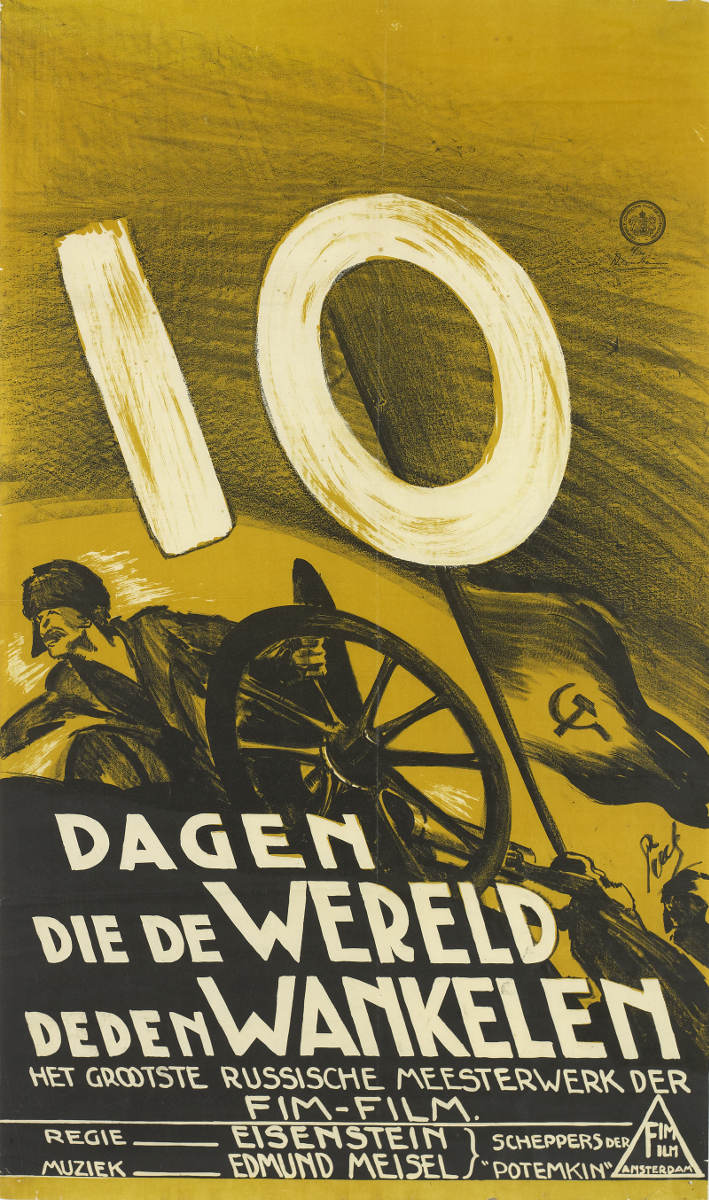 PIECK, Henri C.
10 Dagen Die De Wereld Deden Wankelen.
Amsterdam, Skovino, 1927.
Lithograph in colour, 42 x 25in (106.7 x 63.5cm); folds visible, small chip to bottom and top margins; signed 14/1198 D. von H..', stamped 'Centrale Commissie voor Filmkeuring' with seal; unbacked, very good.
£300

Approximately:
US $406
€358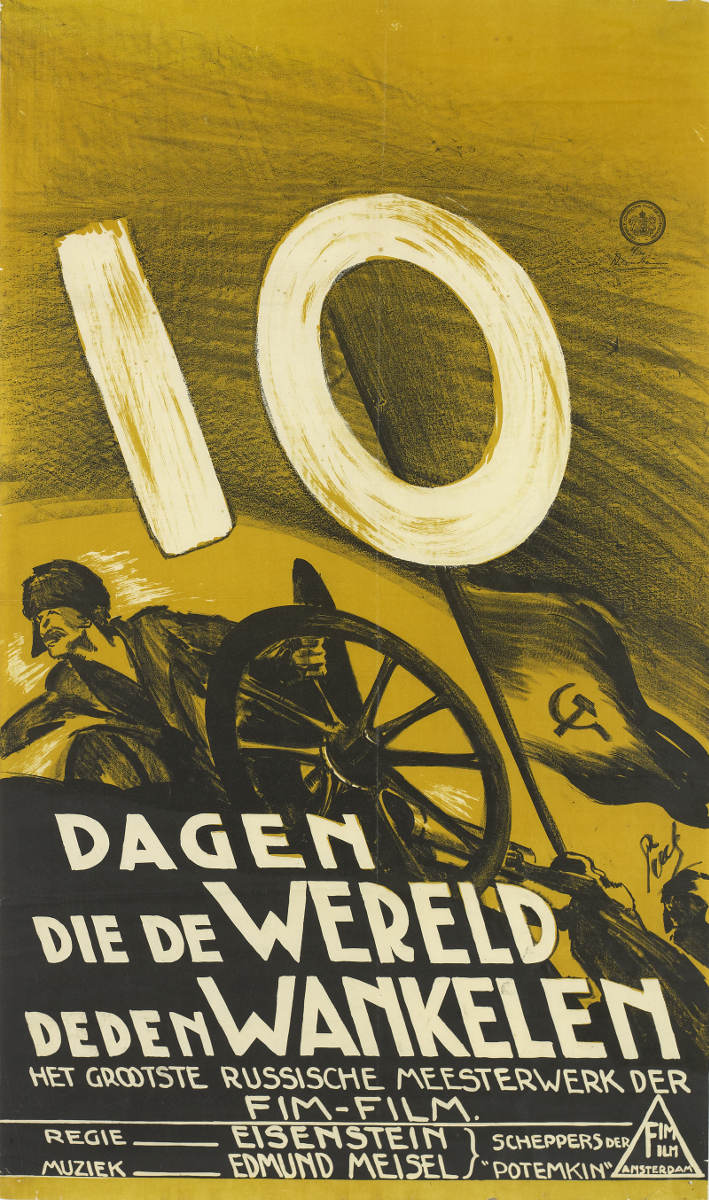 Added to your basket:
10 Dagen Die De Wereld Deden Wankelen.
A rare lithograph of Pieck's dramatic illustration for Ten Days that Shook the World (October in English), a silent film commissioned by the Soviet government to commemorate the 10-year anniversary of the October Revolution. Made by the director of Battleship Potemkin (1925), Sergei Eisenstein, the film utilized the concept of intellectual montage in order to juxtapose unrelated images in order to highlight the jingoistic patriotism promoted in the USSR during the period. The film was not commercially successful, and the government did not appreciate the artistic licence taken by Eisenstein with regards to the historical significance of the event depicted. However, Eisenstein's groundbreaking use of montage and his subversion of the film's original propagandistic purpose were regarded as an artistic triumph.

Pieck was a Dutch artist who worked turned to Soviet Intelligence in the 1930s. He was arrested in 1941 by the Germans due to his involvement with the Dutch resistance and sent to Buchenwald. He died at the Hague in 1972.


You may also be interested in...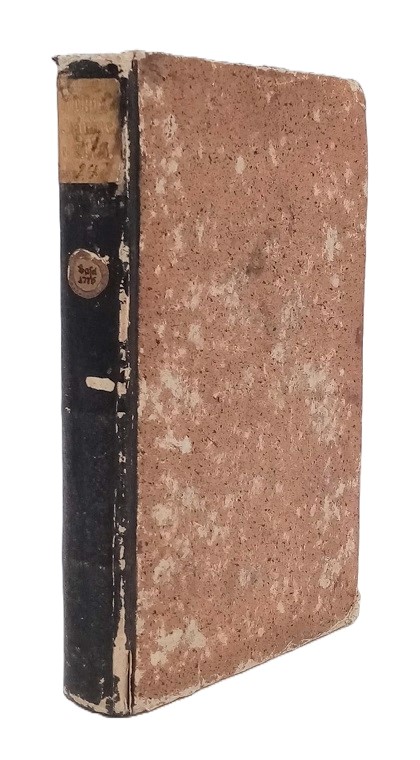 'THE DREAMS OF A FRIEND OF MANKIND' [ISELIN, ISAAK].
Träume eines Menschenfreundes. Erster Theil.
First edition, part one only (very rarely to be found complete with both parts), of the most mature expression of Iselin's anti-Rousseau republicanism, a social 'dream' of great articulation and -arguably- applicability, residing confidently on the borderline between utopia and reformism, and the author's principal work on physiocracy.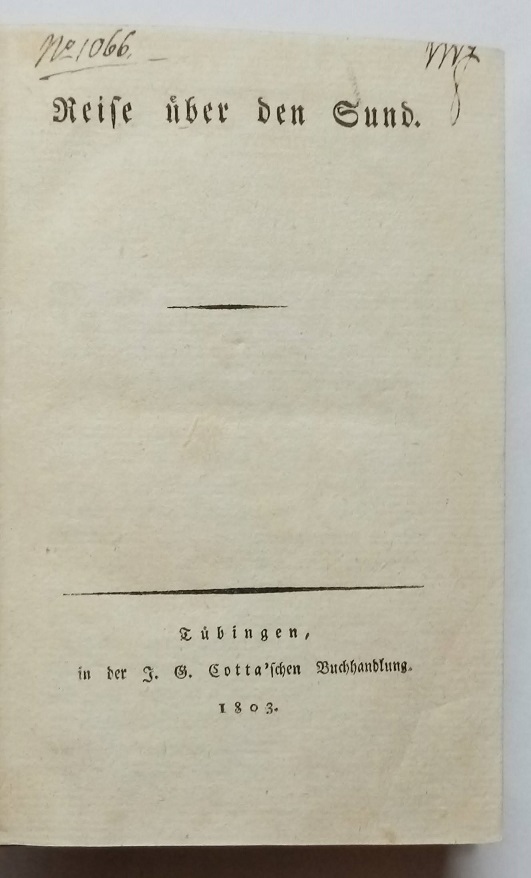 [KERNER, Johann Georg.]
Reise über den Sund.
Rare first edition of this historical, political and economic analysis of Sweden, in epistolary form, complete with a folding table detailing land tax revenues by region.