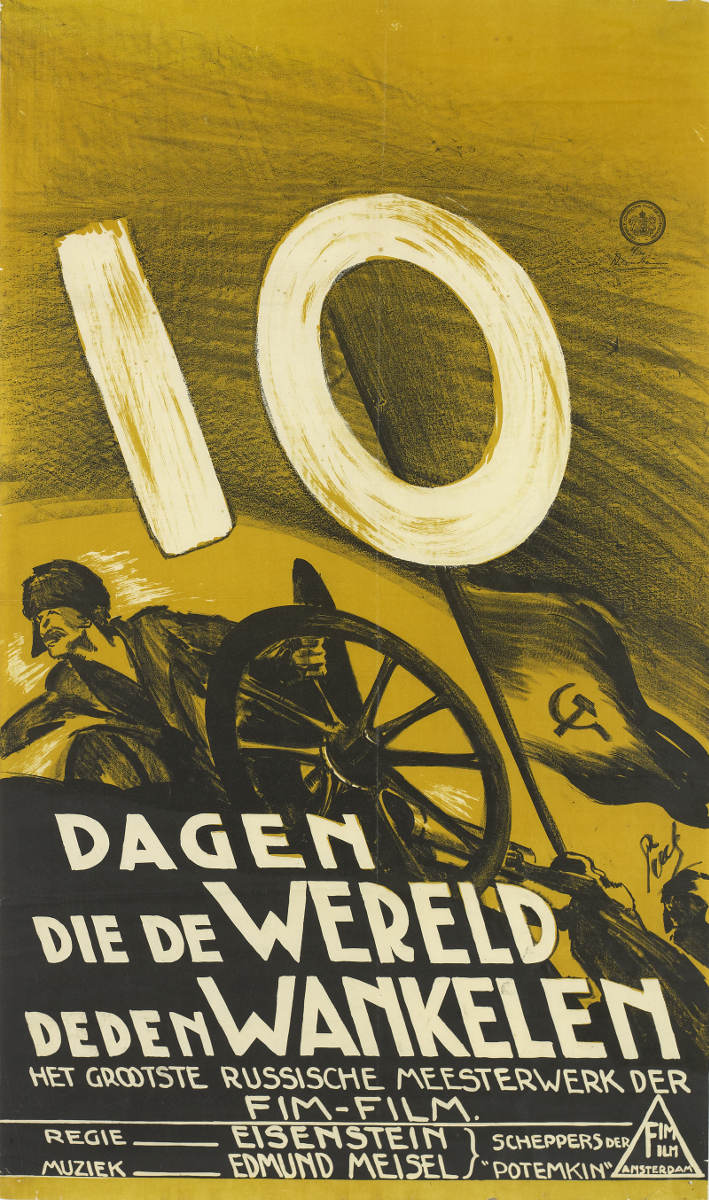 PIECK, Henri C.
10 Dagen Die De Wereld Deden Wankelen.
Amsterdam, Skovino, 1927.
Lithograph in colour, 42 x 25in (106.7 x 63.5cm); folds visible, small chip to bottom and top margins; signed 14/1198 D. von H..', stamped 'Centrale Commissie voor Filmkeuring' with seal; unbacked, very good.
£300

Approximately:
US $334
€341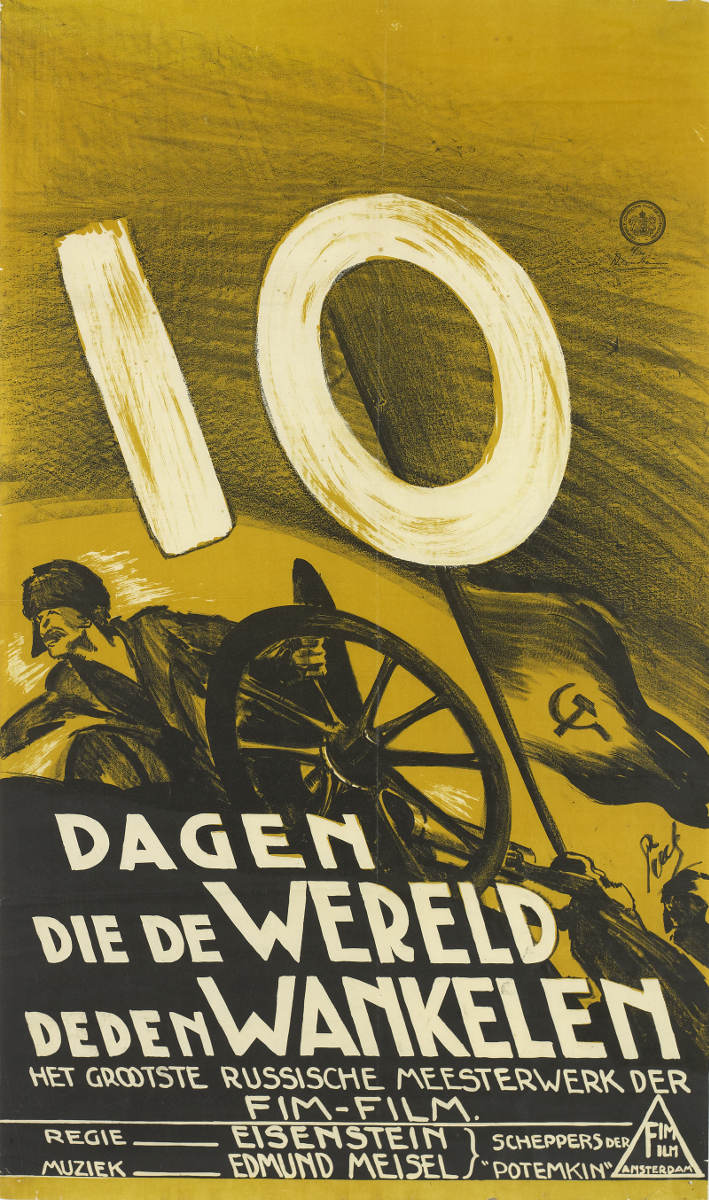 Added to your basket:
10 Dagen Die De Wereld Deden Wankelen.
A rare lithograph of Pieck's dramatic illustration for Ten Days that Shook the World (October in English), a silent film commissioned by the Soviet government to commemorate the 10-year anniversary of the October Revolution. Made by the director of Battleship Potemkin (1925), Sergei Eisenstein, the film utilized the concept of intellectual montage in order to juxtapose unrelated images in order to highlight the jingoistic patriotism promoted in the USSR during the period. The film was not commercially successful, and the government did not appreciate the artistic licence taken by Eisenstein with regards to the historical significance of the event depicted. However, Eisenstein's groundbreaking use of montage and his subversion of the film's original propagandistic purpose were regarded as an artistic triumph.

Pieck was a Dutch artist who worked turned to Soviet Intelligence in the 1930s. He was arrested in 1941 by the Germans due to his involvement with the Dutch resistance and sent to Buchenwald. He died at the Hague in 1972.


You may also be interested in...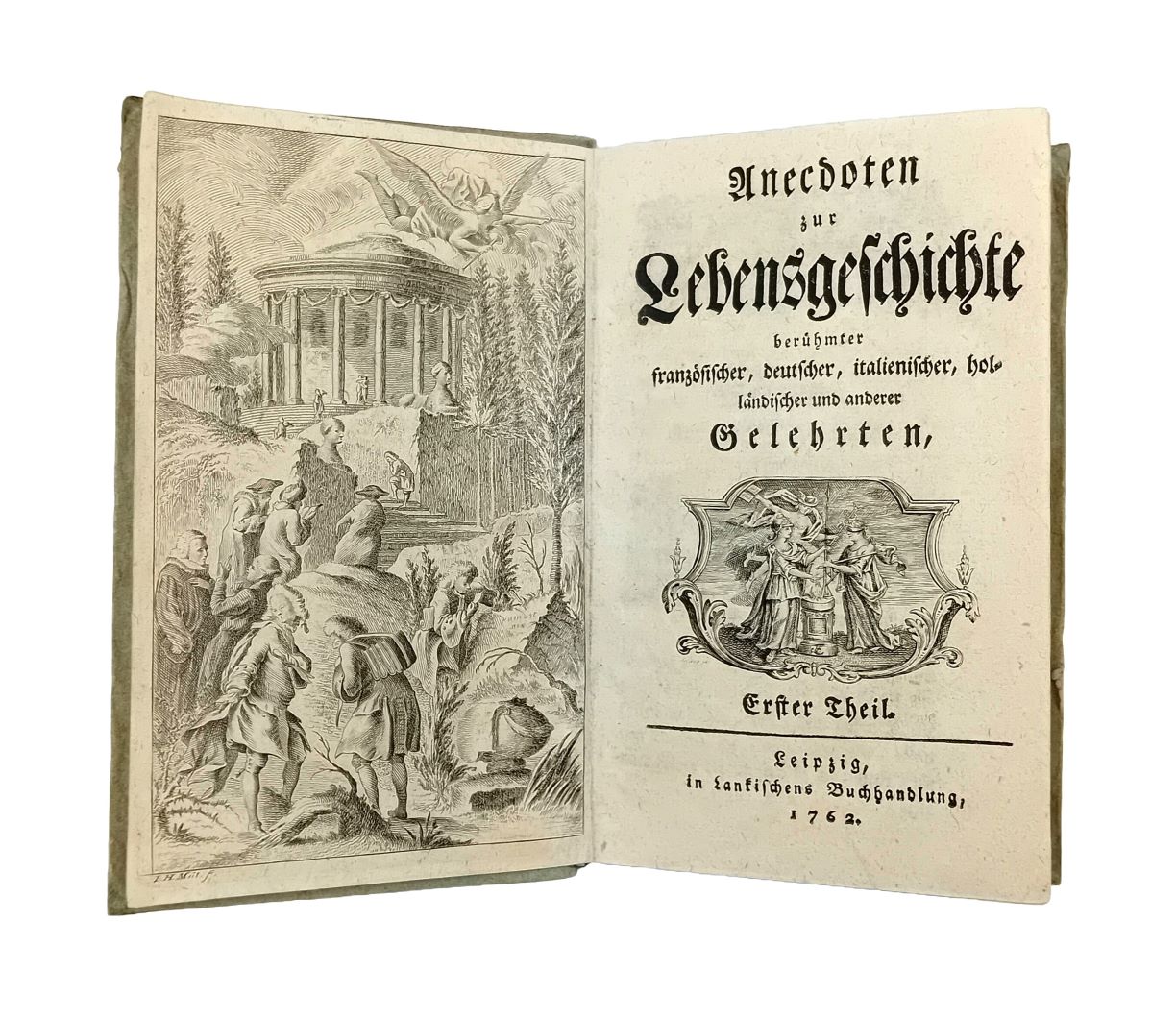 [HILLER, Johann Adam, editor].
Anecdoten zur Lebensgeschichte berühmter französischer, deutscher, italienischer, holländischer und anderer Gelehrten, erster [-zweyter] Theil.
Scarce first edition of Hiller's two-volume collection of literary, philosophical and historical anecdotes. The editor's note at the end mentions the contemporary publication of a French work of similar inspiration, and states the editor's intention to translate it and publish it as a sequel to his original collection. Thus, the sequel came out in the following two years as volumes III and IV, but with the different title Merkwürdigkeiten zur Geschichte der Gelehrten, und besonders der Streitigkeiten derselben, vom Homer an bis auf unsere Zeiten; Aus dem Franzosischen übersetzt.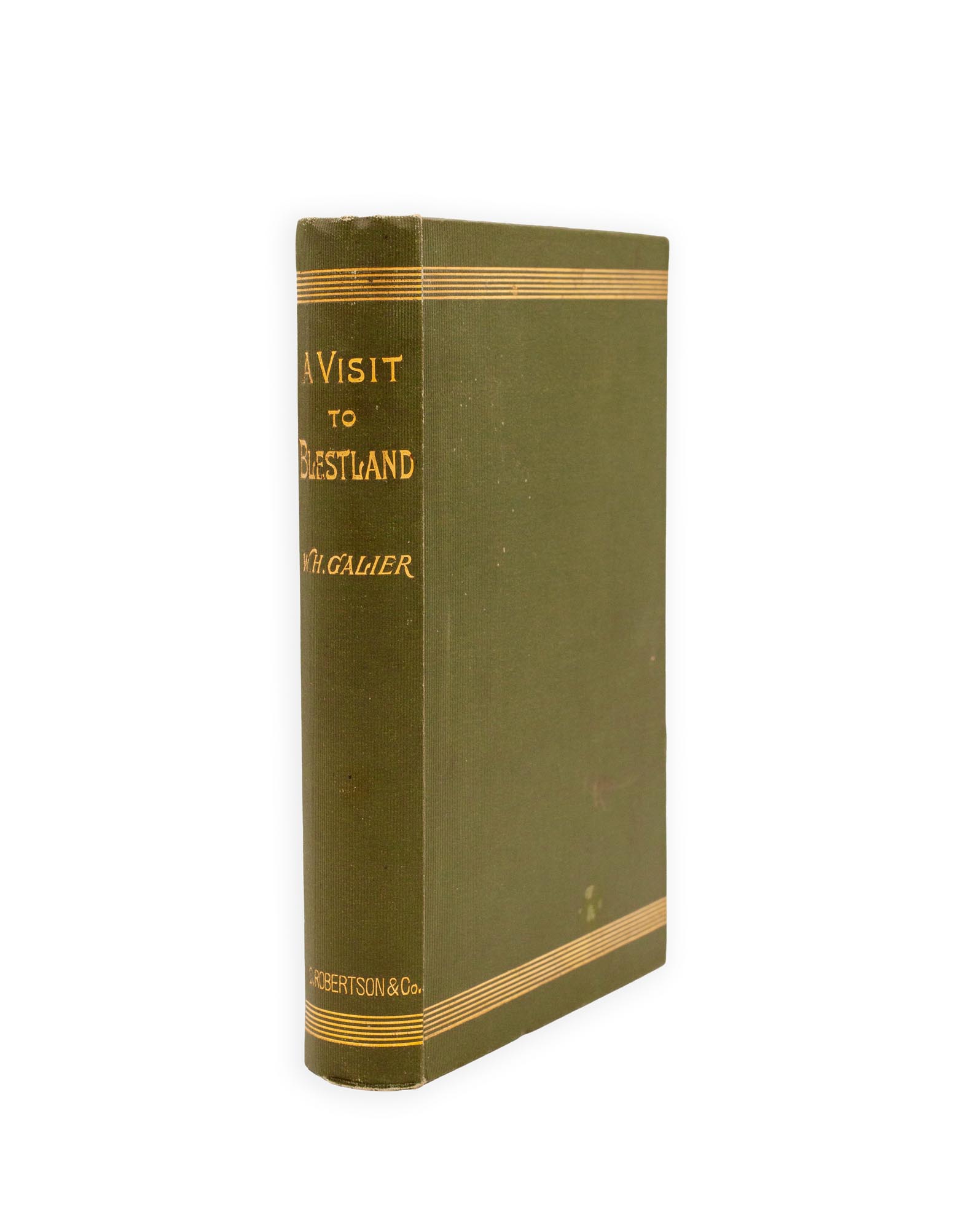 GALIER, W.H.
A visit to Blestland.
First edition of this novel of utopian socialism which lambasts capitalism and religion. Blestland is a republican workers' paradise located on a different planet which reveals how the divisions of earth can be abolished: by limiting 'the enormous power for evil which capital can wield'. Monopolist powers are forbidden, resulting in a society in which 'you will look in vain for class or religious hatreds, abject poverty and general discontents'. Published six years after William Morris's News from nowhere, the novel fits securely into the contemporary corpus of utopian socialist fiction. Here organized religion is especially singled out as an evil: 'fanaticism... accounts for the deplorable want of unity among the masses', as monopolists stay in power by exploiting workers' religious differences. Indeed, a missionary provides the plot's nemesis. The plot manifests Blestland as a dream, which vanished upon waking.