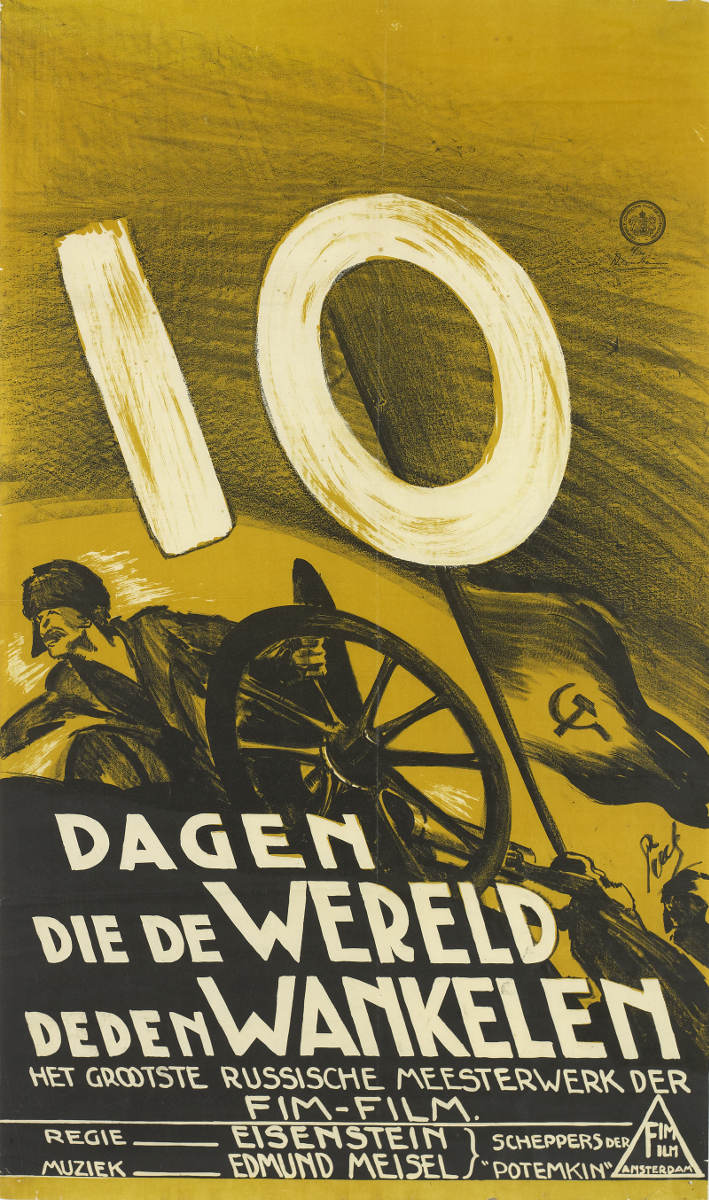 PIECK, Henri C.
10 Dagen Die De Wereld Deden Wankelen.
Amsterdam, Skovino, 1927.
Lithograph in colour, 42 x 25in (106.7 x 63.5cm); folds visible, small chip to bottom and top margins; signed 14/1198 D. von H..', stamped 'Centrale Commissie voor Filmkeuring' with seal; unbacked, very good.
£300

Approximately:
US $392
€355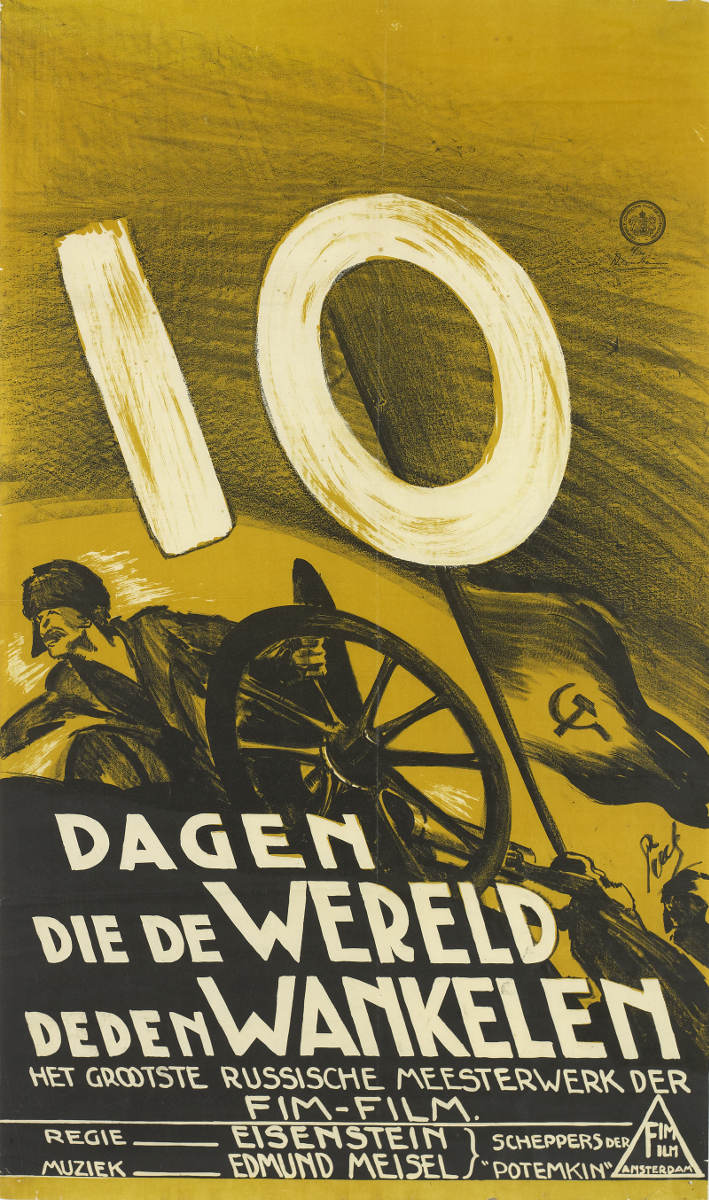 Added to your basket:
10 Dagen Die De Wereld Deden Wankelen.
A rare lithograph of Pieck's dramatic illustration for Ten Days that Shook the World (October in English), a silent film commissioned by the Soviet government to commemorate the 10-year anniversary of the October Revolution. Made by the director of Battleship Potemkin (1925), Sergei Eisenstein, the film utilized the concept of intellectual montage in order to juxtapose unrelated images in order to highlight the jingoistic patriotism promoted in the USSR during the period. The film was not commercially successful, and the government did not appreciate the artistic licence taken by Eisenstein with regards to the historical significance of the event depicted. However, Eisenstein's groundbreaking use of montage and his subversion of the film's original propagandistic purpose were regarded as an artistic triumph.

Pieck was a Dutch artist who worked turned to Soviet Intelligence in the 1930s. He was arrested in 1941 by the Germans due to his involvement with the Dutch resistance and sent to Buchenwald. He died at the Hague in 1972.


You may also be interested in...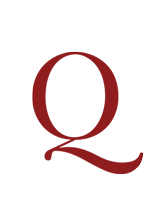 SCHLÖZER, August Ludwig.
Öffentliches und privat= Leben, von ihm selbst beschrieben. Erstes Fragment. Aufenthalt und Dienste in Russland, vom J. 1761 bis 1765, Litterar Nachrichten von Russland in jenen Jaren.
Scarce first edition of Schlözer's auto-biography, which covers the period he spent in St. Petersburg as a private teacher and as scientific assistant to Gerhard Friedrich Müller, and subsequently as professor of Russian history at the Academy. A second part was intended, but was never published. In 1828 Schlözer's son Christian undertook a more complete biography of his father, which was issued in two volumes.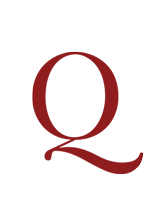 ZECH, Franz Xaver.
Hierarchia ecclesiastica, ad Germaniae Catholicae principia et usum delineata.
First edition of a comprehensive exposition of the prerogatives, duties, jurisdiction, authority and responsibilities of the secular and regular German Catholic clergy. Forty tituli set out the legal profiles and relative hierarchy of pope, patriarchs, cardinals, envoys, bishops, canons, members of religious orders, and tertiarii. Such historically controversial questions as the election of bishops, or the extent and authority of the College of Cardinals or of the papal legates and nuncios, are given a specific treatment in dedicated tituli. A rich apparatus of foot- and shoulder notes refers to a wealth of sources from the whole body of the Canon law, as well as from the Civil law, the great early-modern collections of historical documents, and Patristic literature.