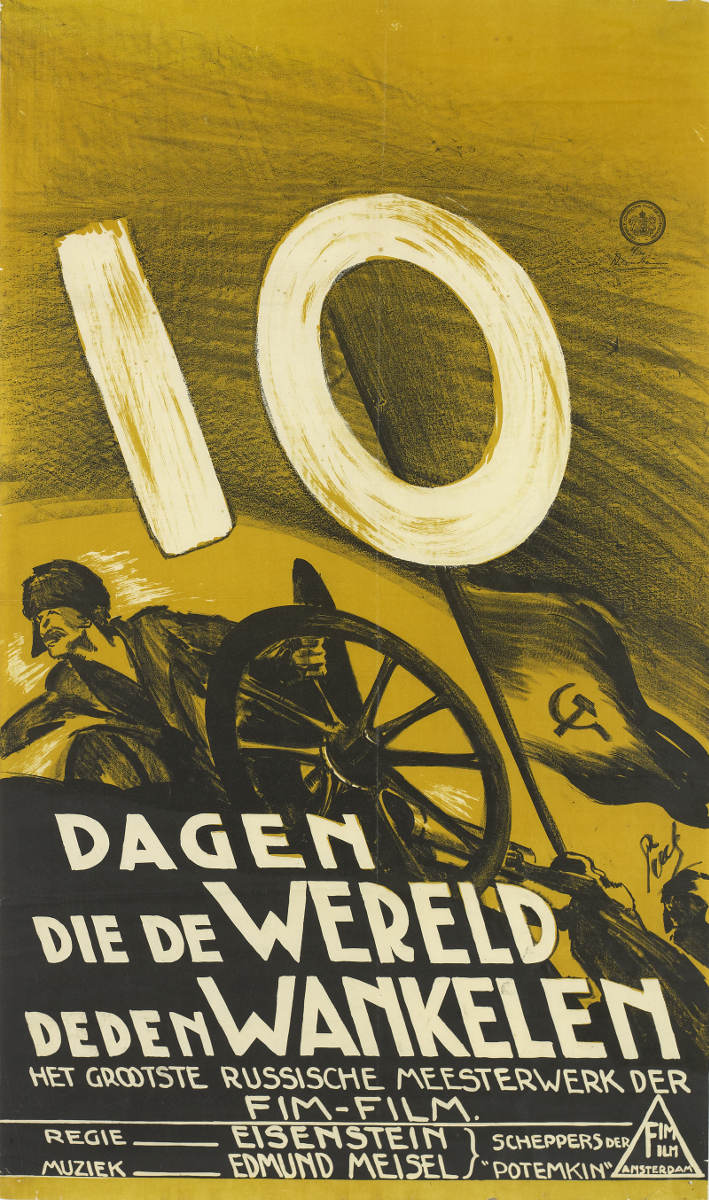 PIECK, Henri C.
10 Dagen Die De Wereld Deden Wankelen.
Amsterdam, Skovino, 1927.
Lithograph in colour, 42 x 25in (106.7 x 63.5cm); folds visible, small chip to bottom and top margins; signed 14/1198 D. von H..', stamped 'Centrale Commissie voor Filmkeuring' with seal; unbacked, very good.
£300

Approximately:
US $393
€335
A rare lithograph of Pieck's dramatic illustration for Ten Days that Shook the World (October in English), a silent film commissioned by the Soviet government to commemorate the 10-year anniversary of the October Revolution. Made by the director of Battleship Potemkin (1925), Sergei Eisenstein, the film utilized the concept of intellectual montage in order to juxtapose unrelated images in order to highlight the jingoistic patriotism promoted in the USSR during the period. The film was not commercially successful, and the government did not appreciate the artistic licence taken by Eisenstein with regards to the historical significance of the event depicted. However, Eisenstein's groundbreaking use of montage and his subversion of the film's original propagandistic purpose were regarded as an artistic triumph.

Pieck was a Dutch artist who worked turned to Soviet Intelligence in the 1930s. He was arrested in 1941 by the Germans due to his involvement with the Dutch resistance and sent to Buchenwald. He died at the Hague in 1972.


You may also be interested in...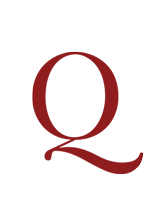 TRUBETZKOY, Nikolai Sergeevich.
Das morphonologische System der russischen Sprache.
First edition, published as the second part of Description phonologique du russe moderne; the first part, Roman Jakobson's 'Phonologie général du mot', was published later.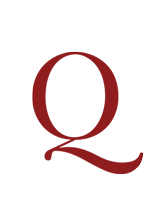 LUNACHARSKI, Anatoli Vasilyevich.
Lenin (Ocherki).
Rare first edition of this assembly of three speeches by the Marxist philosopher, playwright, literary critic and the first Soviet people's commissar for education. The first was given at Lenin's funeral, the second speech is on Lenin and the youth, the last on Lenin and art. Unlike other Bolsheviks Lunacharski supported avant-garde and radical modernist tendencies in Russian art. The Macmillan Encyclopedia of Philosophy calls him a Nietzschean Marxist.