POEMS ON AFFAIRS OF STATE:
from the Time of Oliver Cromwell, to the Abdication of K. James the Second. Written by the greatest Wits of the Age. Viz. Duke of Buckingham, Earl of Rochester, Lord Bu-----st, Sir John Denham, Andrew Marvell, Esq; Mr Milton, Mr Dryden, Mr Sprat, Mr Waller, Mr Ayloffe, &c. With some Miscellany Poems by the Same: most whereof never before Printed. Now carefully examined with the Originals, and published without any Castration. The fourth Edition, corrected and much enlarged. . [Bound as issued with:]
Printed in the Year 1702
Two parts, 8vo., pp, [8], 224, 245-267, [1]; [8], 264; a very good copy in contemporary mottled calf, rebacked.
£425

Approximately:
US $597
€486
Fourth edition of this popular collection of witty verse and political satire, with the second edition of State-Poems continued (1697). Much of the poetry collected here was initially circulated in manuscript because of its political subject matter (which includes the Dutch wars, the Popish Plot, and the Exclusion crisis) and only found its way into print after the revolution of 1688.

Case 211 (1) (e).
You may also be interested in...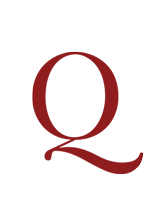 'FIRST OF THE ENGLISH POETS OF OUR AGE' SPENSER, Edmund.
The Faerie Queen: The Shepheards Calendar: together with the other Works of England's Arch-Poët, Edm. Spenser: collected into one Volume, and carefully corrected.
First collected edition, second issue, of the 'first of the English poets of our age, as his poems prove, written under the smile of the Muses, and with a genius destined to live' (William Camden). This volume contains all of Spenser's poetical works including Prosopopoia or Mother Hubberds Tale, which was left out of the 1611 issue, because of its allegorical attack on Lord Burghley, the father of the (then living) Lord Treasurer Robert Cecil.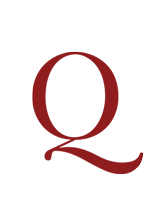 [PHILIPS, John].
Cyder. A Poem. In two Books …
First edition, first issue, on fine (but not large) paper. Though Williams suggests that ordinary paper copies belong to a first issue, and fine paper copies to a corrected second issue, both Hayward and Rothschild concur that both paper sizes exist in corrected and uncorrected states. The present copy has all the errors noted by Williams uncorrected as well the other features he associates with the first issue: the catchword 'when' on p. 68, p. 74 correctly numbered, and the asterisks at the foot of pp. 45 and 46.