review copy, with an offprint of the review
POUND, Ezra.
The Letters … 1907-1941. Edited by D. D. Paige
… London, Faber & Faber, [1951].
8vo, pp. 464, with a half-title; a very good copy in the publisher's red cloth, no dust-jacket; ownership inscription and bookplate of D. G. Bridson (see below), with one manuscript correction to a reference in the index; laid in loose are a cutting of a review by Wyndham Lewis, an offprint of Bridson's review, published in Poetry London Winter 1951-2, and a manuscript index of subjects (the corresponding passages marked in pencil in the margin).
Added to your basket:
The Letters … 1907-1941. Edited by D. D. Paige
First English edition, an association copy.

Pound and D. G. Bridson first crossed paths in the 1930s when Pound included a poem by Bridson in his Active Anthology (1933) – they corresponded at that time but they did not meet until 1951 when Bridson, now a force to reckoned with in BBC radio, came to Washington DC to visit Pound in his detention in St Elizabeth's. 'To me, Pound … was the greatest living poet', Bridson later wrote in Prospero and Ariel. Bridson produced Women of Trachis for radio in 1954, visited Pound again in 1956 to make some recordings, including 'Four Steps', Pound's famous justification for his support of Mussolini; and then shot a television profile on Pound in Rapallo in 1959. They continued to meet and talk until 1963 as Pound lapsed slowly in silence.

Bridson's review of The Letters speaks of the 'crackling, sizzling pages of this correspondence', which included three references to himself.
You may also be interested in...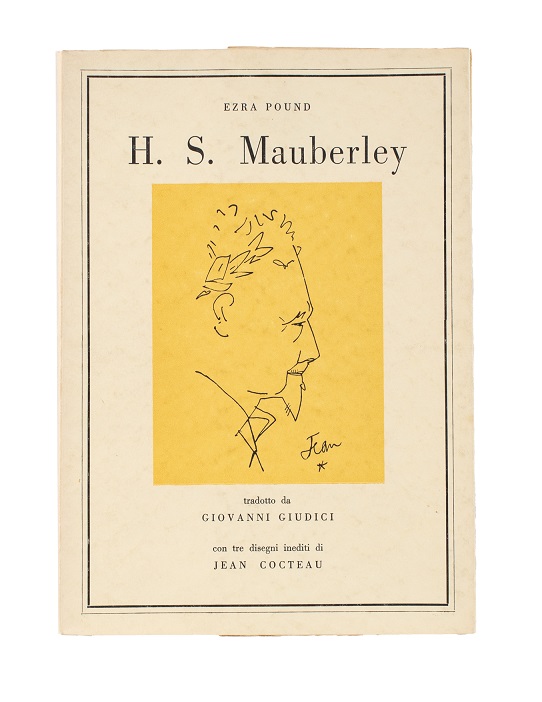 MAUBERLEY, ENGLISH AND ITALIAN POUND, Ezra.
H. S. Mauberley, tradotto di Giovanni Giudici con tre disegni inedita di Jean Cocteau.
First edition, no. 141 of 1000 copies, a parallel-text Italian translation of Pound's modernist masterpiece Hugh Selwyn Mauberley (1920). Gallup D75.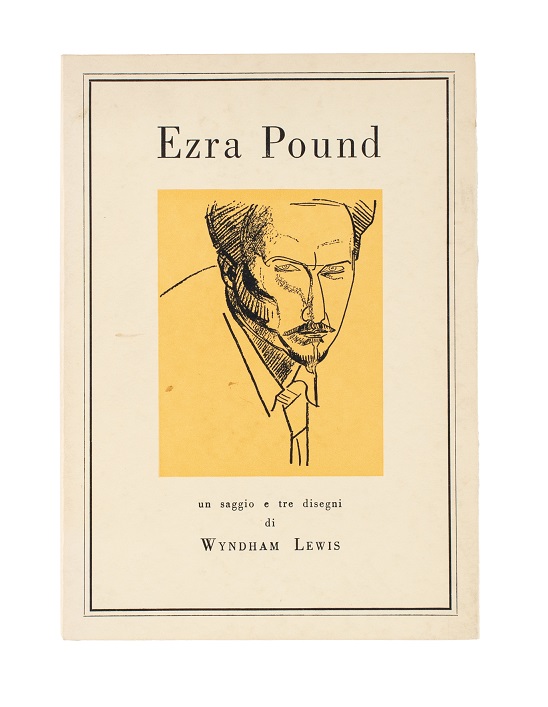 POUND RETURNS TO ITALY LEWIS, Wyndham.
Ezra Pound, un saggio e tre disegni.
First edition, an hors serie copy (from numbered edition of 1000), a translation by Pound's daughter, Mary de Rachewiltz, of an essay that first appeared in Pound's 65th birthday festschrift in 1950; this translation was published in part 'to celebrate Ezra Pound's return to Italy'.