POUND, Ezra.
Thrones. 96-109 de los cantares.
Milan, All'insegna del pesce d'oro [Scheiwiller], 1959.
8vo, pp. [6], 126, [4]; title-page in red and black; a fine copy in the publisher's boards, printed in red and black; melinex dust-jacket, a few chips; bookplate of the BBC radio producer D. G. Bridson; laid in loose is a review of Thrones in the TLS, 10 June 1960, which also mentions the recordings of Pound made by Bridson in 1959.
Added to your basket:
Thrones. 96-109 de los cantares.
First edition, no. 10 of 300 copies, one of the early copies with a misprint in l.9 on p. 85, cancelled in manuscript by the publisher.

Pound and D. G. Bridson first crossed paths in the 1930s when Pound included a poem by Bridson in his Active Anthology (1933) – they corresponded at that time but they did not meet until 1951 when Bridson, now a force to reckoned with in BBC radio, came to Washington DC to visit Pound in his detention in St Elizabeth's. 'To me, Pound … was the greatest living poet', Bridson later wrote in Prospero and Ariel. Bridson visited Pound again in 1956 to make some recordings, including 'Four Steps', Pound's famous justification for his support of Mussolini; and then shot a television profile on Pound in Rapallo in 1959, probably acquiring the present copy on that occasion. They continued to meet and talk until 1963 as Pound lapsed slowly in silence.

Gallup A77a.
You may also be interested in...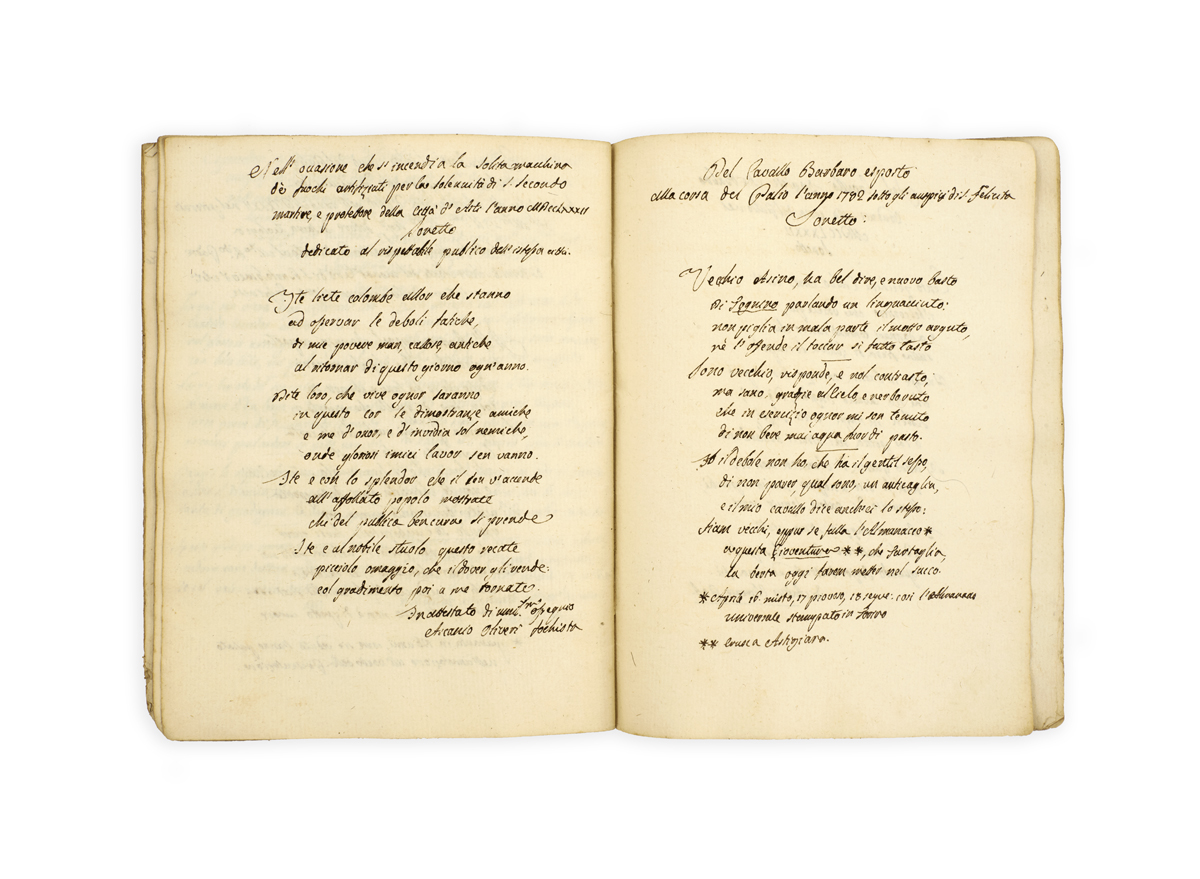 WITH UNPUBLISHED POEMS ON HORSE-RACING [POETRY.] 
'Trattato della [poesia Toscana]'. 
A manuscript treatise on the method of composing poetry in Italian, with numerous examples from renowned authors and eight apparently unpublished poems about horse-racing, with references to Arabian, Sardinian, English, and African horses, as well as to a firework display.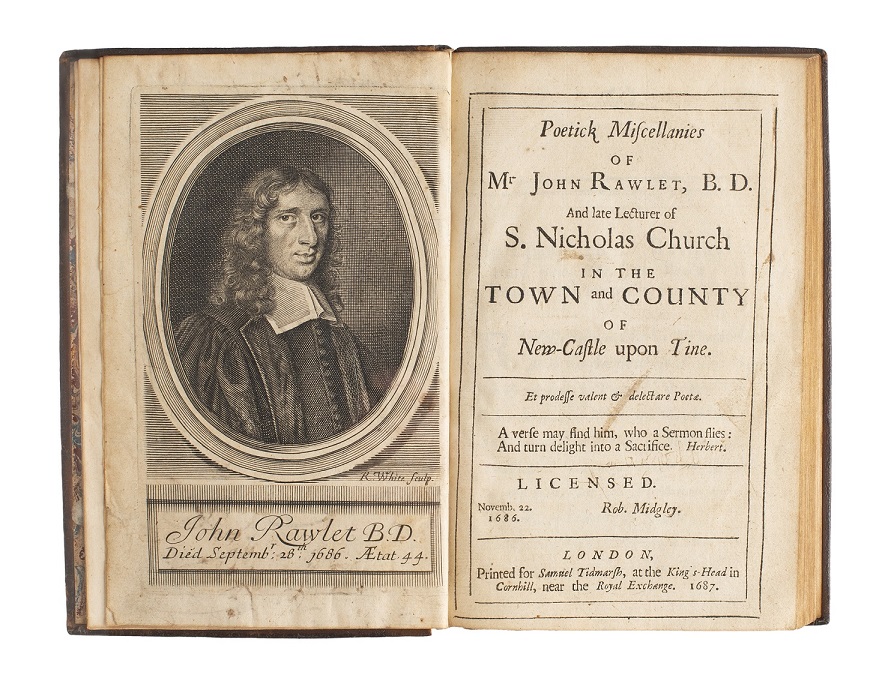 RAWLET, John.
Poetick Miscellanies …
First edition. Writing from the isolation of Newcastle, then a rural parish in fell country, Rawlet developed a mode of religious and descriptive poetry distinctly out of step with his own age, as is acknowledged by the editor in a verse preface: 'Reader, expect not here, the filth of th' Stage, / Poems that please, but more debauch the Age.' Rawlet's poems, such as 'On a great Thunder and Storm', 'On a Cross with a Crown upon it, in Burton, betwixt Lancashire and Kendale', and 'On the sight of Furness Fells', while looking back to Herbert in their weaving of the spiritual and the physical, please more by their anticipation of the topographical and sentimental concerns of the succeeding century.