THE EARLIEST DEFENCE OF AUTHORS' FREEDOMAGAINST THE BULLYING FORCES OF MARKETS AND PATRONS'A P
[RALPH, James].
The case of authors by profession or trade, stated: with regard to booksellers, the stage, and the public. No matter by whom.
London, R. Griffiths, 1758.
8vo, pp. [iv], 68 (i.e 76, with mis-numbering in the last pages); repaired tear in the last leaf (no loss), title-page and last page a bit soiled, but a good copy, in late nineteenth-century half morocco, marbled boards, spine with half-raised bands, filleted and lettered in gilt; extremities rubbed, corners' cover worn off in places; one or two contemporary pen marginalia, contemporary inscription on the title stating the authorship, near-contemporary inscription on the front free end-paper stating the dates of the sale of the Ralph library and of Ralph's death.
£1250

Approximately:
US $1634
€1383
Added to your basket:
The case of authors by profession or trade, stated: with regard to booksellers, the stage, and the public. No matter by whom.
First edition, 'the first protest raised in the eighteenth century against the treatment of authors and dramatists by booksellers and theatre managers' (ODNB). From this work Isaac D'Israeli extensively quoted (without acknowledgement) in his Calamities of authors, and it is very likely that Oliver Goldsmith drew upon it on writing his Essay on the present state of polite learning in Europe. For the first time writers' creative dilemmas are laid bare, the low profile of a writer's profession is lamented, and the public is made aware of the unavoidable fate of servitude that awaits any author: to be enslaved to publishers, or to theatre producers, or to parties: all market forces which, in order to survive, must pander to popular taste.

An American, member of the Philadelphia literary group organized by Benjamin Franklin, James Ralph earned Franklin's admiration and travelled to England with him in 1724, leaving his American life (and wife) behind and embarking on a career as a dramatist, poet, and essayist. The perceived tone of his Whig-party pamphleteering was immortalized in Pope's Dunciad ('Silence ye wolves, while Ralph to Cynthia howls'). Ralph was mentor and friend of Henry Fielding, and contributed to several periodicals writing also under the pseudonyms Issachar Barebone, George Cadwallader, and A. Primcock.

ESTC T19997; see ODNB.
You may also be interested in...
LE MERCIER DE LA RIVIÈRE, Paul Pierre.
Palladium de la constitution politique, ou Régéneration morale de la France: question importante proposée à l'examen des departemens, des districts, &c., & à la decision de l'Assemblée Nationale.
First edition, rare. Written late in Le Mercier's life, this work calls for fundamental political and administrative reform of France's educational institutions to better serve and strengthen the revolution and the regeneration of France. The author's conclusion pulls no punches: the universities are incompatible with a free constitution, are useless, and are hotbeds of ignorance, pride and charlatanism; the long dominance of Latin and Greek should be abandoned and the education of France's youth no longer entrusted exclusively to tonsured Masters of Arts and monks; and the colleges – described as morally and physically harmful to the young and an obstacle to all good education – should be suppressed.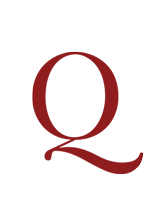 MODEL OF A CALCULATING MACHINE JEVONS, William Stanley.
'Preliminary account of certain logical inventions', communicated March 19th, 1866 [in: Proceedings of the Literary and Philosophical Society of Liverpool. During the fifty-fifth session, 1865-66. No. XX]. London, Longman …, Liverpool, Marples, 1867.
First edition of the account of Jevons' communication on the 'logical abacus' and the 'logical machine', a precursor of his later 'logical piano'. Jevons had experimented with different forms of teaching aids before creating his logical piano. On this occasion, early in his career, Jevons (pp. 177-179) organized a practical demonstration and set forth the purpose and functions of his newly devised calculating and logical machine– a comparatively simple device consisting of a number of marked blocks of wood that could be manipulated on a series of shelves to produce the solution to a logical problem. He considers his work within the tradition of 'mechanical logic', from Aristotle to Babbage