RAMUS, Petrus. (Commentator) - VIRGILIUS MARO, Publius.
Georgica, P. Rami professoris regii praelectionibus illustrata, ad Carolum Lotharingum Cardinalem. Parisiis, apud Andream Wechelum, 1564.
Paris, 1564.
(bound with:)

- - Bucolica, P. Rami...praelectionibus exposita: quibus poeta vita praeposita est... Editio secunda. Parisiis, apud Andream Wechelum, 1558. Paris, 1558

2 works bound together in one volume, 8vo; roman and italic letter; with printer's device on both titles and a few woodcut initials in the text, preliminary leaves of the first work erratically paginated, the preface following the title starting with page 11, but the work is complete, tear in one leaf repaired; good copies in an attractive contemporary binding of calf gilt, ruled in blind on both covers, spine and corners skilfully repaired.


£2000

Approximately:
US $2733
€2330
Added to your basket:
Georgica, P. Rami professoris regii praelectionibus illustrata, ad Carolum Lotharingum Cardinalem. Parisiis, apud Andream Wechelum, 1564.
Second editions of Ramus' extensive commentaries on Virgil's two poems on country life, which he wrote in order to react against the dry doctrines of several French schools who based their teaching of nature on Aristotle's physics. He wanted to keep in contact with the concrete realities of nature and in this spirit his commentaries were composed, in which he often refers to Plinius and the Roman agronomers.

Adams V548 & V537; Ong 480 & 474.
You may also be interested in...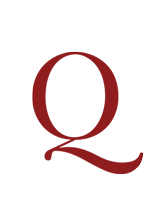 THE MERRY BATCHELOR LE SAGE, Alain René.
The History of Vanillo Gonzales, surnamed the merry Batchelor. In two Volumes. From the French …
First complete translation of Le Sage's Histoire d'Estevanille Gonzalez, surnommé le garcon de bonne humeur (1734), itself a loose French adaptation of Vida y hechos de Estebanillo Gonzalez (1646), preserving only a few episodes of the Spanish original. Authorship of Vida y hechos is uncertain; while Esteban Gonzales was a real person, born in 1608, it is unlikely (according to Professor Marcel Bataillon) that he was the author, more likely that the novel was a literary imposture usurping his name and some details of his life. It has also been attributed to Luis Vélez de Guevara. Earlier English versions, incomplete, had appeared in The Spanish Libertines (1707) and The Comical History of Estevanille Gonzalez (1735). 'The present, however, is certainly the first time it has appeared wholly in an English dress' (Preface).
SHIPWRECKS, DOG-BIRDS, AND CANNIBALS BINGFIELD, William, pseud.
The Travels and Adventures of William Bingfield, Esq; containing, as surprizing a Fluctuation of Circumstances, both by Sea and Land, as ever befel one Man ... with an accurate Account of the Shape, Nature, and Properties of that most furious, and amazing Animal, the Dog-Bird. Printed from his own Manuscript ... Vol. I [-II].
First edition of one of the most entertaining imaginary voyages of the eighteenth century.