RAMUS, Petrus. (Commentator) - VIRGILIUS MARO, Publius.
Georgica, P. Rami professoris regii praelectionibus illustrata, ad Carolum Lotharingum Cardinalem. Parisiis, apud Andream Wechelum, 1564.
Paris, 1564.
(bound with:)

- - Bucolica, P. Rami...praelectionibus exposita: quibus poeta vita praeposita est... Editio secunda. Parisiis, apud Andream Wechelum, 1558. Paris, 1558

2 works bound together in one volume, 8vo; roman and italic letter; with printer's device on both titles and a few woodcut initials in the text, preliminary leaves of the first work erratically paginated, the preface following the title starting with page 11, but the work is complete, tear in one leaf repaired; good copies in an attractive contemporary binding of calf gilt, ruled in blind on both covers, spine and corners skilfully repaired.


£2000

Approximately:
US $2624
€2236
Second editions of Ramus' extensive commentaries on Virgil's two poems on country life, which he wrote in order to react against the dry doctrines of several French schools who based their teaching of nature on Aristotle's physics. He wanted to keep in contact with the concrete realities of nature and in this spirit his commentaries were composed, in which he often refers to Plinius and the Roman agronomers.

Adams V548 & V537; Ong 480 & 474.
You may also be interested in...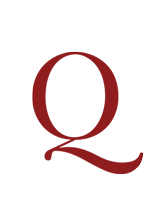 LUCIAN, of Samosata.
Deorum dialogi... una cum interpretatione e regione latina nusquam antea impressi...
First edition edited and translated by the German humanist (and musician) Ottmar Nachtgall.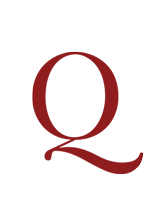 [STERNEIANA.]
Yorick's Meditations upon various interesting and important Subjects. Viz. Upon Nothing. Upon Something. Upon the Thing. Upon the Constitution. On Tobacco. On Noses. Upon Quacks. Upon Midwives. Upon the Homunculus. Upon Hobby-Horses. Upon Momus's Glass. Upon Digressions. On Obscurity in Writing. On Nonsense. Upon the Association of Ideas. Upon Cuckolds. Upon the Man in the Moon. Upon the Monades of Leibnitz. Upon Virtú. Upon Conscience. Upon a Close-Stool. Meditations upon Meditations …
First edition. The first two volumes of Tristram Shandy had no more than come off the press when 'all Grub Street broke loose at [Sterne's] heels' (Cross, p. 227). Among the deluge of pamphlets 'something better' is to be found in Yorick's Meditations and a second work by the same author, A Supplement to the Life and Opinions of Tristram Shandy, '"the best ape," said the London Magazine, "of the original Shandy we have yet seen"' (ibid., pp. 228-9).