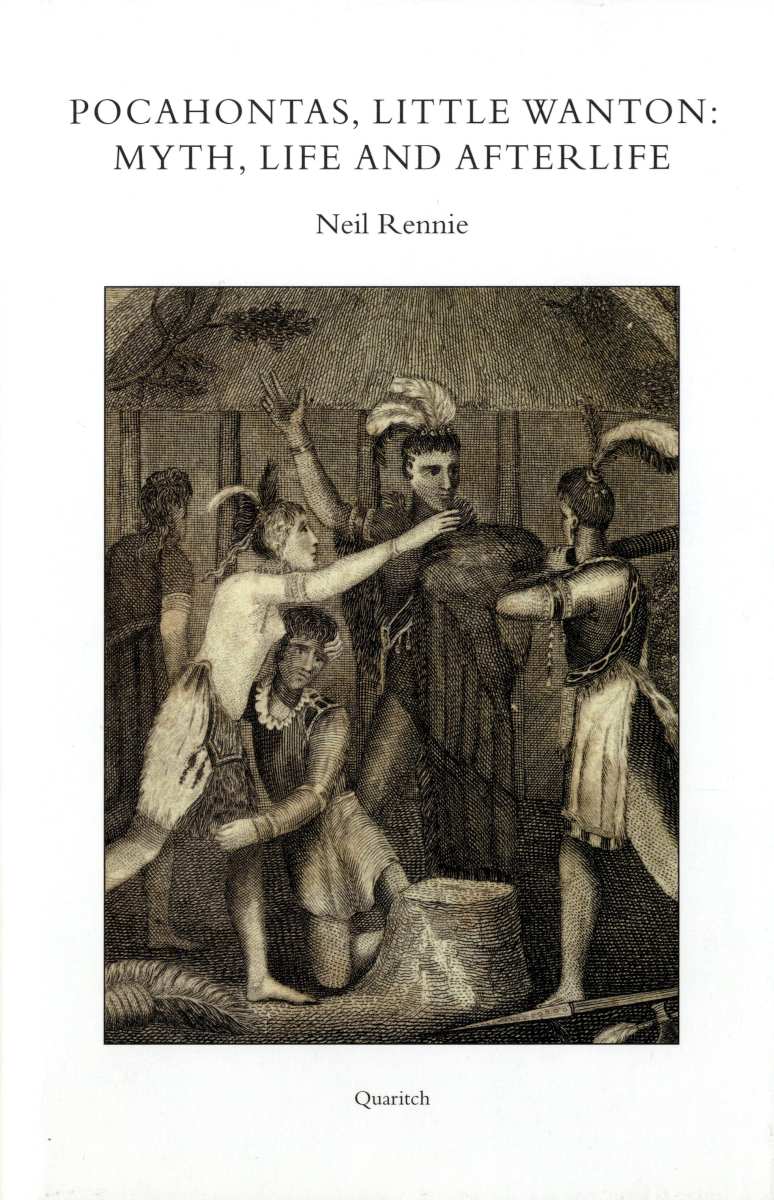 RENNIE, Neil.
Pocahontas, Little Wanton: myth, life and afterlife.
[London], Quaritch, 2007.
8vo (215 x 140 mm), pp. xii, 209, with 12 full-page illustrations (one folding); title printed in red and black; blue cloth, pictorial dust-jacket.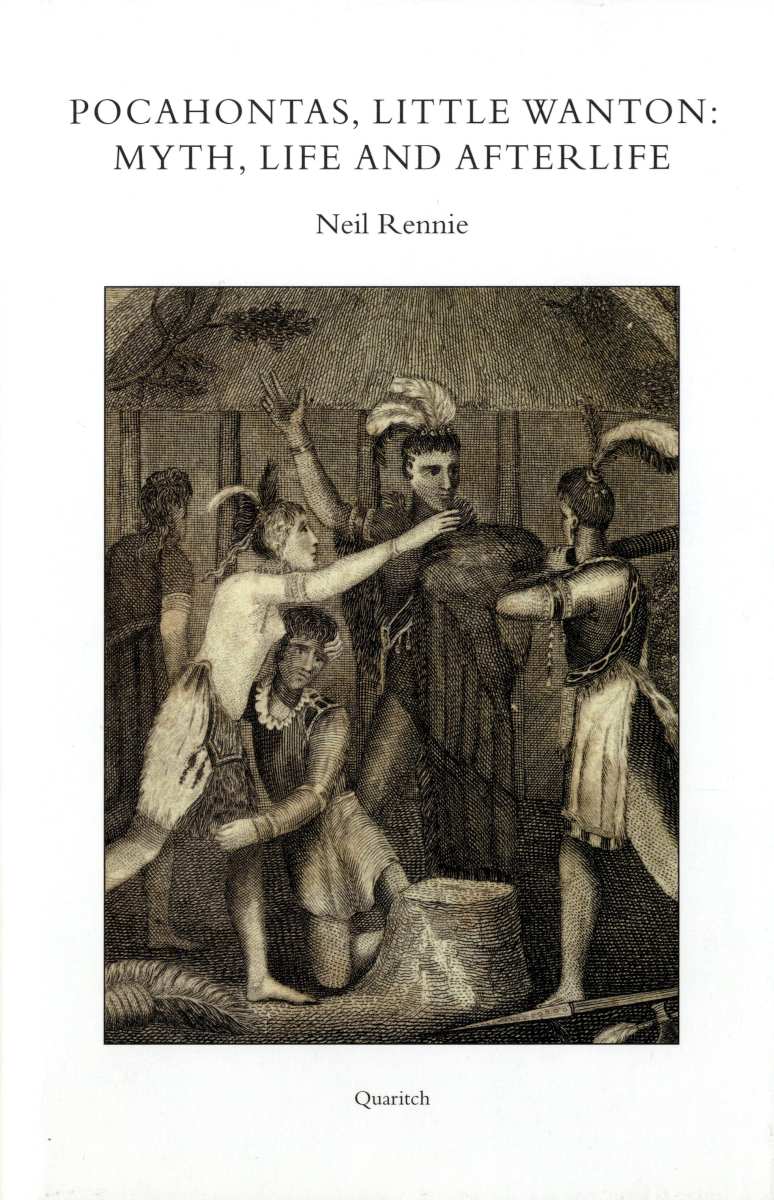 Added to your basket:
Pocahontas, Little Wanton: myth, life and afterlife.
Pocahontas – meaning 'Little Wanton' or playful one – is famous for something she may or may not have done four hundred years ago: rescue the English colonist John Smith from execution by her father, Powhatan, the Indian paramount chief of the Virginia area. Pocahontas, Little Wanton investigates the legendary rescue and separates the known facts of her life and death in England from the myths about her.  The book then follows the posthumous history of her story, as it is told and retold over the centuries by historians, dramatists, poets, novelists and film-makers who formed her into an American national icon, repeatedly rescuing the colonial Englishman from the indigenous Indian. Pocahontas, Little Wanton is the first book to combine an account of her brief life with the history of her long, ambiguous afterlife, as an American Indian heroine.

Neil Rennie is a Reader in English at University College London. He has written Far-fetched facts: the literature of travel and the idea of the South Seas (1995) and edited R. L. Stevenson's In the South Seas. He is currently working on a history of real and imaginary pirates.

ISBN-13: 978-0-9550852-6-0
You may also be interested in...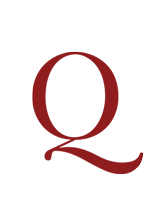 [NOVA SCOTIA.]
A Fair Representation of His Majesty's Right to Nova-Scotia or Acadie. Briefly stated from the Memorials of the English Commissaries; with an Answer to the Objections contained in the French Memorials, and in a Treatise, entitled, Discussion sommaire sur les anciennes limites de l'Acadie.
First edition. 'Résumé très bien fait de toute la question des frontières de l'Acadie entre la France et l'Angleterre; mais écrit au point de vue de l'Angleterre seulement' (Gagnon).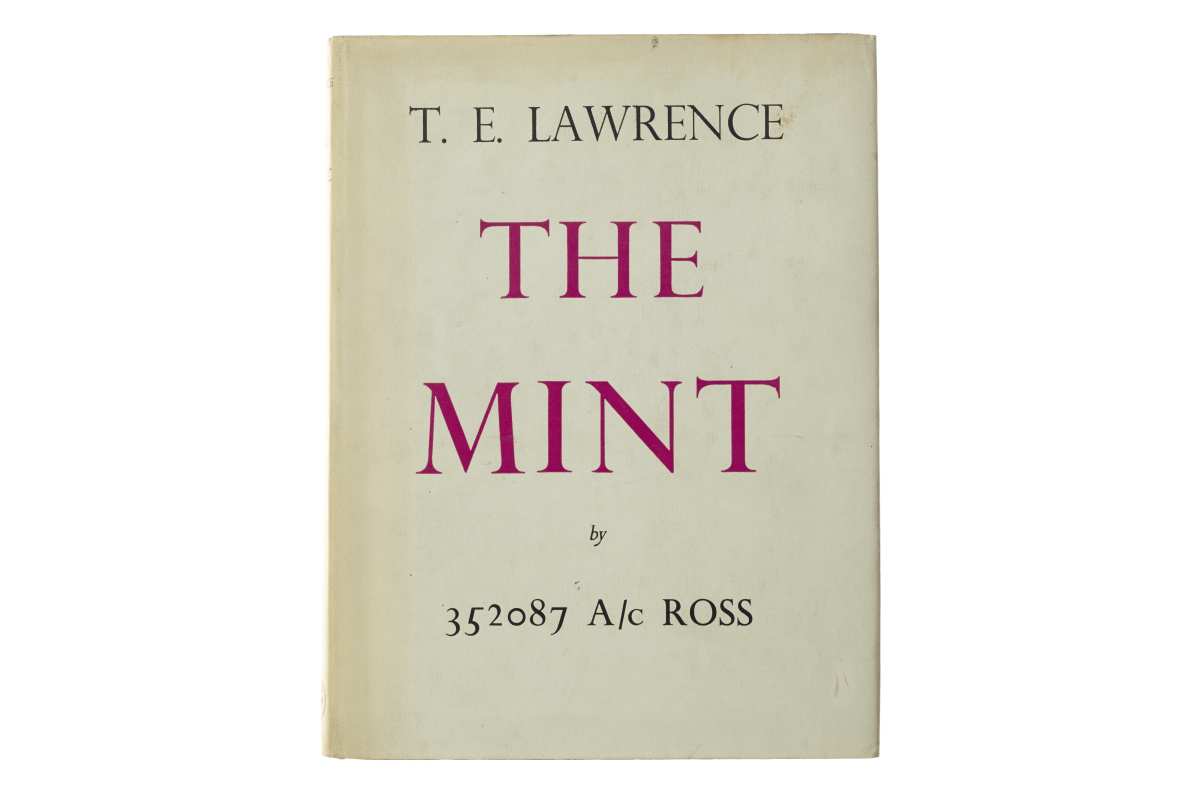 LAWRENCE, Thomas Edward.
The Mint. A Day-Book of the R.A.F. Depot between August and December 1922 with Later Notes, by 352087 A/c Ross. Edited by A.W. Lawrence.
First British edition, the trade issue. 'One of Lawrence's avowed purposes in joining the RAF, though not the only one, was to write of the ranks from the inside. He began immediately making notes when he enlisted in 1922. With his dismissal in January 1923, because of unfavourable publicity, the project was set aside, not to be taken up again until he was posted to India in 1927 [...] While in India he edited the text of his earlier notes and began revisions. In March 1928 he sent a clean copy of the revised text to Edward Garnett. Garnett had copies typed which were circulated to a small circle, among them Air Marshal Trenchard [...] Trenchard's concerned response led Lawrence to guarantee that it would not be published at least until 1950. Later revisions were made by Lawrence in the last months of his life with a possible view to publication in a private edition on a handpress' (O'Brien, pp. 119-120). Although an American edition was printed in 1936 to forestall a possible piracy, the present edition was printed from a later, revised version of the text and the type was set up by Cape in 1948. However, publication was delayed until 1955, when an officer described unfavourably by Lawrence died. The British edition appeared in two issues: the limited issue and the present trade issue 'which had all objectionable words lifted out of the text, leaving blank spaces' (loc. cit.).