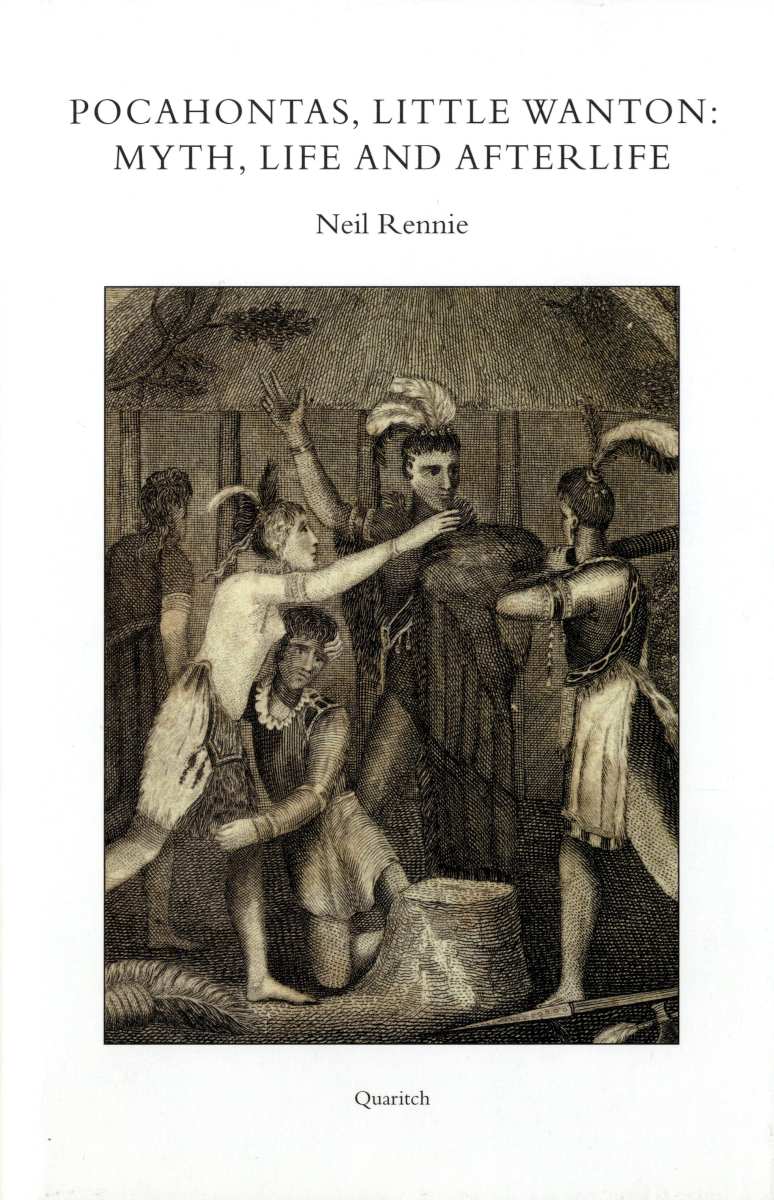 RENNIE, Neil.
Pocahontas, Little Wanton: myth, life and afterlife.
[London], Quaritch, 2007.
8vo (215 x 140 mm), pp. xii, 209, with 12 full-page illustrations (one folding); title printed in red and black; blue cloth, pictorial dust-jacket.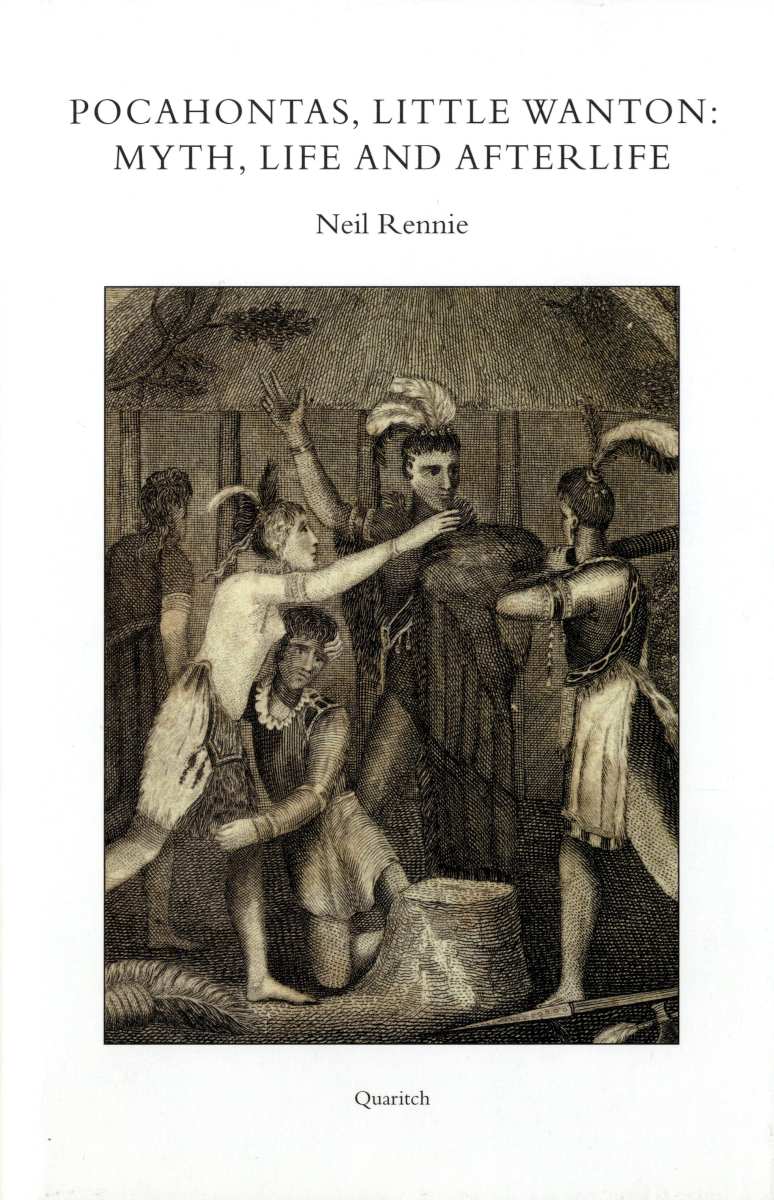 Added to your basket:
Pocahontas, Little Wanton: myth, life and afterlife.
Pocahontas – meaning 'Little Wanton' or playful one – is famous for something she may or may not have done four hundred years ago: rescue the English colonist John Smith from execution by her father, Powhatan, the Indian paramount chief of the Virginia area. Pocahontas, Little Wanton investigates the legendary rescue and separates the known facts of her life and death in England from the myths about her.  The book then follows the posthumous history of her story, as it is told and retold over the centuries by historians, dramatists, poets, novelists and film-makers who formed her into an American national icon, repeatedly rescuing the colonial Englishman from the indigenous Indian. Pocahontas, Little Wanton is the first book to combine an account of her brief life with the history of her long, ambiguous afterlife, as an American Indian heroine.

Neil Rennie is a Reader in English at University College London. He has written Far-fetched facts: the literature of travel and the idea of the South Seas (1995) and edited R. L. Stevenson's In the South Seas. He is currently working on a history of real and imaginary pirates.

ISBN-13: 978-0-9550852-6-0
You may also be interested in...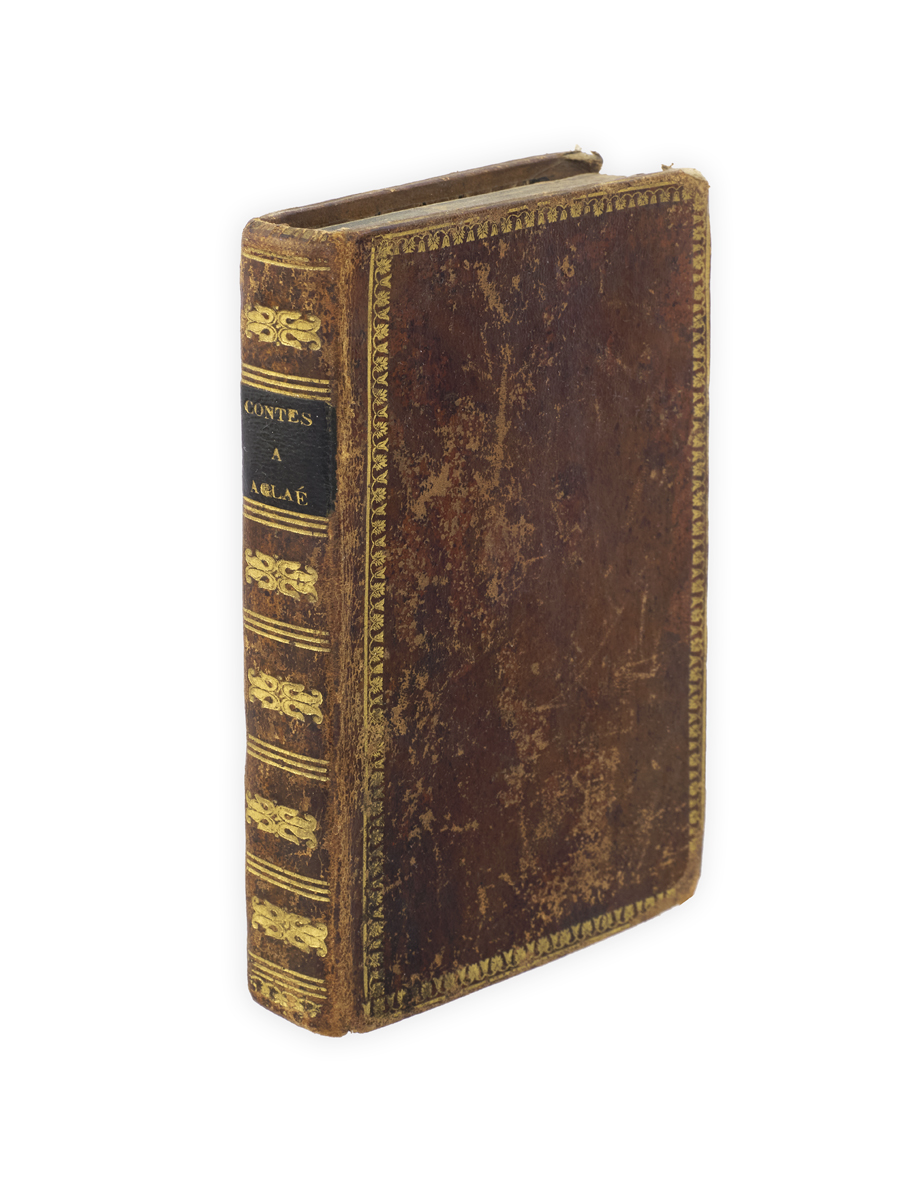 [RENNEVILLE, Sophie de?].
Contes a Aglaé, ou la jeune moraliste.
Very uncommon edition, possibly the first, of this collection of educational contes moraux, sometimes attributed to the prolific children's author and journalist Sophie de Renneville (1772-1822). Aimed at children of both sexes, the book contains sixteen short contes on subjects ranging from first communion and eternal regrets to bank notes and true happiness. Some of these themes are illustrated in the attractive hand-coloured plates.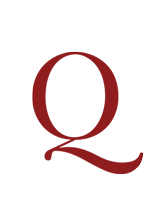 ARGUING WITH THE DEVIL SOUTHCOTT, Joanna.
The Second part of the continuation of Joanna Southcott's prophecies of things which are to come … The second edition …
Second editions of four very rare Southcott tracts. Having published her first visionary book The Strange Effects of Faith in 1801, Southcott was brought to London by four former followers of the prophet Richard Brothers, where they conducted two public 'trials' of her prophecies. Numerous pamphlets followed, including collections of prophecies, her Dispute with Satan in August 1802 and her conversations with the spirit (who replies mostly in verse) in October 1802; the last work is in the form of letters to her follower and patron Jane Townley. Southcott retreated to Bristol in 1804 but her works continued to sell in vast numbers.