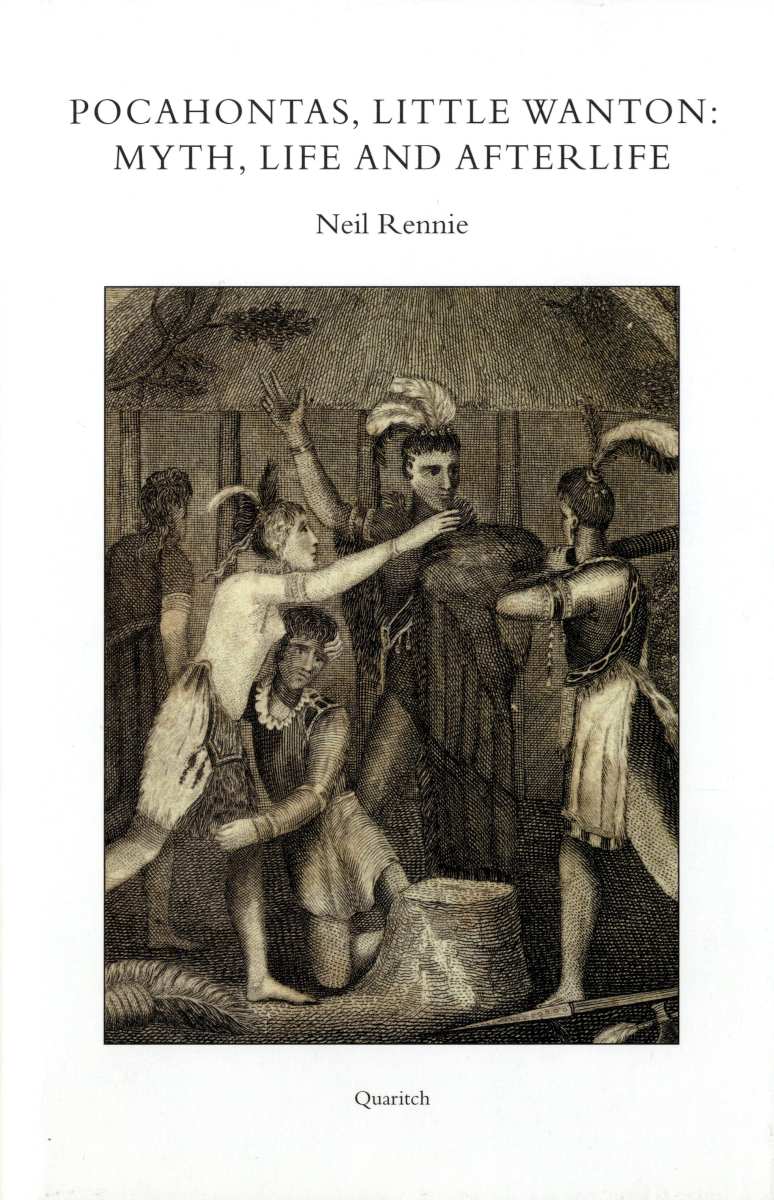 RENNIE, Neil.
Pocahontas, Little Wanton: myth, life and afterlife.
[London], Quaritch, 2007.
8vo (215 x 140 mm), pp. xii, 209, with 12 full-page illustrations (one folding); title printed in red and black; blue cloth, pictorial dust-jacket.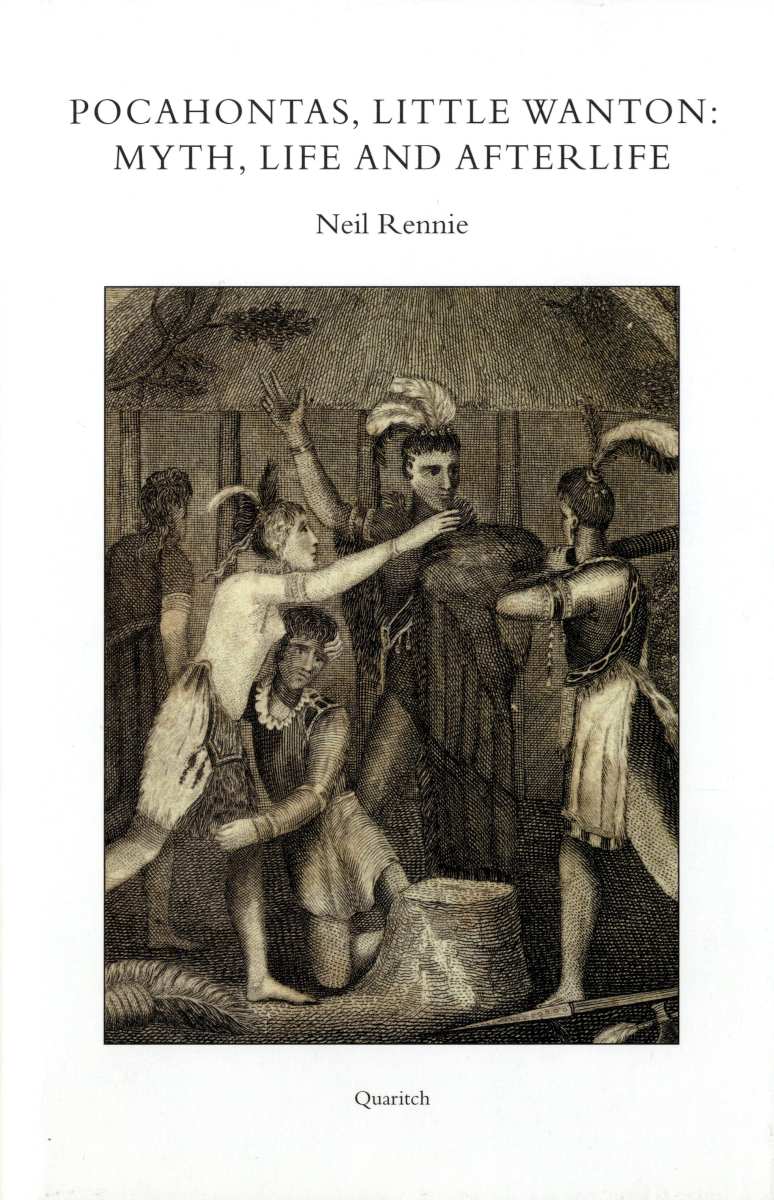 Added to your basket:
Pocahontas, Little Wanton: myth, life and afterlife.
Pocahontas – meaning 'Little Wanton' or playful one – is famous for something she may or may not have done four hundred years ago: rescue the English colonist John Smith from execution by her father, Powhatan, the Indian paramount chief of the Virginia area. Pocahontas, Little Wanton investigates the legendary rescue and separates the known facts of her life and death in England from the myths about her.  The book then follows the posthumous history of her story, as it is told and retold over the centuries by historians, dramatists, poets, novelists and film-makers who formed her into an American national icon, repeatedly rescuing the colonial Englishman from the indigenous Indian. Pocahontas, Little Wanton is the first book to combine an account of her brief life with the history of her long, ambiguous afterlife, as an American Indian heroine.

Neil Rennie is a Reader in English at University College London. He has written Far-fetched facts: the literature of travel and the idea of the South Seas (1995) and edited R. L. Stevenson's In the South Seas. He is currently working on a history of real and imaginary pirates.

ISBN-13: 978-0-9550852-6-0
You may also be interested in...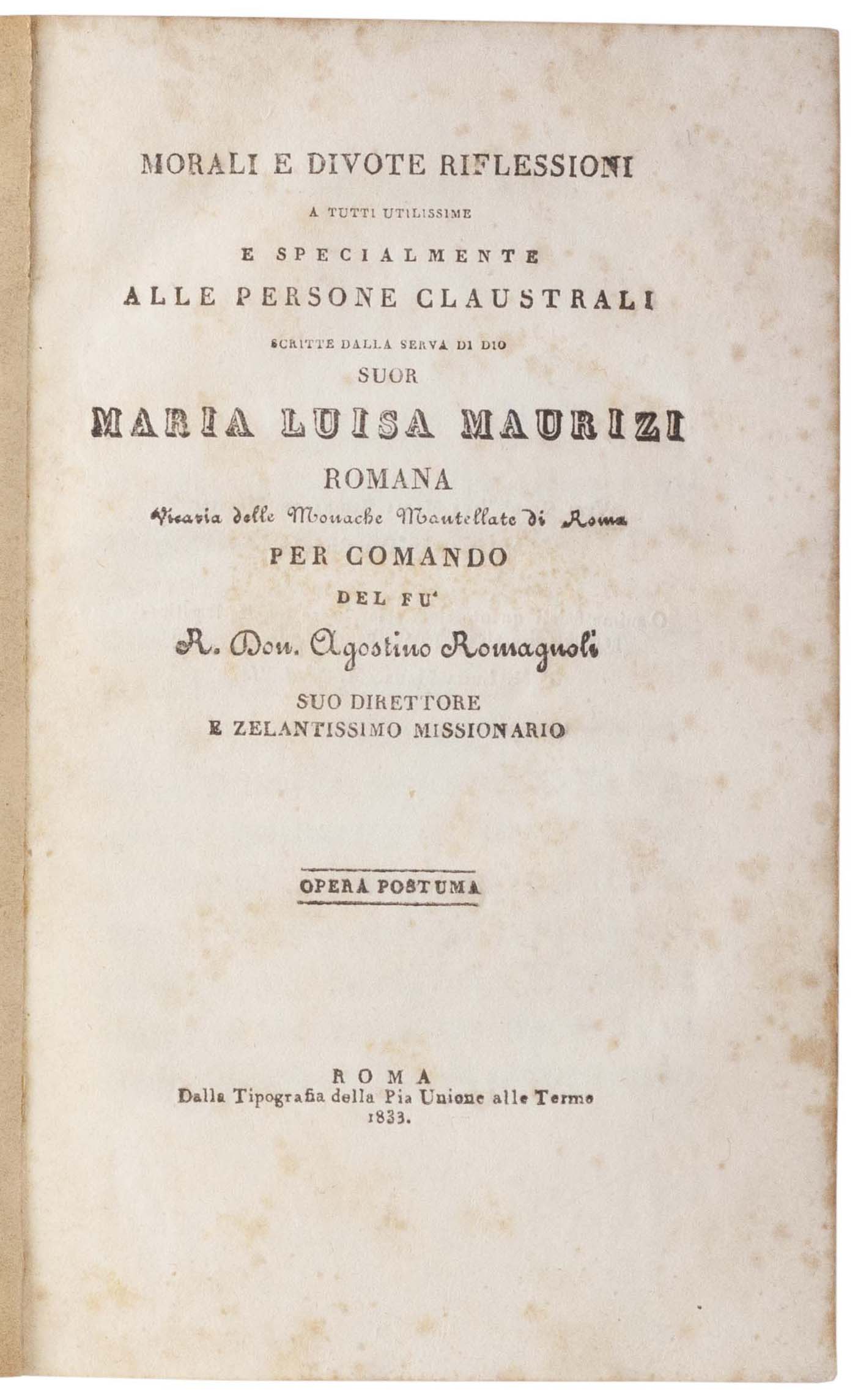 MEDITATIONS OF A MOTHER SUPERIOR MAURIZI, Maria Luisa.
Morali e divote riflessioni a tutti utilissime e specialmente alle persone claustrali scritte dalla serva di Dio suor Maria Luisa Maurizi Romana, Vicaria delle Monache Mantellate di Roma per comando del fu' R. Don. Agostino Romagnoli suo direttore e zelantissimo missionario. Opera postuma.
Uncommon first edition of this collection of meditations on the religious life, by the Roman nun Maria Luisa Maurizi (born Giacinta Gertrude Maurizi, 1770–1831), and published posthumously at the behest of her spiritual director, Agostino Romagnoli.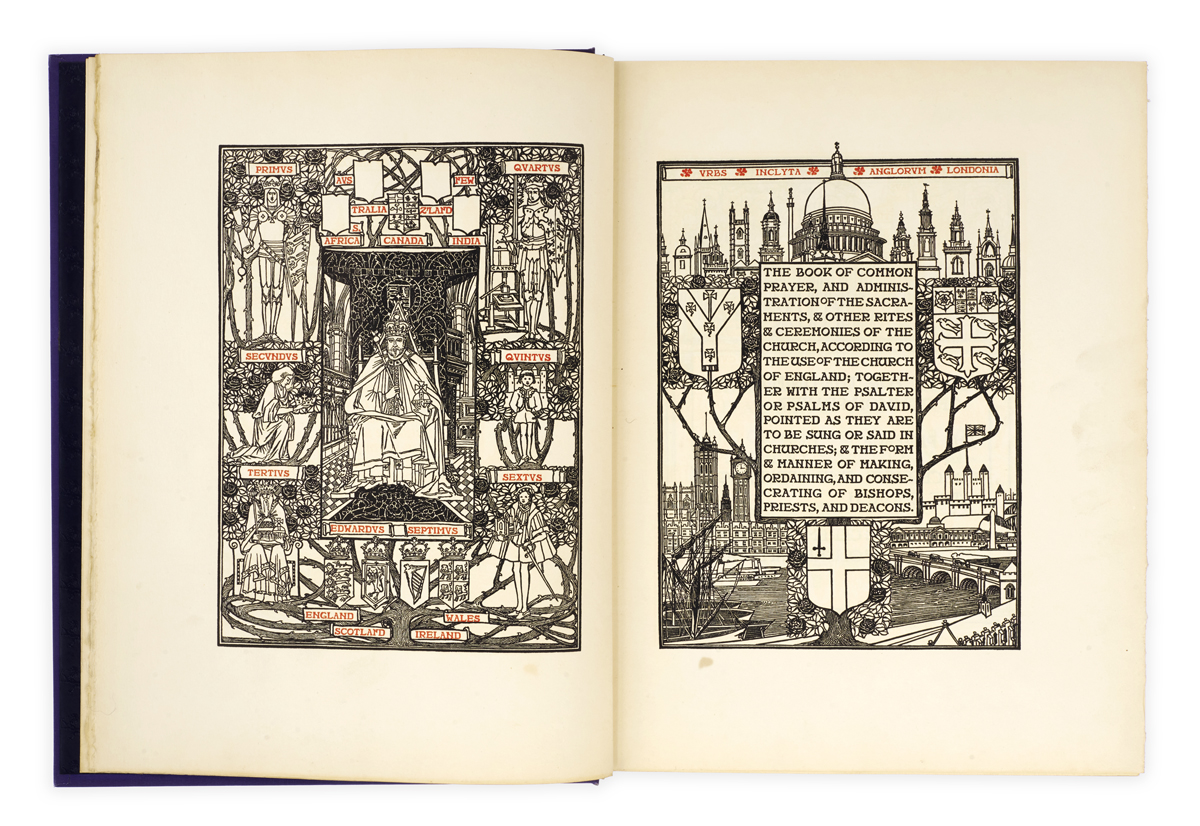 AMERICAN ANGLOPHILIA [EDWARD VII – COMMON PRAYER.]
[Cover title: 'Prayer Book of Edward VII'] The Book of Common Prayer, and Administration of the Sacraments, & other Rites & Ceremonies of the Church, according to the Use of the Church of England, together with the Psalter or Psalms of David, pointed as they are to be sung or said in Churches, & the Form & Manner of Making, Ordaining, and Consecrating of Bishops, Priests, and Deacons.
Authorised American edition of the Essex House Press Book of Common Prayer, published in celebration of the accession of Edward VII.