CHESTERTON'S TRANSLATOR
REYES, Alfonso (1889-1959).
Corrected carbon typescript, signed, of an essay entitled 'Chesterton y los titeres' (Chesterton and the puppets).
[1950s.]
4 leaves, 285 x 216 mm, carbon typescript with autograph corrections, signed by the author; lightly browned, previously stapled at top left-hand corner.
£1000

Approximately:
US $1374
€1185
Added to your basket:
Corrected carbon typescript, signed, of an essay entitled 'Chesterton y los titeres' (Chesterton and the puppets).
An essay entitled 'Chesterton y los titeres', concerning Chesterton's play The surprise, a religious allegory written in 1932 but first published posthumously in 1952. Reyes discusses the theological dimensions of Chesterton's play, the use of puppets, Chesterton's philosophy of the miracle, the enigma of the universe, and the significance of the 'surprise'. Reyes has briefly inscribed the essay for the literary review to which he submitted it: 'A Buenos Aires Literaria, Salud! A.R.', and he has signed it in ink at the end. The text is corrected in type in a number of locations and in the author's hand in five.
Like his friend Borges, Reyes finds much to admire in Chesterton's work. Borges was among many admirers of Reyes's translations of Chesterton into Spanish, many of which are still in print today. Reyes's published translations of Chesterton include Orthodoxy (1917), The man who was Thursday (1919), A short history of England (1920), and The Innocence of Father Brown (1921).
You may also be interested in...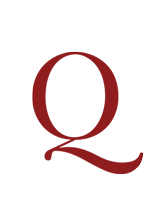 CERVANTES SAAVEDRA, Miguel de.
El ingenioso hidalgo Don Quixote de La Mancha . . . Nueva edición corregida por la Real Academia Española.
Third Ibarra edition, the first with these charming plates designed by Isidro and Antonio Carnicero. Following the success of the magnificent 1780 Ibarra quarto edition of Don Quixote, the Real Academia Española published the present octavo edition at a more moderate price, using smaller type but including all the scholarly contributions and textual variants of the quarto edition. The original intention was to omit illustrations, but to please the public new designs were commissioned from the two Carnicero brothers: 'dibuxos de Don Isidro y Don Antonio Carnicero, Profesores que tienen bien acreditada su habilidad, y para el grabado de los más diestros grabadores . . . parecía conveniente no repetir las [estampas] que se pusieron en la edición grande [Madrid, Ibarra, 1780] creyendo que esta variedad no será desagradable al Público' ('Prólogo de la Academia', vol. I p. v).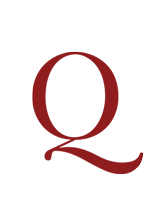 MENDONÇA, Manoel Teixeira Cabral de.
O Guarda-livros moderno ou curso completo de instrucções elementares sobre as operações do commercio, tanto em mercadorias como em banco. Offerecido aos negociantes Portuguezes … Segunda Edição mais correcta, e augmentada pelo mesmo author. Tomo Primero.
Second addition, corrected and expanded, of vol. I, first editions of vol. II and the Supplemento. The first volume provides a broad overview of the history of commercial exchange, including present practices. Mendonça states that his intention is to demonstrate the benefits of studying geography, insurance, bills of exchange, foreign currency exchange, and other practical subjects for an aspiring merchant to youths desiring to pursue such a career. The second volume deals more specifically with bookkeeping, providing a detailed exposition on contemporary double-entry bookkeeping practice. He supports his explanation in volume II with numerous and extensive tables demonstrating his principles in practice. The supplement expands mainly on the topics covered in the first volume, discussing further areas of interest for the budding European merchant.