CHESTERTON'S TRANSLATOR
REYES, Alfonso (1889-1959).
Corrected carbon typescript, signed, of an essay entitled 'Chesterton y los titeres' (Chesterton and the puppets).
[1950s.]
4 leaves, 285 x 216 mm, carbon typescript with autograph corrections, signed by the author; lightly browned, previously stapled at top left-hand corner.
£1000

Approximately:
US $1399
€1134
An essay entitled 'Chesterton y los titeres', concerning Chesterton's play The surprise, a religious allegory written in 1932 but first published posthumously in 1952. Reyes discusses the theological dimensions of Chesterton's play, the use of puppets, Chesterton's philosophy of the miracle, the enigma of the universe, and the significance of the 'surprise'. Reyes has briefly inscribed the essay for the literary review to which he submitted it: 'A Buenos Aires Literaria, Salud! A.R.', and he has signed it in ink at the end. The text is corrected in type in a number of locations and in the author's hand in five.
Like his friend Borges, Reyes finds much to admire in Chesterton's work. Borges was among many admirers of Reyes's translations of Chesterton into Spanish, many of which are still in print today. Reyes's published translations of Chesterton include Orthodoxy (1917), The man who was Thursday (1919), A short history of England (1920), and The Innocence of Father Brown (1921).
You may also be interested in...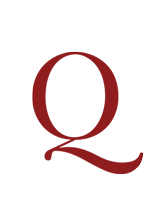 LIVERMORE, Abiel Abbot.
The war with Mexico reviewed.
First edition. The author, a Unitarian clergyman, 'shared in the anti-slavery movement and successfully competed for a prize of five hundred dollars offered by the American Peace Society by [the present work]. This historical discussion shows a mastery of many original sources and skilfully exhibits the social psychology of the country in that period' (DAB).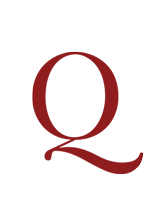 ROBINSON, Fayette.
Mexico and her military chieftains, from the revolution of Hidalgo to the present time. Comprising sketches of the lives of Hidalgo, Morelos, Iturbide, Santa Anna, Gomez Farias, Bustamente, Paredes, Almonte, Arista, Alaman, Ampudia, Herrera, and de la Vega.
First published in 1847. 'I have sought to present a fair view of the past condition of the self-named republic, and to trace the origin of that series of events which have made it the victim of successive revolutions, each of which has left the country in a worse condition than when the tenor of circumstances was interrupted by the preceding convulsion . . . . The additional chapter [pp. 304–343] will be found principally a collation of official documents, which it was believed would give a better idea of the present war than any sketch which could be crowded into so small a space as I was restricted to, when the course of my story had brought me to the days in which they occurred' (preface).