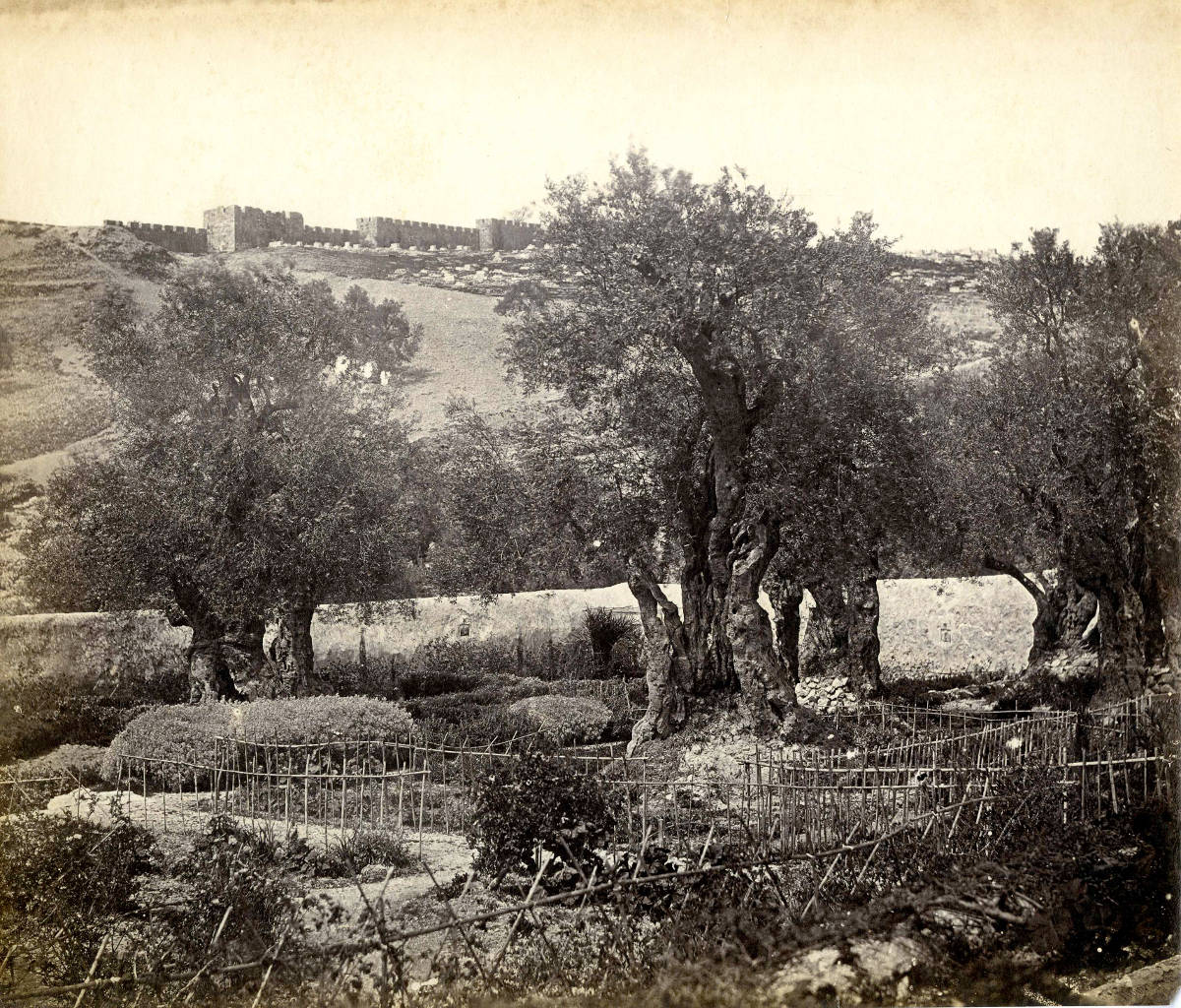 ROBERTSON, James, & Felice BEATO.
Garden of Gethsemane.
1857.
Albumen print, 9⅞ x 11⅜ inches (25.1 x 29 cm.); signed Robertson; titled in pencil on the reverse Garden Gethsemane (30 years ago). Ancient Olive Trees.
£250 + VAT

Approximately:
US $306
€290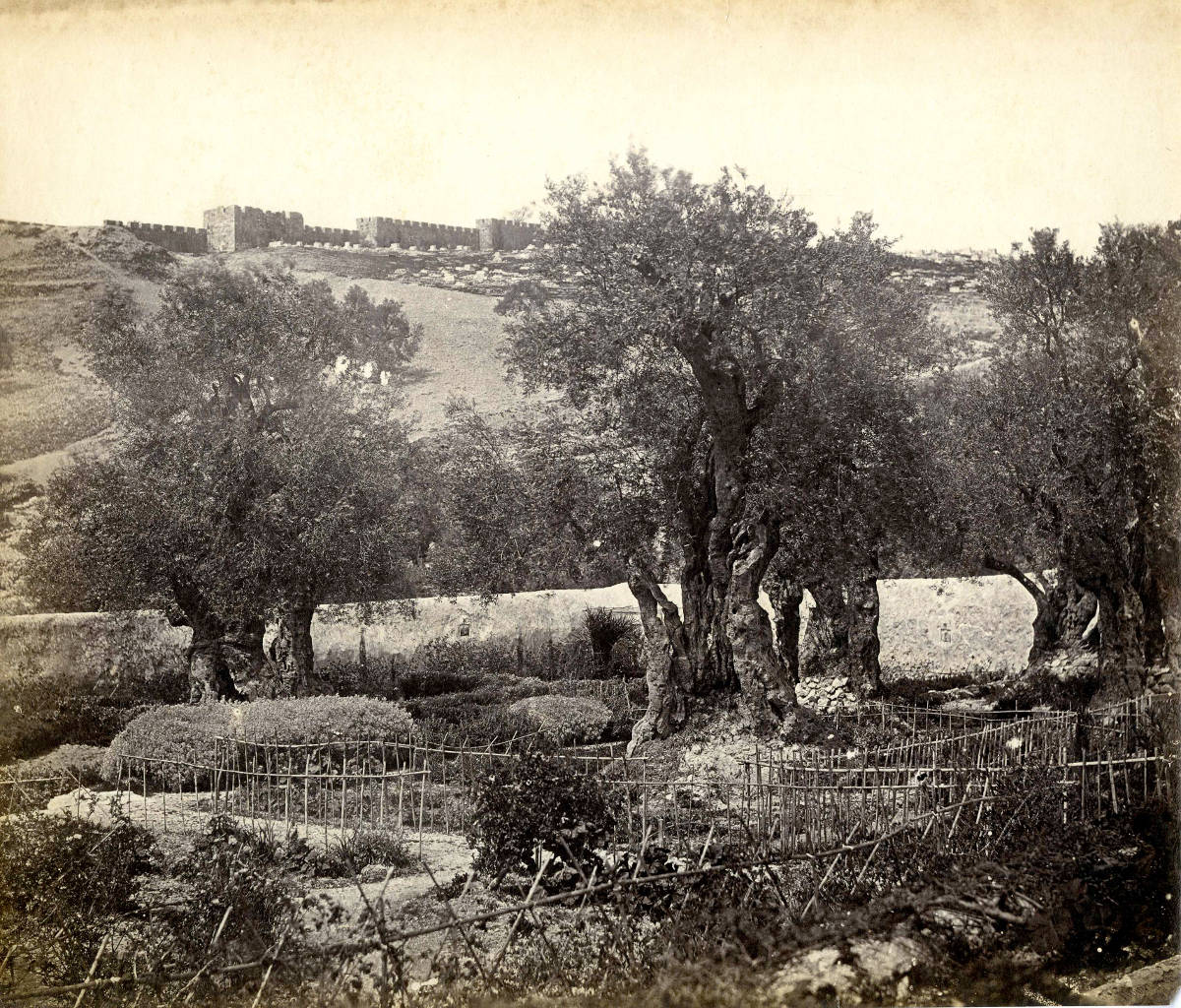 Added to your basket:
Garden of Gethsemane.
You may also be interested in...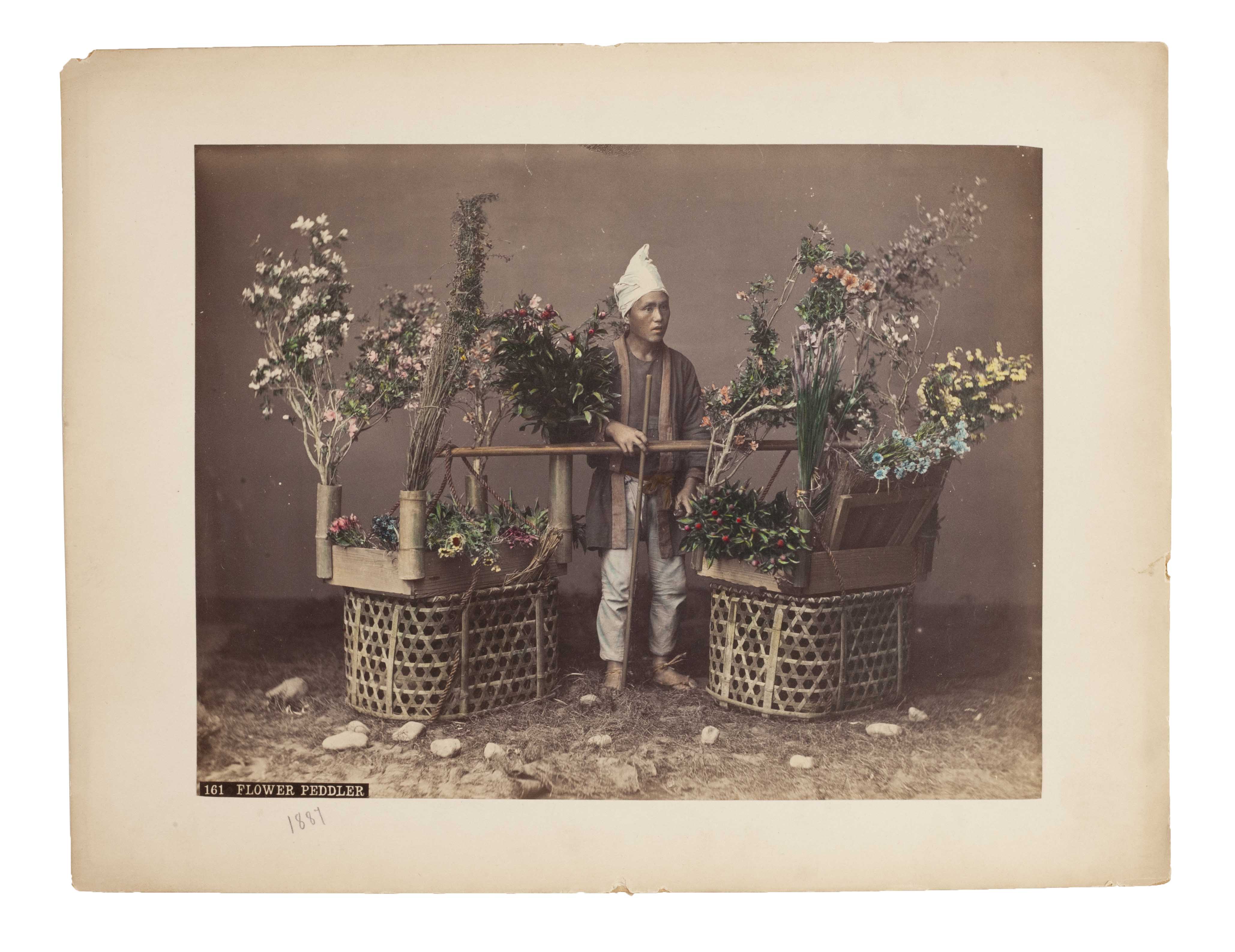 [FARSARI, Adolfo, Studio of.]
Japanese flower seller.
A striking image of a Japanese flower vendor, with delicate contemporary hand colouring, most notably to the flowers. After time spent in America, where he fought in the Civil War, Adolfo Farsari (1841 - 1898) moved to Japan in 1873, establishing himself in Yokohama. In 1885 he opened his own photographic studio, subsequently touring Japan to create a portfolio of over 1000 images. The quality of his work and innovative approach to hand colouring brought him commercial success. His firm was the last important Western photography studio in Japan.
ILLUSTRATED BY THE AGENCY OF THE DAGUERREOTYPE IRVING, Washington, and Felix DARLEY (illustrator).
Rip van Winkle; a posthumous Writing of Diedrich Knickerbocker … Illustrated with six Etchings in Steel, by Charles Simms, from Drawings by Felix Darley (New York).
First English edition, rare, first published as Illustrations of Rip Van Winkle (New York, 1848) in oblong folio. For this more compact English edition the publisher and early photographic entrepreneur Joseph Cundall made an early use of photography: 'The present illustrations have been reduced from the originals, which are much larger, by the agency of the daguerreotype, and I hope that the expression of every line has been most faithfully preserved'. Simms would most likely have traced the images that the daguerreotypes transferred to the engraved plates, though he also went on to publish photolithography.