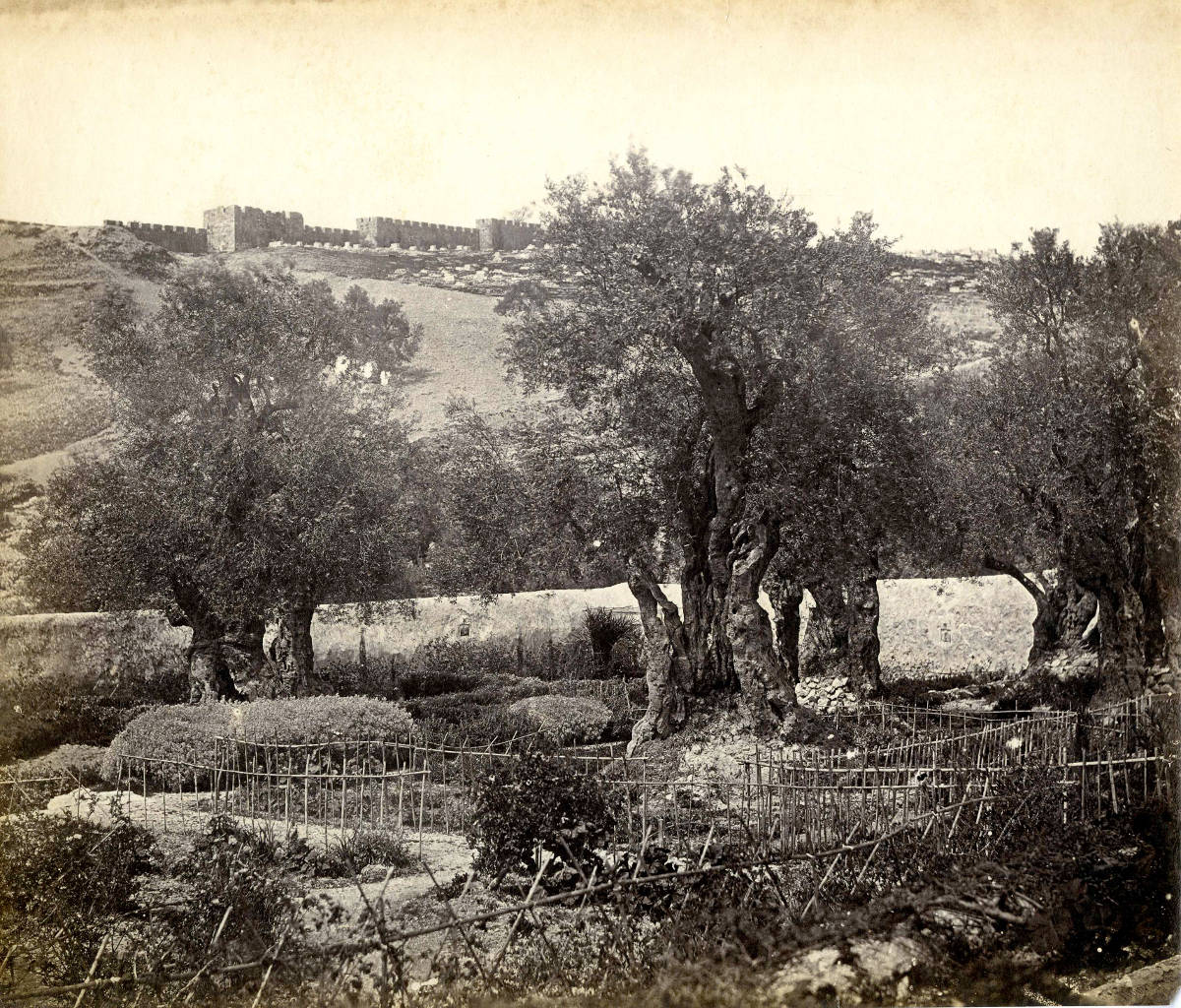 ROBERTSON, James, & Felice BEATO.
Garden of Gethsemane.
1857.
Albumen print, 9⅞ x 11⅜ inches (25.1 x 29 cm.); signed Robertson; titled in pencil on the reverse Garden Gethsemane (30 years ago). Ancient Olive Trees.
£250 + VAT

Approximately:
US $352
€291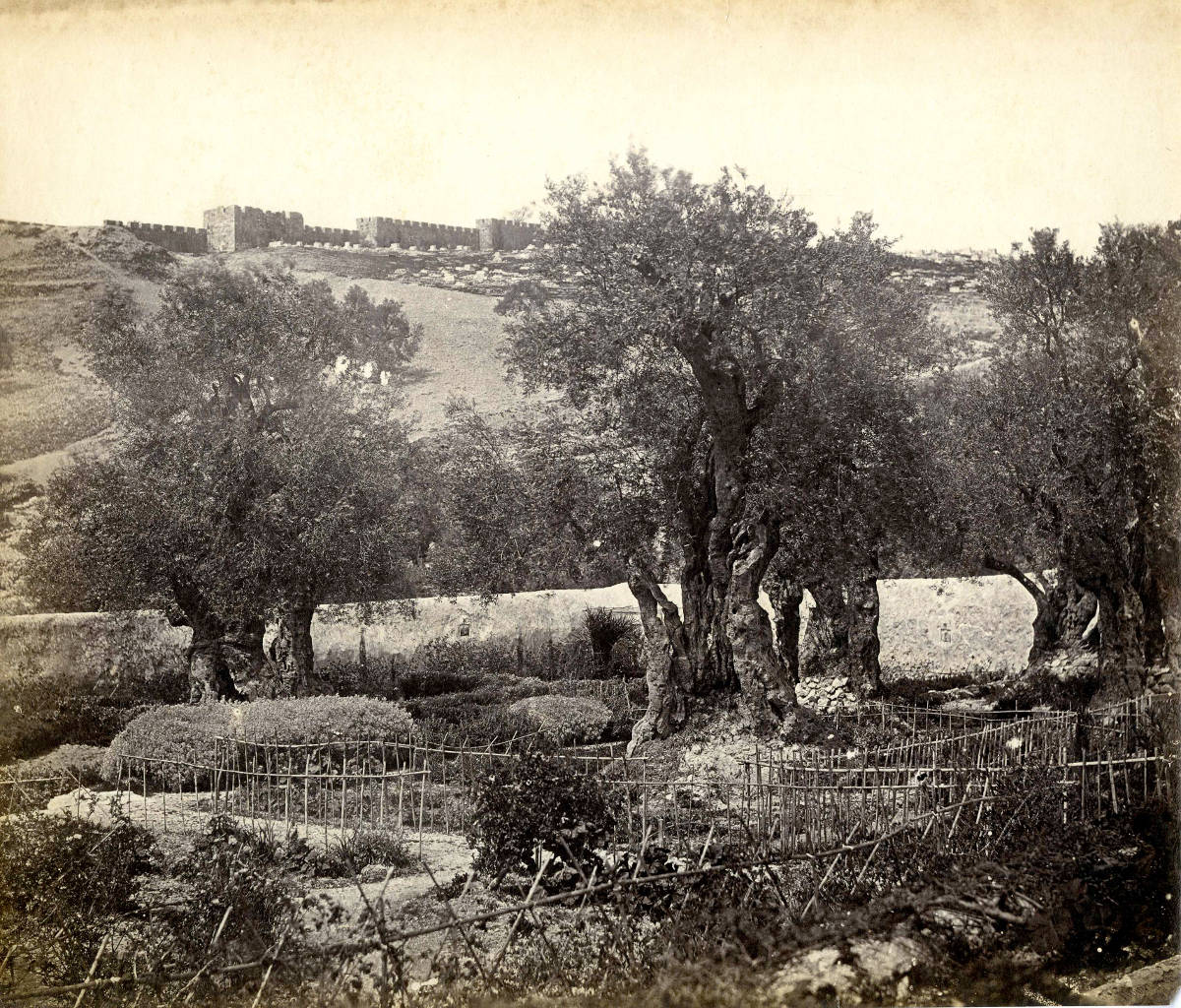 Added to your basket:
Garden of Gethsemane.
You may also be interested in...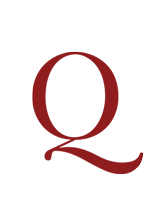 [NATIONAL SOCIALISM]
Reichstagung in Nürnberg 1934.
First edition. A handsome substantially photographic tribute to the 1934 Nazi party rally at Nuremberg, aiming to display the physical and military strength of the new Germany both to the German nation and the rest of the world. The numerous images cover all aspects of the rally, including images of the leaders, the reception of the world press, different factions of the Nazi party including Hitler Youth, the SA and SS, and marchers, as well as the enthusiastic crowd and images of the celebrations.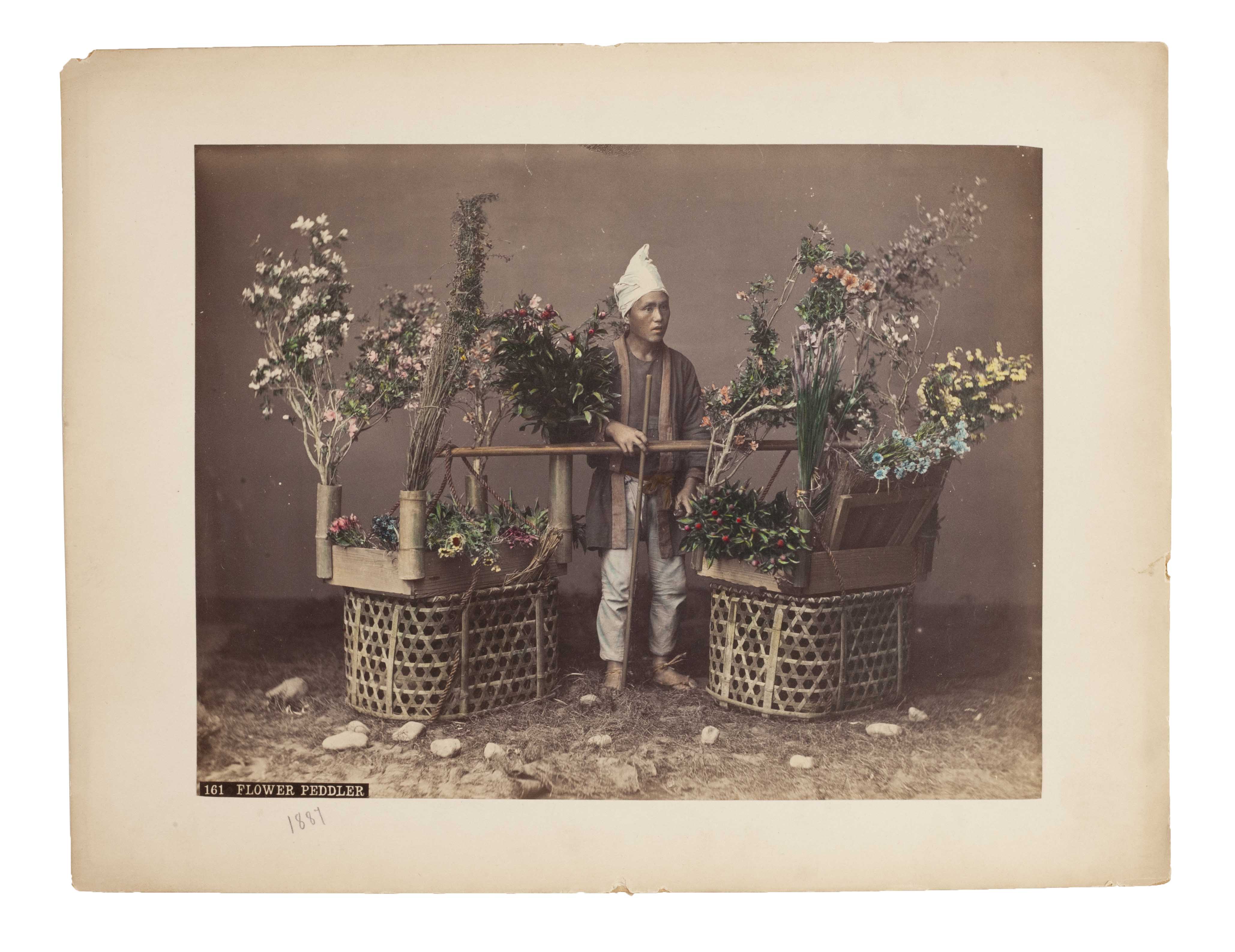 [FARSARI, Adolfo, Studio of.]
Japanese flower seller.
A striking image of a Japanese flower vendor, with delicate contemporary hand colouring, most notably to the flowers. After time spent in America, where he fought in the Civil War, Adolfo Farsari (1841 - 1898) moved to Japan in 1873, establishing himself in Yokohama. In 1885 he opened his own photographic studio, subsequently touring Japan to create a portfolio of over 1000 images. The quality of his work and innovative approach to hand colouring brought him commercial success. His firm was the last important Western photography studio in Japan.