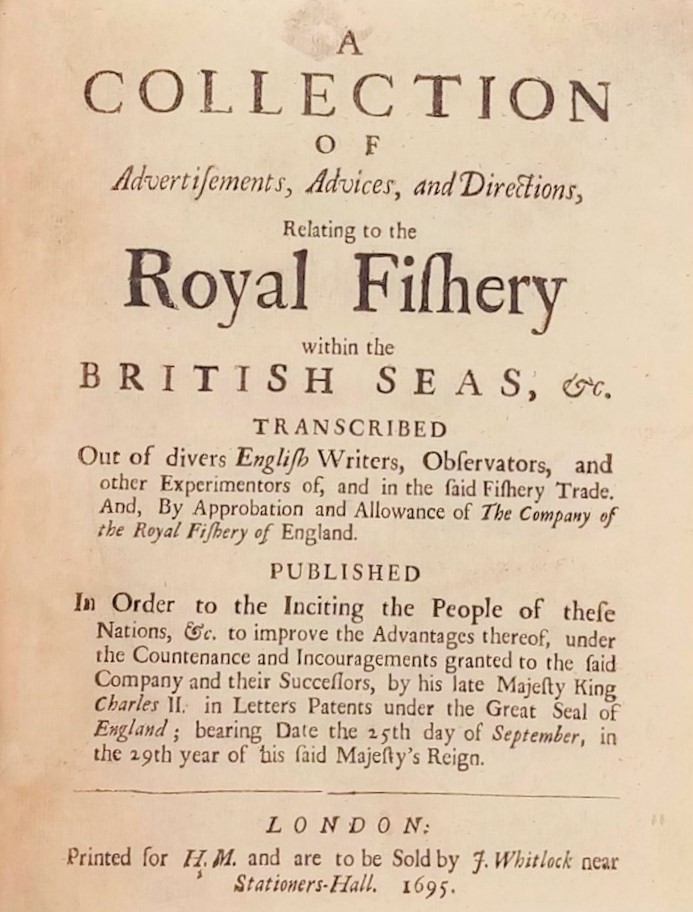 FLOUNDERING
[ROYAL FISHERY COMPANY.]
A Collection of Advertisements, Advices, and Directions, relating to the Royal Fishery within the British Seas, &c.
London, printed for H.M. and sold by J. Whitlock, 1695.
Small 8vo, pp. [ii], 71; a clean copy in recent marbled boards.
£250

Approximately:
US $306
€290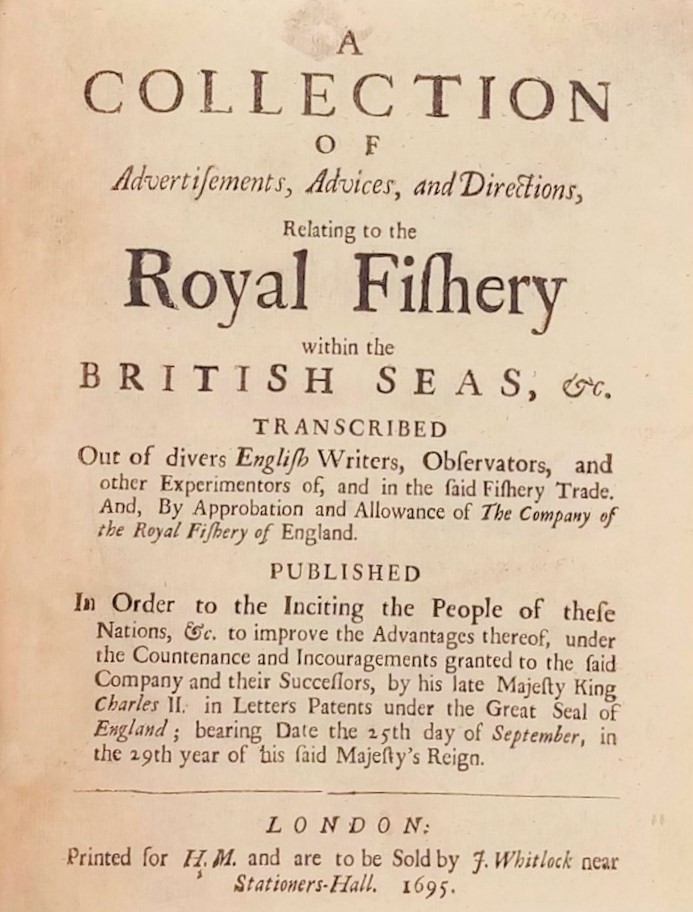 Added to your basket:
A Collection of Advertisements, Advices, and Directions, relating to the Royal Fishery within the British Seas, &c.
First edition. The Royal Fishery Company, incorporated in 1662, had great trouble finding subscribers. Initially, Charles II offered £9000 as an incentive to investors but on these only raising £3680 he withdrew his undertaking, instead allowing a lottery to aid the Company's fortunes. After attempts in 1677 to capitalize the company, much of the property was sold in 1680. The complicated structures governing the company devolved onto 4 directors and 8 masters in 1692.

The present work is one of several pamphlets issued to recommend the last-ditch attempt to rescue the Company's finances in 1695, following the sale of substantial further property in 1685–6. '£300,000 "or at least 150,000"' was the target but by 30 October 1695, only a small amount had been realized. The final mention of the Company was in 1717 when token opposition was made to the 'Grand Fishing Company' but the charter of Charles II was now deemed void 'through neglect'.

Goldsmiths' 3062, Kress 1876; Wing C 5106; see Scott, The Constitution and Finance of English, Scottish and Irish Joint-Stock Companies to 1720 II, 372–376.
You may also be interested in...
UNRECORDED ARITHMETIC BOOKLET FOR CHILDREN [ARITHMETIC.]
Libretto di abbaco per istruzione de' fanciulli. Di nuovo rivisto, e corretto, con aggiunta di alcune regole.

Unrecorded issue of a printed 'abacus', a short textbook of practical arithmetic, intended for the education of children. The booklet starts with an explanation of numbers and their value according to their positions (units, tens, hundreds ...), followed by various multiplication tables, cross-checking calculations, mathematical operations and an explanatory table of Roman numbers.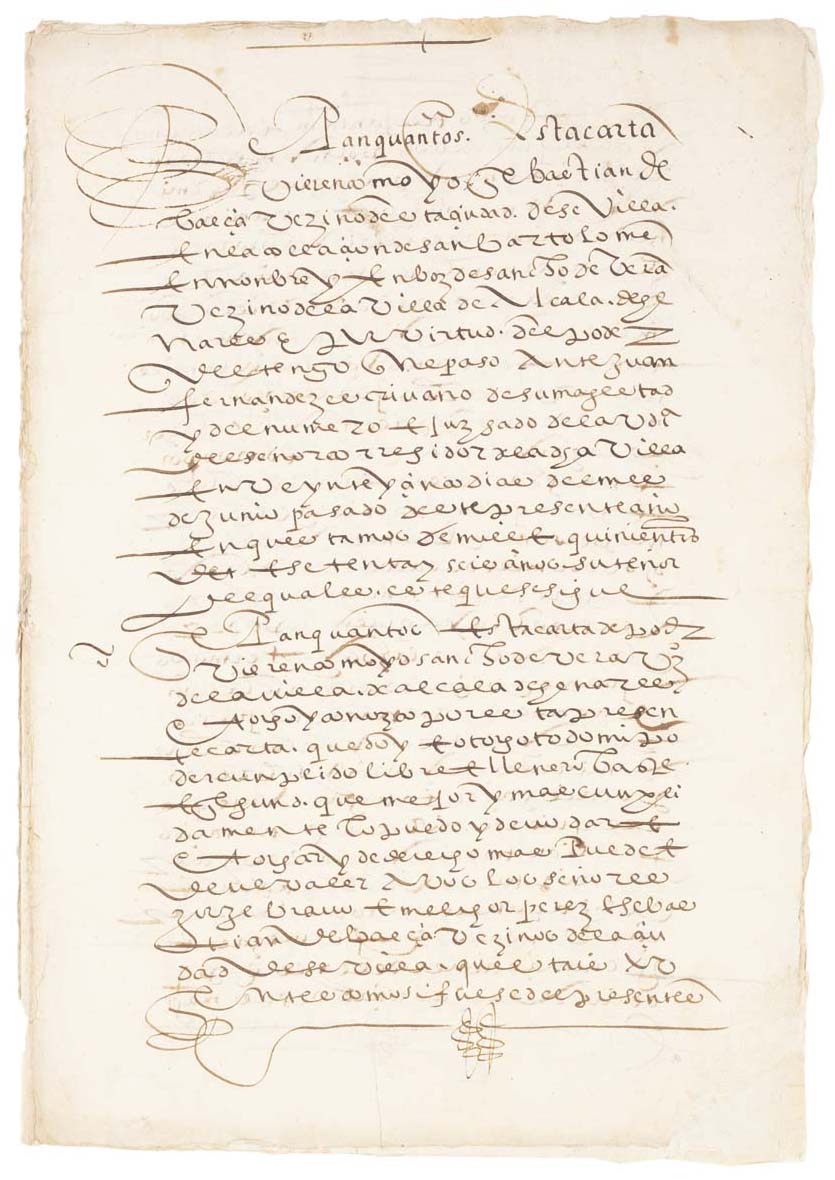 SPANISH TRADE WITH THE INDIES [SEVILLE.]
Mercantile contract between Sebastián de Baeza of Seville and Hernán López de Segovia, almost certainly relating to trade with the Indies.
A commercial document from the heyday of Seville's trade with the Indies. Drawn up for Sebastián de Baeza, a resident of the barrio of San Bartolomé in Seville, the document recapitulates a previous agreement of 25 June 1576 between, on the one hand, Hernán López de Segovia and, on the other, Sebastián de Baeza and two fellow Sevillians, Jorge Bravo and Melchor Pérez de Cervantes (these last apparently in the capacity of witnesses). It is endorsed in a contemporary hand 'la oblig[acion] hizo Sebastian de baeca a Segobia pasada', below which a different hand has written '= Negozios de yndias'.