WITH MUSIC BY HENRY LAWES
SANDYS, George.
A Paraphrase upon the divine Poems …
London, At the Bell in St. Pauls Churchyard. 1638. [Colophon: London, Printed by John Legatt 1637.]
Folio, pp. [22], 55, [13], 171, [1], 15, [1], 33, [1], wanting 3A1 (the very rare divisional title 'A paraphrase on the Lamentations of Jeremiah by G. S.', cancelled or torn for cancellation in almost all known copies; manuscript correction to one word on B3 recto (as in other copies we have seen); old repairs to foot of prelims, a little dusty, a few spots and stains; withal a good copy in contemporary calf, panelled gilt, covers scraped at foot, joints cracking.
£900

Approximately:
US $1265
€1029
First edition, the issue with the Dedication to Charles I on the title-verso.

The 'poet-adventurer' George Sandys, whom Dryden named 'the best versifier' of his age, had published an octavo collection, A Paraphrase upon the Psalmes of David, in 1636; here he adds paraphrases of Job, Ecclesiastes, and the Lamentations of Jeremiah, and a few songs collected out of prose books of the Bible, with commendatory poems from, among others, Henry King, Sidney Godolphin, Thomas Carew, and Edmund Waller, several meditating upon the growing troubles of the kingdom. Twenty-four of the Psalms are 'Set to new Tunes for private Devotion: and a thorow Base, for Voice, or Instrument' by Henry Lawes (1596-1662), 'the most famous songwriter of his age' and a friend of Milton (Oxford DNB). Probably intended for performance by the Chapel Royal, they are the first works by Lawes to appear in print, and some are still in use as hymn tunes today.

Bowers & Davis 4(a); Pforzheimer 852; STC 21725.
You may also be interested in...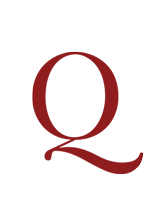 WITH A POEM BY DRYDEN ROSCOMMON, Wentworth Dillon, Earl of.
An Essay on Translated Verse … London, Printed for Jacob Tonson … 1684.
First edition. Roscommon's influential Essay, in heroic couplets, owes much to Boileau and to the author's own education in France after the attainder of his kinsman the Earl of Strafford. Dryden, an intimate friend and himself the translator of Boileau's Art of Poetry in the preceding year, contributes a long commendatory poem. Johnson was a later admirer and praised Roscommon as a critic who 'improved taste' and was 'the only correct writer of verse before Addison'.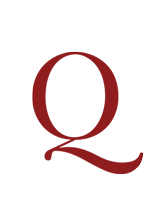 PRIOR, Matthew.
Poems on several Occasions.
First authorised edition, preceded by Curll's pirated collection of 1707. In the preface Prior complains that in Curll's edition poems by other authors have been misattributed to him and that some of his own poems are 'transcribed … so imperfectly, that I hardly knew them to be mine'. He divides the poems here into four categories, 'Public Panegyrics', 'Amorous Odes', 'Idle Tales', and 'Serious Reflections', but 'some of its most famous poems (Henry and Emma, An English Padlock, and Jinny the Just) do not easily fit into any one of these categories' (Oxford DNB).