THE FOUNDATION OF STRUCTURALISM
SAUSSURE, Ferdinand de.
Cours de Linguistique générale.
Lausanne & Paris, Payot, 1916.
8vo, pp. 336 + errata-leaf; French bibliographical note to head of half-title 'tgl. Sechehaye, Ff 44, 217-241, l'ecole genevoise de linguistique générale. Schuchardt, L. Bl. 1917, 1-9'; another to first leaf of preface, making reference to Schuchardt and C. Herman, a few pencil underlinings and side-notes, mild browning; a good copy in the original printed paper wrappers, edges and joints a little worn, spine split but holding, small loss to foot of spine; signatures 'F Muller(?)' to upper wrapper and first blank, preserved in a cloth box with leather label.
£2250

Approximately:
US $3018
€2567
Rare first edition. In general the study of language in the 19th century concerns philology. While great steps were made at the beginning of that century to put the study of language on a scientific basis, the vital distinction was not made between philology and non-historical linguistics. Saussure made this distinction and gave it its classic formulation. Consequently, for all subsequent linguistics, and especially structuralism, that linguistic theory in which freedom from the influence of philology is most enjoyed, Saussure's position is that of a major thinker and of a founding father.

Saussure insisted that language is a system which can be viewed under two aspects, diachronic and synchronic. Diachrony is the mode under which the system evolves through time, and hence includes not only philology but also the more modern discipline of lexico-statistics, or glotto-chronology. Synchrony is the mode in which the system exists at a single time, a cross-section, as it were, of its diachronic development, and it is under this aspect that structuralism has developed its study of language.

Other distinctions made by Saussure, of which the influence on structuralism cannot be overstressed, are those between langue and parole, and signifiant and signifié.

Saussure's influence outside linguistics has been great. He made the call for a 'general science of signs', for which he coined the term 'semiology' (the cognate term 'semiotics' is associated mainly with the American tradition, in which writers like Peirce and Morris were developing similar ideas independently of Saussure). This general science of signs came to encompass the work of many disciplines, perhaps most notably anthropology, where Levi-Strauss began to view anthropological data as forming a system in which each part helps determine the significance of the others.

The text of the Cours de linguistique générale was prepared by two pupils of Saussure from his lectures at the University of Geneva and published posthumously.
You may also be interested in...
BRENET, Albert.
Aeromaritime.
In the 1930s, commercial aviation was in its infancy in Africa. The French colonists decided to pioneer an air service, Aeromaritime, to enhance the existing maritime links between Senegal and the Congo, under the auspices of the Compagnie des Chargeurs Réunis, a shipping company, which subsequently leveraged the existing African commercial infrastructure. Launched on the Dakar to Pointe Noire coastline using amphibious planes such as that featured here, the efficacy of the project was significantly impeded by matters of sheer distance (more than 6000km), climate and rainforests. An interesting souvenir of the French colonial era in Africa.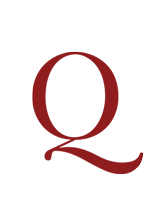 SUPERBISSIMUM AURIS JUDICIUM RAMEAU, Jean-Philippe.
Nouvelles réflexions de M. Rameau sur sa demonstration du principe de l'harmonie, servant de base à tout l'art musical théorique et pratique.
First edition; rare. 'This short treatise, which appeared in 1752, is ostensibly a postscript to Rameau's Démonstration [du principe de l'harmonie], published two years earlier. It nevertheless marks a radical shift in Rameau's thinking about the corps sonore [Rameau's term for any vibrating system which emitted harmonic partials above its fundamental frequency]. In that same year, the architect Charles Briseux (c. 1680–1754) published a Traité du beau essential dans les arts in which he used the evidence of Rameau's discoveries to demonstrate that architecture was based on the principles of harmony. Rameau seized on this corroboration of his theories, which confirmed his growing belief that the principles derived from the corps sonore were "common to all those arts of taste that have our senses for object and proportions for rules". By now, too, he had discovered the "sensationalist" psychology of John Locke . . . which held that all knowledge is acquired primarily through the senses. Rameau could thus validate the corps sonore by empirical means, in showing that it was "drawn from nature and perceptible to three of our senses" (hearing, sight, touch). This elevation of experience over reason prompted Rameau to adopt as his watchword the aphorism superbissimum auris judicium ("the judgement of the ear is best"), which appears for the first time in these Nouvelles réflexions. He set great store by this publication, sending copies to the Swiss mathematicians Jean II Bernoulli and Leonhard Euler and the Italian philosopher Francesco Maria Zanotti . . . with a request for their opinions of it' (Graham Sadler, The Rameau compendium, 2014, pp. 141–2).