REBUTTAL OF SAVONAROLA BY A FORMER ACOLYTE
[SAVONAROLA]. POLITO, Ambrogio Caterino.
Discorso … contra la dottrina, et le profetie di Fra Girolamo Savonarola.
Venice, Giolito, 1548.
8vo, ff. [viii], 100; printed in Roman and italic types; with woodcut printer's device and numerous initials throughout; one or two instances of faint marginal dampstaining, but a very good copy in contemporary limp vellum.
£1500

Approximately:
US $1884
€1765
Added to your basket:
Discorso … contra la dottrina, et le profetie di Fra Girolamo Savonarola.
First edition, very rare ('raro e ricercato', Bongi), of a condemnation of Savonarola's theology, doctrine and prophecies by a former Savonarola acolyte, 'one of the most fiery Catholic polemicists of his times' (ibid., our translation), who four years earlier had published a confutation of Luther's theology. The first part examines the attractiveness, plausibility and success of Savonarola's preaching. Bishop Polito, a member of the same order as the Ferrarese friar, relives the times of his own past sympathies for Savonarola, and offers, with all the benefits of an insider's outlook, an analysis of the reasons for Savonarola's rise and popularity. Yet he finds Savonarola's depiction of a corrupt Church ('almost embodying the Antichrist, as the Lutherans say', p. 8v.) grossly misrepresentative, and feels that heresy infiltrates Savonarola's doctrines much as leprosy affects without remedy a body which might yet appear to have intact parts.

The second, more ponderous part is an examination of the hidden heretical qualities of Savonarola's preaching. Bongi says that Polito's refutation displeased many members of his order who cherished Savonarola's memory and example, and that it in turn provoked refutations, such as Tommaso Neri's Apologia of 1564.

Throughout the book, the author's arguments and narrative are printed in italic types, in contrast with the roman type used to reproduce ample excerpts from Savonarola's own works, systematically referenced in the shoulder notes.

Bongi I, p. 209-210; COPAC finds 3 copies in the UK (BL, Manchester, Oxford).
You may also be interested in...
PRESENTED TO A POET LAUREATE AND NOTORIOUS DRINKERWITH ANNOTATIONS AND EARLY ENGLISH PROVENANCE SUETONIUS et al.
In hoc volumine haec continentur. C. Suetonii Tranquilli XII caesares. Sexti Aurelii Victoris a D. Caesare Augusto usq[ue] ad Theodosium excerpta. Eutropii de gestis Romanorum lib. X. Pauli Diaconi libri VIII ad Eutropii historiam additi. Index reru[m] memorabiliu[m] ... ab Ioa[n]ne Baptista Egnatio ... Annotationes eiusdem Egnatii ... Annotationes etiam Erasmi ...
Second Aldine edition (first August 1516) of Suetonius' Lives of the Caesars and Eutropius' Abridgement of Roman History, with Paul the Deacon's continuation, this copy formerly in the possession of Petrus Paganus (1532–1576), German neo-Latin poet, humanist, and notorious drinker, and with numerous marginal annotations.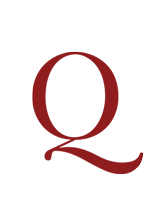 PSEUDO-HEGESIPPUS.
De rebus a Iudaeoru[m] principibus in obsidione fortiter gestis, deq[ue] excidio Hierosolymorum, aliarumq[ue] ciuitatum adice[n]tium, libri V diuo Ambrosio Mediolanensi episcopo interprete. Eiusdem Anacephaleosis fini operis adiecta est.
An early edition of this popular Latin account of the Jewish War of 66-73 AD, with a dedication by Philipp Melanchthon. The text borrows heavily from the Jewish War and Jewish Antiquities of the first-century Jewish historian Josephus, and is attributed in extant manuscripts either to Hegesippus – a possible corruption of Iosippus – or to Ambrose of Milan. Its composition is usually dated to the late fourth century: book 2 contains an allusion to the conquest of Britain by Theodosius c. 370 AD. The text is followed by the Pseudo-Ambrosian work Anacephaleosis, a Carolingian treatise on the destruction of Jerusalem, and the volume ends with tables of concordance between Hegesippus and Josephus's works.