REBUTTAL OF SAVONAROLA BY A FORMER ACOLYTE
[SAVONAROLA]. POLITO, Ambrogio Caterino.
Discorso … contra la dottrina, et le profetie di Fra Girolamo Savonarola.
Venice, Giolito, 1548.
8vo, ff. [viii], 100; printed in Roman and italic types; with woodcut printer's device and numerous initials throughout; one or two instances of faint marginal dampstaining, but a very good copy in contemporary limp vellum.
£2500

Approximately:
US $3275
€2848
First edition, very rare ('raro e ricercato', Bongi), of a condemnation of Savonarola's theology, doctrine and prophecies by a former Savonarola acolyte, 'one of the most fiery Catholic polemicists of his times' (ibid., our translation), who four years earlier had published a confutation of Luther's theology. The first part examines the attractiveness, plausibility and success of Savonarola's preaching. Bishop Polito, a member of the same order as the Ferrarese friar, relives the times of his own past sympathies for Savonarola, and offers, with all the benefits of an insider's outlook, an analysis of the reasons for Savonarola's rise and popularity. Yet he finds Savonarola's depiction of a corrupt Church ('almost embodying the Antichrist, as the Lutherans say', p. 8v.) grossly misrepresentative, and feels that heresy infiltrates Savonarola's doctrines much as leprosy affects without remedy a body which might yet appear to have intact parts.

The second, more ponderous part is an examination of the hidden heretical qualities of Savonarola's preaching. Bongi says that Polito's refutation displeased many members of his order who cherished Savonarola's memory and example, and that it in turn provoked refutations, such as Tommaso Neri's Apologia of 1564.

Throughout the book, the author's arguments and narrative are printed in italic types, in contrast with the roman type used to reproduce ample excerpts from Savonarola's own works, systematically referenced in the shoulder notes.

Bongi I, p. 209-210; COPAC finds 3 copies in the UK (BL, Manchester, Oxford).
You may also be interested in...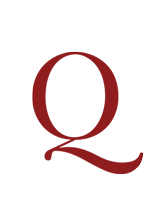 BLANCHON, Jacques.
Iacobi Blanchoni ucessiensis adversus Ludovicum beneventanum abbatem selestensem defensionum liber.
First edition of a very rare work of sixteenth-century Lyonnese Neoplatonism, an elegantly-printed de Tournes edition. Ostensibly a simple series of remarks against the theses of the (presumably sternly Scholastic) abbot of Selestan, this is a tract of Renaissance moral philosophy. The theme of dignitas hominis concentrated the philosophical efforts of several Lyonnese men of letters inspired by Ficino and Pico della Mirandola. Like Charles de Bovelles and P. Boaistuau, Jacques Blanchon systematically harmonizes Aristotle's philosophy and science with the hermetic thought associated with the writings of Hermes Trismegistus.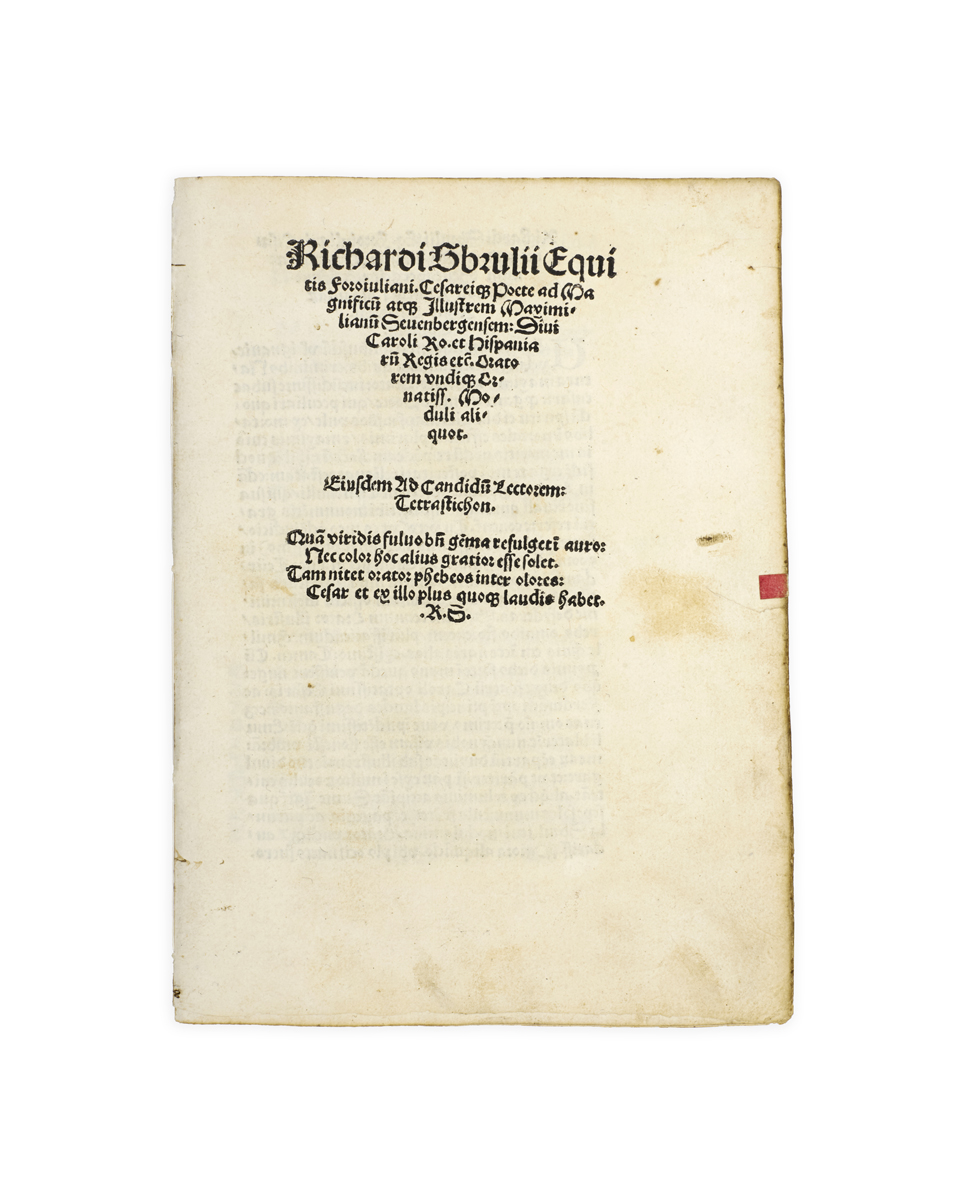 ACROSTIC POEMS HONOURING THE NEW HOLY ROMAN EMPEROR SBRUGLIO, Riccardo.
Richardi Sbrulii equitis Foroiuliani Cesareiq[ue] poete ad magnificu[m] atq[ue] illustrem Maximilianu[m] Seuenbergensem: Divi Caroli Ro. et Hispaniaru[m] regis etc. oratorem undique ornatiss. moduli aliquot. Eiusdem ad candidu[m] lectorem: Tetrastichon.
First, very rare, edition, of Sbruglio's Latin poems addressed to Maximilianus Transylvanus, published in the year that Charles V became Holy Roman Emperor. A native of Cividale in northern Italy, Sbruglio (c. 1480 – after 1525) studied and taught at Wittenberg (where the rector compared him to Ovid), Frankfurt, Cologne, and Ingolstadt, before being appointed poet and historiographer to the Emperor Maximilian I. 'Wherever he went he produced verses in honour of local princes and dignitaries. Reaction to them was mixed: Mutianus, Eobanus Hessus, Hermannus Buschius and Hutten were critical of Sbruglio and his talent but Erasmus, Zasius, Bonifacius Amerbach, Pirckheimer, and Vadianus showed appreciation' (Contemporaries of Erasmus III p. 211). Erasmus made Sbruglio one of the speakers in his colloquy Convivium poeticum (1523). Maximilianus Transylvanus (c. 1490-1538) was personal secretary to the Emperor Charles V and produced the earliest published account of Magellan's circumnavigation of the world.