REBUTTAL OF SAVONAROLA BY A FORMER ACOLYTE
[SAVONAROLA]. POLITO, Ambrogio Caterino.
Discorso … contra la dottrina, et le profetie di Fra Girolamo Savonarola.
Venice, Giolito, 1548.
8vo, ff. [viii], 100; printed in Roman and italic types; with woodcut printer's device and numerous initials throughout; one or two instances of faint marginal dampstaining, but a very good copy in contemporary limp vellum.
£1500

Approximately:
US $2068
€1770
Added to your basket:
Discorso … contra la dottrina, et le profetie di Fra Girolamo Savonarola.
First edition, very rare ('raro e ricercato', Bongi), of a condemnation of Savonarola's theology, doctrine and prophecies by a former Savonarola acolyte, 'one of the most fiery Catholic polemicists of his times' (ibid., our translation), who four years earlier had published a confutation of Luther's theology. The first part examines the attractiveness, plausibility and success of Savonarola's preaching. Bishop Polito, a member of the same order as the Ferrarese friar, relives the times of his own past sympathies for Savonarola, and offers, with all the benefits of an insider's outlook, an analysis of the reasons for Savonarola's rise and popularity. Yet he finds Savonarola's depiction of a corrupt Church ('almost embodying the Antichrist, as the Lutherans say', p. 8v.) grossly misrepresentative, and feels that heresy infiltrates Savonarola's doctrines much as leprosy affects without remedy a body which might yet appear to have intact parts.

The second, more ponderous part is an examination of the hidden heretical qualities of Savonarola's preaching. Bongi says that Polito's refutation displeased many members of his order who cherished Savonarola's memory and example, and that it in turn provoked refutations, such as Tommaso Neri's Apologia of 1564.

Throughout the book, the author's arguments and narrative are printed in italic types, in contrast with the roman type used to reproduce ample excerpts from Savonarola's own works, systematically referenced in the shoulder notes.

Bongi I, p. 209-210; COPAC finds 3 copies in the UK (BL, Manchester, Oxford).
You may also be interested in...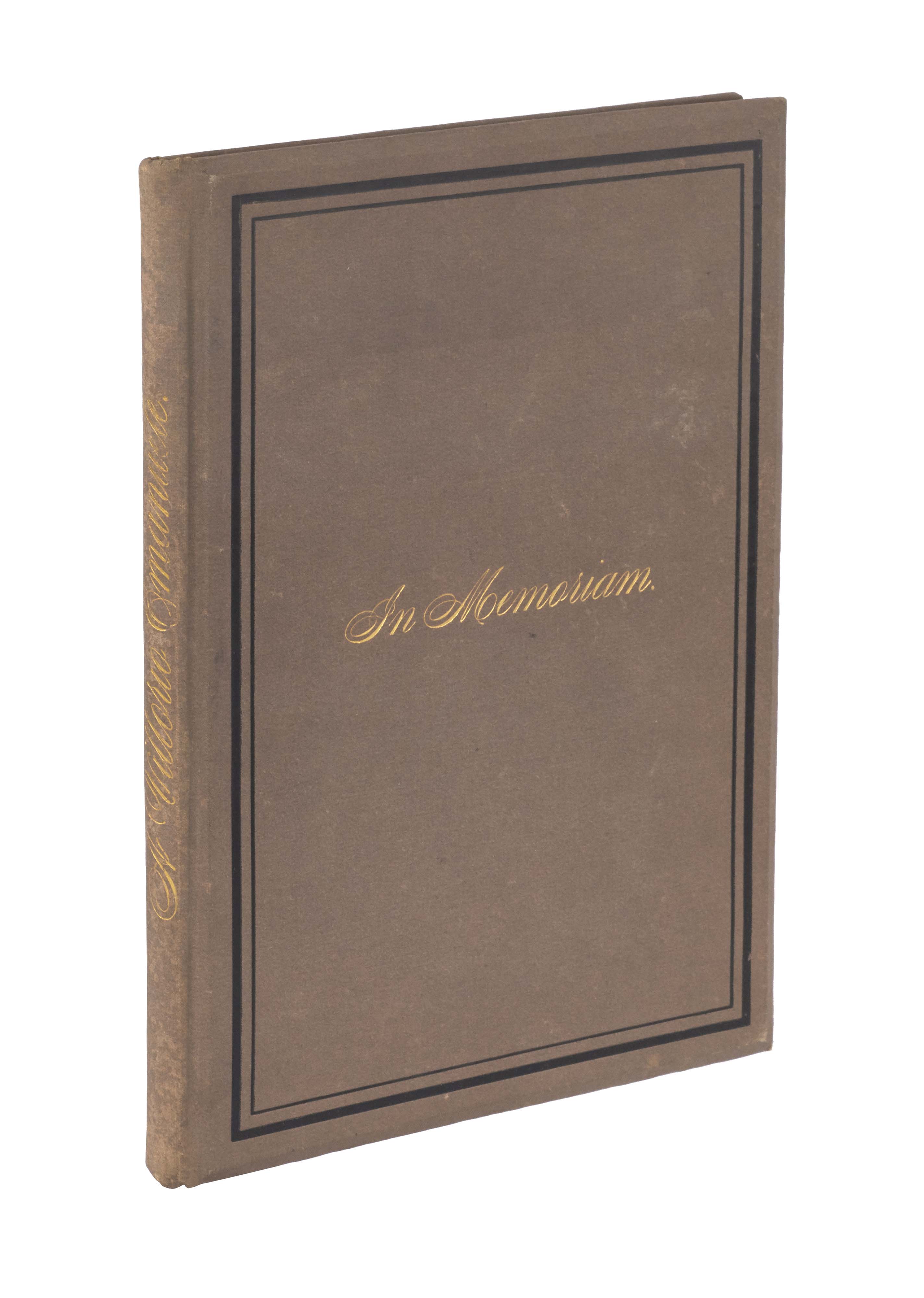 ITALIANS IN NEW YORK [VITTORIO EMANUELE II.]
Alla gloriosa memoria di Vittoria Emanuele primo re d'Italia, gli Italiani residenti in New York convenuti in publica assemblea offrivano in omaggio di lutto e di riconoscenza il XIV di gennaio MDCCCLXXVIII.
First edition of a commemorative tribute to the late Vittorio Emanuele II, first king of Italy, by the Italian community of New York.
WITTENBERG DISPUTATIONS [WITTENBERG, University of].
Tomus primus disputationum theologicarum, in academia Wittebergensi ab anno 1600 usq[ue] ad 1606 publice habitarum ... Cum triplice indice.
A collection of twenty-eight disputations held at the University of Wittenberg by Lutheran theologians and their students between 1600 and 1611. The disputations cover much ground, including the Eucharist, Church councils, canonical scripture, predestination, original sin, Christ's ascension, the antichrist, heretics, the Trinity, baptism, the Church Militant, sin and blasphemy. Among those named as 'praeses' are several staunch Wittenberg Lutherans such as Leonhard Hutter, Salomon Gesner, Aegidius Hunnius, David Runge, Georg Mylius, Friedrich Balduin, and Wolfgang Franz, while the respondents include Matthias Hoë, Hermann Samson, Balthasar Meisner, Aegidius Strauch (three times a respondent), Nicolaus Hunnius, and Johann Behm. Both volumes are equipped with substantial indexes.