SAY, Léon.
[cover title: ] La Société coopérative est la meilleure des caisses d'épargne.
Lille, L. Danel, [1866?].
Square 16mo, pp. 31, [1] blank; inkstamp to p. [1]; nineteenth-century half roan, preserving the original printed wrappers.
£120

Approximately:
US $152
€138
Added to your basket:
[cover title: ] La Société coopérative est la meilleure des caisses d'épargne.
First edition. Léon Say (1826–1896), grandson of Jean-Baptiste Say, 'became one of the most prominent statesmen of the French Third Republic. He served as Finance Minister from 1872 to 1879, and again in 1882, overseeing the largest financial operation of the century – payment of war reparations in Germany. His financial policies were directed toward a decrease in public expenditures and the removal of barriers to internal trade. A brilliant speaker and debater, he railed against socialism from the left and protectionism from the right … Upon leaving the Cabinet, Say returned to his seat in parliament, assuming the leadership of the free trade party. He was at one time considered for the presidency of the republic, but was gradually set apart from his constituency by a rising tide of radicalism' (The New Palgrave).
You may also be interested in...
THE STATISTICS OF DEBAUCHERY [BARNAUD, Nicolas].
Le Cabinet du Roy de France, dans lequel il y a trois perles precieuses d'inestimable valeur: par le moyen desquelles sa Majesté s'en va le premier monarque du monde, & ses sujets du tout soulagez.
First edition, first issue, of this harsh criticism of the debauched church and rotten nobility and the resulting bad finances of France, anonymously published by a well-travelled Protestant physician, and writer on alchemy who was to become an associate of the reformer Fausto Paolo Sozzini, better known as Socinus, the founder of the reformist school influential in Poland. Barnaud was accused of atheism and excommunicated in 1604. He is one of the real historical figures, on which the Doctor Faustus legend is based.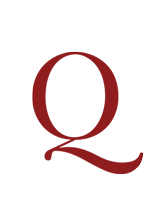 [VALERIANI MOLINARI, Luigi].
Del prezzo delle cose tutte mercatabili. Trattato legale-economico ove incidentemente si additano i veri principj della moneta …
Very rare first edition. 'Valeriani (1758–1828) was something of a polyhistor and much admired in his time and country. The little steam he reserved for economics was put to good use, however, in his theory of prices (Del prezzo delle cose tutte mercatabili, 1806), which could have taught Senior and Mill how to handle supply and demand functions' (Schumpeter, p. 511n).