SCHUBERT, Franz, composer.
A fine contemporary volume of ten works containing 18 Lieder including his most famous early songs 'Erlkönig' and 'Der Wanderer', and several first editions; setting poems by Goethe, Rückert, Schiller, Schlegel, etc.
Vienna, 1821-1833
Ten works, oblong folio, pp. 11, 11, 19, 14, 7, 19, 15, 3, 7, 19, engraved music, each work with its own engraved title-page; the first seven with the additional contemporary publisher's stamps 'Prag bei Marco Berra'; a few small stains, dusty in places, but very good copies bound together in contemporary half calf and marbled boards, rubbed, morocco labels; 'Die Rose' (Deutsch 745) includes a list of Schubert's works as published by Diabelli in Vienna up to Opus 87, on which the contents of the present volume have been ticked off.
£7500

Approximately:
US $9725
€8314
Added to your basket:
A fine contemporary volume of ten works containing 18 Lieder including his most famous early songs 'Erlkönig' and 'Der Wanderer', and several first editions; setting poems by Goethe, Rückert, Schiller, Schlegel, etc.
A rare collection of Schubert Lieder in a contemporary binding, apparently as retailed by the Czech music publisher Berra, including three first editions.

Erlkönig, Ballade von Goethe (Deutsch 328), probably Schubert's most famous Lied, chosen by him as his Opus 1, was the last of nearly 150 songs composed by him in 1815. Written at great speed and to an enthusiastic response, it was nevertheless revised several times before its eventual publication, by private subscription, in 1821. 'The response was overwhelming … The firm of Cappi & Diabelli was commissioned to engrave the works', and as a result Op. 1 - 8 were issued in 1821, each with carefully directed dedications on the title-pages. Erlkönig 'spread Schubert's fame far beyond the bounds of his native city. In his own lifetime, and for generations afterwards, it was considered his greatest song' (Grove). It is present here in an edition issued by Diabelli alone after Cappi's retirement in 1824, as is Opus 4, Der Wanderer von Schmidt v. Lübeck, Morgenlied von Werner, Wandrers-Nachtlied von Göthe (1821, Deutsch 493, 685, and 224). 'Der Wanderer' was one of Schubert's 'most popular songs during his lifetime and for many years afterwards,' becoming 'the delight of Viennese drawing-rooms some time before it was published … Der Wanderer is said to have brought in 27,000 florins within forty years to Diabelli' (Capell, Schubert's Songs).

The works in first edition are: Der Wanderer und den Mond. Das Zügenglöcklein. Im Freyen (Deutsch 870, 871 and 880, 1827, setting Seidl); Das Lied im Grünen von Reil. Wonne der Wehmuth von Göthe. Sprache der Liebe von Fr. v. Schlegel (Deutsch 917, 260 and 410, 1829); and Der Blumenbrief, von Al. Schreiber. Vergiss mein nicht, von F. von Schober (Deutsch 622 and 792, 1833). 'An Sylvia' (Deutsch 891, 1829) a setting of Shakespeare, is present in its second edition, printed as No. 295 of Diabelli's collection Philomele. Full details are available on request.
You may also be interested in...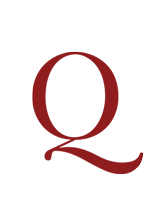 FLUDD, Robert.
Philosophia Moysaica. In qua sapientia & scientia creationis & creaturarum Sacra veréque Christiana (ut pote cujus basis sive Fundamentum est unicus ille Lapis Angularis Jesus Christus) ad amussim & enucleaté explicatur. [with:] Responsum ad Hoplocrisma-Spongum M. Fosteri Presbiteri, ab ipso, ad unguenti armarii validitatem delendam ordinatum ...
A very good copy in contemporary vellum of the first edition of Fludd's Moysaical Philosophy.
KING'S IMPORTANT ACCOUNT OF BACK'S 1833-1835 ARCTIC EXPEDITION KING, Richard.
Narrative of a Journey to the Shores of the Arctic Ocean, in 1833, 1834, and 1835; under the Command of Capt. Back.
First edition. The English naval officer and Arctic explorer Sir George Back (1795-1878) was a veteran of Sir John Franklin's first two Arctic expeditions, and this experience led to his appointment to command an expedition to search for Sir John Ross, whose party searching for the Northwest Passage had vanished in 1829. Ross had taken supplies for three years, so his survival remained a possibility when Back sailed for North America in early 1833, accompanied by the surgeon and naturalist Richard King (1810/1811-1876), who was Back's deputy. Their party, which departed Montreal in April 1833, explored Thlew-ee-Chow (the 'Great Fish River', later re-named 'Back River') and located its source, before overwintering at Fort Reliance; in the meanwhile, Ross, who, remarkably, had survived, sailed back to England in late 1833. Back was informed of Ross' return by letter in April 1834, and instructed to travel to the extreme north-eastern coast of the continent, where he surveyed and explored uncharted areas. Although King was eager to journey further (which would have probably enabled the party to confirm that Boothia was a peninsula), Back wished to turn back, and in the spring of 1835 Back made his way to England via Montreal and New York, and King took command of the expedition, concluding its affairs in North America before returning in Back's wake.