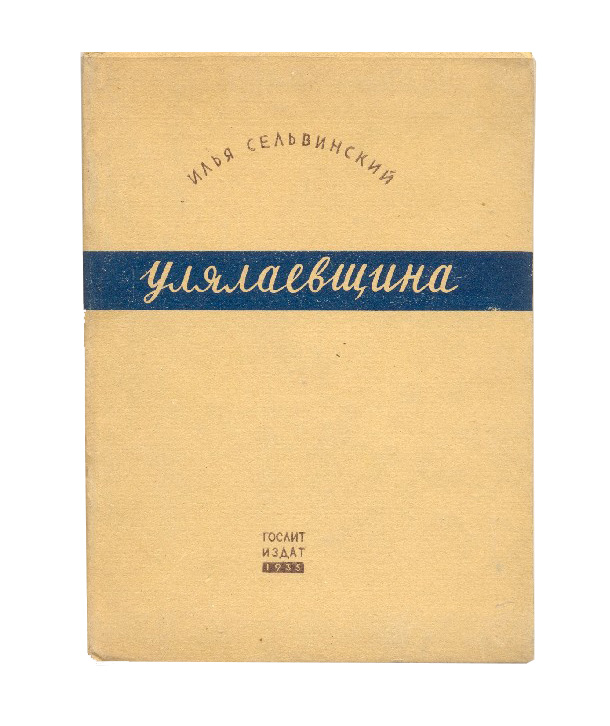 SEL'VINSKII, Il'ia Lvovich.
Ulialaevshchina: epopeia [The Ulialaev uprising: an epic].
Moscow, Gosizdat "Khudozhestvennaia literatura", 1935.
Sm. 8vo, pp. 128; a very good copy in the original printed paper boards designed by L. Litvak, bookseller's stamp to back paste-down.
£100

Approximately:
US $121
€115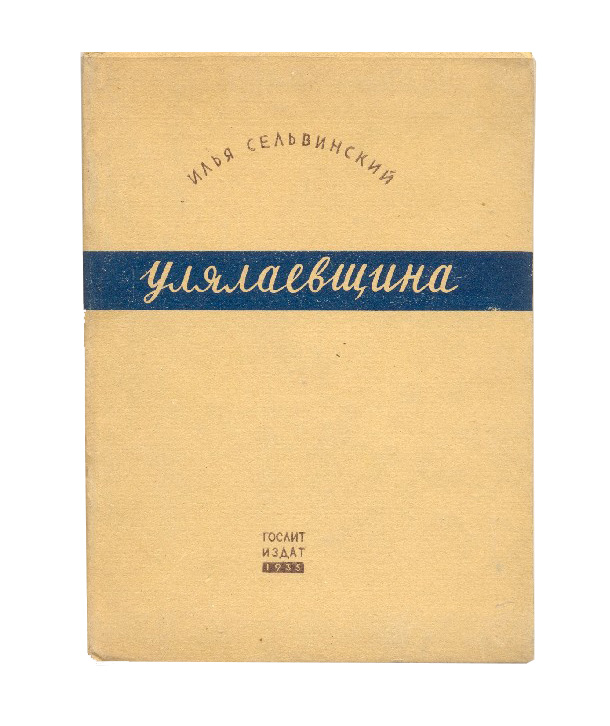 Added to your basket:
Ulialaevshchina: epopeia [The Ulialaev uprising: an epic].
Fourth edition (first, 1927) of Sel'vinskii's first and most successful verse epic. Ulialaevshchina describes the fortunes of a kulak, Ulialaev, 'who seized an estate from its pre-Revolutionary owner and was later defeated in an anarchist rebellion by the Red Army. Selvinsky's depictions are folkloric. The hero's wife, first taken from the landowner, is brutally murdered, her corpse dragged by a horse, and her head impaled on a spear by the Red commander. Ulialaev himself is shot and decapitated. In the 1950s this tale had to be rewritten, and its hero became Lenin' (Evelyn Bristol, A History of Russian Poetry, OUP, 1991, p. 255).

Hellyer 467; Russian Modernism 699; Tarasenkov p. 336.
You may also be interested in...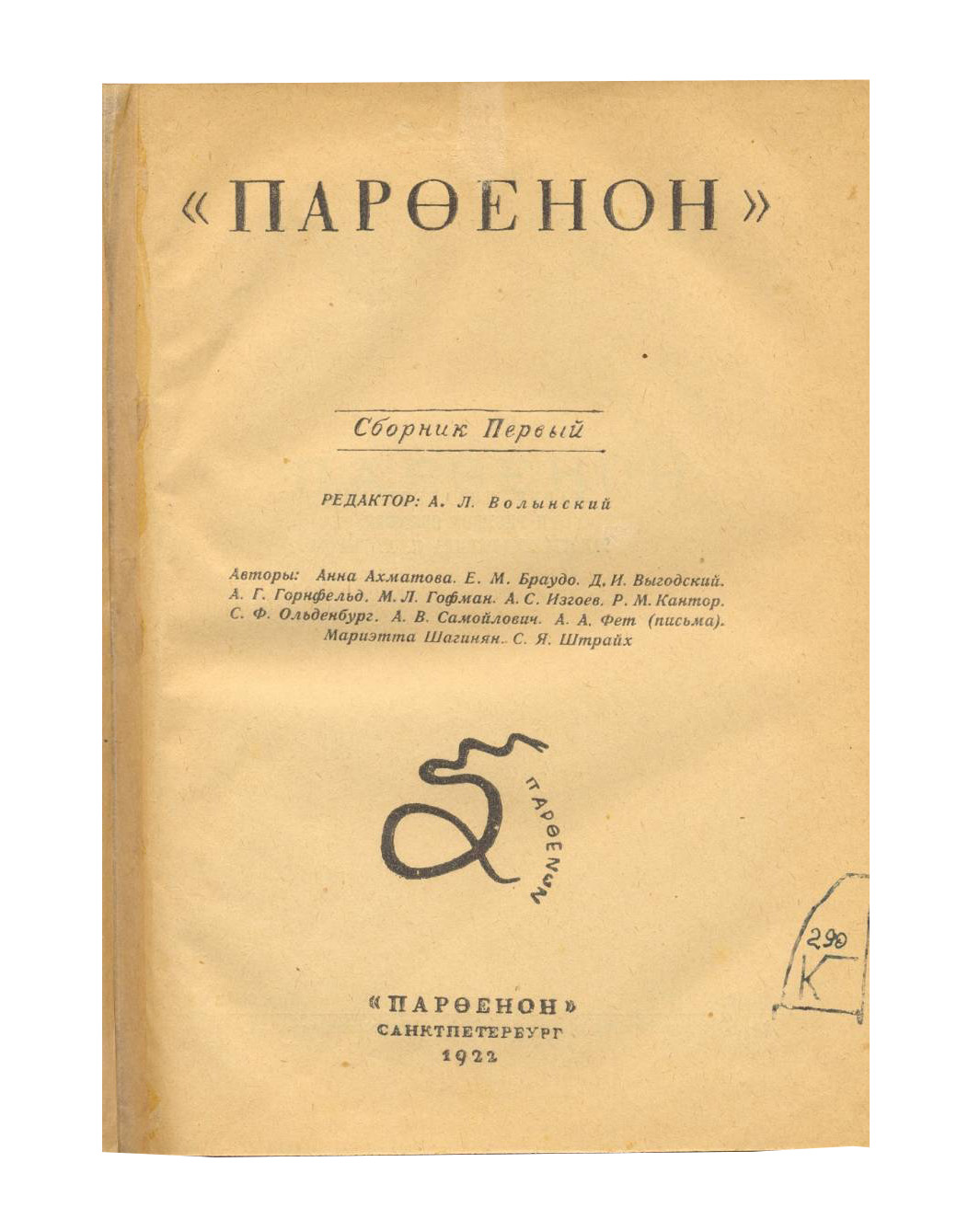 [VOLYNSKII, A., pseud. [i.e. Akim Lvovich Flekser.]
Parfenon. Sbornik Pervyi [Parthenon. First collection (All published)].
The first and only issue of a literary journal edited by A. Volynsky (1863–1926). It includes contributions from Akhmatova (the poem 'Kak mog ty' published in Anno Domini (1922)), Fet, Marietta Shaginian (an 8-page piece on her idol Goethe and Weimar), and others.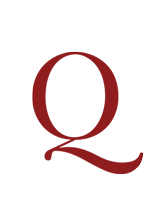 CHTETS-DEKLAMATOR.
Chtets-deklamator. Khudozhestvennyi sbornik stikhotvorenii razskazov i monologov dlia chteniia v divertismentakh, na dramaticheskikh kursakh, literaturnykh vecherakh i t. p. I. Declamatorium [in Roman type]: proza i stikhi. II. Satira i iumor. S portretami pisatelei i artistov Mosk. khudozh. i Imperatorskikh teatrov. Izdanie vtoroe. Tom vtoroi [The Reciter. An artistic collection of poetry, tales, and monologues for reading at entertainments, drama courses, literary evenings etc. I. Declamatorium: prose and verse. II. Satire and humour. With portraits of the writers and artists of the Moscow Art and Imperial Theatres. Second edition. Volume II].
Ivan and Fyodor Samonenko's hugely popular series . There were at least 12 editions before the Revolution, highlighting Russia's passion for performance at the time. The first volume, containing lyric poetry and humorous verse, had appeared in 1902. A second volume, in 1905, of which this is the second edition, expanded by over 150 pages, added prose. Further volumes came out in 1908 (verse and prose), 1909 (contemporary poetry, including from America and Europe), and 1916 (humour and satire).