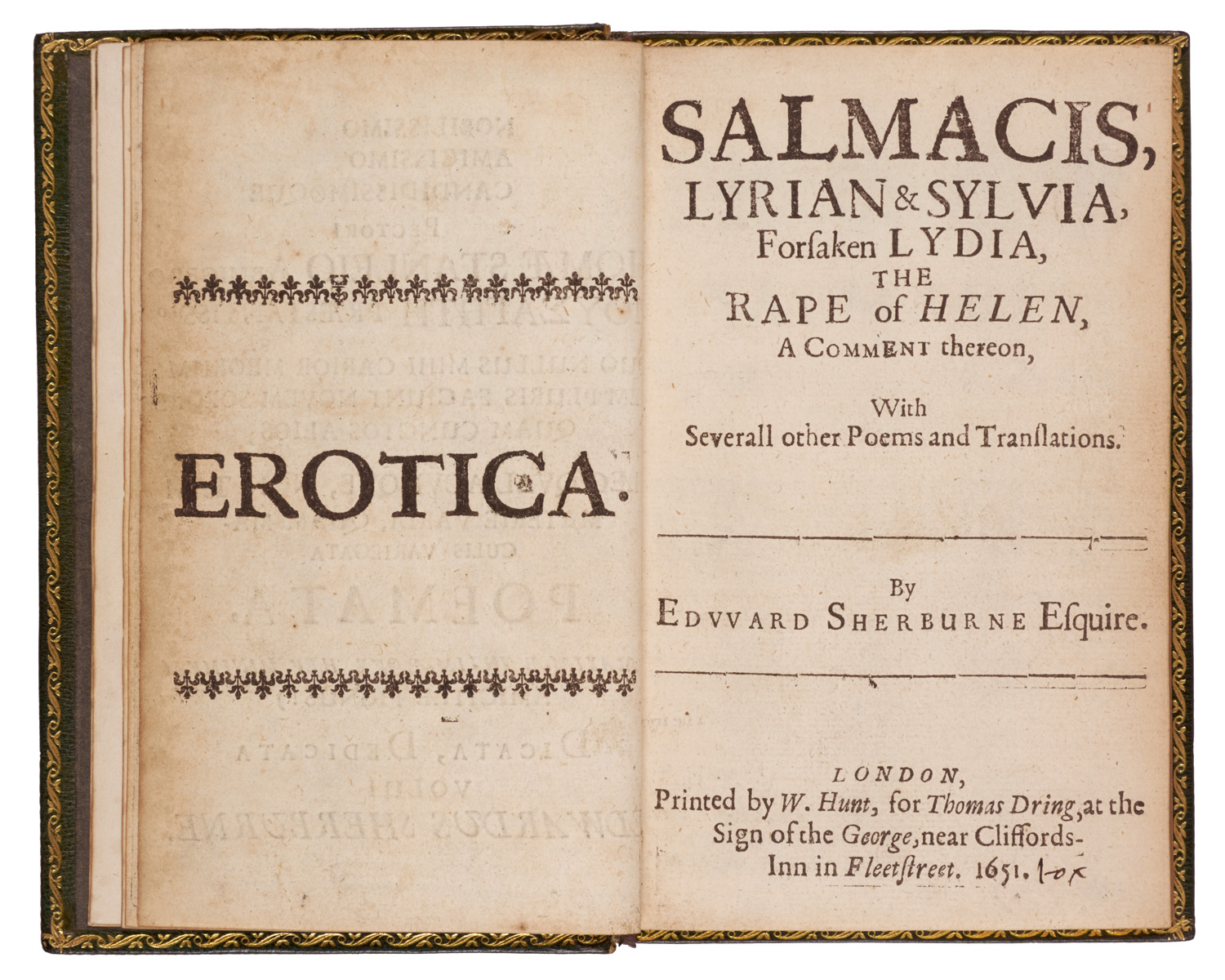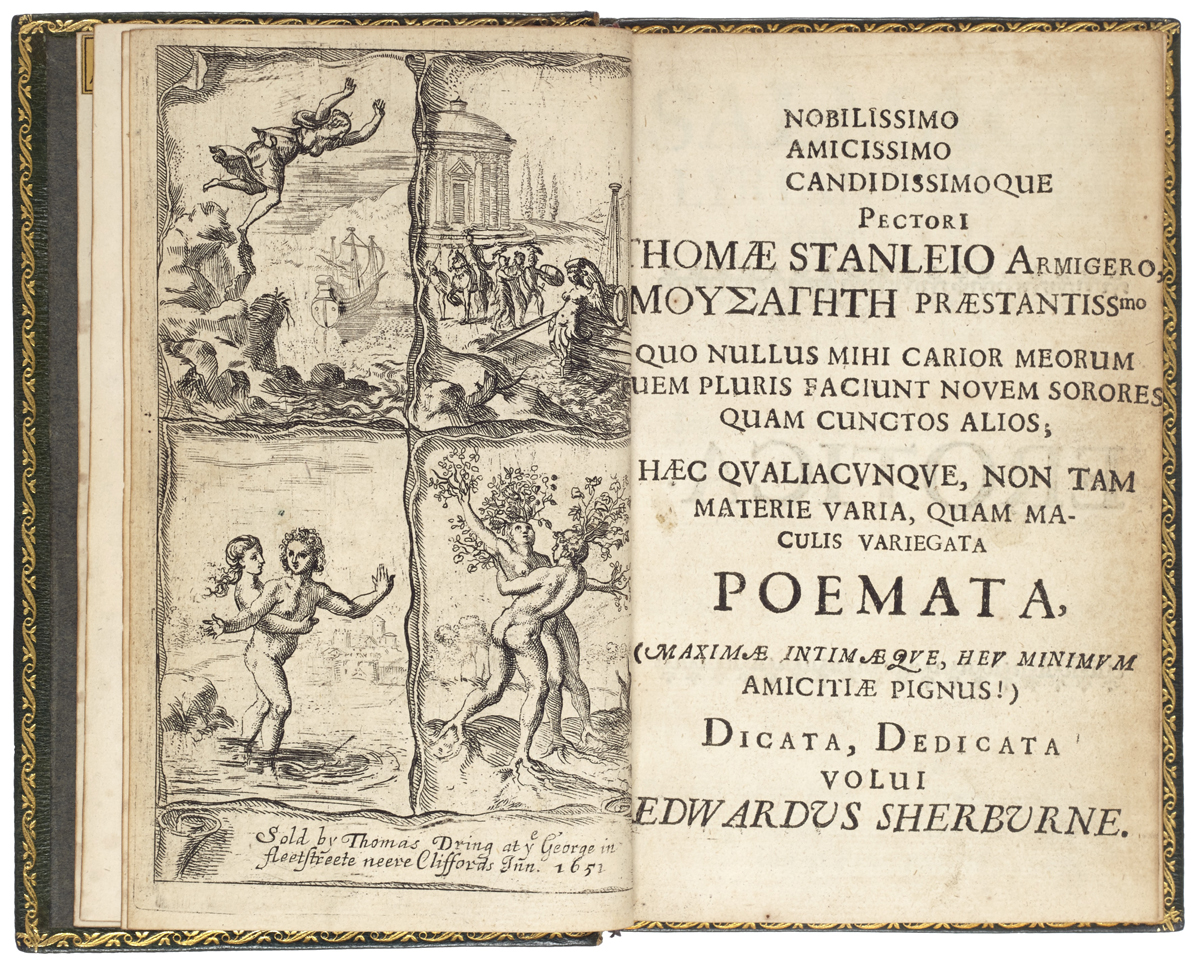 SHERBURNE, Sir Edward.

Salmacis, Lyrian & Sylvia, Forsaken Lydia, the Rape of Helen, a Comment thereon, with severall other Poems and Translations ...
London, Printed by W. Hunt, for Thomas Dring ... 1651.
8vo, pp. [4], 102, 95-169, [1], with a fine compartmented frontispiece followed by a Latin dedication to Thomas Stanley (misbound before the title-page); two page numerals and a headline just shaved at the top, the sidenote on K3 verso partially cropped, else a very fine copy in early nineteenth-century green straight-grain morocco, decorated in gilt and blind, gilt edges, by Welcher, with his ticket; from the library of John Mitford, with his neat notes on the endpapers; the Bradley Martin copy.
£4250

Approximately:
US $5338
€5003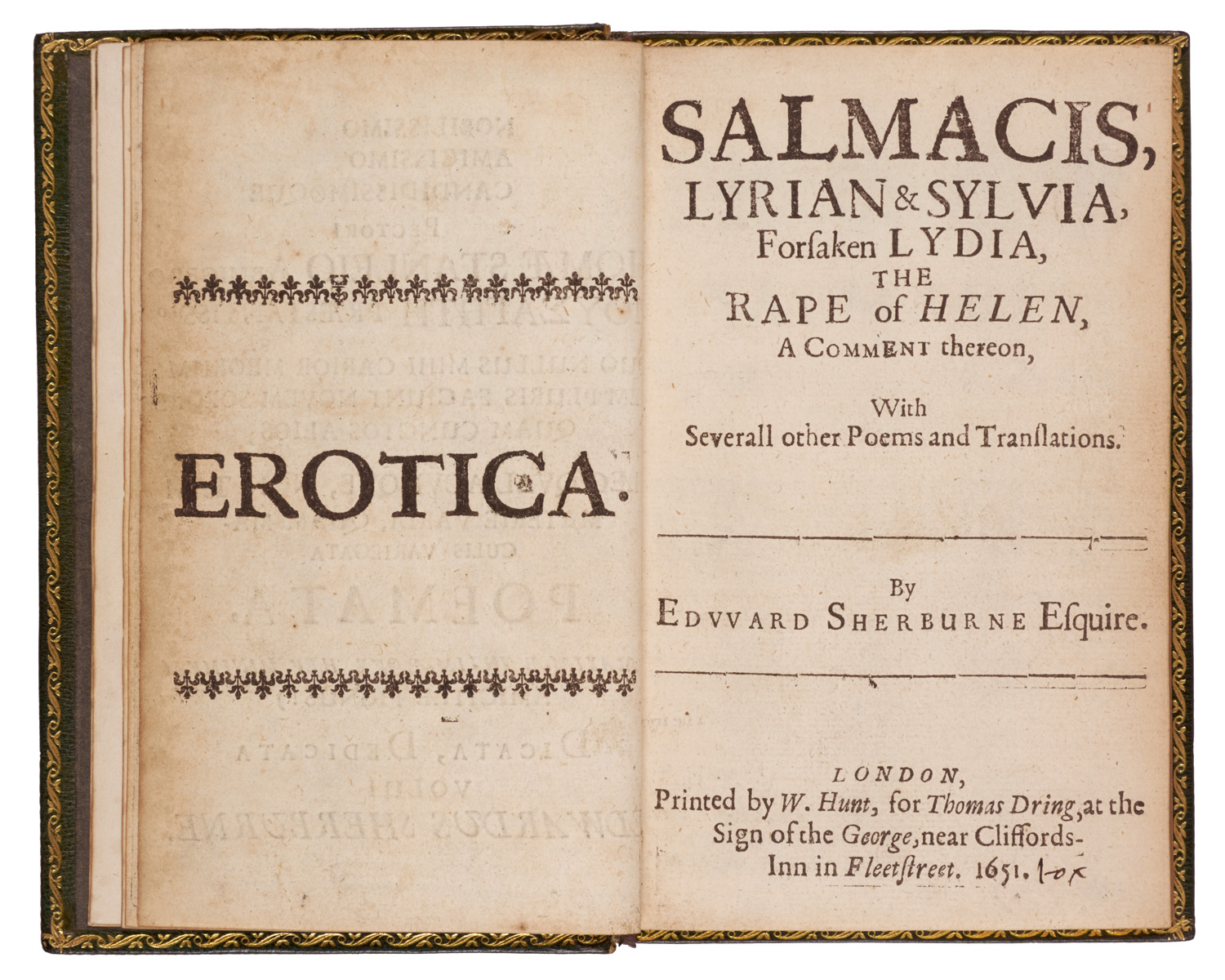 Added to your basket:
Salmacis, Lyrian & Sylvia, Forsaken Lydia, the Rape of Helen, a Comment thereon, with severall other Poems and Translations ...
First edition of a charming book of Caroline poetry, original and translated, in a most sympathetic and well-preserved collector's binding. This is the first issue; it was reissued in the same year under the title Poems and Translations, amorous, lusory, morall, divine, reflecting the divisional titles here: 'Erotica', 'Ludicra', 'Ethica', 'Sacra'.

Sir Edward Sherburne was a Catholic, and a member of the royalist literary circle of Sir Thomas Stanley, his cousin and the dedicatee of this volume. 'One of that considerable company of Englishmen who have combined the careers of arms and of scholarship' (Pforzheimer Catalogue), he was commissary-general of artillery at Edgehill, attended Charles I to Oxford, remained there until the town's surrender, and in 1648 was living in the Middle Temple, reduced to dependence on his kinsmen following the seizure of his estates, possessions, and library. After the Restoration he was able to return to his post as clerk of the ordnance at the Tower.

Like his cousin Stanley, Sherburne was at ease producing fluent English versions of classical and foreign poems, and inevitably it is only the relatively slim sections of original poetry — 'The Sunrise', 'Chloris Eyes and Breasts', 'Cælia Weeping', 'On the Innocents slain by Herod', and other lyrics secular and divine — that have earned him the enduring respect of critics.

Wing S 3223; Hayward 102.
You may also be interested in...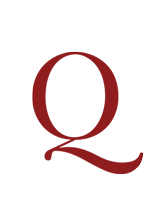 WORDSWORTH, William [and Samuel Taylor COLERIDGE].
Lyrical Ballads, with other Poems. In two volumes … second Edition. London: Printed for T. N. Longman and O. Rees …
Second, definitive, and first complete edition of Lyrical Ballads. To volume I (first published at Bristol in 1798, reissued in London in the same year) Wordsworth added his famous preface, the manifesto of the Romantic movement – calling for, among other things, a poetry of 'common life', adopting the 'language too of these [rustic] men ... (purified indeed from what appear to be its real defects, from all lasting and rational causes of dislike or disgust) because such men hourly communicate with the best objects from which the best part of language is originally derived'. Here too is the definition of poetry as 'the spontaneous overflow of powerful feelings' derived from 'emotion recollected in tranquillity'. Among the poems in volume I are 'Expostulation and Reply', 'We are Seven', 'Tintern Abbey', and the first version of Coleridge's 'Rime of the Ancient Mariner'. Volume II is entirely new and includes 'The Brothers', 'Lucy Gray', 'A slumber did my spirit seal', and 'Michael'.
BOUND FOR THE ARCHBISHOP OF LYONS [PONTIFICAL.]
Missae episcopales pro sacris ordinibus conferendis, secundum ritum sacrosanctae Romanae Ecclesiae …
A handsome Giunta pontifical with episcopal provenance, printed in red and black with extensive woodcut illustration and splendidly preserved in a striking and strictly contemporary painted and tooled binding for the archbishop of Lyons, Antoine d'Albon.