SHERIDAN, Richard Brinsley.
The Speech … in the House of Commons, (8th December 1802) on the Motion for the Army Establ shment (sic, the i has dropped out) for the ensuing Year.
London: Printed for John Stockdale … 1802
8vo., pp. 22, wanting the final advertisement leaf (of two), else a very good copy, disbound.
£75

Approximately:
US $102
€84
Added to your basket:
The Speech … in the House of Commons, (8th December 1802) on the Motion for the Army Establ shment (sic, the i has dropped out) for the ensuing Year.
First edition of Sheridan's impressive speech on the army estimates, in support of funding precautions against Buonaparte's aggression – 'the crisis in which we are placed … so big with tremendous importance, so pregnant with mighty difficulties, so full of apprehensions and dangers ….' 'I have heard instances, Sir, where mounting wooden guns upon a fort has produced the same security as if there had been real ones. But unluckily in this instance for us, by our constitutional form of proceeding, our whole force must be known: we cannot pass upon an enemy wooden guns, and an army at Brentford. If we vote no force, an enemy will know we have none ….'

This was one of the most important speeches of Sheridan's parliamentary career. Lord Limerick reported that his talents and patriotism were complimented by every side of the House, although his own party's leader, C. J. Fox, while acknowledging that he will doubtless 'be right in the end', still worried that the speech had given concern to his friends and satisfaction to his enemies.
You may also be interested in...
OCCITAN POETRY GODOLIN, Pierre.
Las obros de Pierre Goudelin, augmentados de forço péssos, é le dictiounari sus la lengo moundino. Ount es mes per aiustie sa bido, remarquos de l'antiquitat de la lengo de Toulouso, le trinfle del moundi, é soun oumbro.
Second edition (first 1647-8) of the collected works of the great Toulouse poet Pierre Godolin (1580 – 1649), an ardent exponent and highly inventive writer of the Occitan language. Included here is his masterpiece the 'Ramelet Moundi', comprising odes, stanzas in honour of Henry IV, sonnets, quatrains, carnivalesque prose, drinking songs, and Christmas carols. The Obros ends with a substantial dictionary – stretching to over 100 pages – of the Toulouse dialect, 'contenant principalement les mots les plus éloignés du François, avec leur explication'.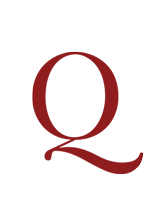 DUNOYER, Charles-Bathélemy.
L'industrie et la morale considérées dans leurs rapports avec la liberté.
First edition of this defence of the old economic liberalism against the new democracy by the French economist and politician Dunoyer (1786-1863). 'In anticipation of Spencer, Dunoyer here developed the idea that society was an organism, in which it fell to the lot of a congeries of institutions and individuals to perform specific functions. The function of government was the preservation of order, and to this role ... he ... assigned vital importance. To justify the work of government officials as well of those supporters of the bourgeois monarchy who were drawn from the professional classes, Dunoyer extended the classical concept of product to include the 'immaterial' product or service; in this he followed J. B. Say, Germain Garnier and Destutt de Tracy' (Encyclopaedia of the Social Sciences). Dunoyer defined liberty as the power to make free and intelligent use of faculties. This work was later revised and enlarged under a new title, De la liberté du travail (Paris, 1845).