SHERIDAN, Richard Brinsley.
The Speech … in the House of Commons, (8th December 1802) on the Motion for the Army Establ shment (sic, the i has dropped out) for the ensuing Year.
London: Printed for John Stockdale … 1802
8vo., pp. 22, wanting the final advertisement leaf (of two), else a very good copy, disbound.
£75

Approximately:
US $98
€89
Added to your basket:
The Speech … in the House of Commons, (8th December 1802) on the Motion for the Army Establ shment (sic, the i has dropped out) for the ensuing Year.
First edition of Sheridan's impressive speech on the army estimates, in support of funding precautions against Buonaparte's aggression – 'the crisis in which we are placed … so big with tremendous importance, so pregnant with mighty difficulties, so full of apprehensions and dangers ….' 'I have heard instances, Sir, where mounting wooden guns upon a fort has produced the same security as if there had been real ones. But unluckily in this instance for us, by our constitutional form of proceeding, our whole force must be known: we cannot pass upon an enemy wooden guns, and an army at Brentford. If we vote no force, an enemy will know we have none ….'

This was one of the most important speeches of Sheridan's parliamentary career. Lord Limerick reported that his talents and patriotism were complimented by every side of the House, although his own party's leader, C. J. Fox, while acknowledging that he will doubtless 'be right in the end', still worried that the speech had given concern to his friends and satisfaction to his enemies.
You may also be interested in...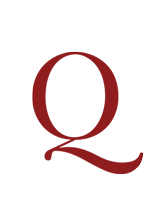 COLERIDGE, S[amuel] T[aylor].
The Statesman's Manual; or the Bible the best guide to political Skill and Foresight: a Lay Sermon, addressed to the higher Class of Society, with an Appendix, containing Comments and Essays connected with the Study of the inspired Writings …
First edition of the first of Coleridge's 'Lay Sermons', written in Highgate at the house of James Gillman, to whom Coleridge had come as an in-patient for his opium addiction.
THE FIRST EJECTED SCANDALOUS PRIEST PETITION AND ARTICLES (The)
or severall Charge exhibited in Parliament against Edward Finch Vicar of Christs Church in London, and Brother to Sir John Finch, late Lord Keeper, now a Fugitive for Fear of this present Parliament, 1641 …
First edition. The royalist divine Edward Finch became vicar of Christ Church, Newgate, in 1630. Ten years later a number of his parishioners petitioned the Long Parliament for his removal because of popish practices, preaching in a surplice, placing the communion table altar-wise, and hindering the delivery of sermons on the anniversary of the Gunpowder Plot. He persistently neglected his duties, exacted 'unjust and excessive Fees for Burials', frequented taverns and alehouses, and kept company with lewd women. Called to give the Sacrament to a dying parishioner he was so drunk that 'he was not able to pronounce the Lords Prayer'.