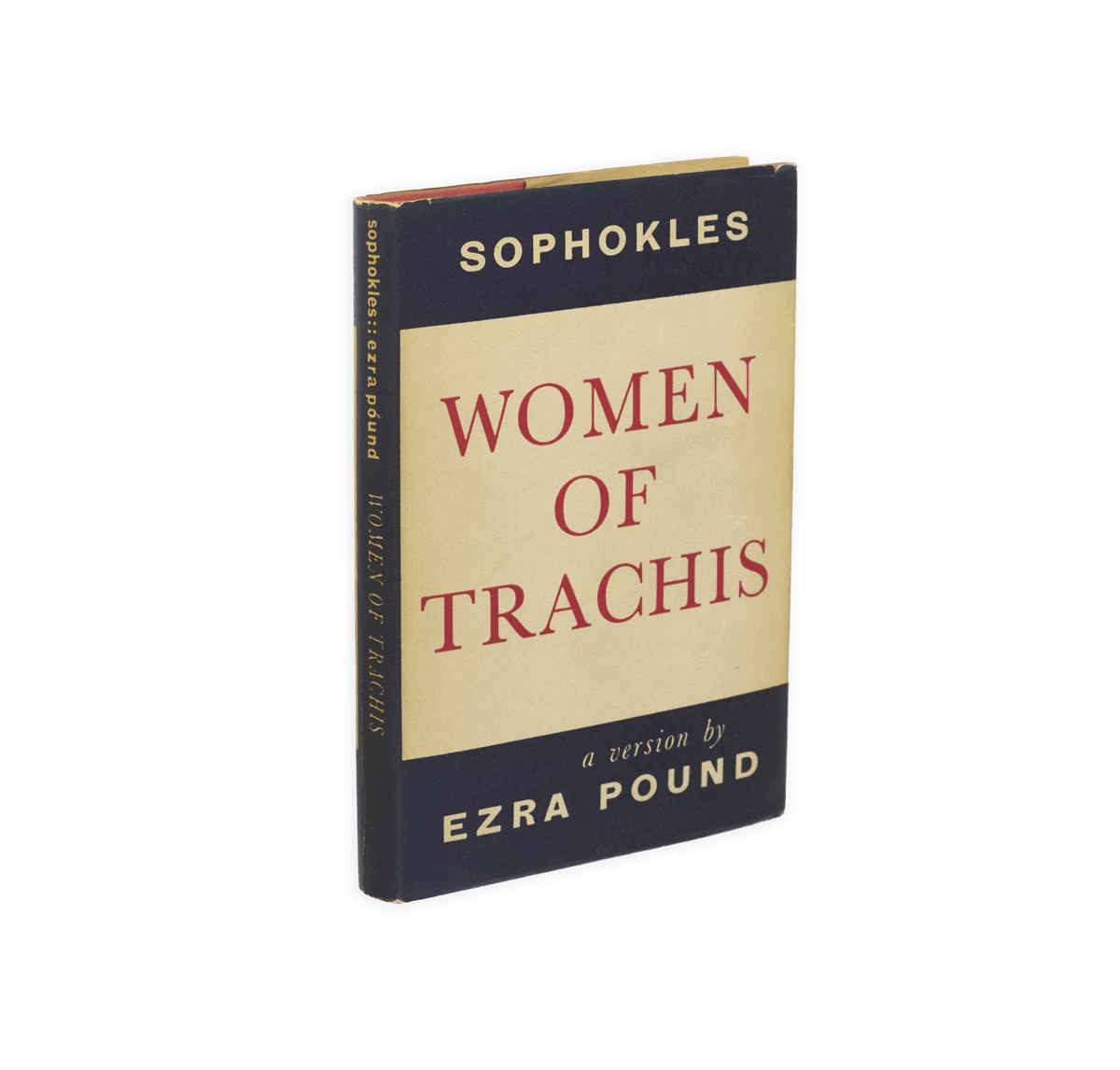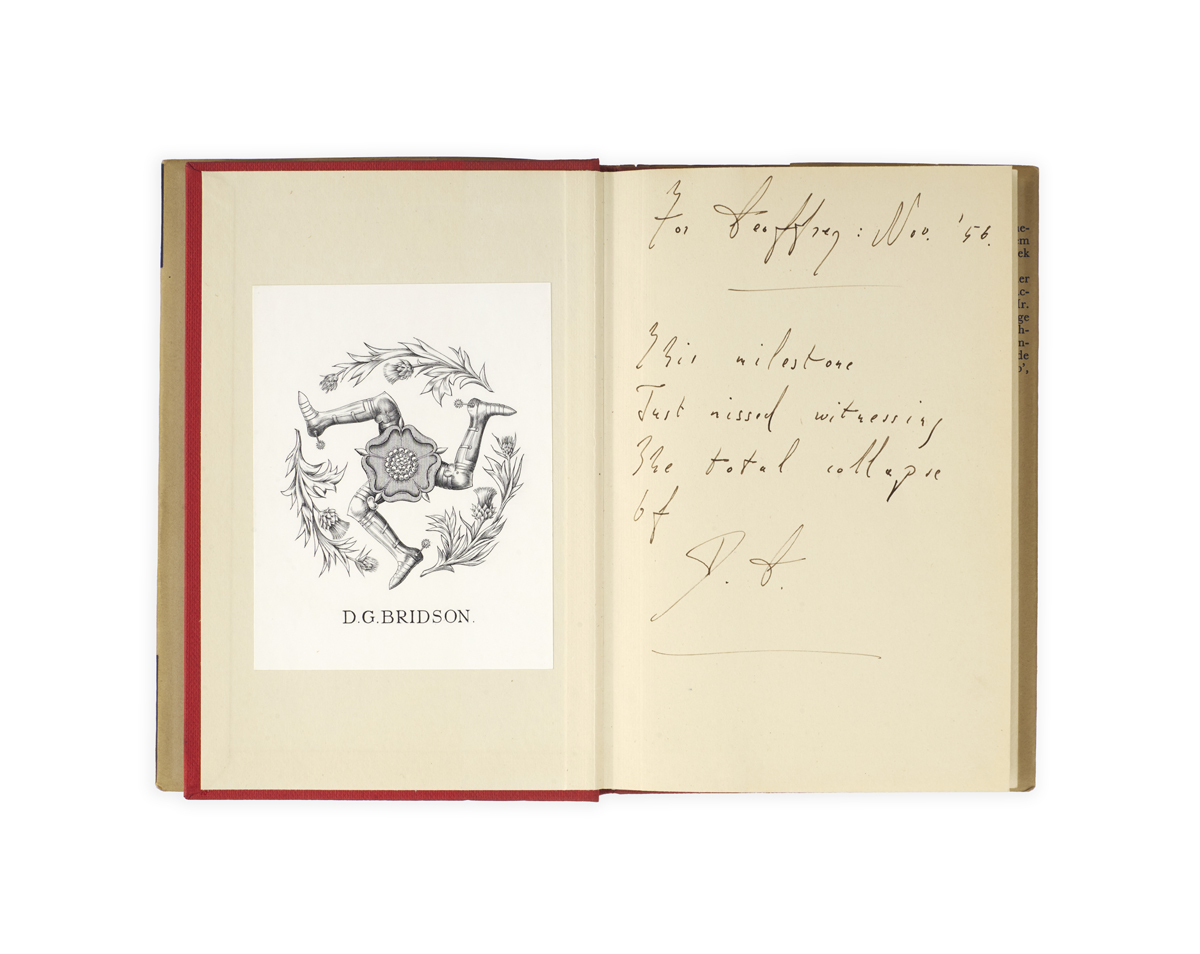 Inscribed by the lead Actor and Editor to the Producer
SOPHOCLES. POUND, Ezra, translator.
Women of Trachis. A Version by Ezra Pound.
London, Neville Spearman, [1956].
8vo, pp. xxiii, [1], 66, with a frontispiece; tipped-on slip with publisher's details on p. iv; a fine copy in the publisher's red cloth, grey dust-jacket (toned), printed in red and dark blue; bookplate of the BBC radio producer D. G. Bridson.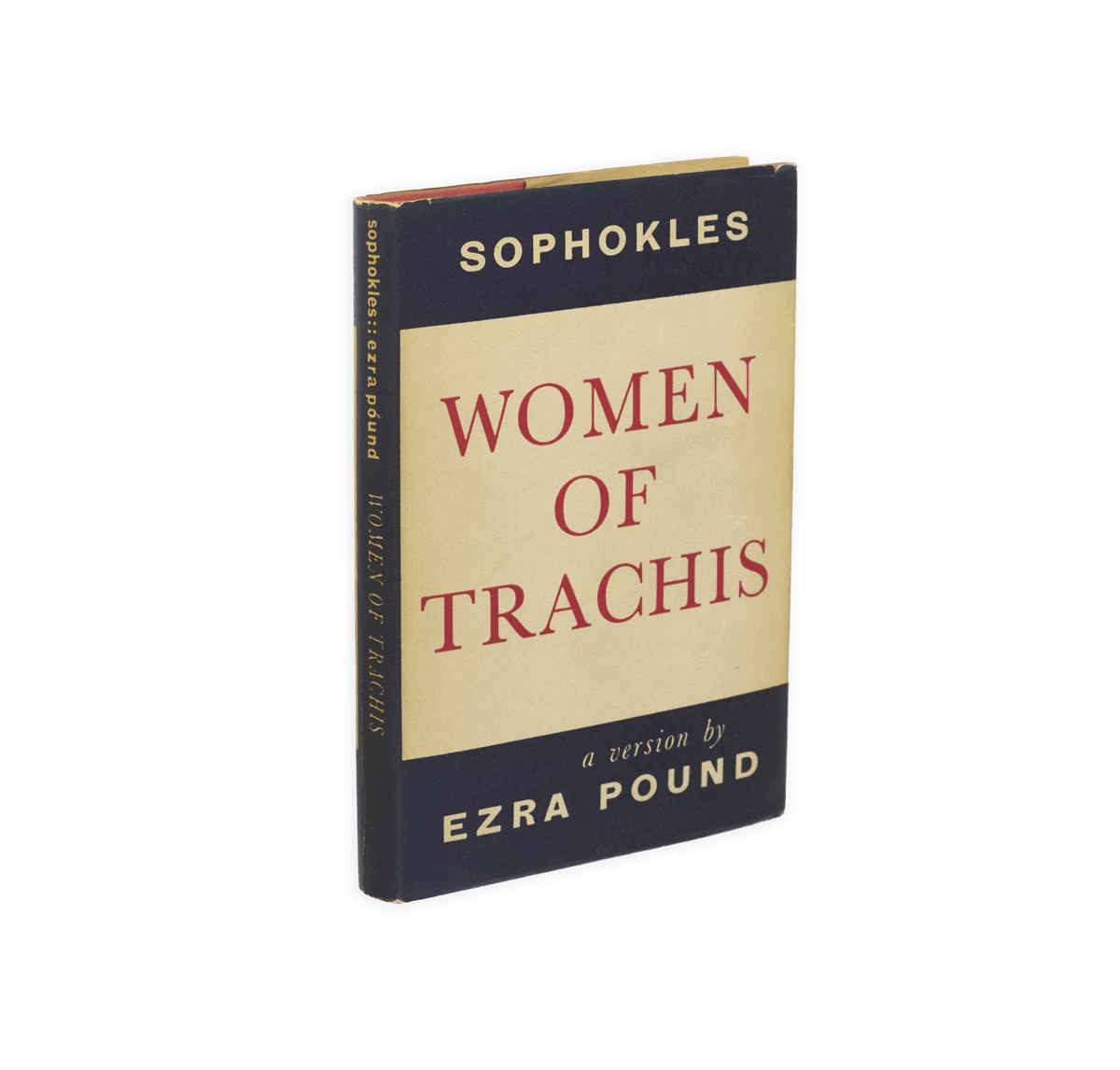 Added to your basket:
Women of Trachis. A Version by Ezra Pound.
First edition, inscribed by the editor Denis Goacher 'For Geoffrey [Bridson]: Nov. '56 / This milestone / Just missed witnessing / The total collapse of / D. G.' – Bridson had co-produced the play for BBC radio in April 1954.

The actor Denis Goacher, who had become Pound's secretary in 1956, had played Hyllos in the radio production – 'I am so glad to have got Goacher for it' wrote Pound in anticipation. Goacher afterwards arranged for the play's publication, providing a foreword (pp. vii-xi) describing Pound during his confinement at St Elizabeth's hospital, and an Editorial Declaration at the end, both attempting to redeem Pound from charges of fascist sympathies.

Pound and D. G. Bridson first crossed paths in the 1930s when Pound included a poem by Bridson in his Active Anthology (1933) – they corresponded at that time but they did not meet until 1951 when Bridson, now a force to reckoned with in BBC radio, came to Washington DC to visit Pound in his detention in St Elizabeth's. 'To me, Pound … was the greatest living poet', Bridson later wrote in Prospero and Ariel. Bridson visited Pound again in 1956 to make some recordings, including 'Four Steps', Pound's famous justification for his support of Mussolini; and then shot a television profile on Pound in Rapallo in 1959. They continued to meet and talk until 1963 as Pound lapsed slowly in silence.

Gallup A72a.
You may also be interested in...