STRAPAROLA, Giovanfrancesco.
Le Piacevoli Notti di messer Giovanfrancesco Straparola da Caravaggio.
Venice, Domenico Giglio, 1558.
2 vols., 8vo., ff. 170, 159, woodcut device on titles, woodcut initials, italic letter; some light spotting to title of vol. 1; but a good copy in English 19th-century panelled calf, the art collector Edward Cheney's copy (sale 1886), with his monogram on sides and his armorial bookplate.


£3250

Approximately:
US $4264
€3635
An early edition of both volumes of Straparola's Facetious Nights.

"The copyright that Straparola held, and that would remain valid until 8 March 1560, protected his financial rights to a book that proved to be a valuable commodity. Its transfer would have been marked by public record, and somewhere documents may still exist that record the passing of copyright from Straparola, who died before it expired, to Comin da Trino, and in 1558 to Domenico Giglio" – Ruth B. Bottigheimer, Fairy Godfather, Straparola, Venice, and the Fairy Tale Tradition, Philadelphia, 2002, p. 120.
You may also be interested in...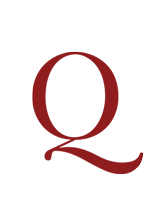 AUSTEN, Jane.
Mansfield Park: a Novel. In three Volumes … Second Edition.
Second edition, revised. This is the only one of Jane Austen's novels with textual revisions of any significance. She 'seems in general to have prepared the text for the first editions of her novels with the greatest care, so that they contain few misprints, and the alterations made in the later editions consist usually only of unimportant details' (Keynes, TLS, 30 August 1923). In Mansfield Park, however, there are a number of more substantial revisions of the nautical terminology, probably on advice from one of the sailor brothers, Francis or Charles.
[SAMBLANX]. [BAUDELAIRE]. POE, Edgar.
Vingt Histoires Extraordinaires. Illustrées par quarante et une eaux-fortes originales de Lobel-Riche.
First edition of Baudelaire's celebrated translation to appear with these striking illustrations by Alméry Lobel-Riche, his close friend who was to illustrate the whole Baudelaire canon during the 1920s and early 1930s. Lobel-Riche described Baudelaire as "le premier, le plus grand poète de la femme moderne. Beaucoup le chanteront après lui, mais il est resté le Maître et le Modèle". Number 103 of 197 copies.