STRAPAROLA, Giovanfrancesco.
Le Piacevoli Notti di messer Giovanfrancesco Straparola da Caravaggio.
Venice, Domenico Giglio, 1558.
2 vols., 8vo., ff. 170, 159, woodcut device on titles, woodcut initials, italic letter; some light spotting to title of vol. 1; but a good copy in English 19th-century panelled calf, the art collector Edward Cheney's copy (sale 1886), with his monogram on sides and his armorial bookplate.


£3250

Approximately:
US $4548
€3686
An early edition of both volumes of Straparola's Facetious Nights.

"The copyright that Straparola held, and that would remain valid until 8 March 1560, protected his financial rights to a book that proved to be a valuable commodity. Its transfer would have been marked by public record, and somewhere documents may still exist that record the passing of copyright from Straparola, who died before it expired, to Comin da Trino, and in 1558 to Domenico Giglio" – Ruth B. Bottigheimer, Fairy Godfather, Straparola, Venice, and the Fairy Tale Tradition, Philadelphia, 2002, p. 120.
You may also be interested in...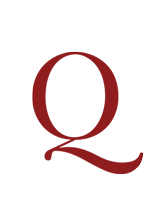 'THE MASTERPIECE BY WHICH HER NAME WILL LIVE' [EDGEWORTH, Maria].
Castle Rackrent, an Hibernian Tale. Taken from Facts, and from the Manners of the Irish Squires, before the year 1782.
First edition of Edgeworth's first and most important novel, a rattling narrative of three generations of an Irish estate, variously thought of as the first historical novel, the first Anglo-Irish novel and the first novel with a unreliable narrator, the old family servant Thady Quirk. The Rackrents are the author's invention (though they draw on past generations of Edgeworths) but Quirk is based on an old family retainer whom she met when she first came to Ireland. She 'was so struck with his character and his dialect that ... she wrote out the story as it might have come from his mouth, so fast that she felt he stood by and dictated to her' (Slade).
THE MOST DISTINGUISHED MINERVA PRESS NOVELIST [BAGE, Robert].
Hermsprong; or, Man as he is not. A Novel … By the Author of Man as he is.
First edition of Bage's last and finest novel.