[TAHITI.]
Album of 21 silver gelatin prints relating to the construction of a new airport in Pape'ete.
1960.
21 photographs, bound with string at left edge (one loose); some wear to edges, bowed, else in good condition; presentation inscription to verso of first image (of traditional patterned cloth): 'G. Pameau et ses camarades de Polynesie vous presentent leurs meilleurs vœux de fin d'année. Ils ont choisi pour vous ces quelques images … 1960'.
£875

Approximately:
US $1176
€968
Added to your basket:
Album of 21 silver gelatin prints relating to the construction of a new airport in Pape'ete.
Fa'a'a Airport, just outside Papa'ete on Tahiti is the only international airport in French Polynesia, built on reclaimed land on the coral reef off-shore. Its construction in 1958-60 was directly connected with the French government's nuclear weapons testing programme in the region, but gave a massive boost to tourism in the region.

The present album, presumably presented to and by someone connected with the construction, includes an architect's plan of the site, eight aerial views before, during and after construction, three images of the works from ground level, and five of the welcoming ceremony after the arrival of the first plane to land at the new airport, in May 1960. The airport officially opened a year later, on 1 May 1961.
You may also be interested in...
PRE-WAR SINGAPORE [DICKSON, George.
Singapore flight.
Apparently the first and only edition of a fascinating personal diary of an 18,000-mile flight from Southampton to Singapore made in 1938 (pp. 1–36). It includes accounts of stop-overs in Athens, Basra, various parts of the Indian subcontinent, Malaya, Java, Batavia (Jakarta), Bandoeng (Bandung), Alexandria and Rome. The final destination strikes Dickson as 'a lovely heavily wooded island with everything extremely clean' (p. 24). On sightseeing in the Sultanate of Johor, he comments: 'the visit was admirable and the monkeys around the place were as tame as I, but a hundred times smaller and slimmer and, I guess cooler' (p. 26). There is also a description of the 1938 Empire Exhibition in Glasgow, which attracted twelve million visitors (pp. 37–44), and of a 1939 trip to New York, with photographs of the Rockefeller Centre (pp. 55–59). Dickson incorporates a poem entitled 'The Night Ashore' (pp. 45–54). In poignant contrast to the glamour of air travel, the journal gives an insight into a world which, on the brink of war, was still feeling the effects of the 1929 crash: while in New York, Dickson 'went walking in some of the poorer streets, where 15 cents. is a lot of money. Unemployed men and women walked around sadly, hopelessly, it seemed, in droves . . . America has her own troubles. If there is a war, when will she enter it? . . . Chamberlain must declare war this time' (p. 58). There volume has no title page, seemingly as issued; and author and title are taken from the cover, which is illustrated with an evocative sketch of a sea plane.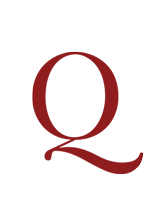 SCARBOROUGH, William,
translator. 話叢語諺. A collection of Chinese proverbs.

First edition of a collection of 2720 Chinese proverbs, translated and arranged by Rev. William Scarborough (1841 – 1894), a Wesleyan missionary in China since 1865.