[TAHITI.]
Album of 21 silver gelatin prints relating to the construction of a new airport in Pape'ete.
1960.
21 photographs, bound with string at left edge (one loose); some wear to edges, bowed, else in good condition; presentation inscription to verso of first image (of traditional patterned cloth): 'G. Pameau et ses camarades de Polynesie vous presentent leurs meilleurs vœux de fin d'année. Ils ont choisi pour vous ces quelques images … 1960'.
£875

Approximately:
US $1101
€976
Added to your basket:
Album of 21 silver gelatin prints relating to the construction of a new airport in Pape'ete.
Fa'a'a Airport, just outside Papa'ete on Tahiti is the only international airport in French Polynesia, built on reclaimed land on the coral reef off-shore. Its construction in 1958-60 was directly connected with the French government's nuclear weapons testing programme in the region, but gave a massive boost to tourism in the region.

The present album, presumably presented to and by someone connected with the construction, includes an architect's plan of the site, eight aerial views before, during and after construction, three images of the works from ground level, and five of the welcoming ceremony after the arrival of the first plane to land at the new airport, in May 1960. The airport officially opened a year later, on 1 May 1961.
You may also be interested in...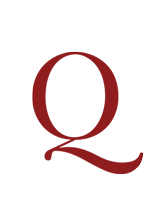 LEEMANS, C.
Bôrô-boedoer op het eiland Java.
The first edition of the text volume only of this monumental work on the Javanese temple of Borobudur, the largest Buddhist temple in the world.
A BRIGHT COPY OF GRIFFIS' ACCOUNT OF KOREA IN THE ORIGINAL CLOTH GRIFFIS, William Elliot.
Corea the Hermit Nation.
First British edition. The American orientalist, minister and writer Griffis (1843-1928) was educated at Rutgers University and travelled to Japan in 1870, in the early years of the Meiji period, when Japan was beginning to engage with the West. After four years teaching in Japan, Griffis returned to the United States and studied at New Brunswick Theological Seminary in order to become a minister. He then embarked on a fifty-year career of lecturing, writing and teaching, becoming one of the greatest American experts on Japan, the author of many books on the country and its culture and history, and the leading interpreter of America to Japan. From his earliest days in Japan, while living at Fukui in 1871, Griffis had come into contact with Koreans and Korean culture, and, whilst usually a strong supporter of Japan, he was an advocate of Korea's policies and positions in its political disputes with Japan.