[TAHITI.]
Album of 21 silver gelatin prints relating to the construction of a new airport in Pape'ete.
1960.
21 photographs, bound with string at left edge (one loose); some wear to edges, bowed, else in good condition; presentation inscription to verso of first image (of traditional patterned cloth): 'G. Pameau et ses camarades de Polynesie vous presentent leurs meilleurs vœux de fin d'année. Ils ont choisi pour vous ces quelques images … 1960'.
£875

Approximately:
US $1143
€1029
Added to your basket:
Album of 21 silver gelatin prints relating to the construction of a new airport in Pape'ete.
Fa'a'a Airport, just outside Papa'ete on Tahiti is the only international airport in French Polynesia, built on reclaimed land on the coral reef off-shore. Its construction in 1958-60 was directly connected with the French government's nuclear weapons testing programme in the region, but gave a massive boost to tourism in the region.

The present album, presumably presented to and by someone connected with the construction, includes an architect's plan of the site, eight aerial views before, during and after construction, three images of the works from ground level, and five of the welcoming ceremony after the arrival of the first plane to land at the new airport, in May 1960. The airport officially opened a year later, on 1 May 1961.
You may also be interested in...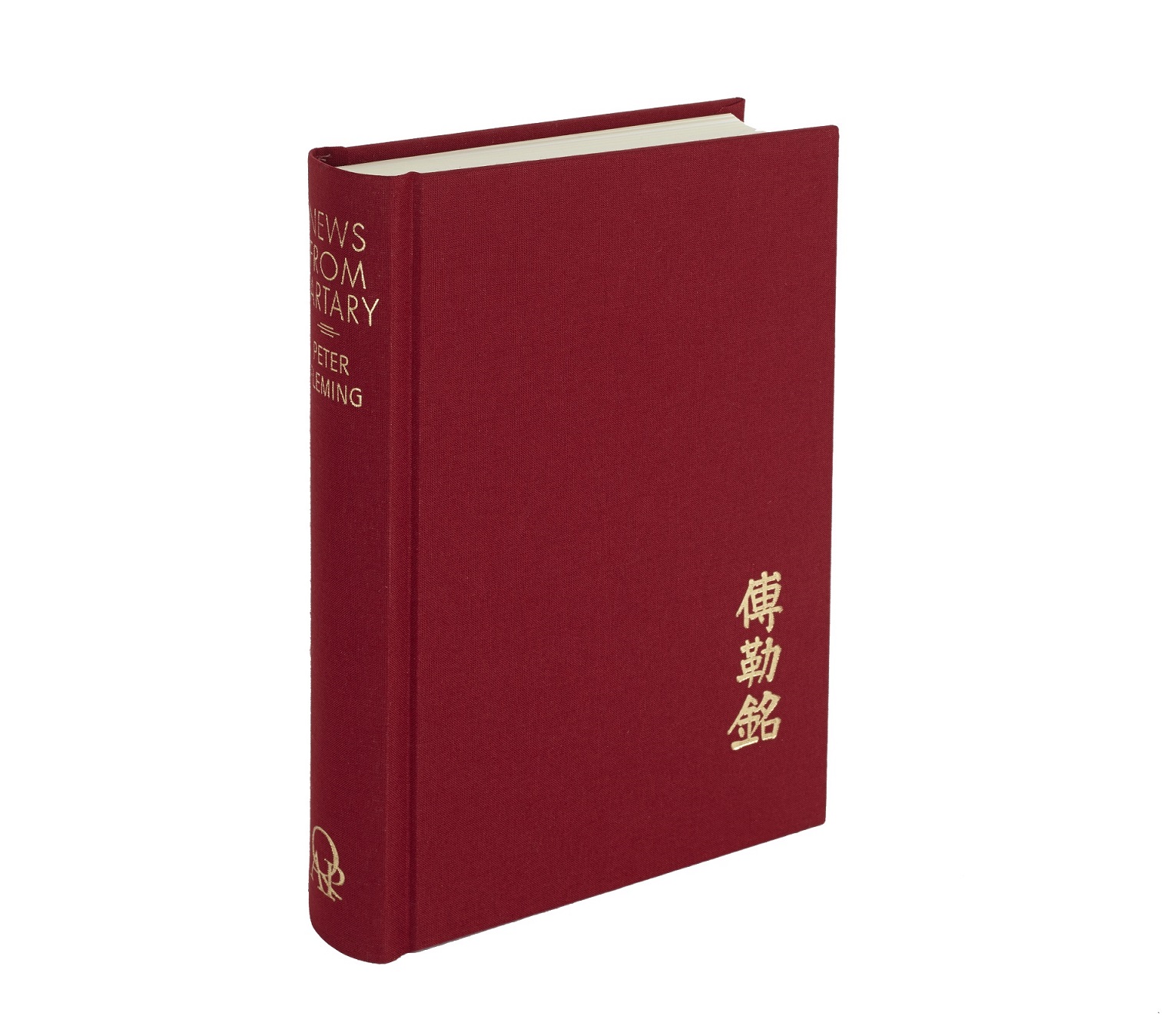 FLEMING'S CLASSIC ACCOUNT OF HIS 3,500-MILE JOURNEY FROM BEIJING TO SRINAGAR, LIMITED TO 150 COPIES FLEMING, Peter.
News from Tartary: A Journey from Peking to Kashmir.
First edition thus, no. 120 of 150 copies. Fleming had first travelled to China in 1931 and returned in 1933 as the Special Correspondent of The Times, to cover the war between the nationalists and the communists; 'After reaching Mukden (Shenyang) in Manchuria and taking part in a sortie against local bandits, he travelled south, achieving an interview with Chaing Kai-shek, the commander-in-chief of the nationalist forces, entering communist-held territory, and finally returning home via Japan and the United States' (ODNB). In autumn 1934, 'Fleming once again set off for the Far East with a far-ranging commission from The Times. After a brief shooting trip with friends in the Caucasus he travelled on to Harbin in Manchuria, where by chance he met the Swiss traveller Ella (Kini) Maillart. It transpired that they both wanted to walk and ride from China to India, and though they both preferred to travel alone, they agreed to join forces. This epic journey of some 3500 miles on foot or ponies, through the remote province of Sinkiang (Xinjiang), with many dangers, hardships, and hold-ups, took them seven months, from February to September 1935. This, the most arduous of Fleming's long journeys, he chronicled in fourteen long articles in The Times and later in his book News from Tartary' (loc. cit.). This new edition -- limited to 150 copies -- was published by the Queen Anne Press (of which Peter Fleming's brother Ian Fleming was once Managing Director and is now managed by his daughter Kate Grimond and his nephew Fergus Fleming) and was edited by Kate Grimond who wrote a new introduction for it (pp. [5]-[6]). The frontispiece portrait of Fleming and Maillart was not included in the first edition, and the photographs have been reproduced anew from the original negatives.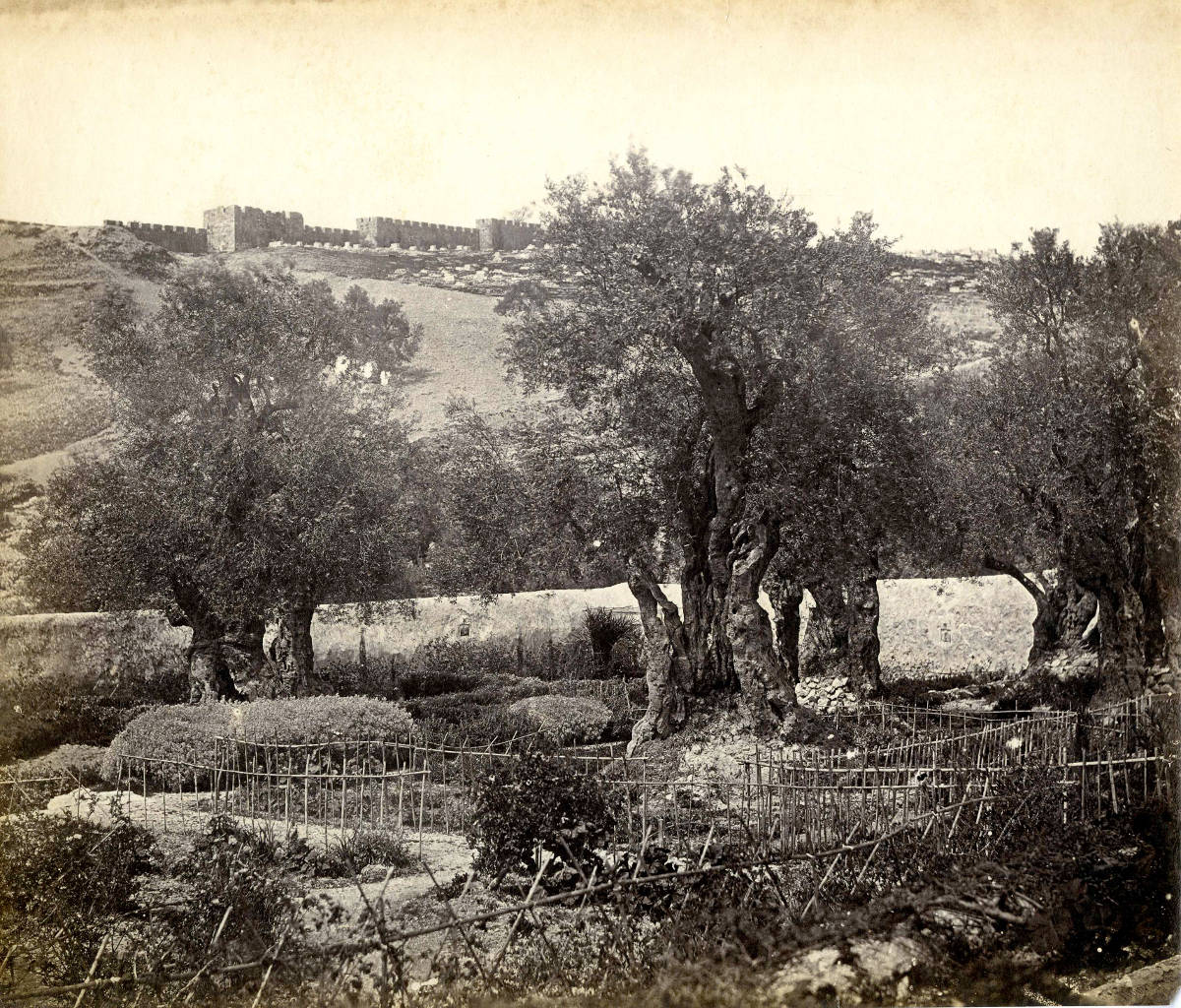 ROBERTSON, James, & Felice BEATO.
Garden of Gethsemane.