[TAHITI.]
Album of 21 silver gelatin prints relating to the construction of a new airport in Pape'ete.
1960.
21 photographs, bound with string at left edge (one loose); some wear to edges, bowed, else in good condition; presentation inscription to verso of first image (of traditional patterned cloth): 'G. Pameau et ses camarades de Polynesie vous presentent leurs meilleurs vœux de fin d'année. Ils ont choisi pour vous ces quelques images … 1960'.
£875

Approximately:
US $1073
€1016
Added to your basket:
Album of 21 silver gelatin prints relating to the construction of a new airport in Pape'ete.
Fa'a'a Airport, just outside Papa'ete on Tahiti is the only international airport in French Polynesia, built on reclaimed land on the coral reef off-shore. Its construction in 1958-60 was directly connected with the French government's nuclear weapons testing programme in the region, but gave a massive boost to tourism in the region.

The present album, presumably presented to and by someone connected with the construction, includes an architect's plan of the site, eight aerial views before, during and after construction, three images of the works from ground level, and five of the welcoming ceremony after the arrival of the first plane to land at the new airport, in May 1960. The airport officially opened a year later, on 1 May 1961.
You may also be interested in...
ILLUSTRATED BY THE AGENCY OF THE DAGUERREOTYPE IRVING, Washington, and Felix DARLEY (illustrator).
Rip van Winkle; a posthumous Writing of Diedrich Knickerbocker … Illustrated with six Etchings in Steel, by Charles Simms, from Drawings by Felix Darley (New York).
First English edition, rare, first published as Illustrations of Rip Van Winkle (New York, 1848) in oblong folio. For this more compact English edition the publisher and early photographic entrepreneur Joseph Cundall made an early use of photography: 'The present illustrations have been reduced from the originals, which are much larger, by the agency of the daguerreotype, and I hope that the expression of every line has been most faithfully preserved'. Simms would most likely have traced the images that the daguerreotypes transferred to the engraved plates, though he also went on to publish photolithography.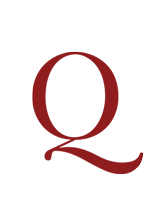 [SINO-JAPANESE WAR, 1894–95.]
Terrible war of General Sakamoto, leader of the imperial warship Akagi.
A portrait of General Sakamoto at the battle of Yalu River (1894) executed by the Japanese artist, Toshikata Mizuno. General Sakamoto was killed in this battle.