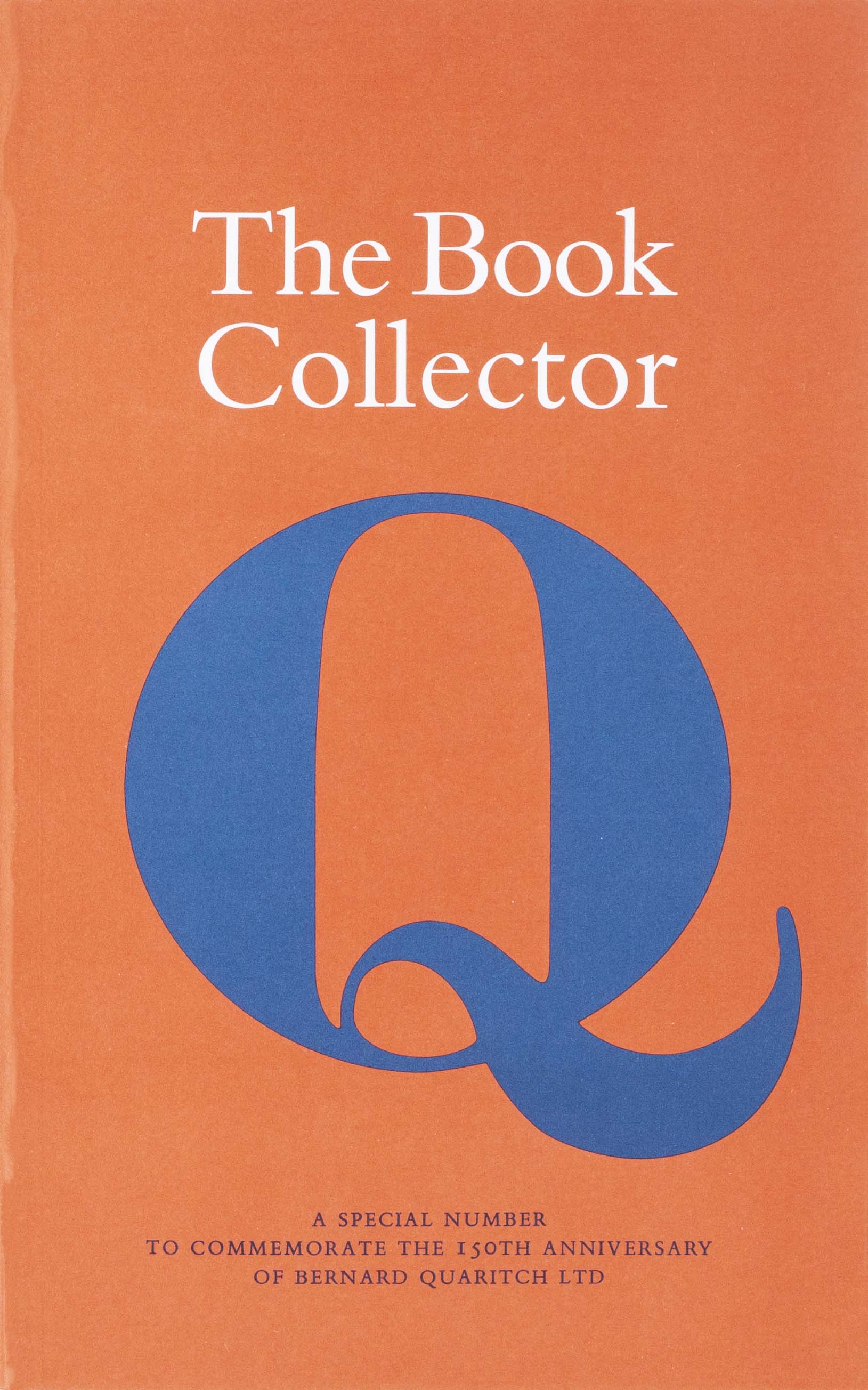 [THE BOOK COLLECTOR.]
A special Number to commemorate the 150th Anniversary of Bernard Quaritch Ltd.
The Book Collector, 1997.
8vo, pp. 216, with 36 illustrations; printed paper wrappers.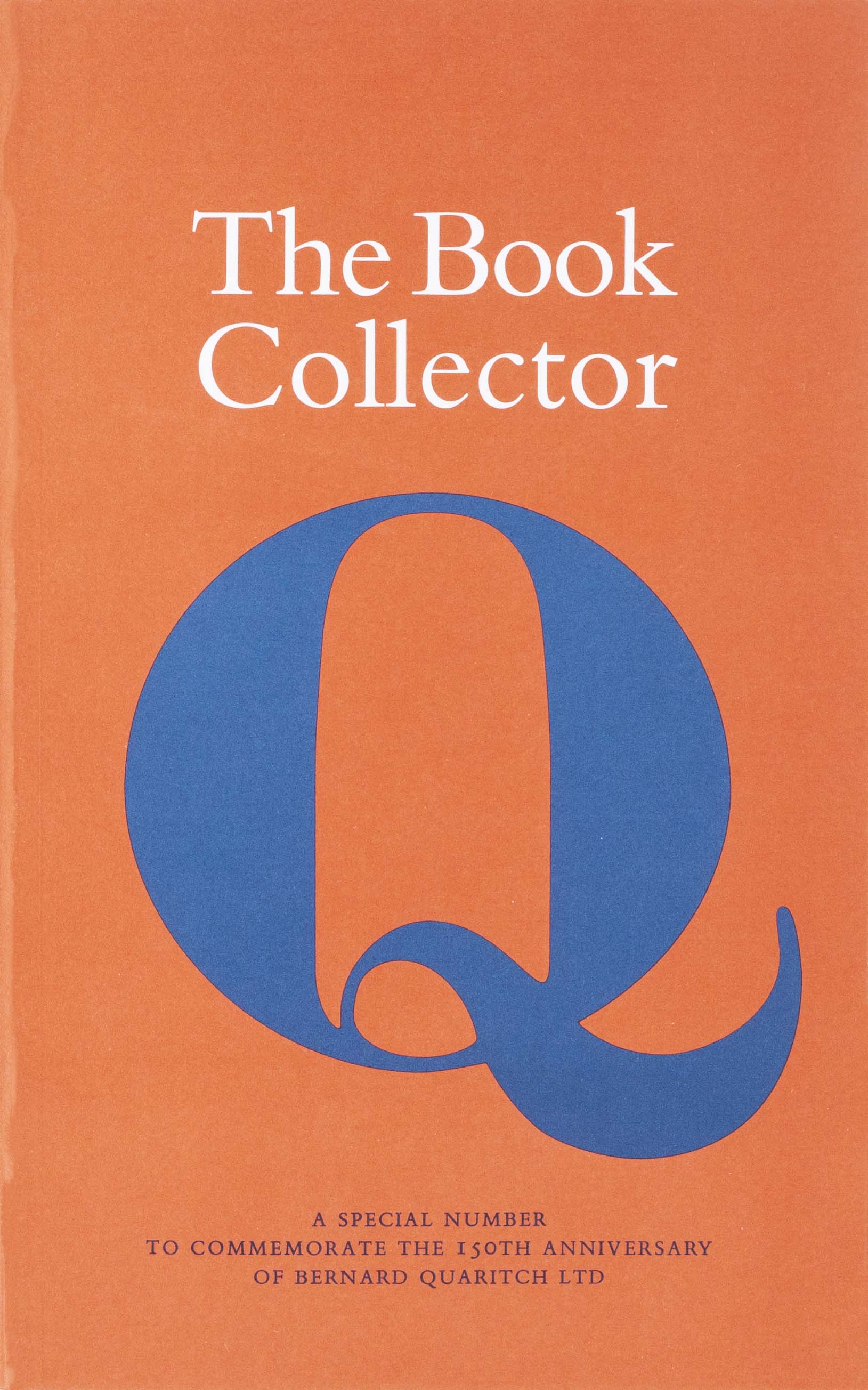 Added to your basket:
A special Number to commemorate the 150th Anniversary of Bernard Quaritch Ltd.
A collection of essays together recounting the history of Bernard Quaritch Ltd, published by The Book Collector to commemorate the firm's sesquicentenary in 1997.

The volume, guest-edited by Richard Linenthal and illustrated throughout with images from Quaritch's archive, represents the most comprehensive account of the history of the company.

The essays comprise:

'Bernard Quaritch' by Nicholas Barker

'Fifty Years at Quaritch' by E.M. Dring

'The Story of a Tablet' by Nazan Ölçer

'Bernard Quaritch and "My Omar": The Struggle for Fitzgerald's Rubáiyát' by Arthur Freeman

'Bernard Quaritch and John Gennadius: The Development of a Library' by Leonora Navari

'A Hilton Manuscript once in the Possession of Luttrell Wynne' by Toshiyuki Takamiya

'The View from Cambridge: Henry Bradshaw and Bernard Quaritch' by Arnold Hunt

'The Manuscript of Turgenev's "Fathers and Sons"' by Nina Nikitina

'Bernard Quaritch and William Morris' by Norman Kelvin

'Louis Hagué and Bernard Quaritch' by Joan Winterkorn

'Double Agent: M. Caulin and M. Hagué' by Mirjam M. Foot

'Quaritch Islamicus' by Tim Stanley

'Michael Kerney' by E.M. Dring

'Ephraim Deinard on the Shapira Affair' by Brad Sabin Hill

'Bernard Alfred Quaritch in America' by Leslie A. Morris

'B.Q. and the O.V.' by Colin Franklin
You may also be interested in...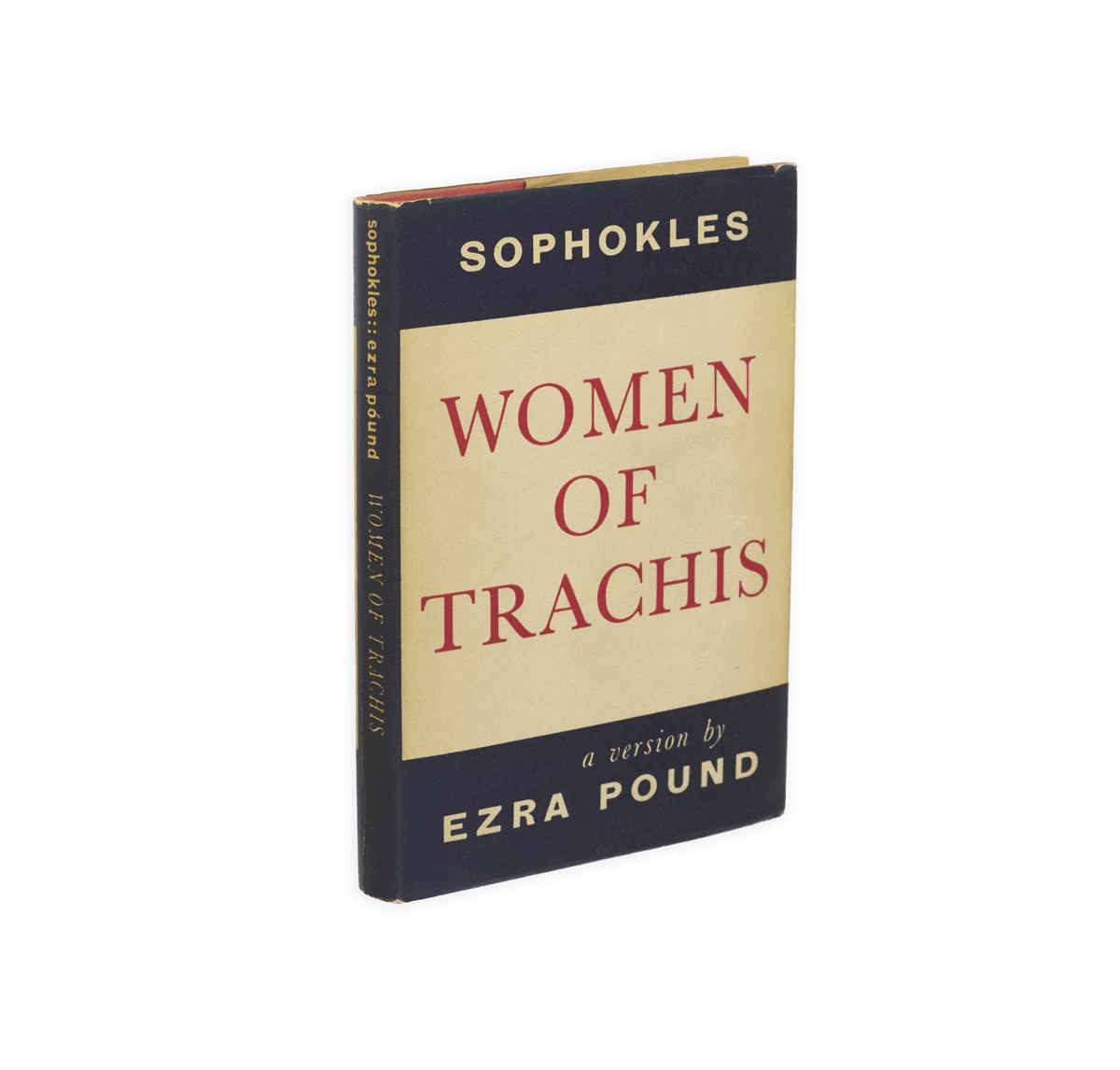 Inscribed by the lead Actor and Editor to the Producer SOPHOCLES. POUND, Ezra, translator.
Women of Trachis. A Version by Ezra Pound.
First edition, inscribed by the editor Denis Goacher 'For Geoffrey [Bridson]: Nov. '56 / This milestone / Just missed witnessing / The total collapse of / D. G.' – Bridson had co-produced the play for BBC radio in April 1954.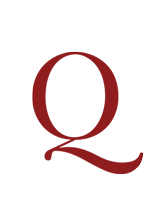 contributor's copy, with a letter from the editor [LEWIS, Wyndham.]
Agenda. Wyndham Lewis Special Issue.
A triple issue of Agenda devoted to Lewis. Bridson's article, 'The making of The Human Age' appears on pp. 163-171, and mentions his own inscribed copy of the work; also included are the talk commissioned from I. A. Richards before the broadcast of The Childermass, two articles by Pound, several excerpts from Lewis, and a bibliography.