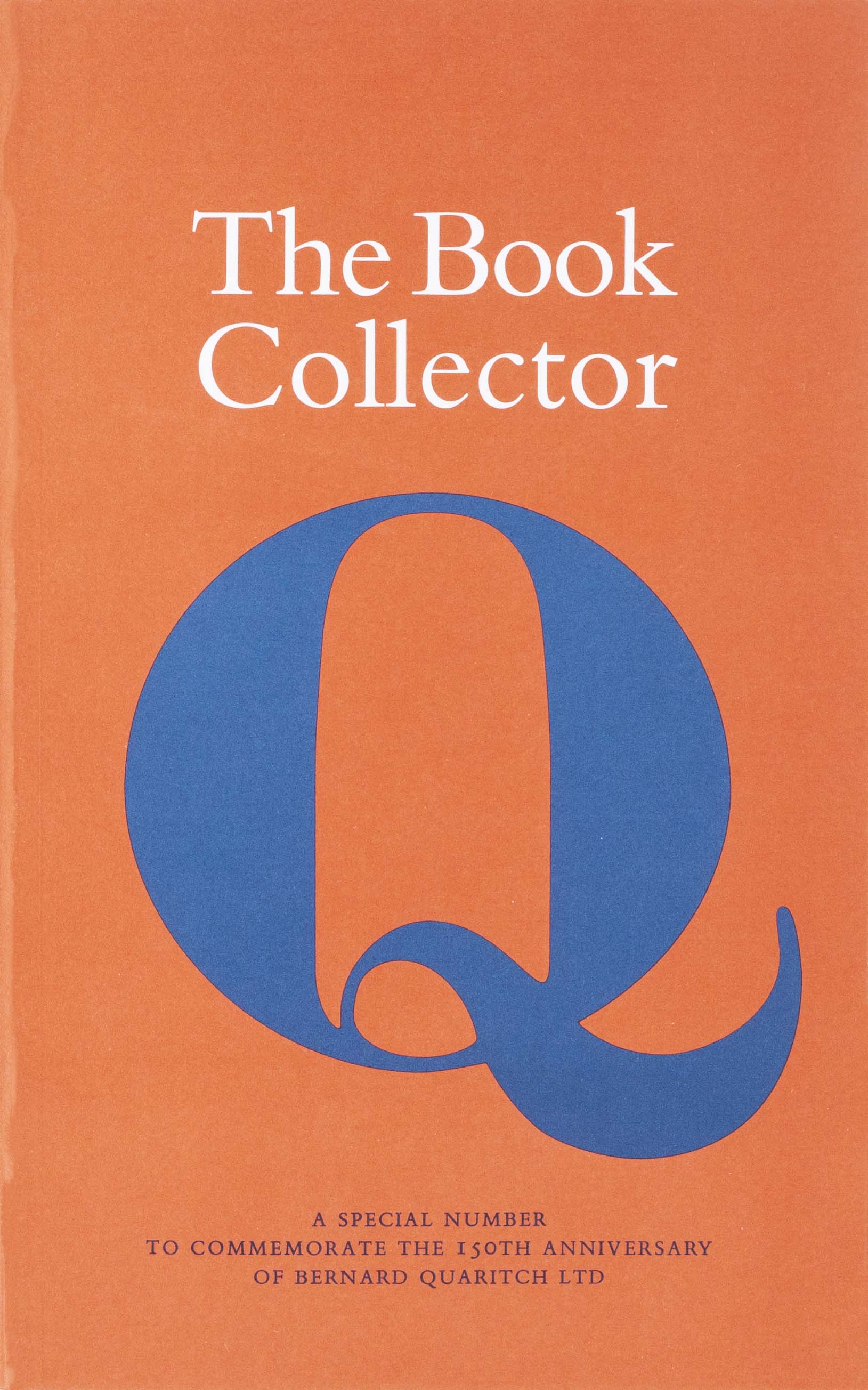 [THE BOOK COLLECTOR.]
A special Number to commemorate the 150th Anniversary of Bernard Quaritch Ltd.
The Book Collector, 1997.
8vo, pp. 216, with 36 illustrations; printed paper wrappers.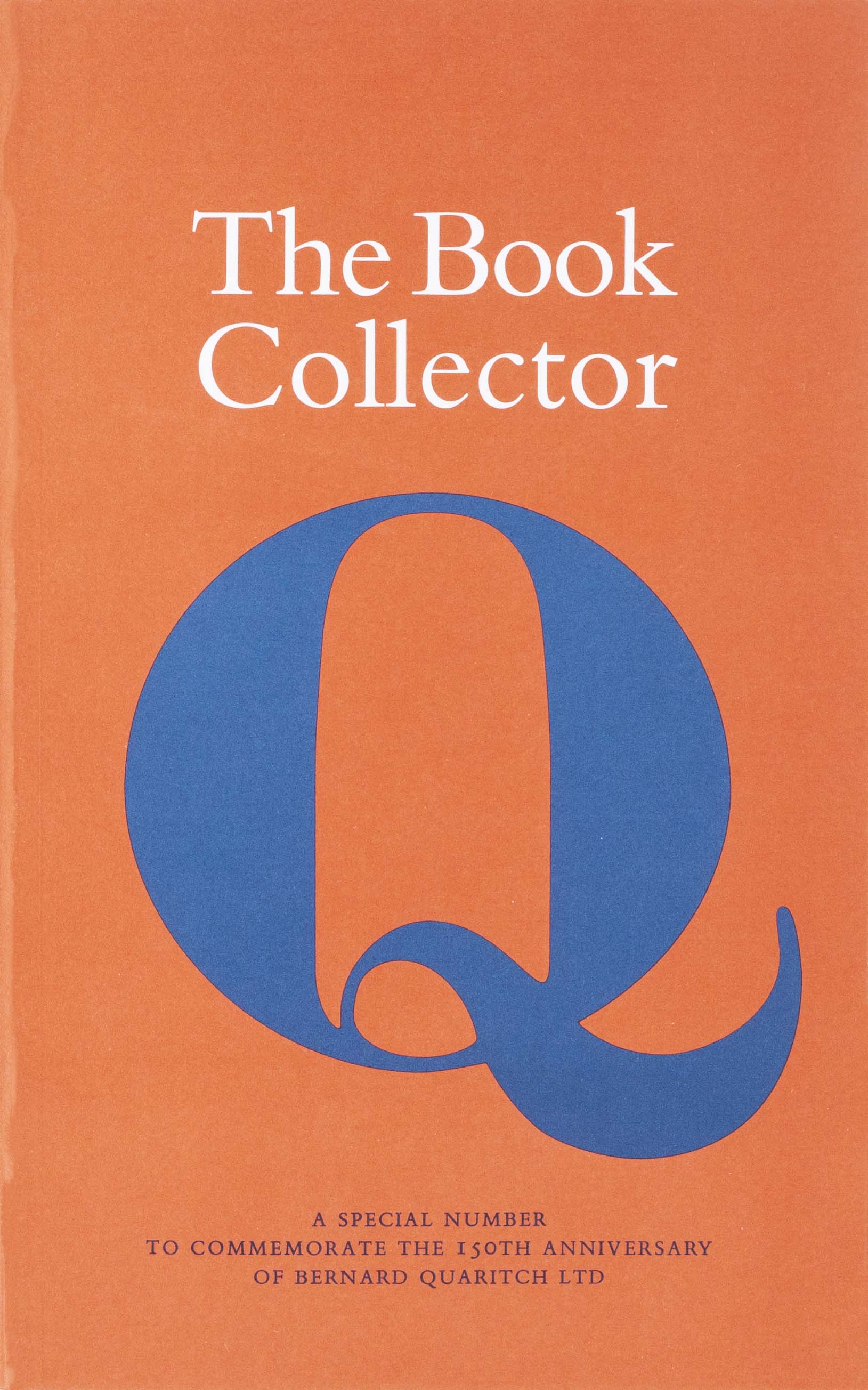 Added to your basket:
A special Number to commemorate the 150th Anniversary of Bernard Quaritch Ltd.
A collection of essays together recounting the history of Bernard Quaritch Ltd, published by The Book Collector to commemorate the firm's sesquicentenary in 1997.

The volume, guest-edited by Richard Linenthal and illustrated throughout with images from Quaritch's archive, represents the most comprehensive account of the history of the company.

The essays comprise:

'Bernard Quaritch' by Nicholas Barker

'Fifty Years at Quaritch' by E.M. Dring

'The Story of a Tablet' by Nazan Ölçer

'Bernard Quaritch and "My Omar": The Struggle for Fitzgerald's Rubáiyát' by Arthur Freeman

'Bernard Quaritch and John Gennadius: The Development of a Library' by Leonora Navari

'A Hilton Manuscript once in the Possession of Luttrell Wynne' by Toshiyuki Takamiya

'The View from Cambridge: Henry Bradshaw and Bernard Quaritch' by Arnold Hunt

'The Manuscript of Turgenev's "Fathers and Sons"' by Nina Nikitina

'Bernard Quaritch and William Morris' by Norman Kelvin

'Louis Hagué and Bernard Quaritch' by Joan Winterkorn

'Double Agent: M. Caulin and M. Hagué' by Mirjam M. Foot

'Quaritch Islamicus' by Tim Stanley

'Michael Kerney' by E.M. Dring

'Ephraim Deinard on the Shapira Affair' by Brad Sabin Hill

'Bernard Alfred Quaritch in America' by Leslie A. Morris

'B.Q. and the O.V.' by Colin Franklin
You may also be interested in...
Welsh Wanderer GIRALDUS CAMBRENSIS.
The itinerary of Archbishop Baldwin through Wales, A.D. MCLXXXVIII. By Giraldus de Barri; translated into English, and illustrated with views, annotations, and a life of Giraldus, by Sir Richard Colt Hoare …
First edition of this delightful work devoted to the life and writings of the great medieval historian Gerald of Wales, by the English antiquary Sir Richard Colt Hoare (1758-1838). Hoare 'had a particular fondness for Wales, as did many of his fellow antiquaries, and he made a significant contribution to its travel literature with his translation of Gerald of Wales' (ODNB).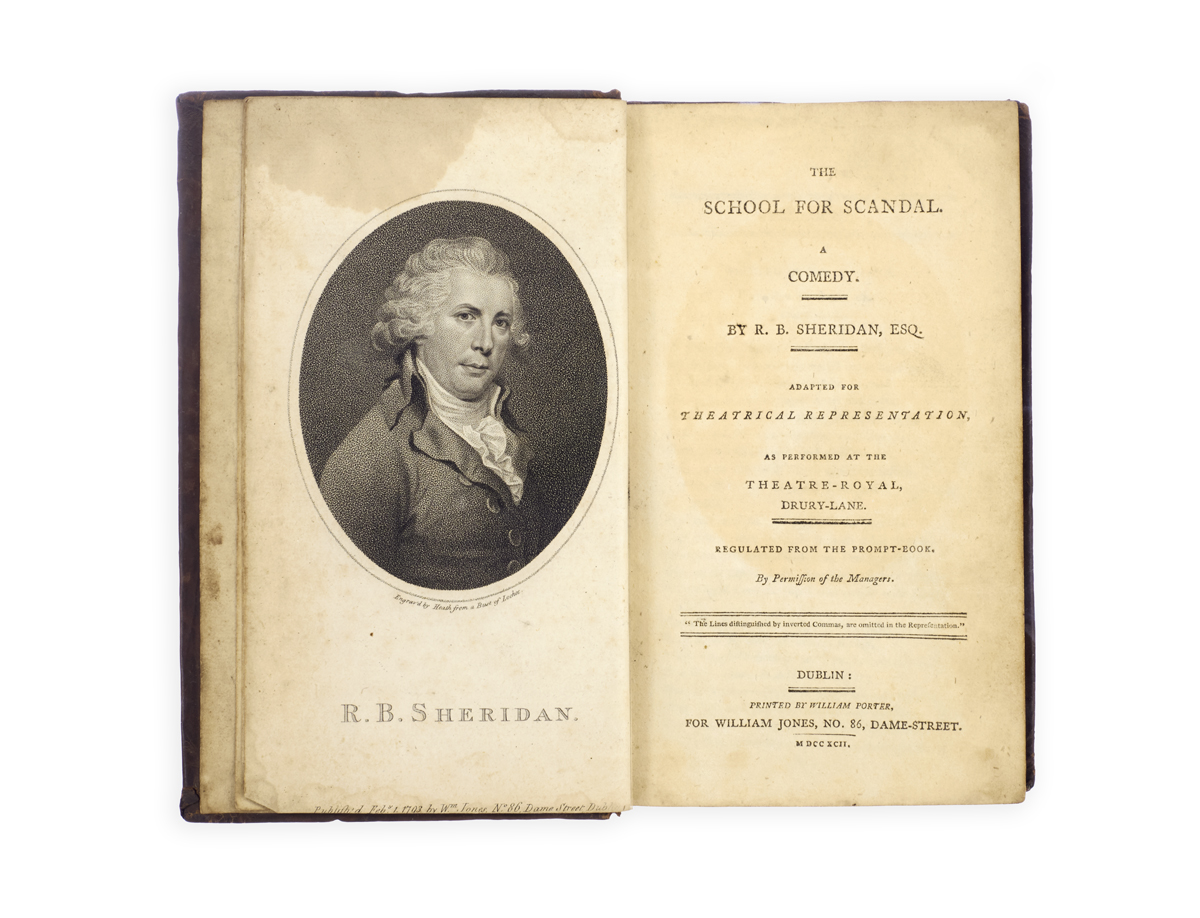 SHERIDAN, Richard Brinsley. 
The School for Scandal, a Comedy [– The Critic …; – The Rivals …; – A Trip to Scarborough …] … adapted for theatrical Representation, as performed at the Theatre-Royal, Drury Lane … 
The first attempt to publish a collected edition of Sheridan's dramatic works, forming the fifth volume of The British Theatre, an assembly of pirated plays by the Dublin bookseller William Jones.