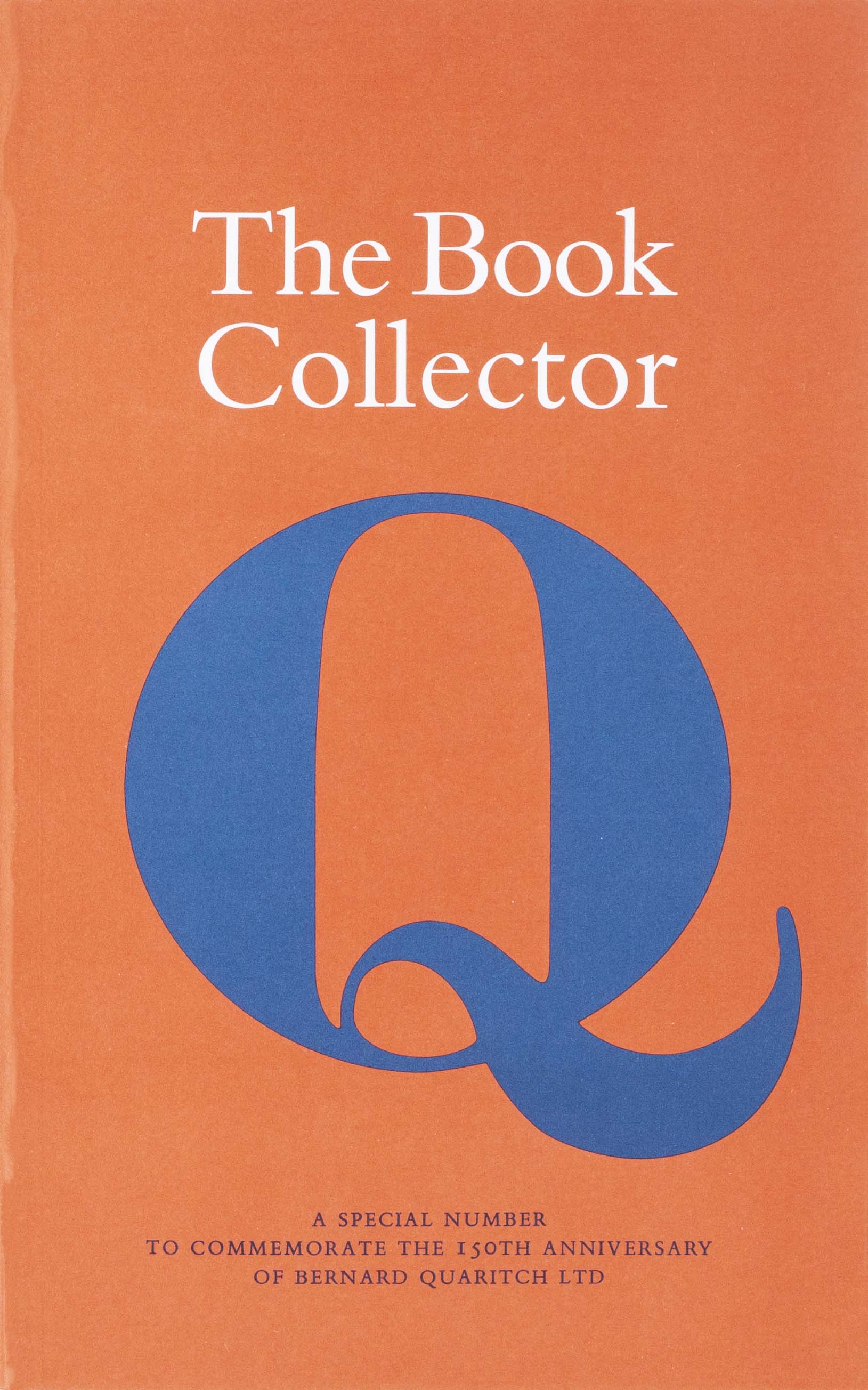 [THE BOOK COLLECTOR.]
A special Number to commemorate the 150th Anniversary of Bernard Quaritch Ltd.
The Book Collector, 1997.
8vo, pp. 216, with 36 illustrations; printed paper wrappers.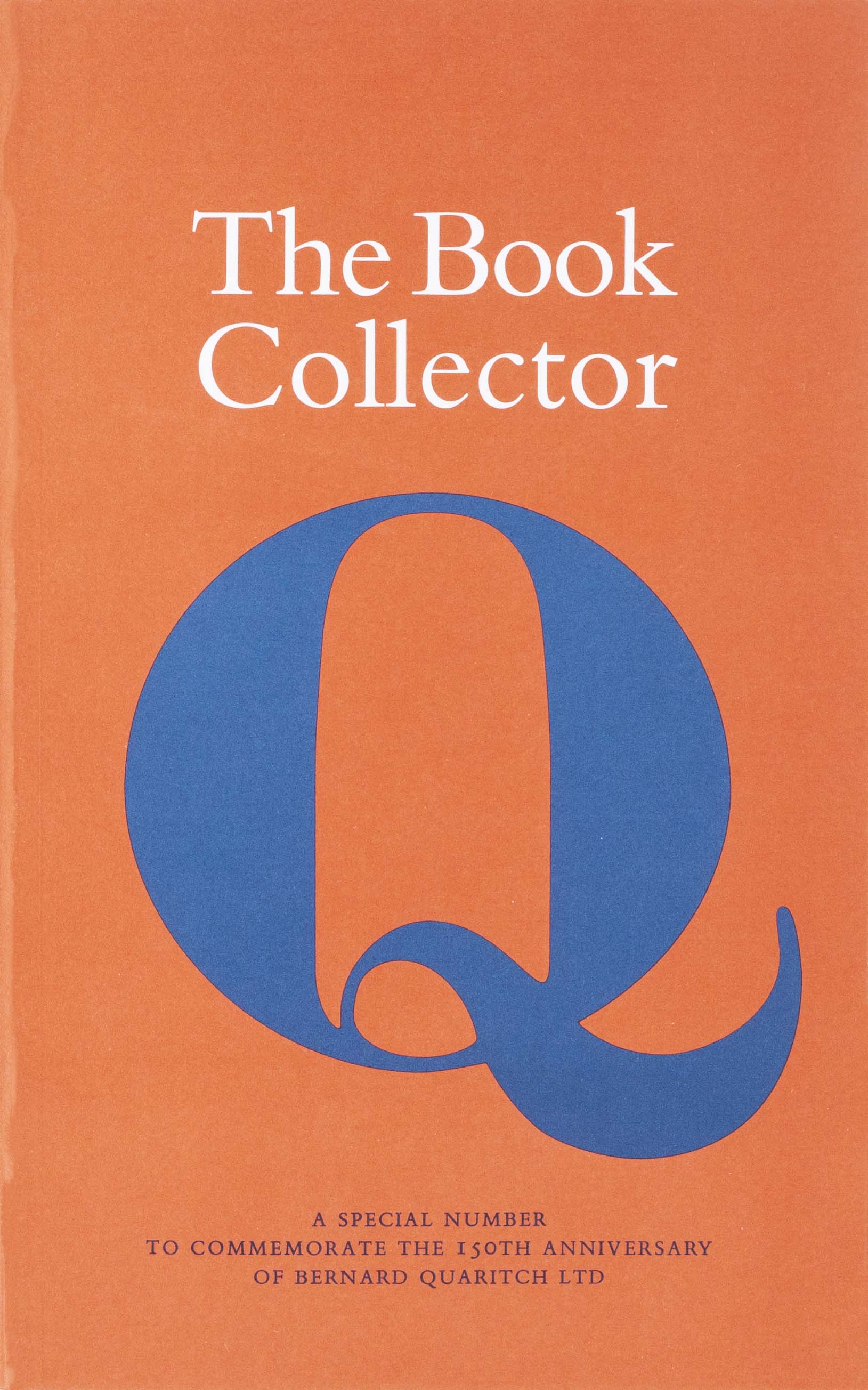 Added to your basket:
A special Number to commemorate the 150th Anniversary of Bernard Quaritch Ltd.
A collection of essays together recounting the history of Bernard Quaritch Ltd, published by The Book Collector to commemorate the firm's sesquicentenary in 1997.

The volume, guest-edited by Richard Linenthal and illustrated throughout with images from Quaritch's archive, represents the most comprehensive account of the history of the company.

The essays comprise:

'Bernard Quaritch' by Nicholas Barker

'Fifty Years at Quaritch' by E.M. Dring

'The Story of a Tablet' by Nazan Ölçer

'Bernard Quaritch and "My Omar": The Struggle for Fitzgerald's Rubáiyát' by Arthur Freeman

'Bernard Quaritch and John Gennadius: The Development of a Library' by Leonora Navari

'A Hilton Manuscript once in the Possession of Luttrell Wynne' by Toshiyuki Takamiya

'The View from Cambridge: Henry Bradshaw and Bernard Quaritch' by Arnold Hunt

'The Manuscript of Turgenev's "Fathers and Sons"' by Nina Nikitina

'Bernard Quaritch and William Morris' by Norman Kelvin

'Louis Hagué and Bernard Quaritch' by Joan Winterkorn

'Double Agent: M. Caulin and M. Hagué' by Mirjam M. Foot

'Quaritch Islamicus' by Tim Stanley

'Michael Kerney' by E.M. Dring

'Ephraim Deinard on the Shapira Affair' by Brad Sabin Hill

'Bernard Alfred Quaritch in America' by Leslie A. Morris

'B.Q. and the O.V.' by Colin Franklin
You may also be interested in...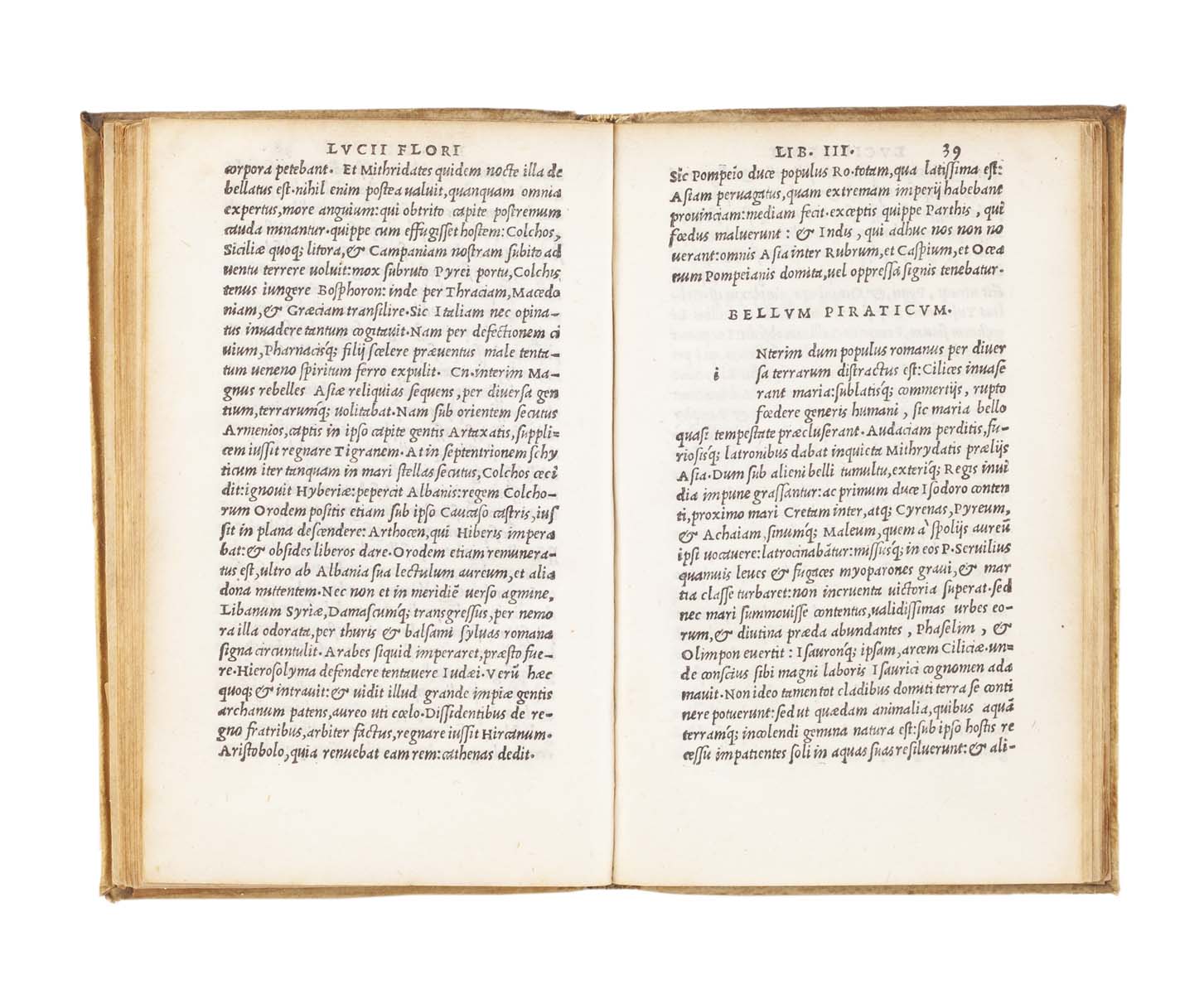 FLORUS.
Lucii Flori rerum ab urbe condita liber primus [– quartus].
Florus's epitome of Roman history, extracted from the Aldine edition of March 1521 which comprised an epitome of Livy, Florus, and Niccolò Perotti's translation of Polybius.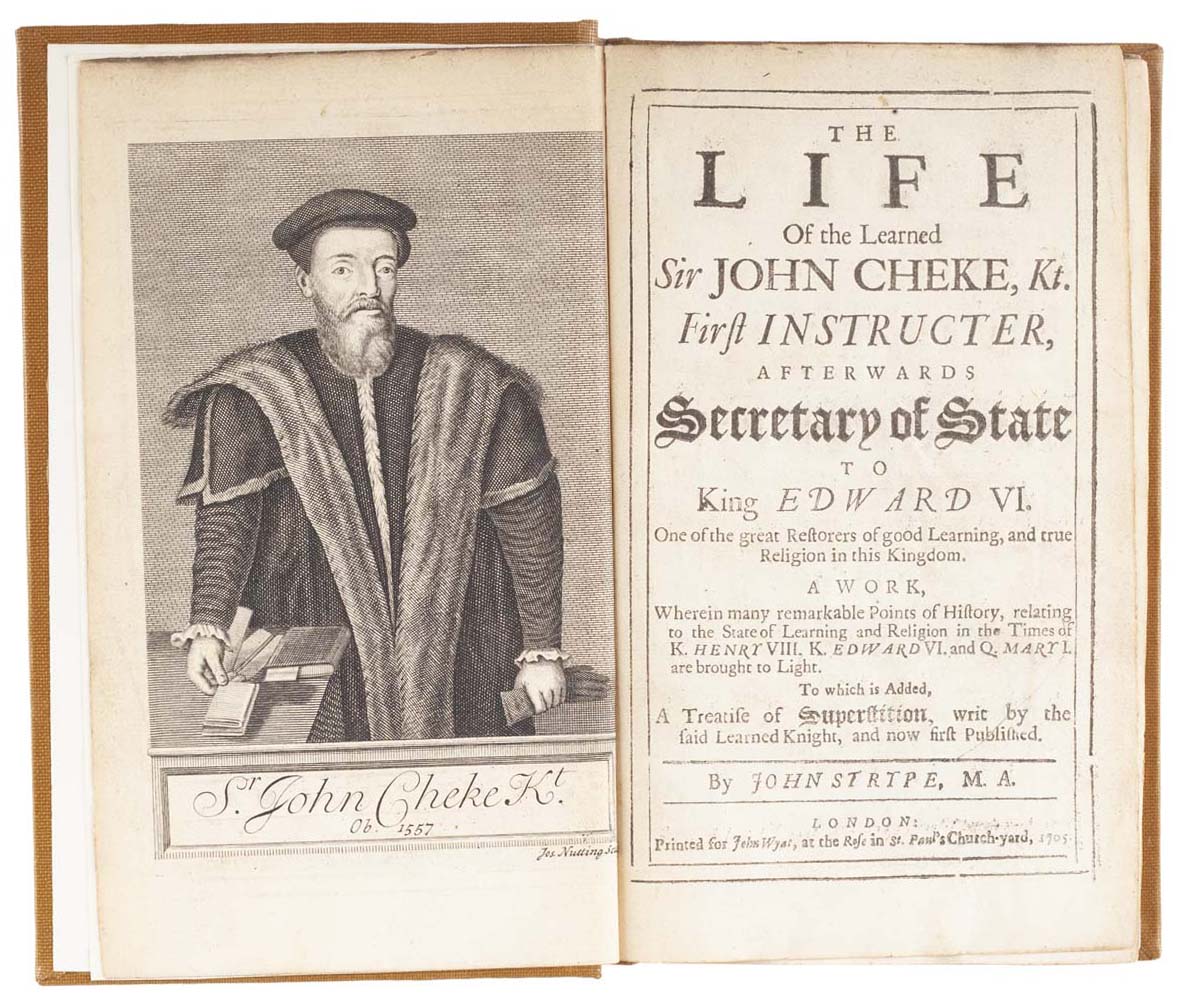 'CANTABRIGIA SEMPER IN ILLO LAETARI DEBEAT' STRYPE, John.
The Life of the learned Sir John Cheke, Kt., first Instructer, afterwards Secretary of State, to King Edward VI., one of the great Restorers of good Learning, and true Religion in this Kingdom … to which is added, a Treatise of Superstition, writ by the said learned Knight, and now first published.
First edition of Strype's biography of the courtier and classicist Sir John Cheke, inaugural Regius Professor of Greek at Cambridge.