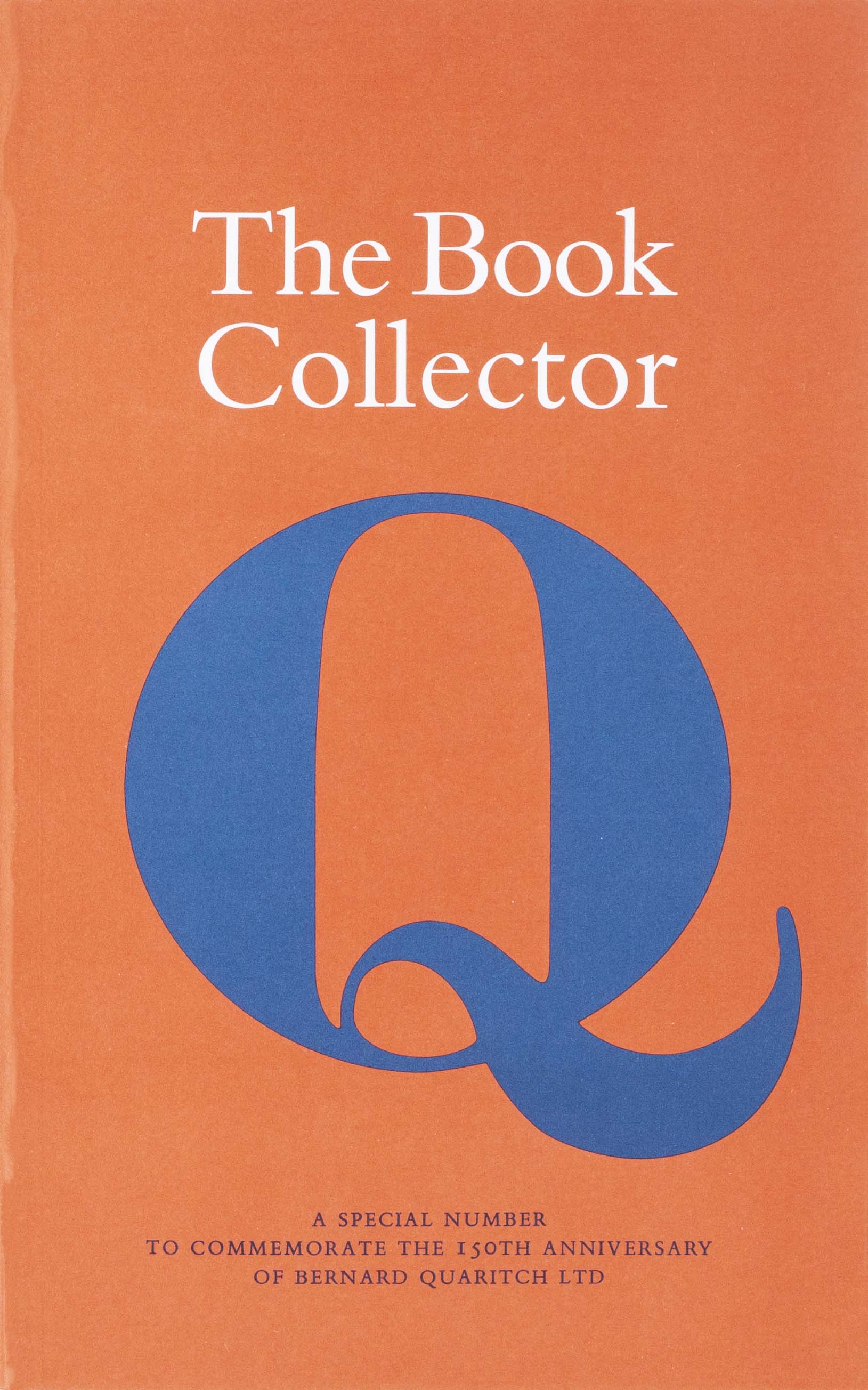 [THE BOOK COLLECTOR.]
A special Number to commemorate the 150th Anniversary of Bernard Quaritch Ltd.
The Book Collector, 1997.
8vo, pp. 216, with 36 illustrations; printed paper wrappers.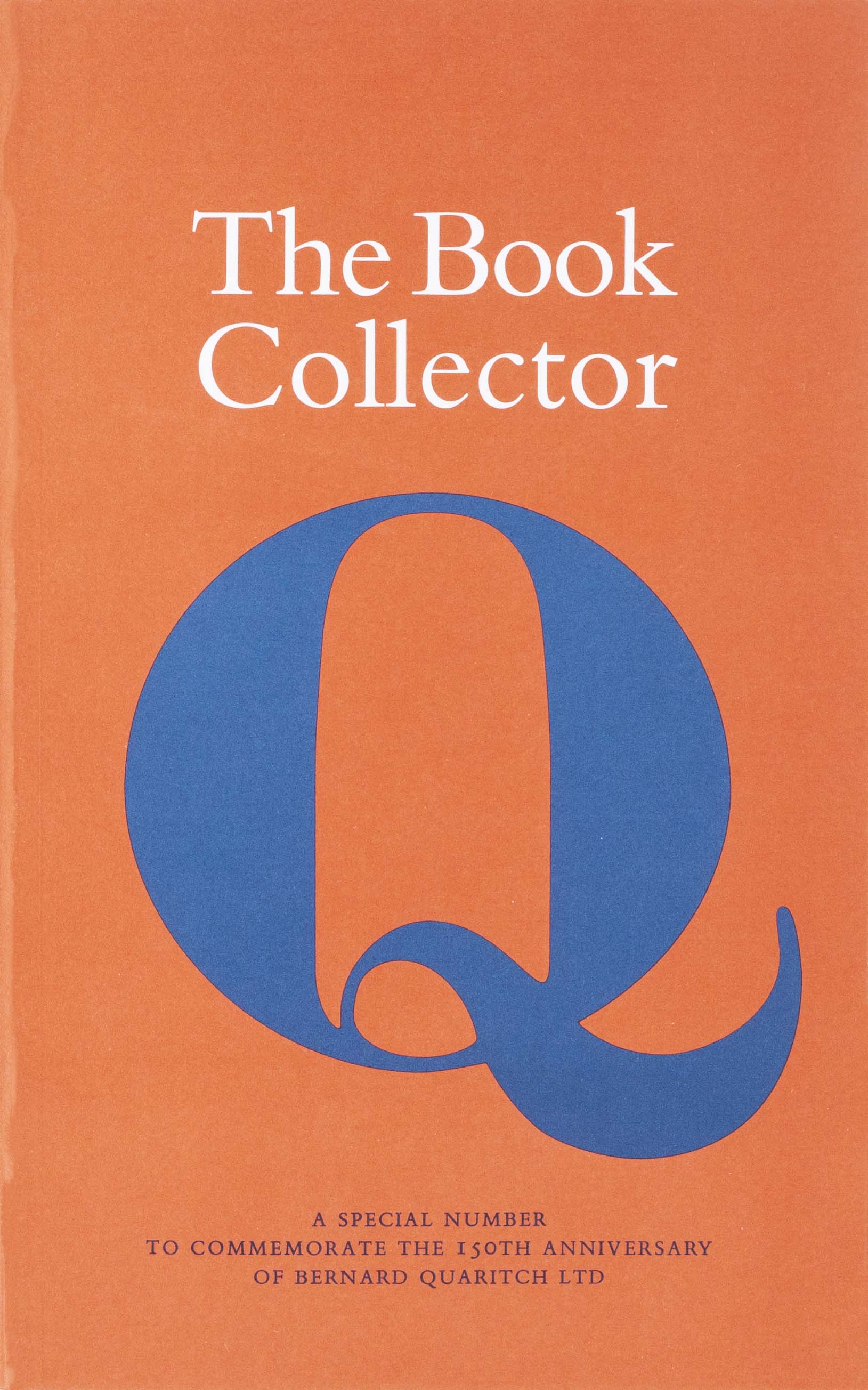 Added to your basket:
A special Number to commemorate the 150th Anniversary of Bernard Quaritch Ltd.
A collection of essays together recounting the history of Bernard Quaritch Ltd, published by The Book Collector to commemorate the firm's sesquicentenary in 1997.

The volume, guest-edited by Richard Linenthal and illustrated throughout with images from Quaritch's archive, represents the most comprehensive account of the history of the company.

The essays comprise:

'Bernard Quaritch' by Nicholas Barker

'Fifty Years at Quaritch' by E.M. Dring

'The Story of a Tablet' by Nazan Ölçer

'Bernard Quaritch and "My Omar": The Struggle for Fitzgerald's Rubáiyát' by Arthur Freeman

'Bernard Quaritch and John Gennadius: The Development of a Library' by Leonora Navari

'A Hilton Manuscript once in the Possession of Luttrell Wynne' by Toshiyuki Takamiya

'The View from Cambridge: Henry Bradshaw and Bernard Quaritch' by Arnold Hunt

'The Manuscript of Turgenev's "Fathers and Sons"' by Nina Nikitina

'Bernard Quaritch and William Morris' by Norman Kelvin

'Louis Hagué and Bernard Quaritch' by Joan Winterkorn

'Double Agent: M. Caulin and M. Hagué' by Mirjam M. Foot

'Quaritch Islamicus' by Tim Stanley

'Michael Kerney' by E.M. Dring

'Ephraim Deinard on the Shapira Affair' by Brad Sabin Hill

'Bernard Alfred Quaritch in America' by Leslie A. Morris

'B.Q. and the O.V.' by Colin Franklin
You may also be interested in...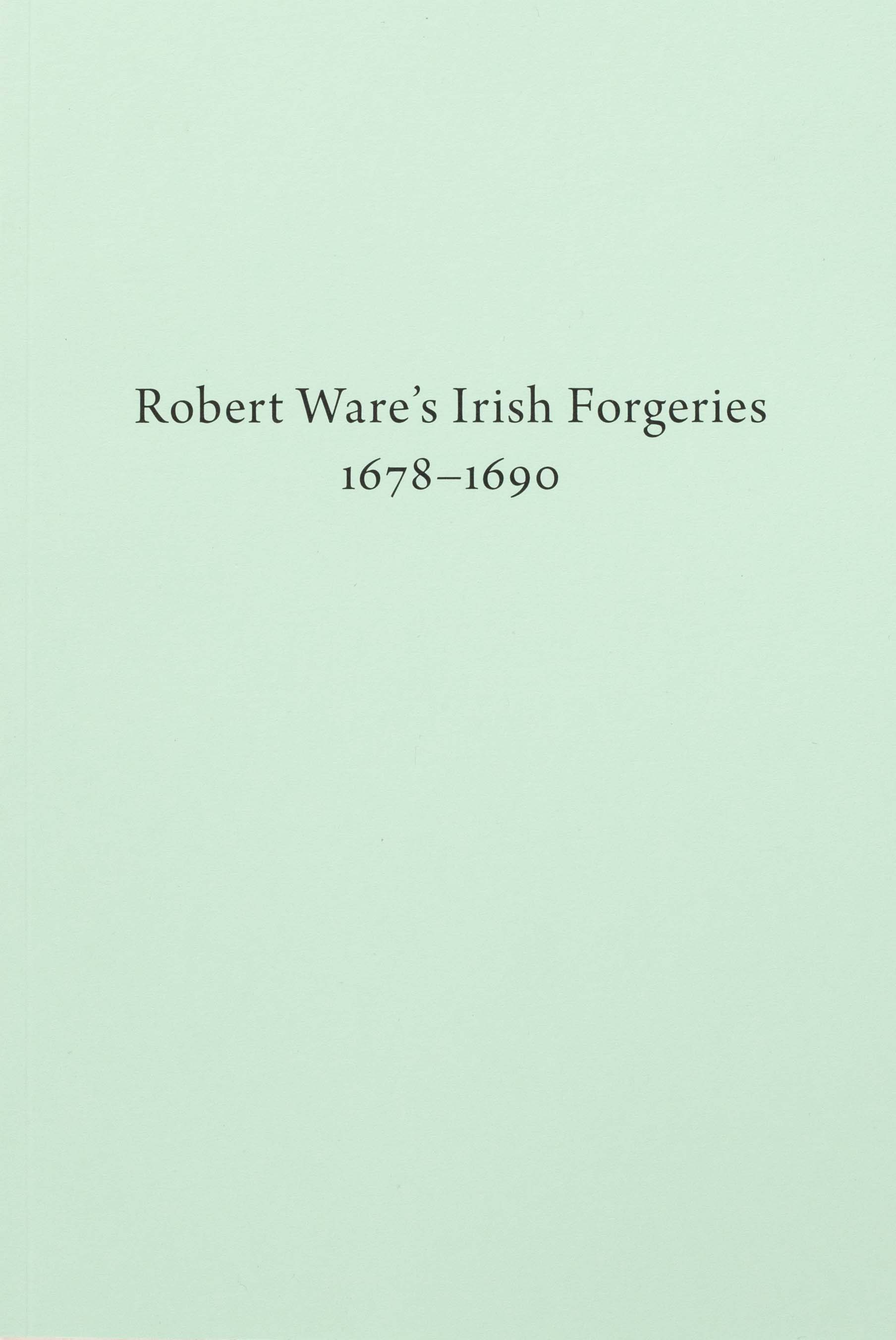 THE MOST AUDACIOUS FORGER WHO EVER LIVED FREEMAN, Arthur.
Historical Forgery in Romanophobe Britain: Robert Ware's Irish Fictions revisited.
A new and particular account of the anti-Catholic and anti-separatist forgeries of Robert Ware, the seventeenth-century Irish antiquary, who has been called 'the most audacious fabricator of historical documents who ever lived'. Ware's formidable output of lively if malicious fictions has distorted Tudor and Stuart history, with remarkable endurance and reiteration, over more than three centuries – despite longstanding efforts at exposure and dismissal, which this study traces closely as well.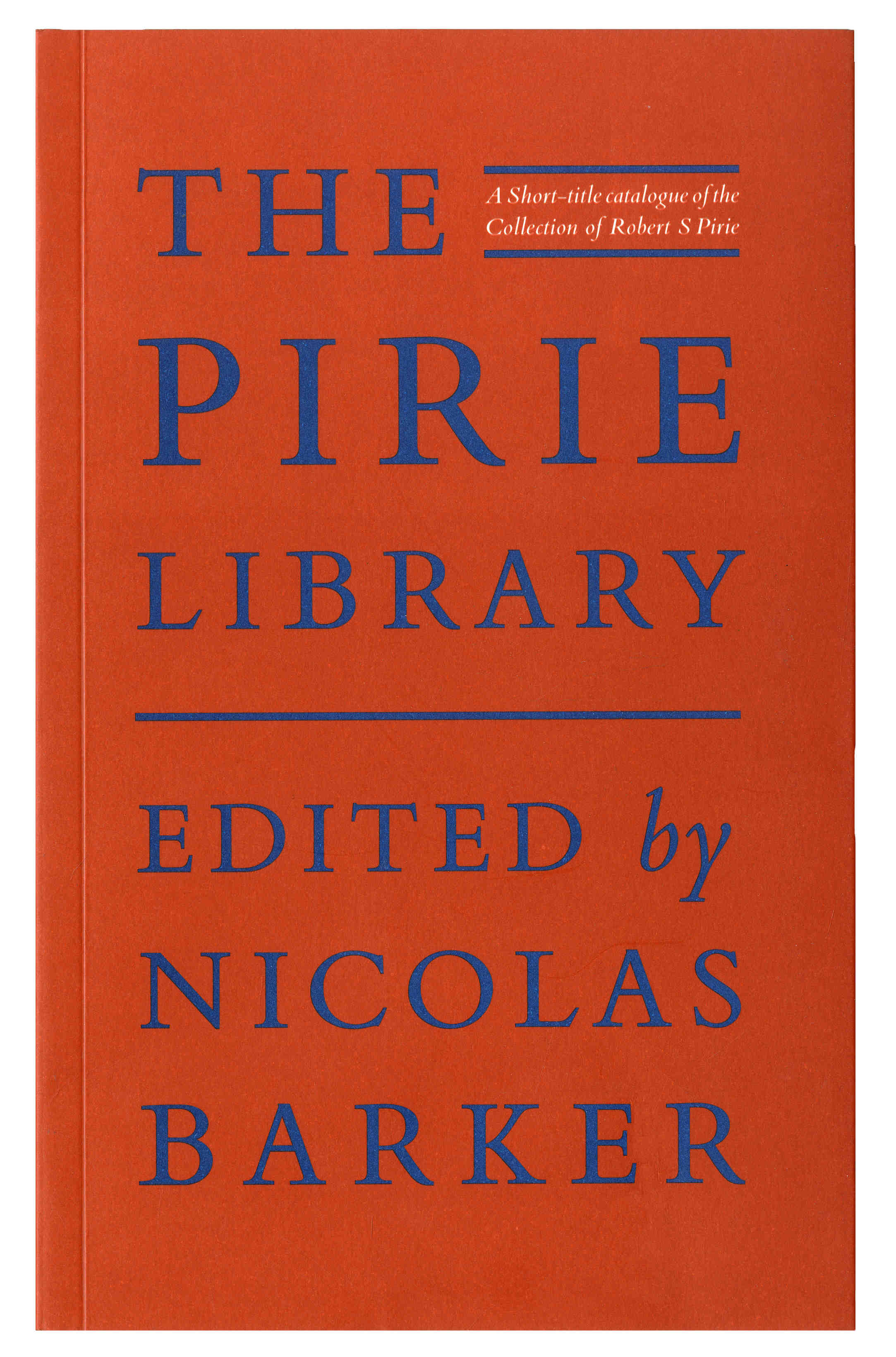 BARKER, Nicolas, ed.
The Pirie Library. A Short-Title Catalogue of the Collection of Robert S Pirie.
The library of Robert S Pirie, 'one of the finest private libraries of English literature, not just of our time but of all time' (James Stourton), was sold at Sotheby's New York on 2-4 December 2015. This account is based on Sotheby's catalogue of the sale, and augmented by Mr Pirie's acquisition cards and information supplied by Irene Adams. It contains indexes of provenances, sources, bindings, armorials and devices, & a list of prices, along with a preface and memoir by Nicolas Barker, and recollections by Nicholas Poole-Wilson.