ENLIGHTENMENT EPILEPSY
TISSOT, Samuel August André David.
Traité de l'épilepsie ...
Paris, P.F. Didot, 1770.
8vo;[viii], 419; a few marginal paper flaws; occasional light browning; a very good copy in contemporary calf, slightly rubbed, upper joint cracking but firm.
£800

Approximately:
US $1119
€907
The scarce first edition of Tissot's important monograph on epilepsy, the "first book on this subject to show all the characteristics of Enlightenment in medicine. Written in the French vernacular, it is at once learned, scientific, and readable..." (Temkin, The Falling Sickness p. 229).

Though styled on the title as "tome troisième" of his Traité des nerfs & de leurs maladies, the present treatise was actually published before any other part of the larger work appeared in print. Tissot explains the reason for this in his preface.

Blake p. 454; NUC records three further locations, New York Academy of Medicine, University of Wisconsin, and Princeton; see Heirs of Hippocrates 980 for the Traité des nerfs & de leurs maladies ("one of the most significant portions of this work is his monograph on epilepsy").
You may also be interested in...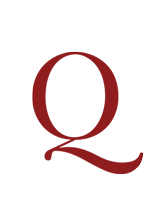 MUNDY [MUNDAY], Henry.
Novum physicae hodiernae lumen quo mira jucundaque de aere vitali esculentis, potulentis ac de parergis in victu inaudita propalantur.
Second edition of a rare work on chemistry, health, and food. There were several editions: first published 1680 in Oxford under the title ((((((((((((((; again in the same year as our edition as Opera omnia medico-physica, which mentions tea, coffee, chocolate, and tobacco in the title, and finally, in Frankfort, 1693, with the title Tractatus novus de potu cophe, falsely attributed to Guilielmo Tozzi. This short history of editions shows that this work was much appreciated for the section on the new exotic drinks und drugs.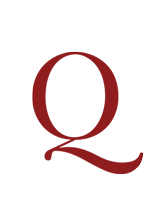 BERNOULLI, Daniel.
Q.D.B.V. Specimen inaugurale de usu medico tabularum baptismalium, matrimonialium et amortualium quod favente supremo numine auctoritate et consensu gratiosi medicorum ordinis in alma Universitate patria pro summis in medicina honoribus privilegiisque doctoralibus rite consequendis publico eruditorum examini subjiat Daniel Bernoulli, Joh. fil... ad diem 14. Junii 1771.
First edition of Daniel Bernoulli's doctoral thesis, a pioneering text on the medical applications of mathematical and statistical data. Bernoulli (Daniel junior) shows the potential use of demographic data from baptism, marriage and death records in physiology, pathology, semiology, hygiene, dietetics, even therapeutics. Kersseboom, Süssmilch, Halley, Deparcieux and other initiators of the statistical sciences are cited as the basis of a new proposed method bent on extracting complex medical inferences from a minimal set of data consistently recorded.