TOLSTOY, Lev Nikolaevich.
Khoziain i rabotnik. Povest' [Master and Man. A Story].
St Petersburg, V. S. Balashev and Co., 10 March 1895.
8vo, pp. 64, with a frontispiece portrait of Tolstoy; slightly age-toned but a very good copy in the original pale green printed paper wrappers, chipped and worn at edges and to spine, early 20th century blue bookseller's stamp to foot of front cover; in a folding cloth box.
£3000

Approximately:
US $4000
€3542
Added to your basket:
Khoziain i rabotnik. Povest' [Master and Man. A Story].
One of the earliest printings of one of Tolstoy's greatest late short stories, revolving around a Damascene moment in the life of an avaricious landowner.

Written in late 1894, 'Master and Man' was first published simultaneously in the periodical Severnyi Vestnik and by Tolstoy's own publishing house, 'Posrednik', in Moscow on 5 March 1895, selling 15,000 copies in four days. According to Raevskii's memoirs, the 14th volume of Sofia Tolstoy's edition of his Complete Works, containing the story, was published on the same day (5 March), and sold 15,000 copies by 4 o'clock. On 9 March 'Posrednik' published a national edition at 3 kopeks. The present edition, published in St Petersburg, was cleared by the censors on 10 March. Despite the large print runs all early printings are very rare.

Vasili Andreevich Brekhunov and one of his peasants, Nikita, make a journey into a forest which Brekhunov wishes to buy. Brekhunov's desire to forestall competition by making the first offer makes him press on in the face of a dangerous snowstorm and the pair are forced to camp. Nikita resigns himself to death by overexposure, and Brekhunov leaves him to die but then undergoes a spiritual conversion. Realising the futility of his previous lifestyle in the face of the power of nature (and God), he returns to save Nikita's life by lying on top of him to keep him warm. His own life is sacrificed in the process.

Many have traced parallels with Tolstoy's own spiritual conversion, and the novella is often seen as a companion piece to the similarly transformative Death of Ivan Ilyich (1886). The story was immediately and universally popular, with editions all across Russia, and translations into English, German and French within the year.

OCLC records the Harvard, Kilgour copy only (Kilgour 1202); not in COPAC or the National Library of Russia.
You may also be interested in...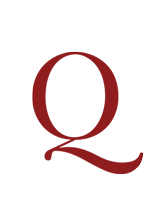 PUSHKIN, Aleksandr Sergeevich. DUPONT, H. (translator).
Oeuvres choisies... traduites pour la première fois en français... Tome premier [-second].
First collected edition of Pushkin in French, preceded in French translation only by some individual poems and stories, and a translation of The Queen of Spades in 1843. This is one of the earliest major collections of Pushkin to appear outside Russia.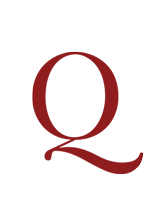 SOVIET SCI-FI SATIRE IVANOV, Vsevolod Viacheslavovich, and Viktor Borisovich SHKLOVSKII.
Iprit. Roman. Vypusk I [– IX] [Mustard Gas. A novel. Parts I–IX].
First edition, a complete set of a rare satirical science fiction novel, issued serially. Ivanov (1895–1963) and Shklovsky (1893–1984) both had connections to the literary group the Serapion Brothers, who upheld the creed that art must be independent of political ideology. Iprit is a parody of Soviet science fiction, involving a deadly new gas designed for use in a future world war. Ivanov and Shklovsky both later capitulated to the Soviet demands of realistic art.

'In the 1920s [they] were young, talented and angry. The new aesthetic, morality and philosophy were likewise young and uncompromising. Ivanov and Shklovsky believed the Kremlin to be the source of the scarlet, life-giving blood which could renew the world, but it was being drained away by the City of London … They did not like this, and they blamed it on the world revolution' (from the 2005 edition, the first to be published in Russia since 1929).