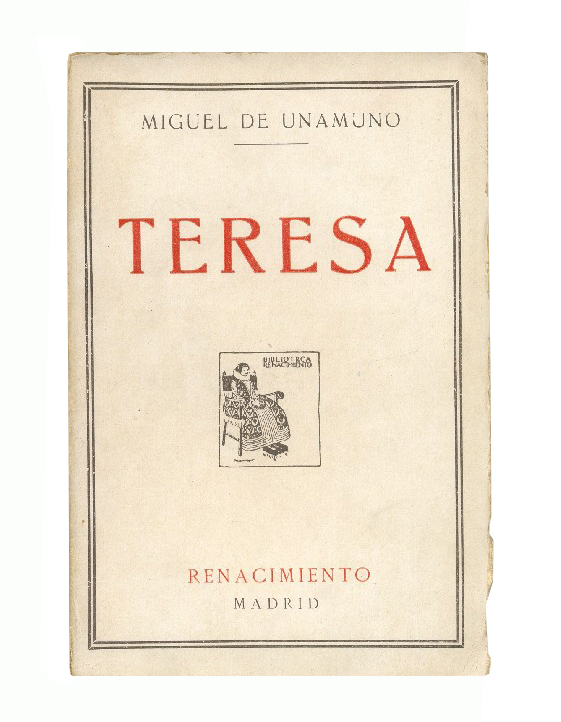 UNAMUNO, Miguel de.
Teresa. Rimas de un poeta desconocido.
Madrid, Renacimiento, [1924].
8vo, pp. 229, some light browning; in the original printed wrappers, a little dust-soiled.
£400

Approximately:
US $517
€442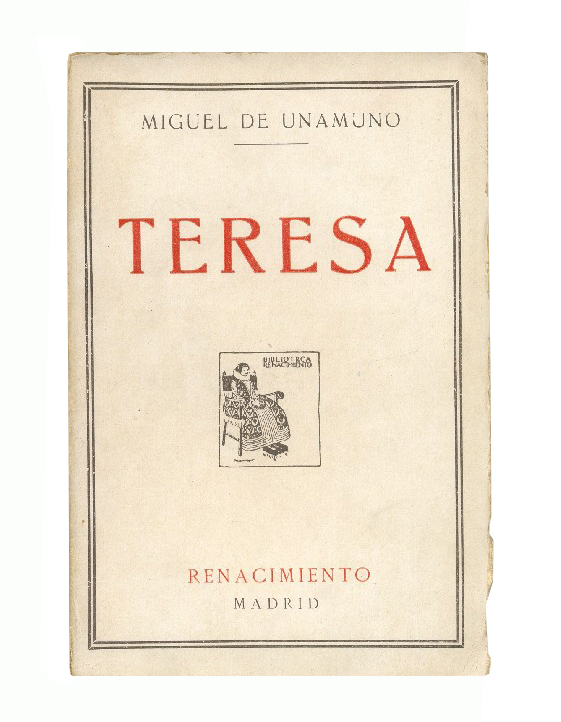 Added to your basket:
Teresa. Rimas de un poeta desconocido.
First edition: a collection of love poems, with a prologue by Rubén Darío.
You may also be interested in...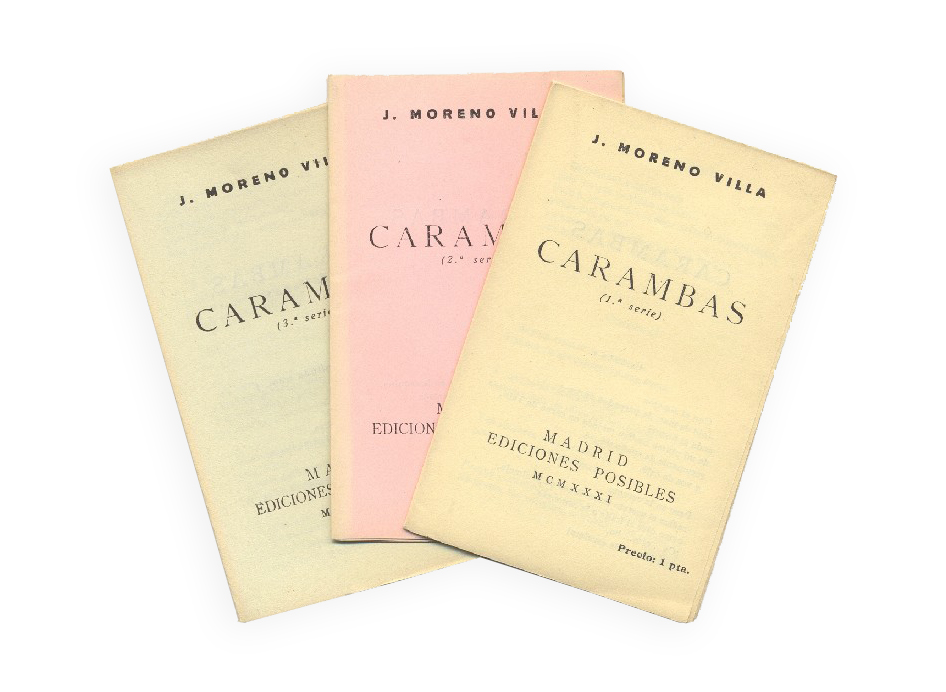 MORENO VILLA, José.
Carambas. (I.a serie [– 3.a serie]).
First edition of the complete series of Moreno Villa's Carambas. The poet and art historian José Moreno Villa was born in Malaga in 1887 (d. 1955). He belonged to the poetic generation intermediate between that of '98 and that of '27; his major influence was Juan Ramón Jiménez. His autobiography Vida en claro (Mexico City, 1944) is especially interesting for his years in the Residencia de Estudiantes, 1917-37, where he came into contact with Lorca and others of the Generación del 27. He emigrated to Mexico in 1937.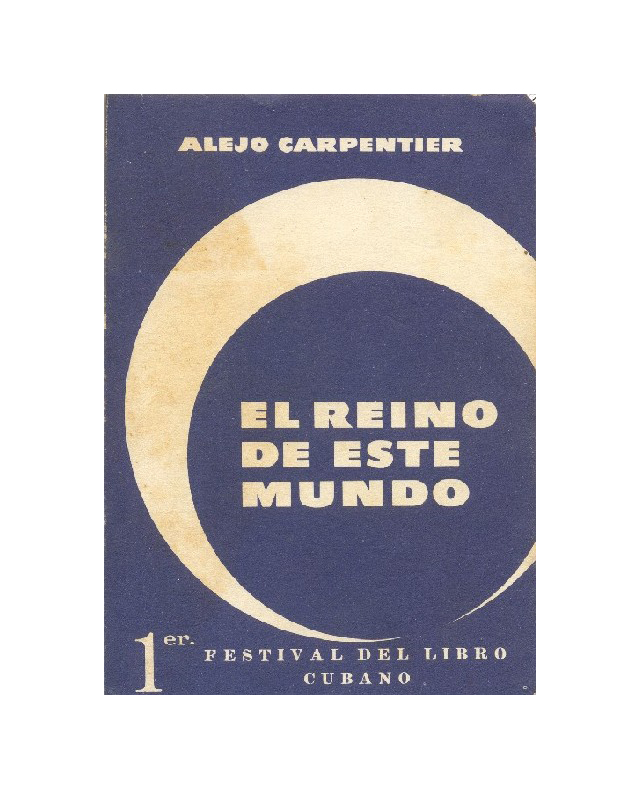 'MAGIC REALISM' CARPENTIER, Alejo.
El Reino de este mundo (relato).
Carpentier's second novel, re-published on the occasion of the '1er Festival del Libro Cubano' in 1959. First published in Mexico in 1949, the novel treats slave uprisings in 18th century Haiti. The original introduction (reprinted here) contains the first mention of the concept of 'magic realism', 'lo real maravilloso'.