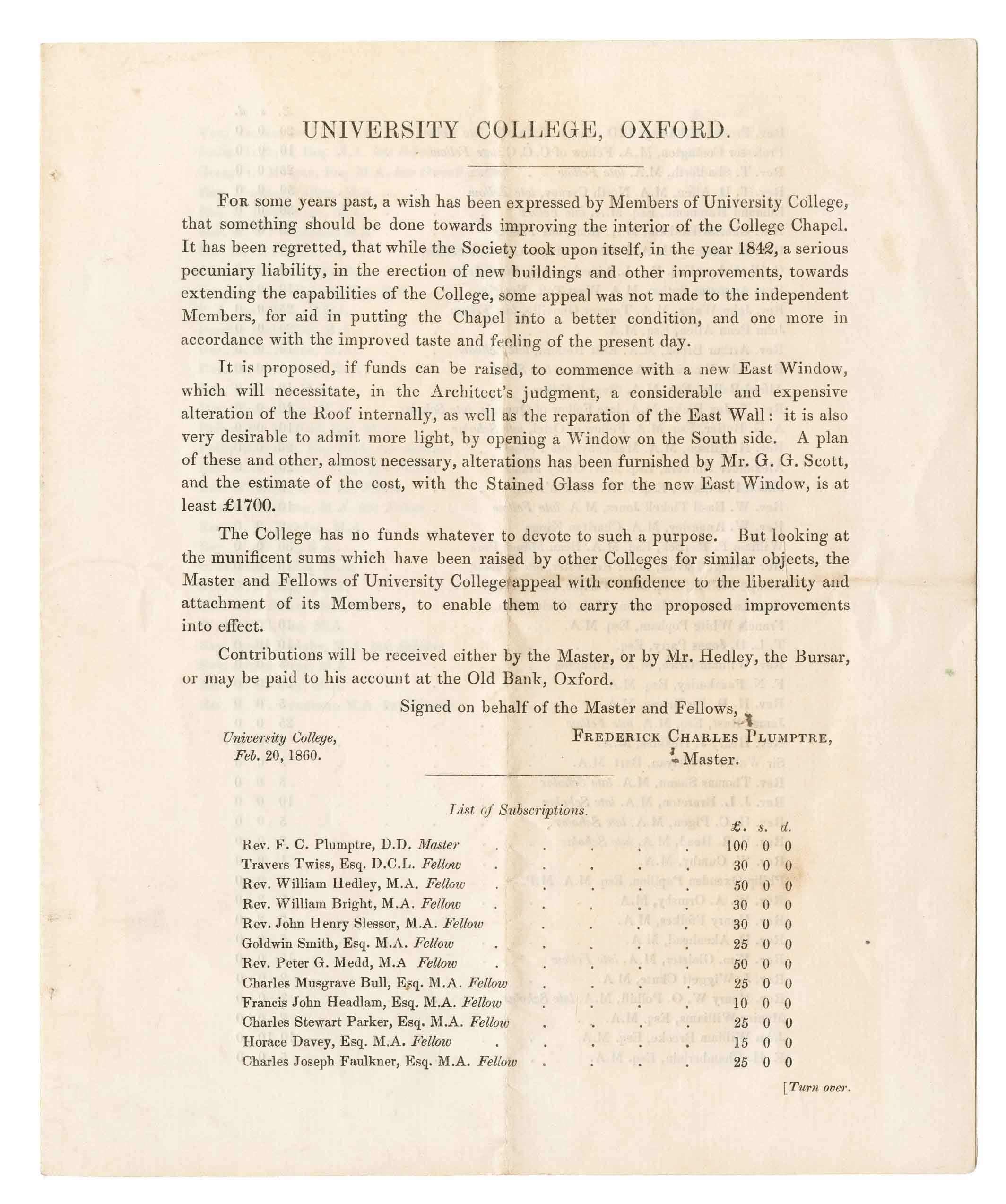 SUBSCRIPTION FOR IMPROVEMENTS BY GEORGE GILBERT SCOTT
[UNIVERSITY COLLEGE, OXFORD.]
Subscription list for repairs to the College Chapel.
[Oxford, c. 1860].
4to bifolium, pp. 3, [1 blank], very light foxing and inkspots in places, creased and with central folds, but in good condition.
£50

Approximately:
US $55
€56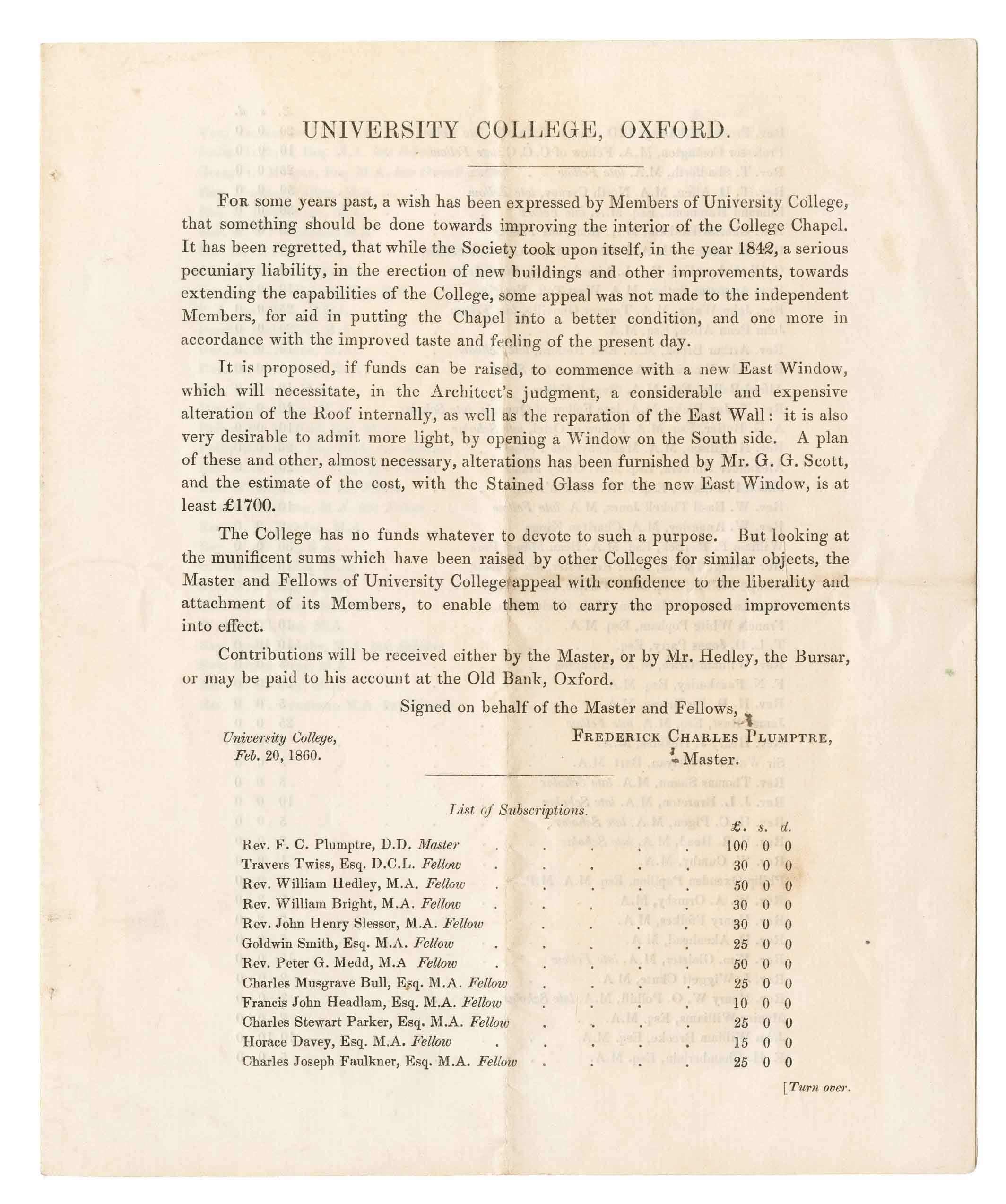 Added to your basket:
Subscription list for repairs to the College Chapel.
A printed appeal from University College, signed by the Master Frederick Charles Plumptre (1796–1870), for funds to improve the interior of the Chapel, with an admission that 'the College has no funds whatever to devote to such a purpose'. The list of subscribers contains some ninety names.

The improvements will include 'a new East Window, which will necessitate, in the Architect's judgment, a considerable and expensive alteration of the Roof internally, as well as the reparation of the East Wall: it is also very desirable to admit more light, by opening a Window on the South side. A plan of these and other, almost necessary, alterations has been furnished by Mr. G. G. Scott, and the estimate of the cost, with the Stained Glass for the new East Window, is at least £1700'. Sir George Gilbert Scott (1811–1878) had just designed the Library at University; his alterations to the Chapel still survive. A photograph by Fox Talbot, taken in 1843, shows the Chapel's exterior with the original seventeenth-century window and its unusual tracery.
You may also be interested in...
the radio adapter's copy LEWIS, Wyndham.
Tarr.
Third (second revised) edition, set up from a corrected version of the re-written text of 1928 – the details of the textual differences are outlined in 'Tarr V' by Bernard Lafourcade (Enemy News 15, Winter 1982). The dust-jacket features Lewis's last drawing before his blindness (see Meyers).
ON POLITICAL THEORY AND EDUCATION JOHN OF SALISBURY. 
Policraticus, sive de nugis curialium, et vestigiis philosophorum, libri octo.  Accedit huic editioni eiusdem Metalogicus.  Cum indice copiosissimo. 
Attractive Maire edition of the two principal works of the twelfth-century scholar, diplomat, and bishop of Chartres, John of Salisbury, both completed by 1159 and dedicated to Thomas Becket.