UNPUBLISHED REQUIEM MASS IN MEMORY OF HAYDN
VERHEYEN, Pierre Emmanuel.
Requiem mass in C minor.
[Flanders, c. 1810.]
25 separate parts for voices and instruments, large 4to (approximately 300 x 255 mm), [soprano:] ff. [9] (ff. [3] an insertion); [alto:] ff. [6]; [two tenor parts:] ff. [5] and [7]; [two bass parts:] ff. [4] and [8]; [three first violin parts:] ff. [8], [8] and [10]; [two second violin parts:] ff. [8] and [10]; [two viola parts:] ff. [6] and [9]; [two double bass parts:] ff. [10] and [11]; [first flute:] ff. [6]; [second flute:] ff. [5]; [first clarinet:] ff. [5]; [second clarinet:] ff. [5]; [bassoon:] ff. [6]; [serpent:] ff. [4]; [first horn:] ff. [6]; [second horn:] ff. [6]; [trombone:] ff. [4]; [organ:] ff. [12]; written in several scribal hands, many of the parts inscribed 'De Verheyen' in pencil in a contemporary or near-contemporary hand; some dust-soiling and browning, but generally in good condition, each part stitched and unbound.
£8000

Approximately:
US $9781
€9073
Added to your basket:
Requiem mass in C minor.
A very grand unpublished Requiem mass by the Flemish composer and singer Pierre Emmanuel Verheyen (1750–1819). Although not so indicated, this must be the Requiem mass dedicated to Haydn which Verheyen, a devoted follower, is known to have written following Haydn's death in 1809 and which was first performed in St. Nicholas's church, Ghent, on 9 April 1810. The Requiem was also apparently performed again at Bruges in 1814 by 72 musicians. Fétis, referring to Verheyen's sacred works, describes it as 'un de ses plus beaux ouvrages en ce genre'.

According to an early biographer, Verheyen, 'profondément pénétré de la perte du grand symphoniste . . . composa une messe de Requiem pour le repos de l'âme de l'illustre défunt. Appartenant aux fondateurs de la Société des Beaux-Arts et des Lettres, qui était érigée depuis deux ans, cette association l'engagea à concourir avec lui pour rendre un dernier hommage à l'illustre compositeur de la Création. Cette messe fut célébrée avec pompe dans l'eglise de St-Nicolas. Un catafalque, élevé sur les dessins d'un membre de la société, l'architecte P. J. Goetghebuer, et entouré d'emblèmes funéraires, rappelait le nom de l'immortel défunt. La Société, ravie de la belle composition du digne élève d'Haydn, lui décerna une médaille avec cette inscription: "La Société des Beaux-Arts de Gand honore la mémoire du grand symphoniste en celebrant des obsèques solennelles dans léglise de St-Nicolas le IX Avril MDCCCX". Verheyen devint le plus fécond de nos auteurs: des succès éclatants couronnèrent ses efforts, mais peu de générosité les accueillit: on se contenta de le payer en applaudissements, et, à la honte des contemporains, l'infortune accabla encore une fois un talent distingué, qui avait eu le tort de vouloir parcourir sa carrière dans sa propre patrie' (P. Van Duyse, Notice biographique sur Pierre Verheyen, Ghent, 1841, pp. 8–9).

'As a choirboy at St Baaf Cathedral, Ghent, [Verheyen] took his music lessons with the organist J. J. Boutmy. Later he studied composition with Ignaz Vitzthumb, a director of the Théâtre de La Monnaie, Brussels, and with F.-J. Krafft, the music director at St Baaf Cathedral, Ghent. As a singer, he was employed at churches in Bruges and Ghent and by several lyric theatres; he was also a conductor in Maastricht. His first compositions, which are church music, date from the year 1778; in 1786 he was appointed compositeur ordinaire to Prince Ferdinand Lobkowitz, the Bishop of Ghent. Having lost his voice, Verheyen obtained an administrative post under the French regime and was appointed organist at the Temple de la Raison in 1793 and later at the Ursuline Convent. He was one of the founders of the Société des Beaux-Arts in Ghent. Verheyen admired Haydn and composed a Requiem in his memory; he imitated Haydn's style in his piano sonatas, which are in a single movement. He left an extensive output, which for the most part remains unpublished and awaits rediscovery' (New Grove).

The present set of parts seems to lack a cello part; its accompaniment to the 'Lacrimosa' ('andante espressivo') is, however, present in full in both the double bass parts, and the cello part is indicated in numerous other places in the score.

See Fétis, VIII p. 326.
You may also be interested in...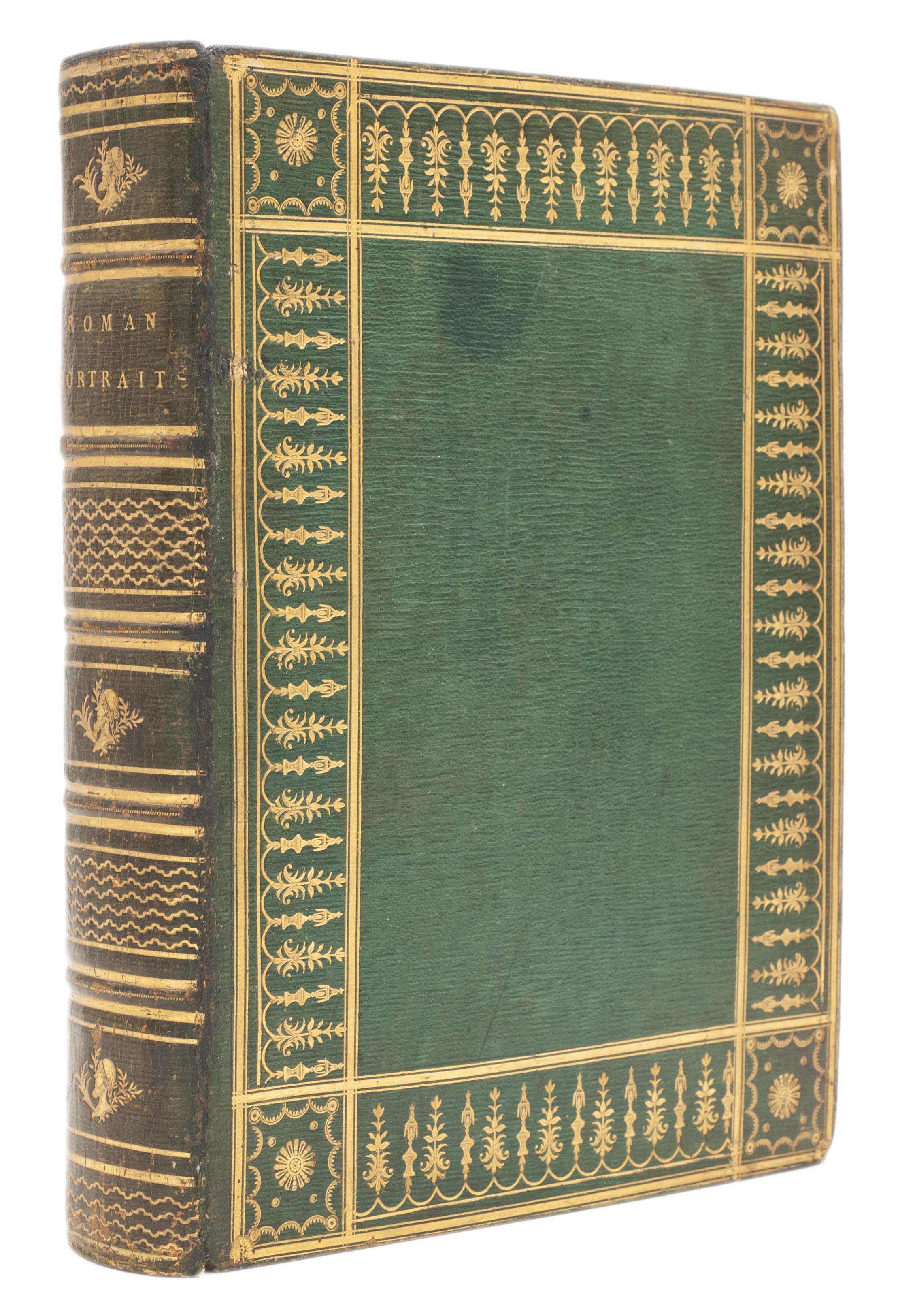 119 PEN DRAWINGS DASSIER, Jean and Jacques-Antoine.
'An Explanation of Dassier's Medals being a Representation of a Series of Events taken from the Roman History'.
An exceptionally fine illustrated manuscript, with drawings after the series of sixty medals of Roman history from Romulus to the Age of Augustus produced by Jean Dassier and his son in 1740-1743. The drawings are executed with considerable finesse, adding detailed elements not clearly visible in the original medals, and making subtle alterations in the position and orientation of many figures. Sadly there is no clue as to the artist, and it is not clear if the work was produced to order or as a commercial enterprise – if the latter we cannot trace another example.
BOUND AT BRONNBACH WITH MANUSCRIPT WASTE
AND ADDITIONAL MANUSCRIPT SERMON PELBARTUS de Themeswar. 
Pomerium sermonum de Sanctis per anni circulum tam hyemalium quam estivalium, vulgate per venerabilem fratrem Pelbartum de Themesrvar [sic] Minoritanum vere theologie professorem eximium, annotaciunculis in margine denuo additis, opus divini verbi Seminatoribus fere utilissimum, cum materiarum singularum indice copiosissimo. 
Handsome early editions of two collections of sermons by Pelbartus of Themeswar, an exceptional volume with an additional manuscript sermon, bound at the monastery of Bronnbach using fragments from three medieval manuscripts.