PEIRESC
VIAS, Balthasar de.
In clarissimum virum Nicolaum Claudium Fabricium de Peiresc ... Epicedion.
Marseille, apud Claudium Garcin, 1642
Small 4to, pp. [24], 24, [2], with woodcut royal arms of France on title-page; a very faint staina large and very good copy in early 19th century wrappers.
£3250

Approximately:
US $4264
€3635
First edition of Balthasar de Vias' elegant neo-Latin elegy commemorating the life of his friend the scholar, antiquary and collector Nicolas Claude Fabri de Peiresc (1580-1637) of Aix en Provence, the most learned man of his time.

Balthasar de Vias (1587-1667) was hereditary French consul in Algiers (non resident) and was a noted neo- Latin poet. Peiresc knew him from 1614 but surviving correspondence dates only from 1626 onwards (a total of 41 of Peiresc's letters to Vias have survived [by contrast Peiresc's biographer Gassendi had received 51 letters by Peiresc]). Vias's wife was the sister of Peiresc's very young stepmother, and his brother-in-law, Pierre Fort, managed Peiresc's finances. Vias was a native of Marseille and exchanged coins and medals, many Islamic, and also books with Peiresc. He was very interested in numismatics and antiquities; he helped Peiresc to identify Arabic coinage and found Arab speakers for him. Marseille as an important port in the Mediterranean was the key for information relating to the East. Vias also wrote an overview of Turkish coinage for Peiresc by using his contacts among merchants travelling in Turkey. Vias was able to assemble a fine cabinet for himself which was sold after his death. He was a well known neo-Latin poet who had published his first collection of verse aged nineteen and had dedicated it to Henri IV. Pope Urban VIII was impressed by his verse and attempted to lure him to Rome, but Vias preferred to stay in France.

Very rare. We could locate only 1 complete copy worldwide: Houghton Library, Harvard; there are two further copies recorded worldwide, at the Bibliothèque Nationale Paris and Herzogin Anna Amalia Bibliothek in Germany, but both are lacking the last leaf:
You may also be interested in...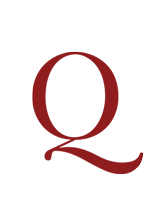 PRESERVING LIBRARIES IN THE CIVIL WAR [LIBRARIANSHIP].
An Ordinance by the Lords and Commons assembled in Parliament, for the Preservation and Keeping together for publique Use, such Books, Evidenees [sic], Records and Writings sequestred or taken by Distresse or otherwise, as are fit to be so Preserved. 18 Novemb. 1643 ...
First edition, an important document for the preservation of libraries and archives in the Civil War. It deplores as 'prejudiciall to the publique' any 'dispersing by sale or otherwise' of books seized by the parliamentary Committees for Sequestration or Distresses, whether 'Manuscripts or written Bookes, proceedings of Courts, evidences of Lands ...' or 'whole Libraries, and choice Collections of printed Bookes'.
SOURCE TEXT FOR MICHELANGELO ANDBACCIO BANDINELLI SCHOLARS DONI, Antonio Francesco.
Disegno … partito in piu ragionamenti, ne quali si tratta della scoltura e pittura; de colori, de getti, de modegli …
First edition of an important art theoretical text by the polyglot scholar Anton Francesco Doni wo discusses the Renaissance concept of disegno in contomporary sculpture and painting. The book is divided into two parts, the first consists of six essays discussing disegno, the second prints a handul of letters Doni wrote to scholars and artists discussing contemporary works of art.