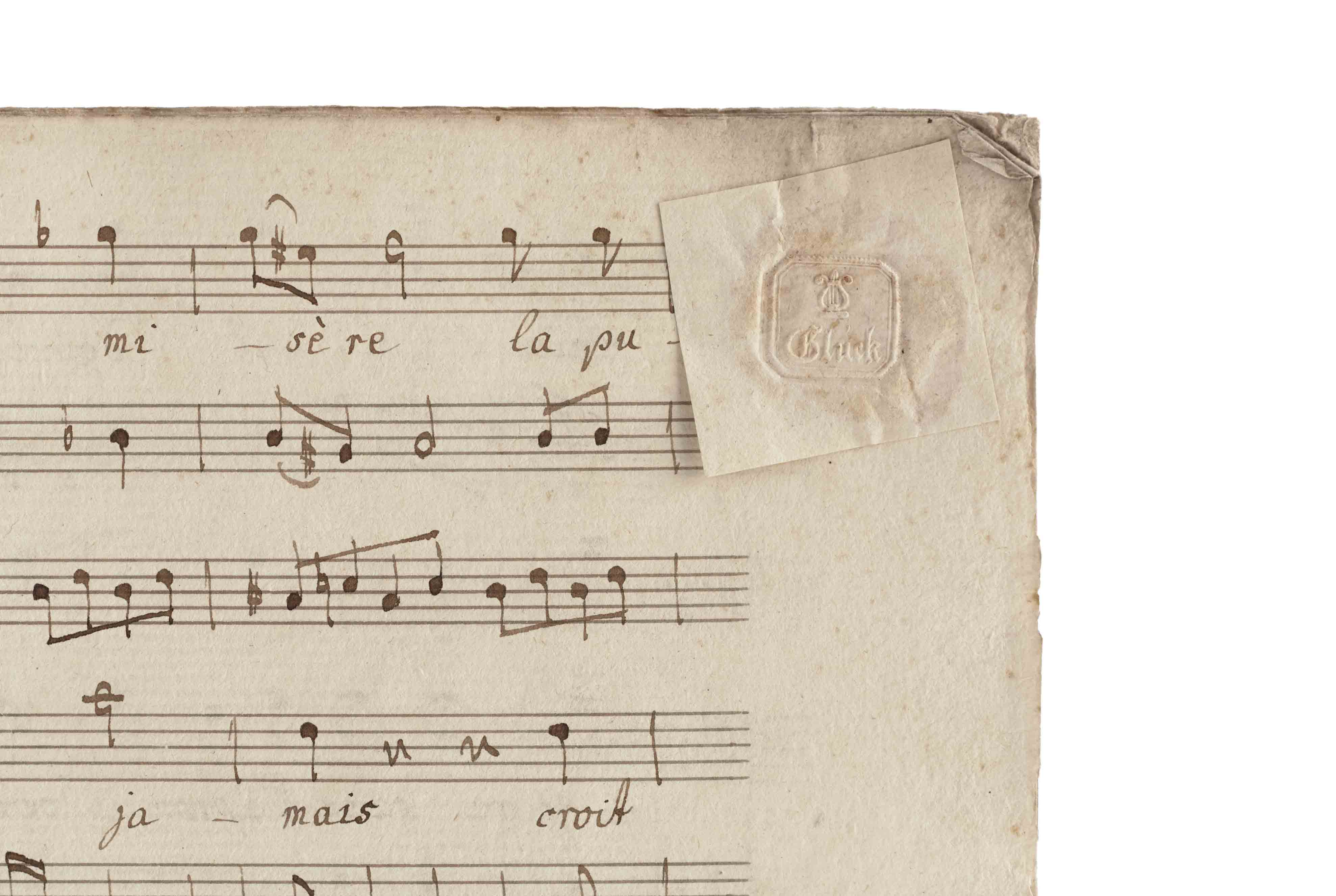 OPERATIC HARBINGER OF THE FRENCH REVOLUTION,FROM GLUCK'S LIBRARY
[VOGEL, Johann Christoph.]
Démophon.
[France (probably Paris), c. 1787].
Manuscript on paper, oblong 4to (225 x 310 mm), ff. [180], comprising 24 numbered gatherings, on paper ruled with ten staves, vocal score notated in brown ink on mostly three three-stave systems per page and comprising most of the recitatives and all the arias and choruses, beginning with Narbal's song 'N'ai je pas comme lui des entrailles' (Act I, Scene 1) and ending with the final chorus 'Le plaisir qui suit la tristesse' (Act III, Scene 8); watermarks of three crescent moons and the initials 'B V A'; dampstain at gutter of most leaves (sometimes rendering text and music a little faint), a few marginal tears and some dust soiling; unbound, some gatherings stitched together but the majority loose.
£5250

Approximately:
US $6374
€6210

Added to your basket:
Démophon.
A contemporary scribal manuscript of Johann Christoph Vogel's opera Démophon, from the library of Christoph Willibald Gluck.

The opera was first performed posthumously at the Paris Opéra on 15 September 1789, Vogel having died on 15 June 1788.  The libretto, by Philippe Desrieux, was published by de Lormel in 1789, while Sieber printed the full score in 1790. 'Among the musical qualities of this dramatically powerful work are the variety of recitative forms, the treatment of the woodwind as solo instruments and the harmonic colour of the choruses. The overture [not present in our manuscript], composed in monothematic sonata form, remained popular into the early nineteenth century, and was incorporated into Gardel's ballet-pantomime Psyché (1790), which had more than 1000 performances at the Opéra between its première and 1829' (New Grove).

Johann Christoph Vogel (1756–1788) studied with Georg Wilhelm Gruber in Nuremberg and with Joseph Riepel in Regensburg. He moved to Paris in 1776 and became one of Gluck's most devoted followers. The first of his two operas, Le toison d'or, was dedicated to Gluck as 'législateur de la musique'. Gluck responded in a letter dated Vienna, 3 August 1787: 'I have received through M. Salieri a copy of your first opera, the Golden Fleece, which you wished to do me the honour of dedicating to me. My eyes no longer permit me to read; M. Salieri gave me the pleasure of listening on the harpsichord to this music, which I find worthy of the praises it has evoked in Paris. It is the dramatic talent which shines above all other qualities and it is on this that I congratulate you with all my heart. It is a talent that is all the more rare because it derives not from experience but from nature. The same M. Salieri has also told me all that he had heard in praise of your second work [Démophon], may it add to your reputation as much as I would wish and make you the most famous of artists' (H. and E. H. Mueller von Asow, eds., The collected correspondence and papers of Christoph Willibald Gluck, 1962, pp. 208–9).

Provenance: from Gluck's library, with his blind-stamped paper seal (a lyre and, below it, 'Gluck' in gothic letters) attached with red wax to the upper outer corner of the recto of the second leaf and again to the verso of the penultimate leaf. As Vogel did not begin writing the work until c. 1786, and since the manuscript presumably came into Gluck's possession before his death on 15 November 1787, the manuscript can be dated to within (and probably towards the end of) this relatively narrow period. Like the manuscript of Le toison d'or, the present manuscript may conceivably have reached Gluck through the agency of Salieri, who returned to Vienna from Paris after the production of his Tarare (first performed at the Opéra on 8 June 1787).

See A. Ringer, 'A German Gluckist in Pre-Revolutionary France', in Music in the classic period: essays in honor of Barry S. Brook, New York, 1985, pp. 221–31.
You may also be interested in...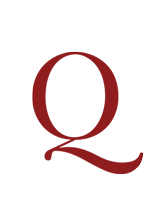 A MONUMENT OF EARLY VIENNESE MUSIC PRINTING [GLUCK, Christoph Willibald.]
Paride ed Elena. Dramma per musica . . . dedicato a sua altezza, il Signor Duca Don Giovanni di Braganza.
First edition of Gluck's Paride ed Elena, which tells the story of events between the judgment of Paris and the flight of Paris and Helen to Troy. It was premiered at the Burgtheater in Vienna on 3 November 1770.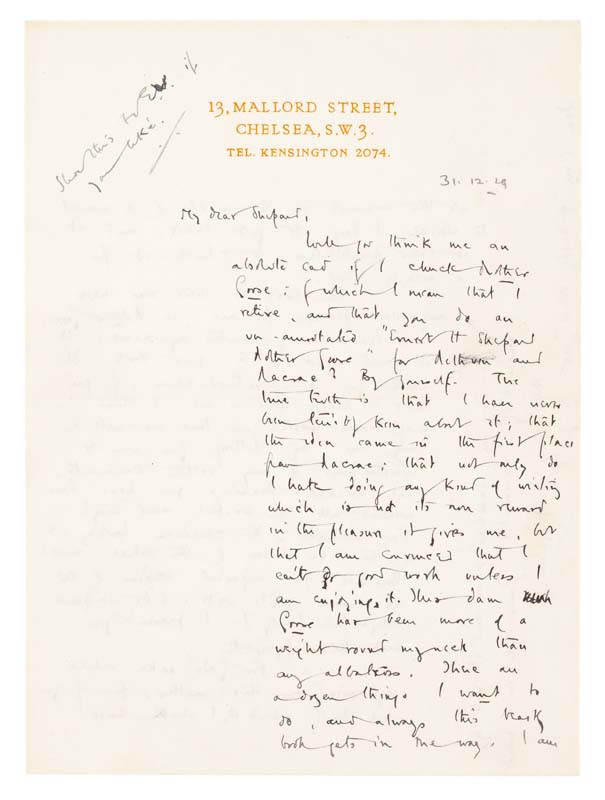 'I CAN'T DO GOOD WORK UNLESS I AM ENJOYING IT' MILNE, A. A.
Autograph letter, signed, to 'my dear Shepard', his friend and collaborator the illustrator Ernest. H. Shepard,
A fine and touching letter between two of the most famous collaborators in all of children's literature, in which Milne's discusses his difficulties with a projected edition of Mother Goose.