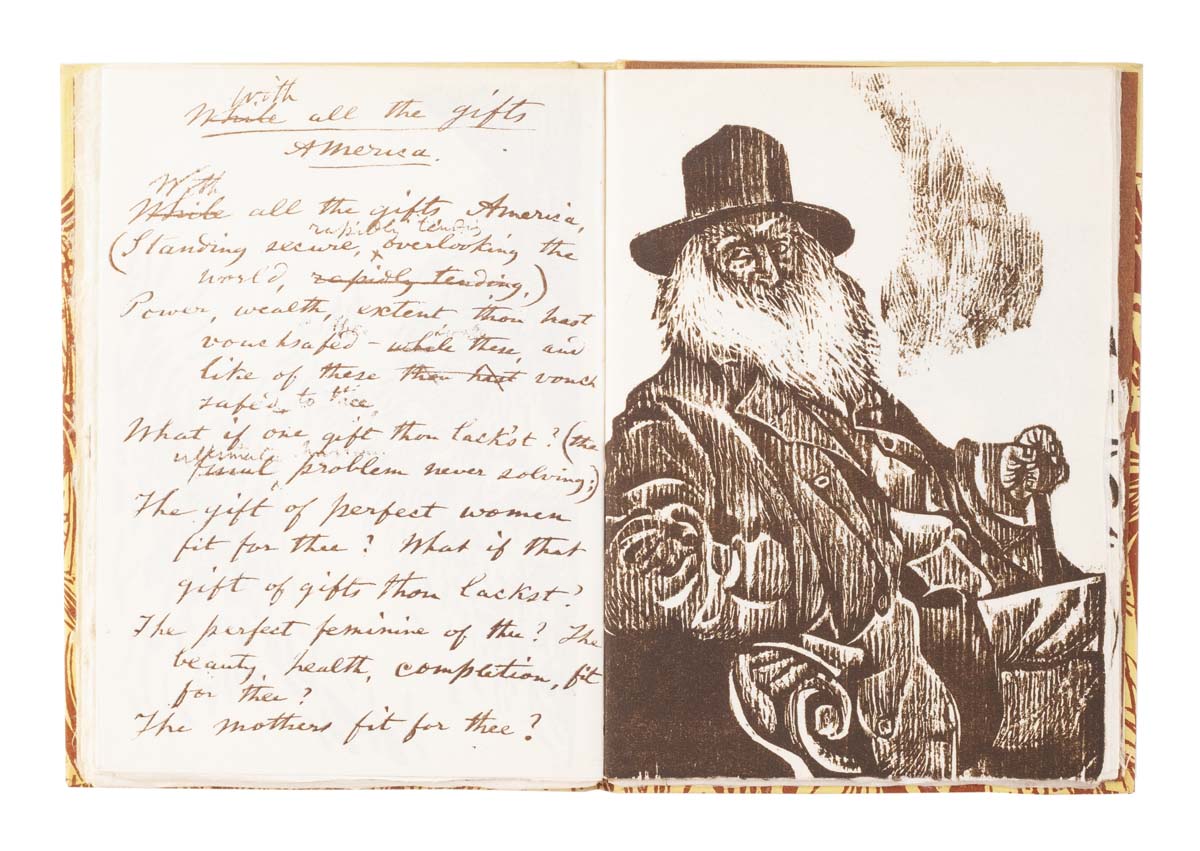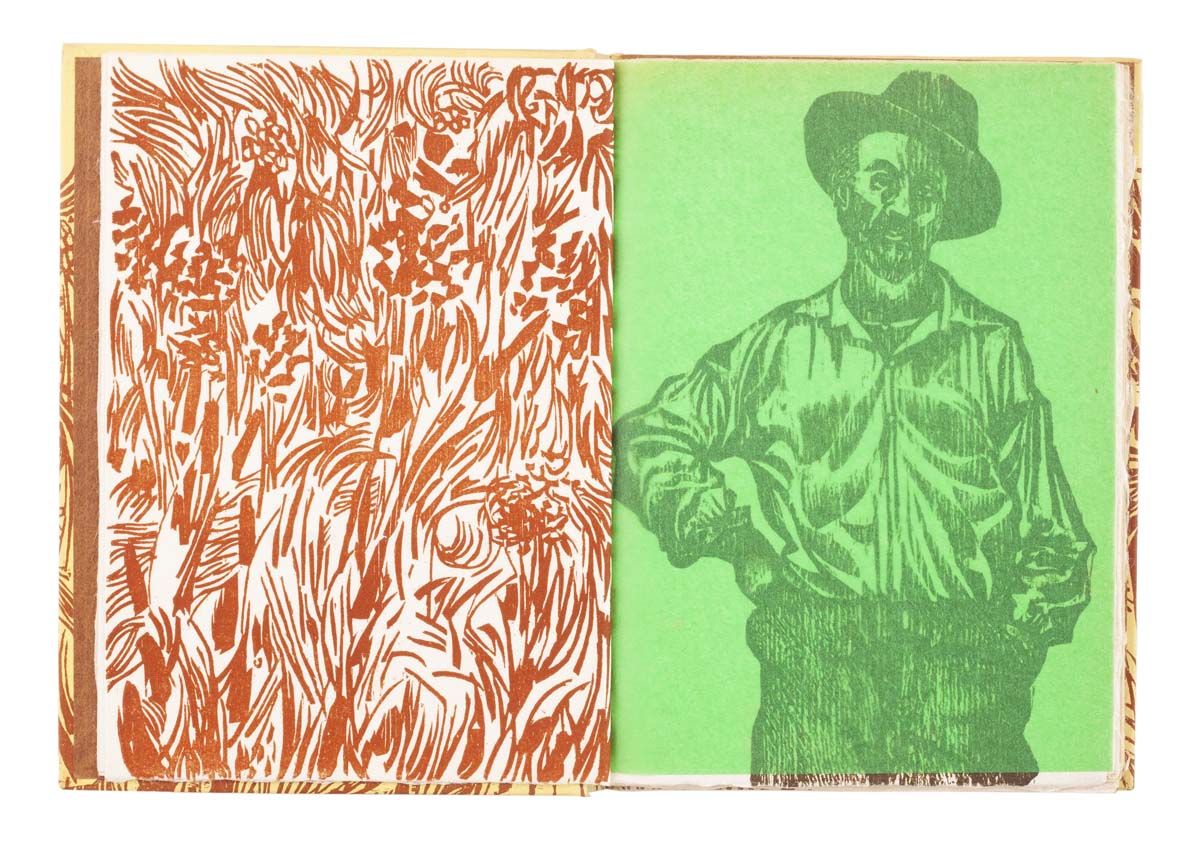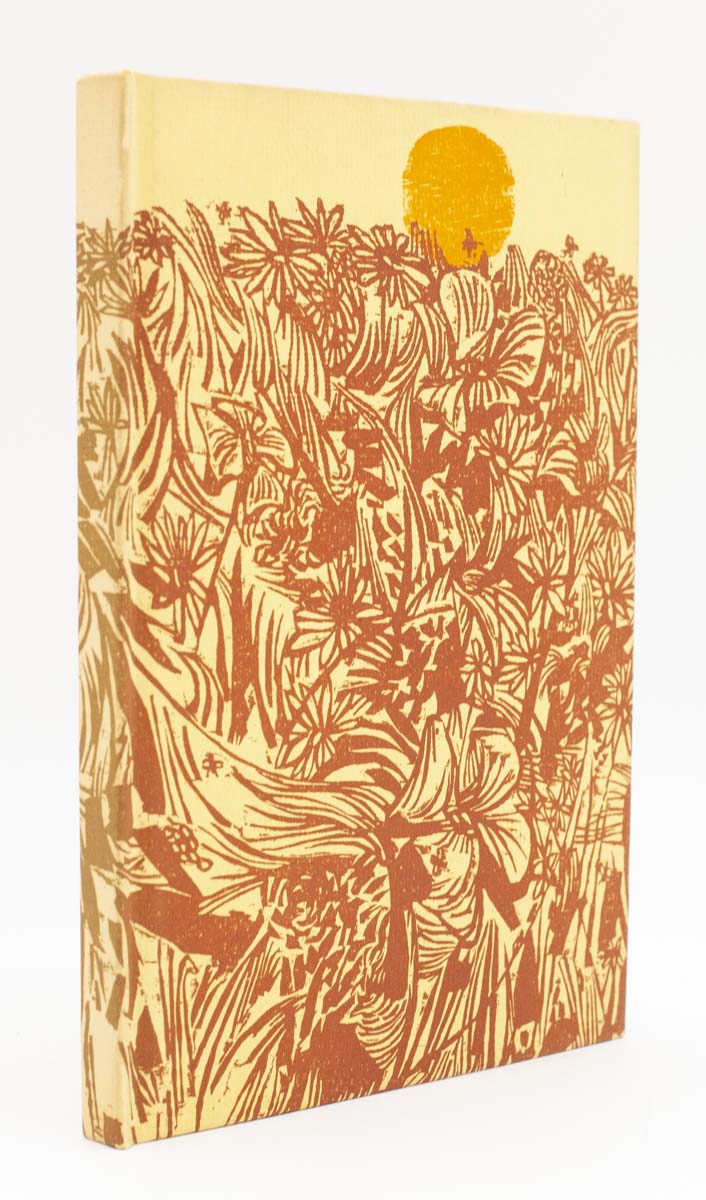 Woodcut Whitman
WHITMAN, Walt, and Antonio FRASCONI (illustrator).
A Whitman Portrait.
[New York, Spiral Press, 1960.]
Small squarish 8vo, unpaginated; with 17 woodcut illustrations in various colours and printed on various papers; publisher's illustrated yellow boards, spine slightly sunned; bookplate of D. G. Bridson, gift inscription presenting him with the book in 1960.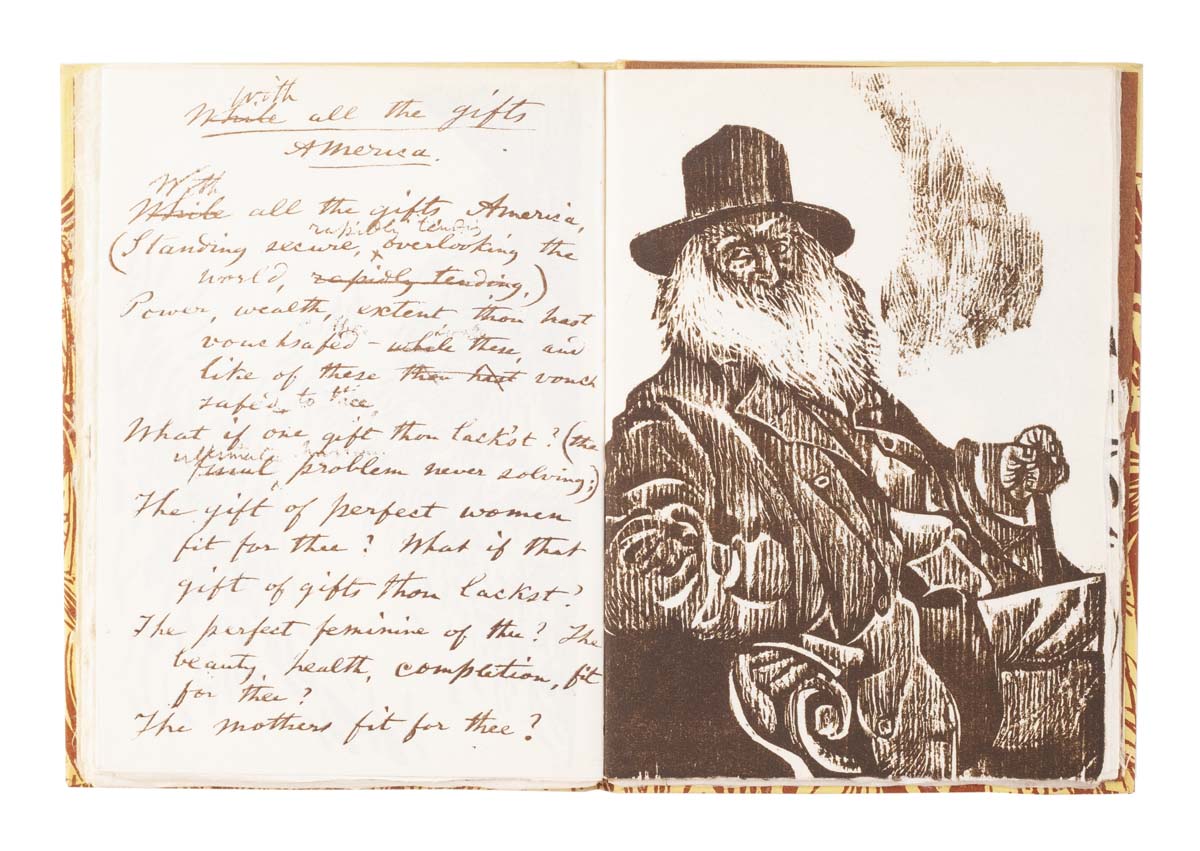 Added to your basket:
A Whitman Portrait.
First edition, comprising extracts from Leaves of Grass, facsimile letters and a selection of woodcut 'portraits' by Frasconi. Numbered 149 of 525 copies signed by Frasconi, printed on Japanese Goyu paper.
You may also be interested in...
'TWAS LAURELLED MARTIAL ROARING MURTHER! MARTIAL; James ELPHINSTON (translator).
The Epigrams of M. Val. Martial, in twelve books: with a comment.
First and only edition of a disastrous poetical project, the folly of the distinguished educationalist James Elphinston, who nevertheless attracted a host of distinguished subscribers including Samuel Johnson and Adam Smith. 'Garrick declared it the most extraordinary of all translations ever attempted, and told Johnson, who had lacked the courage to do the like, that he had advised Elphinston not to publish it. Elphinston's brother-in-law, Strahan, the printer, sent him a subscription of £50 and offered to double it if he would refrain from publishing ... Beattie spoke of the book as "a whole quarto of nonsense and gibberish", and Burns addressed the author in the following epigram (Letter to Clarinda, 1788): "O thou whom poesy abhors, Whom prose has turned out of doors! Heardst thou that groan? proceed no further, 'Twas laurelled Martial roaring murther!"' (DNB).
MUSIC TO LIFT THE SOUL [CONGREGATION OF THE ORATORY OF ST PHILIP NERI.]
A collection of seven componimenti sacri per musica for the Oratory of St Philip Neri of Venice.
A collection of seven libretti for sacred oratorios, to be performed in the Oratory of St Philip Neri in Venice.