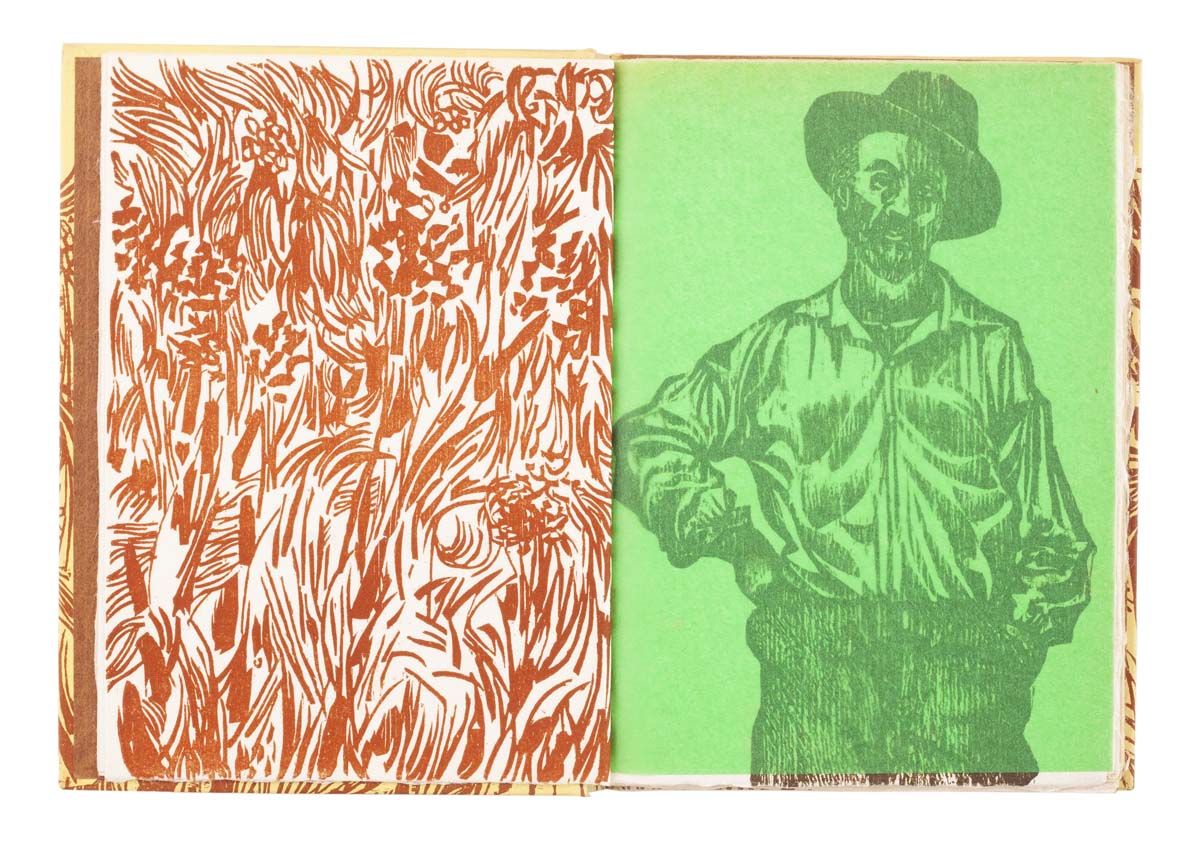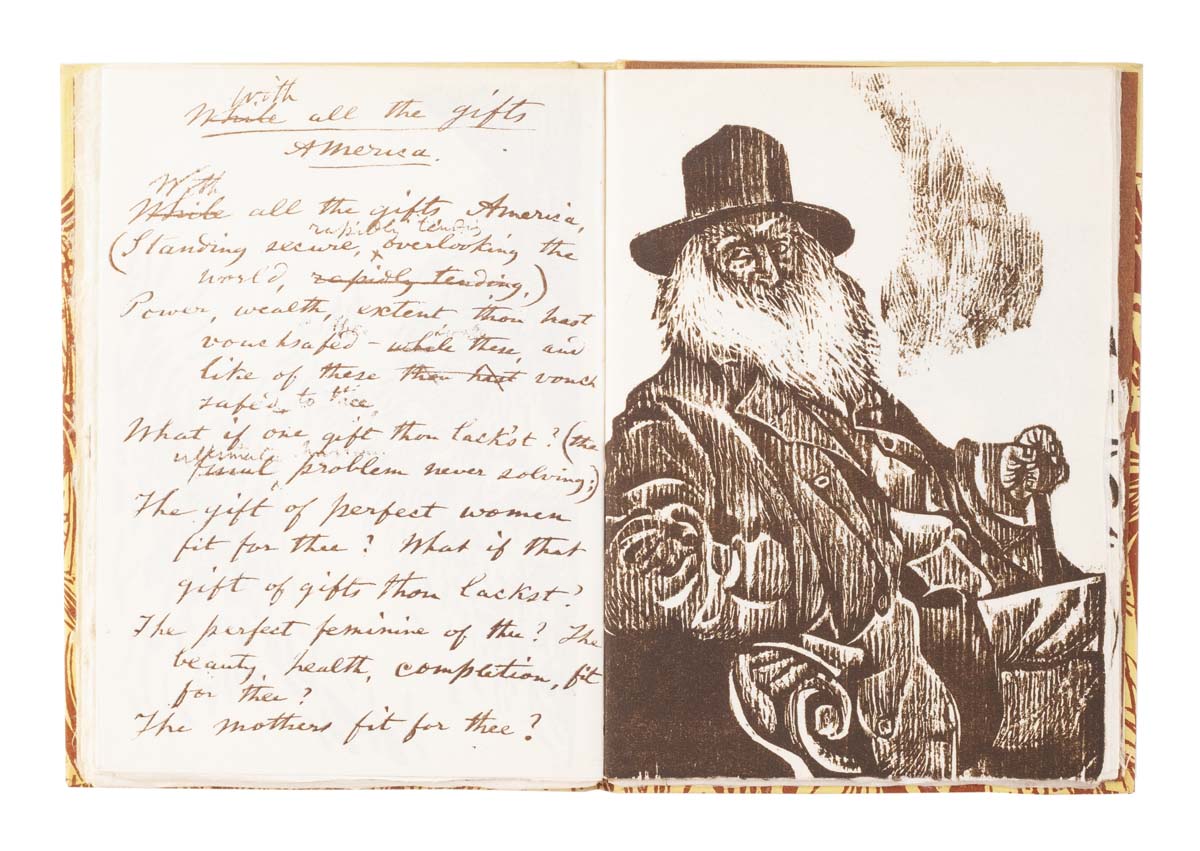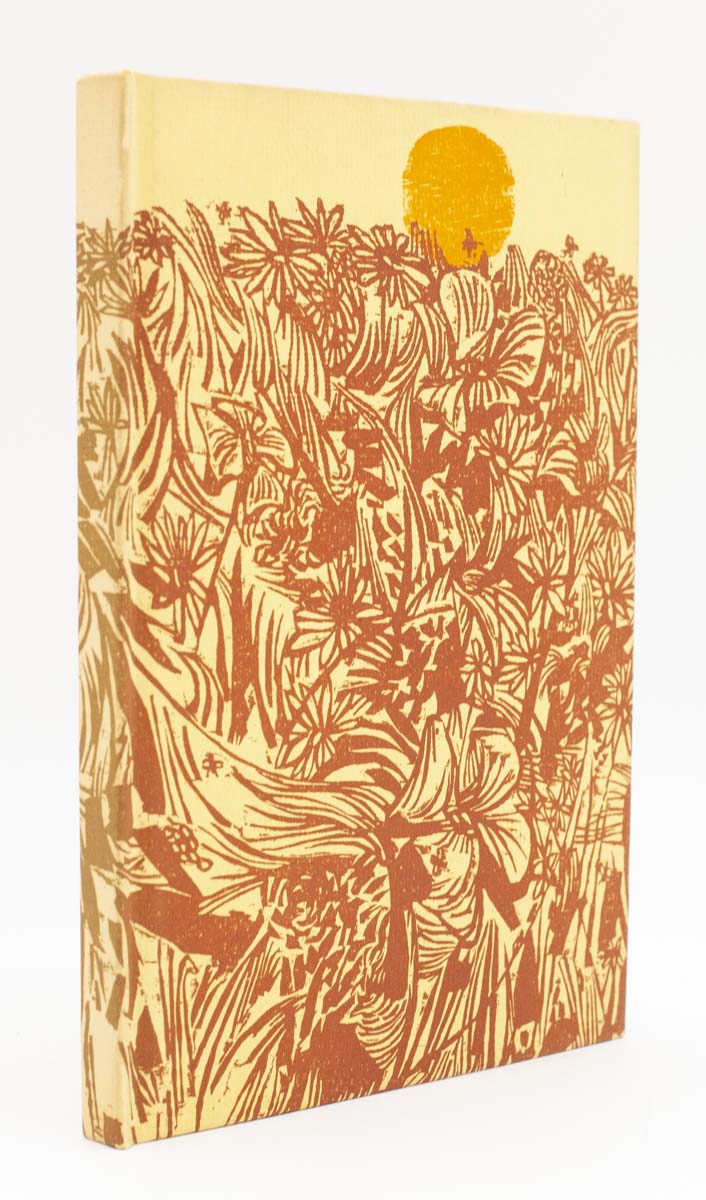 WOODCUT WHITMAN
WHITMAN, Walt, and Antonio FRASCONI (illustrator).

A Whitman Portrait.
[New York, Spiral Press, 1960.]
Small squarish 8vo, unpaginated; with 17 woodcut illustrations in various colours and printed on various papers; publisher's illustrated yellow boards, spine slightly sunned; bookplate of D. G. Bridson, gift inscription presenting him with the book in 1960.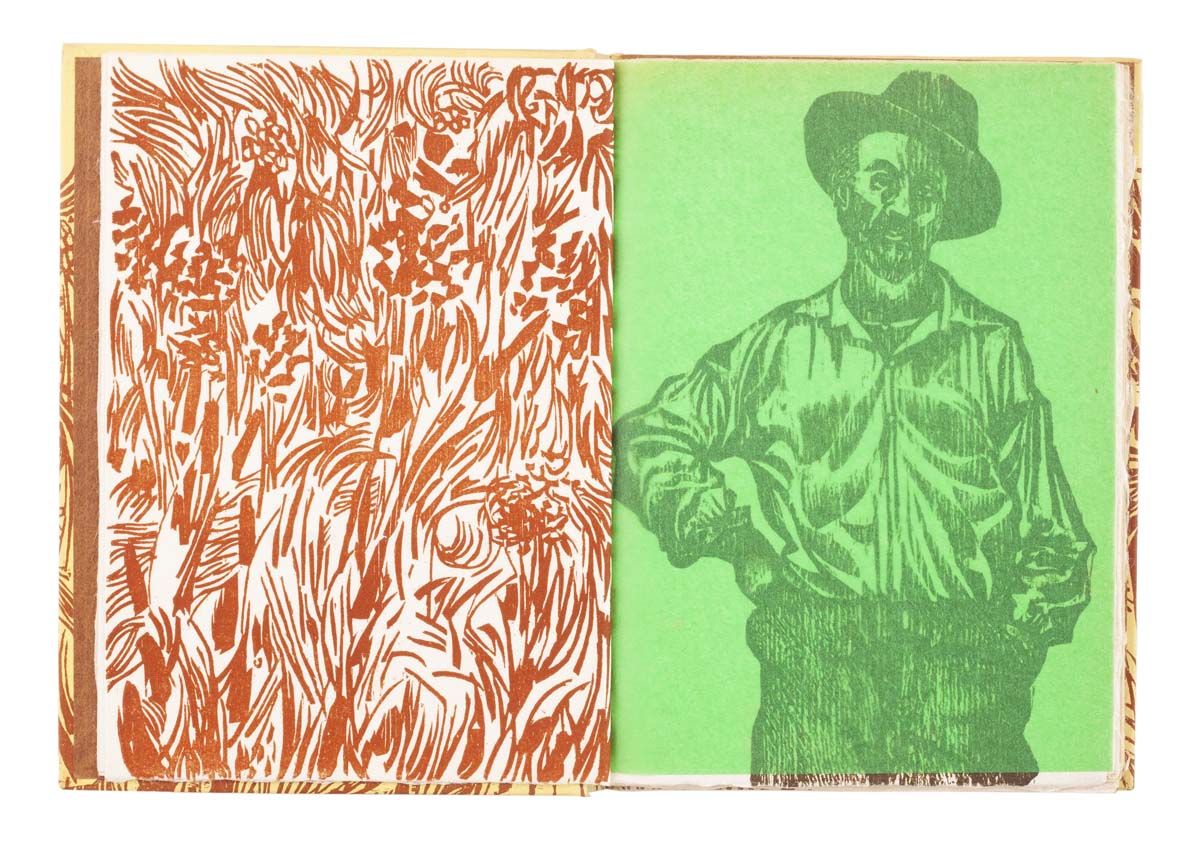 Added to your basket:
A Whitman Portrait.
First edition, comprising extracts from Leaves of Grass, facsimile letters and a selection of woodcut 'portraits' by Frasconi. Numbered 149 of 525 copies signed by Frasconi, printed on Japanese Goyu paper.
You may also be interested in...
PARKER, Dorothy.
Not so deep as a Well: The collected Poems of Dorothy Parker, decorated by Valenti Angelo.
Limited first edition, numbered 410 of 485 copies, signed by the author.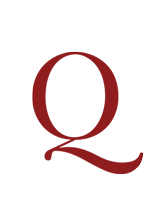 RENOUARD'S EXTRA-ILLUSTRATED COPY [SANDRAS, Gatien de Courtilz de.]
Remarques sur le gouvernement du royaume durant les regnes de Henry IV, surnommé le Grand, de Louys XIII, surnommé le Juste, et de Louys XIV, surnommé Dieu-Donné, le Grand, & l'Invincible.
First edition of Courtilz de Sandras's account of seventeenth-century French politics, bound by Simier and extra-illustrated by Renouard. A silk-merchant whose nascent political career collapsed with the Thermidore coup d'état in 1794, Antoine-Augustine Renouard (1765–1853) established himself in the 1790s not only as a collector, but also as a bibliographer of Aldine and Estienne editions and a bookseller with a reputation for fine books, handsomely bound and illustrated. The present volume is a fitting example of his tastes, with a suite of engraved portraits and an elegant binding by Simier, binder to the empress Marie-Louise and to King Louis-Philippe.