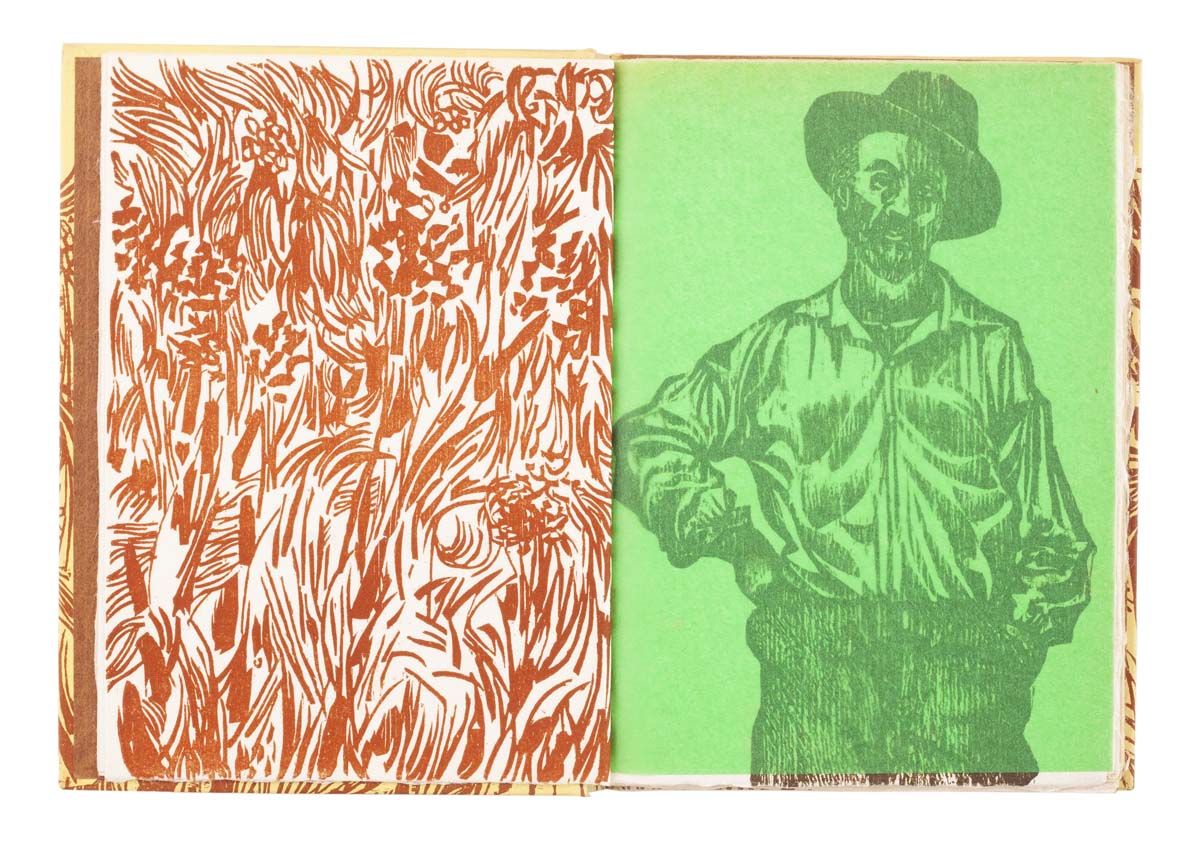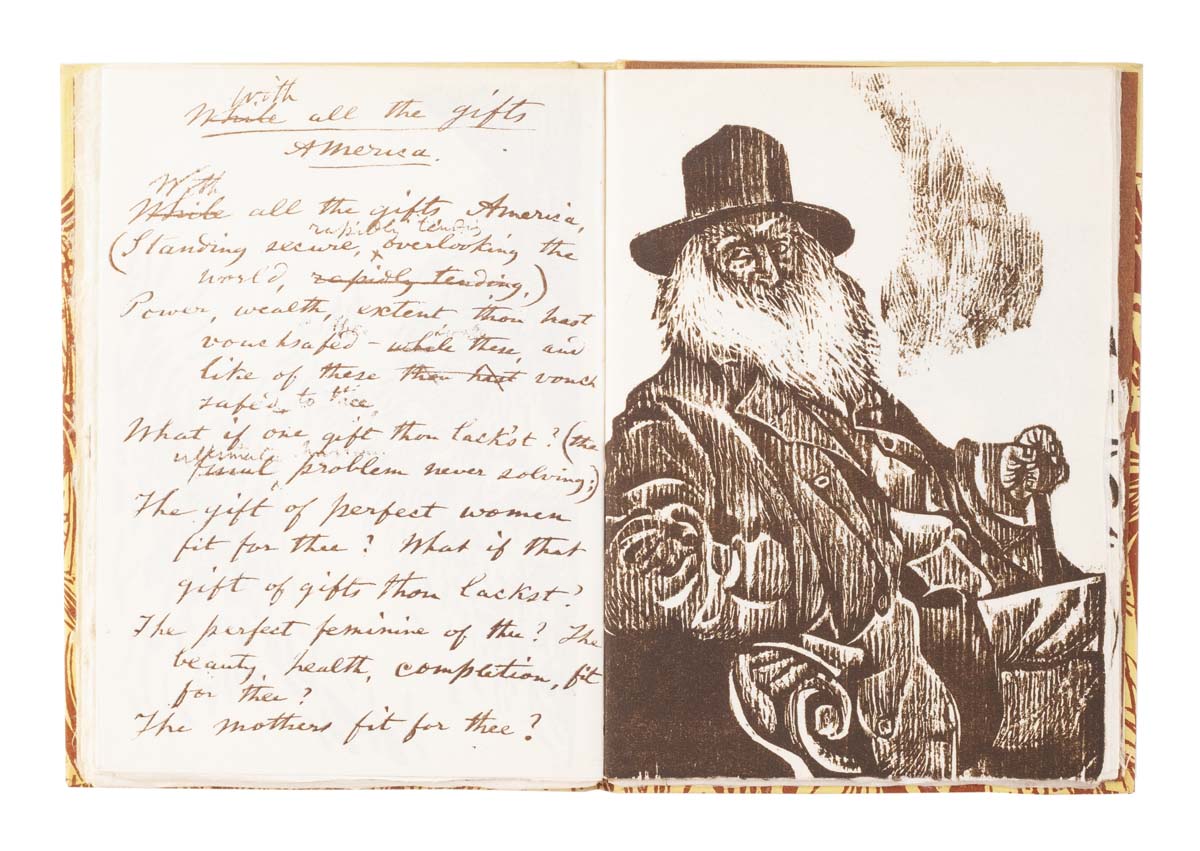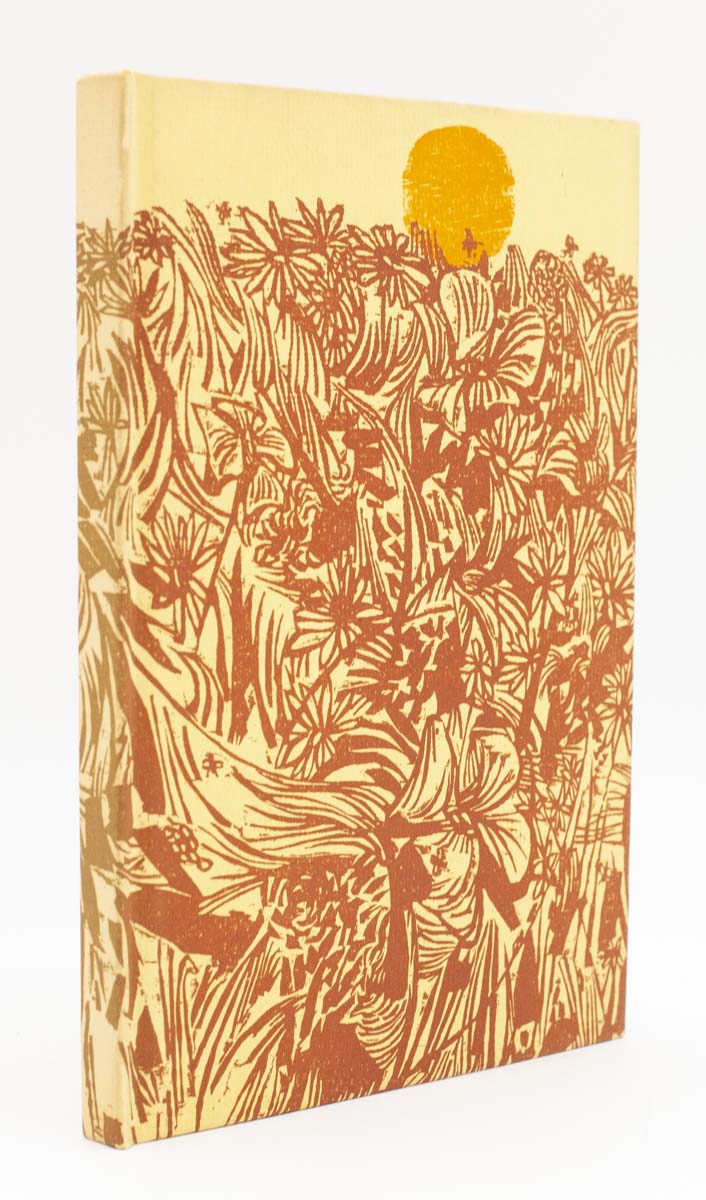 WOODCUT WHITMAN
WHITMAN, Walt, and Antonio FRASCONI (illustrator).

A Whitman Portrait.
[New York, Spiral Press, 1960.]
Small squarish 8vo, unpaginated; with 17 woodcut illustrations in various colours and printed on various papers; publisher's illustrated yellow boards, spine slightly sunned; bookplate of D. G. Bridson, gift inscription presenting him with the book in 1960.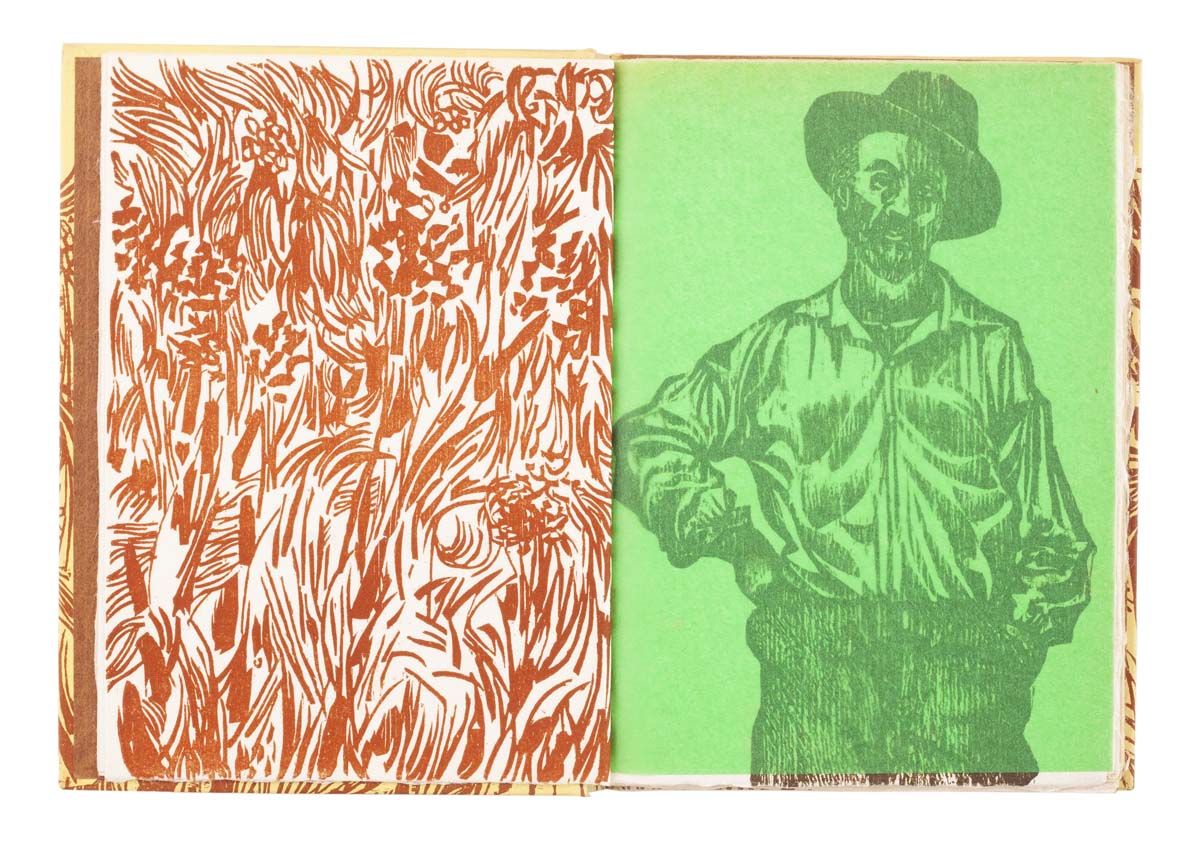 Added to your basket:
A Whitman Portrait.
First edition, comprising extracts from Leaves of Grass, facsimile letters and a selection of woodcut 'portraits' by Frasconi. Numbered 149 of 525 copies signed by Frasconi, printed on Japanese Goyu paper.
You may also be interested in...
LIFE OF THE BLACK HAITIAN SLAVE TURNED REVOLUTIONARY LEADER [COUSIN D'AVALLON.] 
Histoire de Toussaint-Louverture, chef des noirs insurgés de Saint-Domingue; précédée d'un coup d'oeil politique sur cette colonie, et suivie d'anecdotes et faits particuliers concernant ce chef des noirs, et les agens directoriaux envoyés dans cette partie du Nouveau-Monde, pendant le cours de la révolution ... 
First edition, uncommon on the market, of this biography of Toussaint Louverture (1743–1803), former slave and leader of the Haitian Revolution, complete with a famous portrait of him in military dress.  The only slave uprising that led to the founding of a state both free from slavery and ruled by non-whites and former captives, the revolution in Haiti, with Louverture at its centre, represents a defining moment in the history of the Atlantic world. 
VISITANDINE VITA SACCARELLI, Carl' Antonio.
Vita della beata Giovanna Francesca Fremiot di Chantal fondatrice della Visitazione di Santa Maria …
First edition of this abridged biography of Jeanne-Françoise Frémiot, Baronne de Chantal, the founder of the order of the Visitation of Holy Mary, based on Saccarelli's more extensive work of 1734.