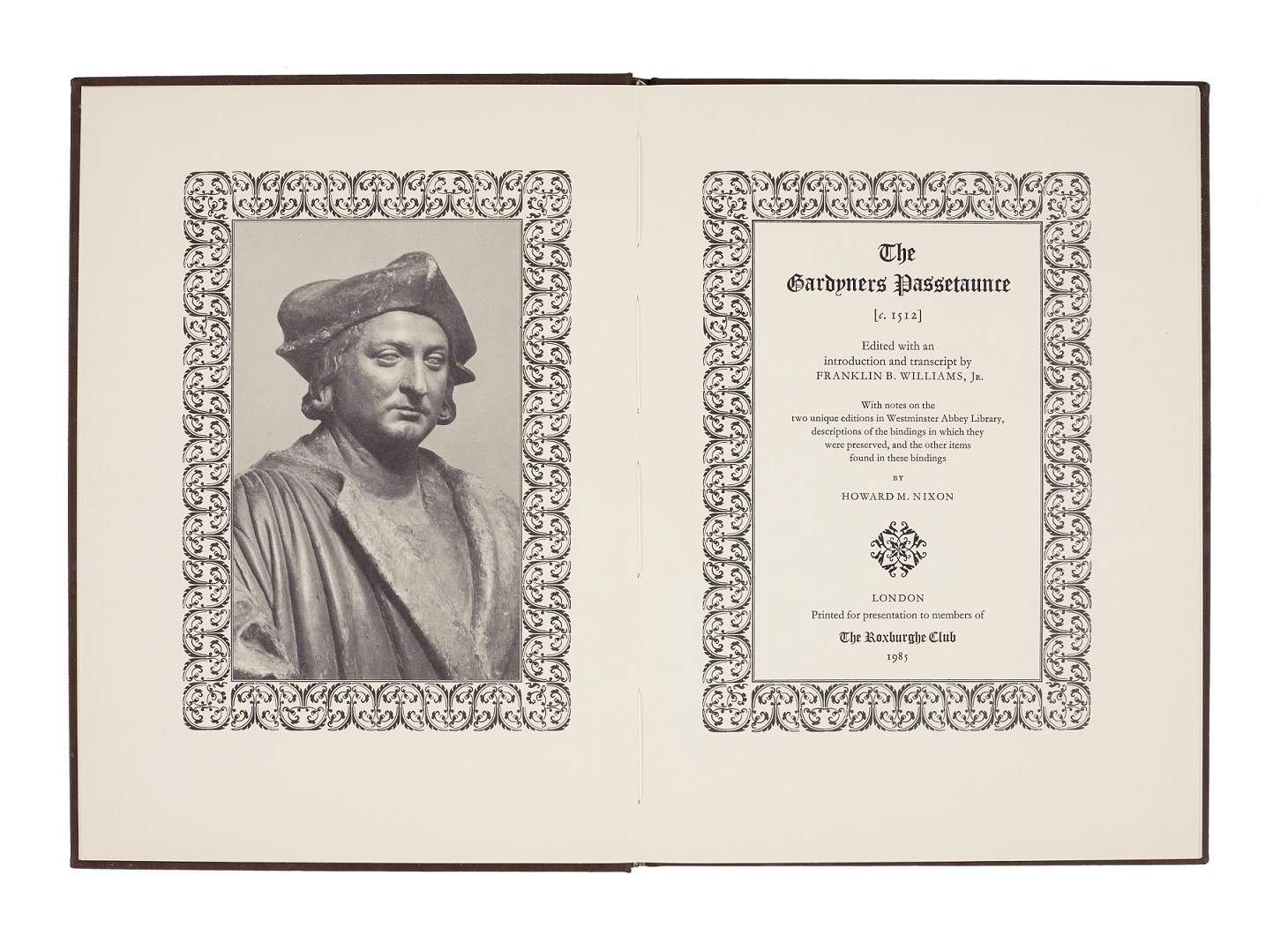 WILLIAMS, Franklin B., ed., with introduction and transcript by.
The Gardyners Passetaunce (c. 1512). With notes on the two unique editions in Westminster Abbey Library by Howard M. Nixon.
The Roxburghe Club, 1985.
£75

Approximately:
US $104
€85
The book contains notes on the two unique editions in Westminster Abbey Library, descriptions of the bindings in which they were preserved, and the other items found in these bindings by Howard M. Nixon. I t has an image of a bust of Henry VIII by Torrigiani as frontispiece, facsimiles of the Pynson edition in full and the existing fragments of the Goes edition, images of bindings and other fragments in the text.

The Gardyners Passetaunce is a propaganda poem promoting the newly formed Holy League which was proclaimed on 4 October 1511. It is a simplified version of a densely written Latin tract by James Whytstons which discusses the nature of a just war, the merit of fighting in defence of the Pope and compares Louis XIII of France to various tyrants and persecutors of religion.

Pynson, the king's printer, published this 'tabloid' poetic version at the behest of King and Court to spread the propaganda to a wider less academic public. A second edition appeared, probably in the same year, printed by Goes and Watson. The poem is anonymous but Nixon's essay on the poem's history does provide all the available evidence on the subject and draws his conclusions.
You may also be interested in...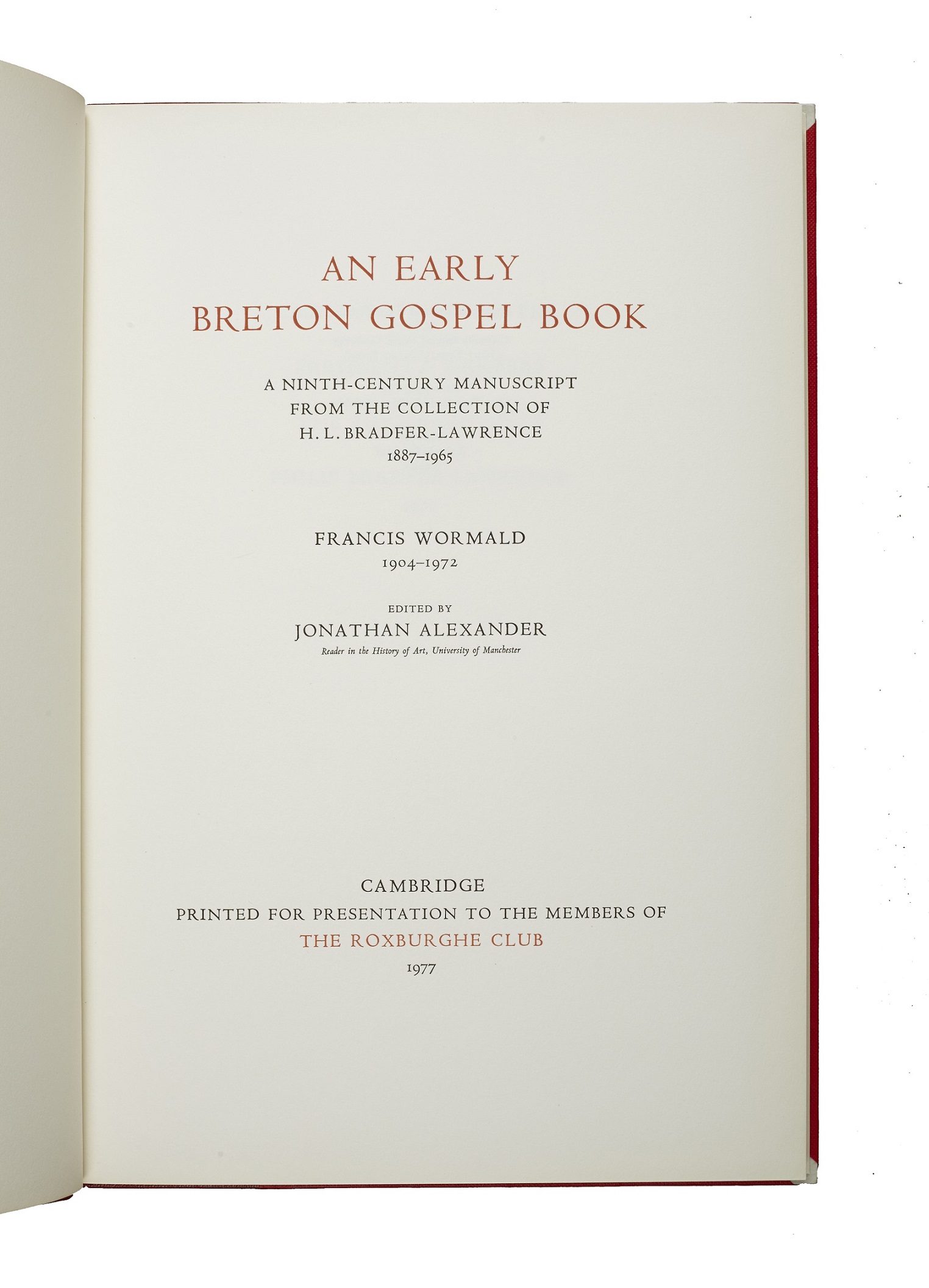 ALEXANDER, Jonathan, and Francis WORMALD, eds..
An Early Breton Gospel Book. A Ninth-Century Manuscript from the Collection of H. L. Bradfer-Lawrence.
This ninth-century manuscript was the oldest and most important in the collection formed by Harry Bradfer-Lawrence. The book was begun by Professor Francis Wormald. He discusses the manuscript's antecedents, both Carolingian and Merovingian, and the marked influence of Tours that points to a Breton origin, and notes the Anglo-Saxon additions made in the tenth century. The death of both owner and author left the task unfinished.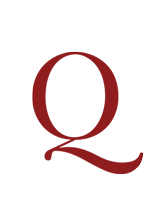 PAGLIARANI, Elio.
Inventario privato. Prefazione di Giacomo Zanga. Disegni di Alberto Casarotti.
First edition of the second published collection of poems by Elio Pagliarani (b. 1927), a member of the neo-avant-garde Gruppo 63. Pagliarani was the first of five poets to be anthologised by Alfredo Giuliani two years later in his important anthology I novissimi (1961), which in many ways can be seen as the launch of the Italian neo-avant-garde.