REMEMBER, REMEMBER, THE FIFTH OF NOVEMBER…
[WILLIAMS, John.]
The History of the Gunpowder-Treason, collected from approved Authors, as well popish as protestant.
London, Richard Chiswel, 1678.
4to, pp. [4 (imprimatur, title)], 12, 17-32; a very good copy in later paper wrappers, manuscript title in ink to upper wrapper, signs of earlier stab-stitching; twentieth-century pictorial bookplate of Hubert H. Edmondson.
£750

Approximately:
US $925
€863
Added to your basket:
The History of the Gunpowder-Treason, collected from approved Authors, as well popish as protestant.
First edition of an anti-popish history of the Gunpowder Plot. A well informed account drawing on both Anglican and Catholic sources, The History of the Gunpowder-Treason was published anonymously by John Williams (1633/6–1709), later Bishop of Chichester, amid renewed interest in the subject during the purported Popish Plot of 1678 to 1681. A prolific controversialist and staunch defender of Anglican protestantism, Williams used his History to urge readers not to forget the events of 1605, nor to disregard the perceived (and subsequently disproved) papist threat.

A second edition was published the following year, and a third in 1681. This work rarely appears on the market: only one copy of the first edition could be traced at auction (Sotheby's, 1946), with the second and third appearing in one copy each.

Provenance: from the 'Gunpowder Plot Museum' of Hubert H. Edmondson (also a celebrated collector of early English leather drinking vessels) housed at Huddington Court, once the home of the Wintour family and most notoriously of the Gunpowder plot conspirators Robert, Thomas, and John Wintour. The ill-fated plans to blow up the Houses of Parliament in 1605 were, at least in part, conceived at Huddington Court, and it was to their ancestral home that the Wintours fled, along with their fellow conspirators, after the failure of the Plot.

ESTC R1987; Wing W2705
You may also be interested in...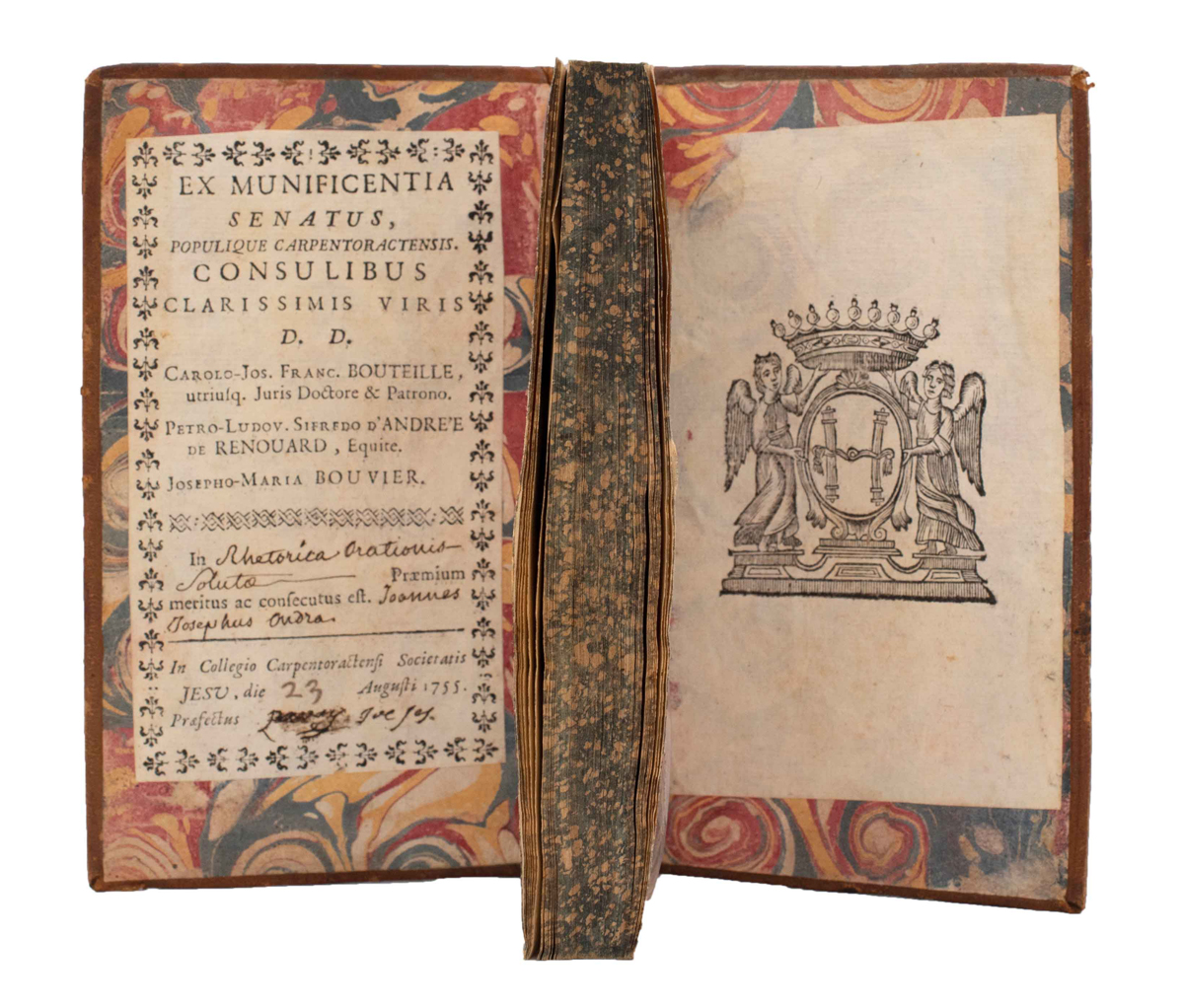 A PRIZED COPY PELLISSON, [Paul]. 
Histoire de l'Academie Françoise par M. Pelisson [sic], nouvelle edition, augmentee des deux discours de M. l'Abé [sic] de St. Pierre sur les travaux de l'Academie. 
An attractive prize copy of Pellisson's history of the Académie française, with a printed presentation label from the Jesuit college in the Occitan town of Carpentras, outside Avignon. 
LEWIS, Wyndham.
Paleface, the Philosophy of the melting Pot.
First edition, a considerably expanded version of an essay which first appeared in The Enemy no. 2, examining 'race-consciousness' in contemporary literature and the 'melting pot' philosophy of America. 'I am heart and soul upon the side of the Melting Pot, not upon that of the Barbed Wire' he maintains, but there are chilling arguments against miscegenation and decrying 'white guilt'. Particular targets of Lewis's satire were Sherwood Anderson's Dark Laughter> and D. H. Lawrence's Mornings in Mexico.