WITTENBERG DISPUTATIONS
[WITTENBERG, University of].
Tomus primus disputationum theologicarum, in academia Wittebergensi ab anno 1600 usq[ue] ad 1606 publice habitarum ... Cum triplice indice.
Wittenberg, Kaspar Heyden, 1625.
[bound with:]
---. Tomus secundus disputationum theologicarum, in academia Wittebergensi ab anno 1606 usq[ue] ad 1611 publice habitarum ... Cum quadruplici indice. Wittenberg, Christian Thamm, 1623.

Two vols in one, 8vo, pp. [xvi], 914, [72]; [xvi], 1019, [45]; engraved head- and tail-pieces and initials; some browning, small loss to fore-edge of title-page to vol. I where name of former owner partly removed, paper repair to fore-edge of leaf (:)7; a very good copy in 18th-century stiff vellum, overlapping edges, title inked to spine, blue edges, small chips to head and tail of spine, bottom corners scraped, small stains to covers; some marginal ink annotations and underlining in vol. I, note recording purchase of the volume in 1769 on front pastedown.
£950

Approximately:
US $1257
€1111
Added to your basket:
Tomus primus disputationum theologicarum, in academia Wittebergensi ab anno 1600 usq[ue] ad 1606 publice habitarum ... Cum triplice indice.
A collection of twenty-eight disputations held at the University of Wittenberg by Lutheran theologians and their students between 1600 and 1611. The disputations cover much ground, including the Eucharist, Church councils, canonical scripture, predestination, original sin, Christ's ascension, the antichrist, heretics, the Trinity, baptism, the Church Militant, sin and blasphemy. Among those named as 'praeses' are several staunch Wittenberg Lutherans such as Leonhard Hutter, Salomon Gesner, Aegidius Hunnius, David Runge, Georg Mylius, Friedrich Balduin, and Wolfgang Franz, while the respondents include Matthias Hoë, Hermann Samson, Balthasar Meisner, Aegidius Strauch (three times a respondent), Nicolaus Hunnius, and Johann Behm. Both volumes are equipped with substantial indexes.

This sammelband comprises the first volume of Kaspar Heyden's 1625 edition and the second from Christian Thamm's earlier edition of 1623. Both these editions included a third volume, collecting disputations held between 1611 and 1615, which is not present here.

VD17 1:053400H and VD17 39:159714Q. No copies of the first volume are noted on COPAC; one copy of the Tomus secundus is recorded at the National Library of Scotland.
You may also be interested in...
HUGUENOT PRAYERS MEDITATION ET PRIERE DU JEUSNE,
seigneur ouvre me levres, & ma bouche announcer ta loüange. Ps. 51.v.17.
First edition, extremely rare, of a prayer in preparation for a fast, published for sale in Charenton, the first Protestant centre in the Paris region.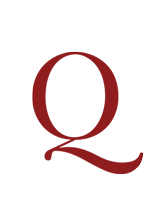 REBUTTAL OF SAVONAROLA BY A FORMER ACOLYTE [SAVONAROLA]. POLITO, Ambrogio Caterino.
Discorso … contra la dottrina, et le profetie di Fra Girolamo Savonarola.
First edition, very rare ('raro e ricercato', Bongi), of a condemnation of Savonarola's theology, doctrine and prophecies by a former Savonarola acolyte, 'one of the most fiery Catholic polemicists of his times' (ibid., our translation), who four years earlier had published a confutation of Luther's theology. The first part examines the attractiveness, plausibility and success of Savonarola's preaching. Bishop Polito, a member of the same order as the Ferrarese friar, relives the times of his own past sympathies for Savonarola, and offers, with all the benefits of an insider's outlook, an analysis of the reasons for Savonarola's rise and popularity. Yet he finds Savonarola's depiction of a corrupt Church ('almost embodying the Antichrist, as the Lutherans say', p. 8v.) grossly misrepresentative, and feels that heresy infiltrates Savonarola's doctrines much as leprosy affects without remedy a body which might yet appear to have intact parts.