WITTENBERG DISPUTATIONS
[WITTENBERG, University of].
Tomus primus disputationum theologicarum, in academia Wittebergensi ab anno 1600 usq[ue] ad 1606 publice habitarum ... Cum triplice indice.
Wittenberg, Kaspar Heyden, 1625.
[bound with:]
---. Tomus secundus disputationum theologicarum, in academia Wittebergensi ab anno 1606 usq[ue] ad 1611 publice habitarum ... Cum quadruplici indice. Wittenberg, Christian Thamm, 1623.

Two vols in one, 8vo, pp. [xvi], 914, [72]; [xvi], 1019, [45]; engraved head- and tail-pieces and initials; some browning, small loss to fore-edge of title-page to vol. I where name of former owner partly removed, paper repair to fore-edge of leaf (:)7; a very good copy in 18th-century stiff vellum, overlapping edges, title inked to spine, blue edges, small chips to head and tail of spine, bottom corners scraped, small stains to covers; some marginal ink annotations and underlining in vol. I, note recording purchase of the volume in 1769 on front pastedown.
£950

Approximately:
US $1325
€1101
Added to your basket:
Tomus primus disputationum theologicarum, in academia Wittebergensi ab anno 1600 usq[ue] ad 1606 publice habitarum ... Cum triplice indice.
A collection of twenty-eight disputations held at the University of Wittenberg by Lutheran theologians and their students between 1600 and 1611. The disputations cover much ground, including the Eucharist, Church councils, canonical scripture, predestination, original sin, Christ's ascension, the antichrist, heretics, the Trinity, baptism, the Church Militant, sin and blasphemy. Among those named as 'praeses' are several staunch Wittenberg Lutherans such as Leonhard Hutter, Salomon Gesner, Aegidius Hunnius, David Runge, Georg Mylius, Friedrich Balduin, and Wolfgang Franz, while the respondents include Matthias Hoë, Hermann Samson, Balthasar Meisner, Aegidius Strauch (three times a respondent), Nicolaus Hunnius, and Johann Behm. Both volumes are equipped with substantial indexes.

This sammelband comprises the first volume of Kaspar Heyden's 1625 edition and the second from Christian Thamm's earlier edition of 1623. Both these editions included a third volume, collecting disputations held between 1611 and 1615, which is not present here.

VD17 1:053400H and VD17 39:159714Q. No copies of the first volume are noted on COPAC; one copy of the Tomus secundus is recorded at the National Library of Scotland.
You may also be interested in...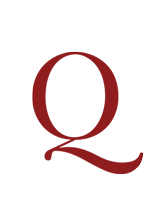 CAESAR, Caius Julius.
Rerum gestarum commentarii XIV … omnia collatis antiquis manuscriptis exemplaribus, quae passim in Italia, Gallia, & Germania invenire potuimus, docte, accurate, & emendate restituta, prout proxima pagina indicator, Eutropii epitome belli gallici ex Suetonii Tranquilli monumentis, quae desiderantur, cum doctiss. annotationibus.
First Strada edition of Caesar's Commentaries, with woodcut illustrations, annotated by the Feuillants against François Hotman. Prepared by the humanist scholar Jacopo Strada (1507 – 1588), Rab's edition prints Caesar's Commentaries with Aulus Hirtius's additions, Eutropius's epitome of Suetonius, and commentaries by Hotman, Aldus, and others. The fine series of unattributed woodcuts shows plans and views of battles, fortifications, and cities.
The present copy is from the library of the Convent of the Feuillants at Paris, established by Henri III in 1587. An austere order formed from the Cistercian reform movement of the 1570s, the Feuillants evidently disapproved of the Protestant François Hotman (1524 – 1590), striking through each appearance of his name. The celebrated monastic library, comprising some 24,000 volumes including fine manuscripts and a collection of heterodox work, was dispersed at the Revolution when the order was suppressed, though a mid-eighteenth-century catalogue survives at the Bibliothèque Mazarine.
USTC 617613; VD16 C47; Adams C61.
PRINTED FOR THE CHANNEL ISLANDS AND THE SAVOY [BOOK OF COMMON PRAYER.]
La Liturgie. C'est a dire, le formulaire des Prieres publiques, de l'Administrations des Sacreman; at des autre Ceremonies … avec le Pseautier, ou les Pseaumes de David …
First edition of this translation, printed for the use of 'toutes les Eglisses Paroissiales & dans les Chapelles de Isles de Jersey, Guernsey, & autres Isles adjacentes', as well as for the French congregation at the Savoy in London.