FAMILY FARRIERY
WOOD, John.
A new compendious Treatise of Farriery, wherein are set forth in a plain, familiar, and natural Manner the Disorders incident to Horses, and their respective Cures, together with some interesting Observations on Bleeding, Purging, Exercise, &c.
London, Hewett for the author, and sold by J. Brindley, T. Payne, and R. Withy & J. Ryall, 1757.
8vo, pp. [2 (half-title)], [v]-xiv, [15]-28, xcviii, 136, 6, 72; woodcut and typographic initials and ornaments; bound without title; paper flaws to G6 and d6, damp-stain to lower edge of later leaves; otherwise a very good copy in contemporary English speckled calf, borders double-filleted in git, spine gilt-ruled in compartments; a few scuffs and marks, corners a little bumped with minor loss to one; contemporary manuscript notes, mostly to endpapers (see below).
£650

Approximately:
US $842
€711
Added to your basket:
A new compendious Treatise of Farriery, wherein are set forth in a plain, familiar, and natural Manner the Disorders incident to Horses, and their respective Cures, together with some interesting Observations on Bleeding, Purging, Exercise, &c.
First edition of a treatise on farriery by John Wood, formerly groom to the King of Sardinia. The contemporary manuscript notes appear in several hands belonging to members of the Green family of Uppington in Shropshire, though the majority match inscriptions by Barnard and Jane Green. Several record family events, including the births of Barnard (August 16th 1736) and Jane (June 24th 1755), and on the half-title verso are four untraced verses of God Save the King!. Of particular interest, however, are accounts for the payment of several named farriers, from 'a drink for a cow' by Mr Middleton for 1 s. 6 d. to 2 s. 6 d. to Mr Jonson 'for drawing a calf'.

The list of subscribers offers an interesting insight to those occupied with farriery in the mid eighteenth century, from the upper ranks of the peerage to lowly farriers, with local parsons and squires and a variety of military and medicinal men.

ESTC T114731; Dingley 679; not in Mellon.
You may also be interested in...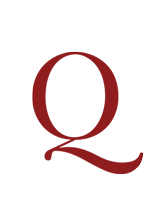 MARKHAM, 'J.' [Gervase], G. JEFFERIES, 'and Experienced INDIANS', [and C.D. LESHER (editor)].
The Citizen and Countryman's experienced Farrier, containing: I. the most and best approved Method of Ordering, Dieting, Exercising, Purging, Scowering, and Cleansing of Horses, also choice Restoratives to cheer the Heart, procure an Appetite, and to clear the Lungs and Pipes, so as to strengthen the Wind, and give large Breath to the Running or Race-Horse; II. a certain sure Method to know the true State of any Horse's Body, as to his Sickness or Health; III. the true Shape of a Horse explained, with choice Directions for Burying; IV. an experienced and approved Method for Raising of Horses, as to Ordering, Keeping, & c., also Mares, Colts, and Stallions; V. a sure and certain Rule to know the Age of any Horse, from one Year to ten, with good Observations as he further advances in Years; VI. the best and experienced Way of Keeping the common Hackney, or Hunting Horse, so as to keep him lively, cheerful, free from Colds, Strains, Windgalls, and gross Humours; VII. an approved Method of Purging, Bleeding, and Feeding Cattle, with choice approved Recipts for the Diseases they are incident to, with Signs to know the Disease, and Directions for the Use of Medicines; to all which is added a valuable and fine Collection of the surest and best Receipts in the known World, for the Cure of all Maladies and Distempers that are incident to Horses, of what Kind soever, with Directions to know what is the Ailment, or Disease.
Undated Chambersburg edition. Among the most popular farriery manuals in America, the Experienced Farrier remained in print almost a century after its first appearance, with this Chambersburg edition following those of Wilmington and Baltimore. Intended, like its predecessors, for the common farmer 'who is scarcely able to read', the present edition adds for the first time German names for plants and chemicals for medicines 'so that you may not be at a loss to obtain the ingredients' (p. vii).
WITH CONTEMPORARY MANUSCRIPT REMEDIES TAPLIN, William.
The Gentleman's Stable Directory, or modern System of Farriery, comprehending all the most valuable Prescriptions and approved Remedies, accurately proportioned and properly adapted to every known Disease to which the Horse is incident, interspersed with occasional References to the dangerous and almost obsolete Practice of Gibson, Bracken, Bartlet, Osmer, and others, also particular Direction for Buying, Selling, Feeding, Bleeding, Purging, and Getting into Condition for the Chase, with experimental Remarks upon the Management of Draft Horses, their Blemishes and Defects, to which is now added a Supplement, containing practical Observations upon Thorn Wounds, punctured Tendons, and ligamentary Lameness, with ample Instructions for their Treatment and Cure, illustrated by a Recital of Cases, including a Variety of useful Remarks, with a successful Method of Treating the canine Species, in that destructive Disease called the Distemper.
'Tenth edition, considerably enlarged and carefully corrected', an annotated copy of one of the best known works on farriery. Though published only two years previously, the Gentleman's Stable Directory had reached its tenth edition by 1790 and continued to be printed in extraordinary numbers until the end of the century. Despite this success, Pugh describes Taplin as 'a very mediocre practitioner and writer' ('although better than a quack'). Nonetheless, he was a keen supporter of the professionalisation and scientific development of farriery, identifying in this work the errors of earlier authors, and 'as far as one can tell, he was the only member of the old generation of farriers to attempt to associate himself with the new venture [the future Royal Veterinary College] in veterinary science' (Pugh).