SATIRICAL MAGAZINE FROM THE 1905 REVOLUTION
ZRITEL'
[The Observer] No. 24.
St Petersburg, "Sever"/A. M. Lesman, 1905.
Sm. folio, pp. 12, with cover illustration by Shestopalov printed in orange and black and numerous illustrations in text printed in black, red and blue; a little stained and dust-soiled, but generally in good condition, folded as issued.
£750

Approximately:
US $1049
€855
A very rare number, confiscated by the authorities, of the very first of the satirical magazines to come out of the 1905 Revolution. 25 numbers were published, between 5 June and 11 December 1905, edited by Yu. K. Artsybyshev. Contributors include Fedor Sologub, and the artists Epifanov and Shestopalov, whose cover design for no. 24 is the 'only work in 1905 to portray the alliance between worker, soldier and sailor' (Cathy Porter, Blood & Laughter: Caricatures from the 1905 Revolution, London, Jonathan Cape, 1983, p. 38)

Russkaia satiricheskaia periodika 100; Dul'skii 1; Smirnov-Sokol'skii 2229.
You may also be interested in...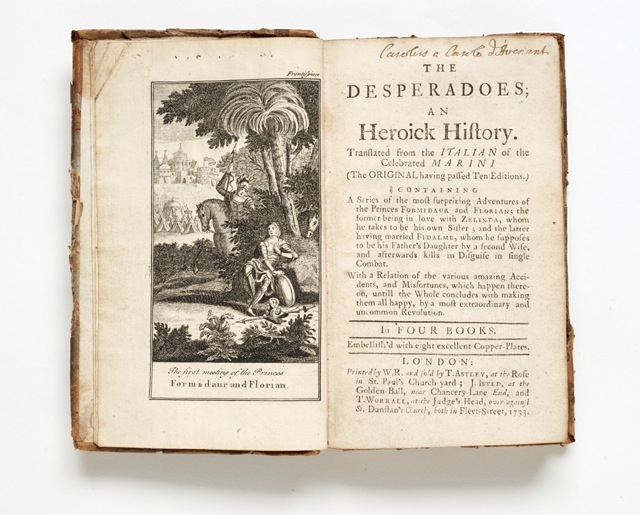 MARINI, Giovanni Ambrogio.
The Desperadoes; an heroick History. Translated from the Italian of the celebrated Marini (the Original having passed ten Editions.) Containing a Series of the most surprizing Adventures of the Princes Formidaur and Florian … In four Books. Embellish'd with eight excellent Copper-Plates.
First and only edition in English of Le gare de' disperati (1644), the second of three romances by Marini (1596-1668). Inevitably, 'It was necessary to omit many Things that were contrary to our Morals; to Decency, and to the Purity of the English Tongue …'. But the general scheme of events is the same as the original, and is outlined on the title-page: 'A Series of the most surprizing Adventures of the Princes Formidaur and Florian; the former being in love with Zelinda, whom he takes to be his own Sister; and the latter having married Fidalme, who he supposes to be his father's Daughter by a second Wife, and afterwards kills in Disguise in single Combat. With a Relation of the various amazing Accidents, and Misfortunes, which happen thereon, until the Whole concludes with making them all happy, by a most extraordinary and uncommon Revolution.'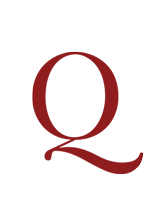 TRUBETZKOY, Nikolai Sergeevich.
Das morphonologische System der russischen Sprache.
First edition, published as the second part of Description phonologique du russe moderne; the first part, Roman Jakobson's 'Phonologie général du mot', was published later.