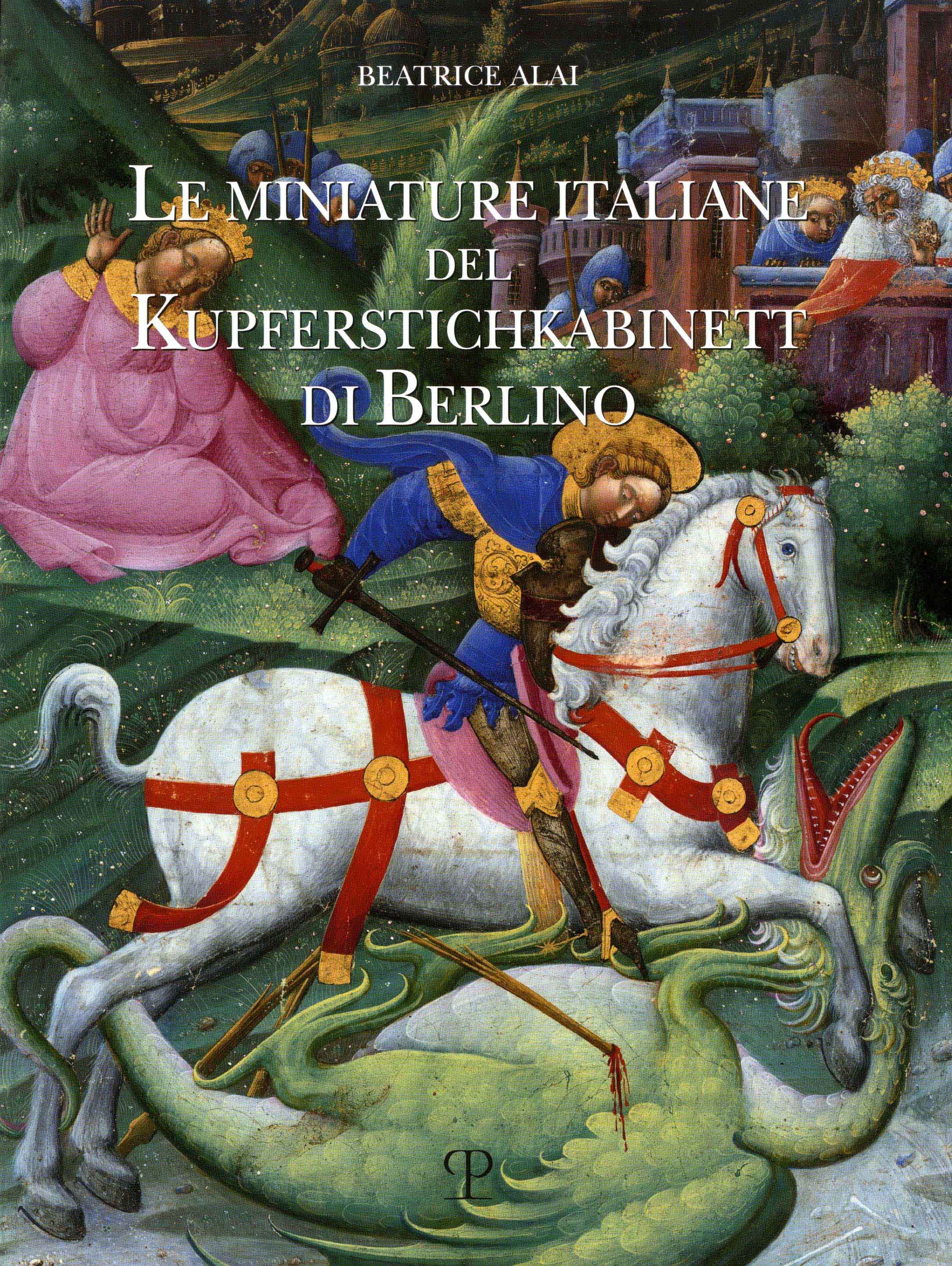 ALAI, Beatrice.
Le miniature Italiane del Kupferstichkabinett di Berlino.
Florence, Edizioni Polistampa, 2019.
Folio (31 x 24 cm), pp. 365, [3]; 40 leaves of colour plates, reproductions in black and white; bound in pictorial card wrappers.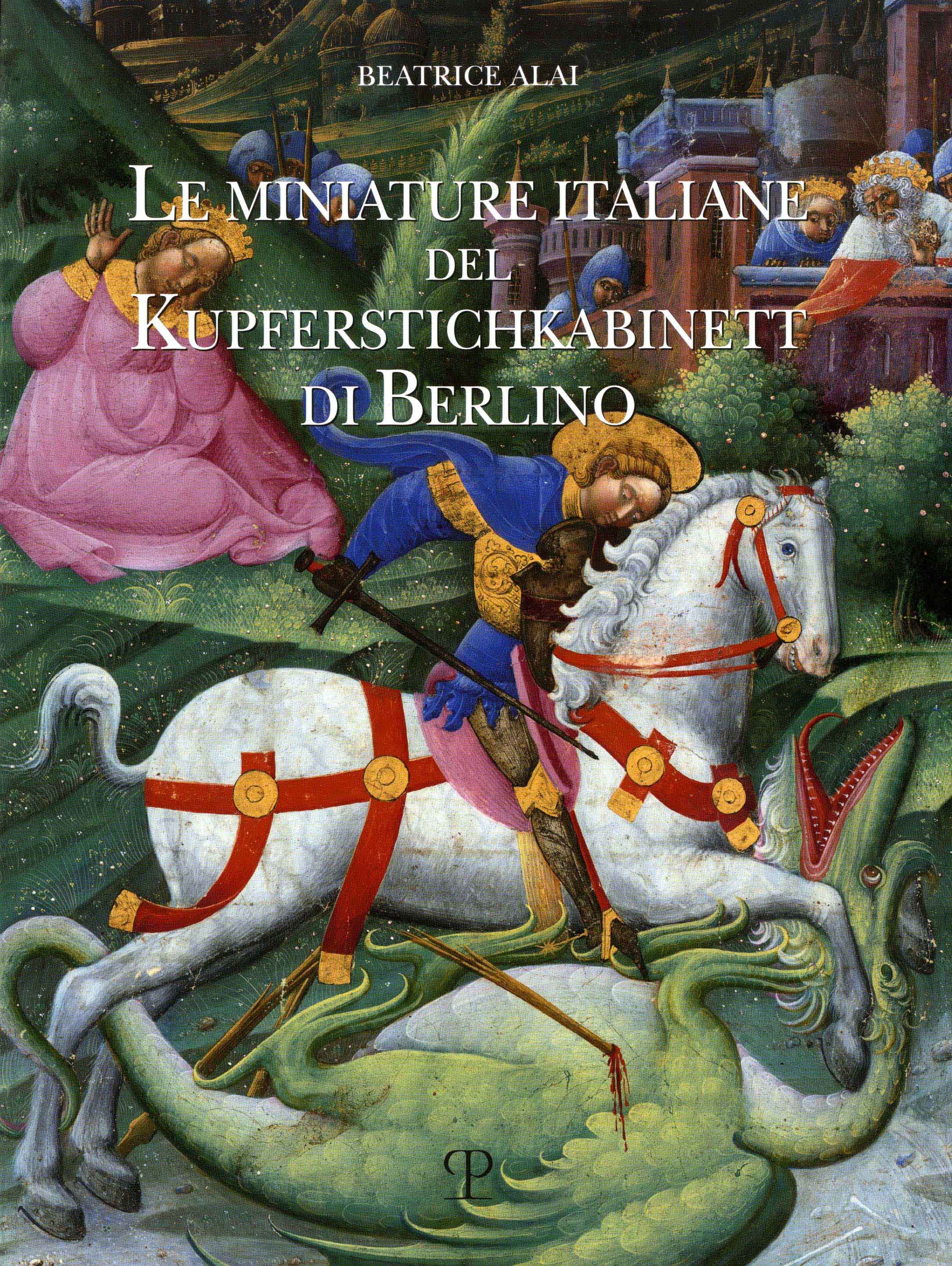 Added to your basket:
Le miniature Italiane del Kupferstichkabinett di Berlino.
From the presentation leaf: 'Bernard Quaritch Ltd is delighted to be a sponsor of this magnificent publication. We feel sure that our German founder, both as publisher of scholarly works and dealer in medieval manuscripts, would have been proud to support Beatrice Alai's catalogue of the Italian miniatures in one of the great German collections. Quaritch would certainly have known the Kupferstichkabinett's illustrious director Friedrich Lippmann, for in 1888 he published Lippmann's The Art of wood-engraving in Italy in the fifteenth century, the same year in which Lippmann acquire from Quaritch the splendid Roman calendar leaf which is described within these pages.'
You may also be interested in...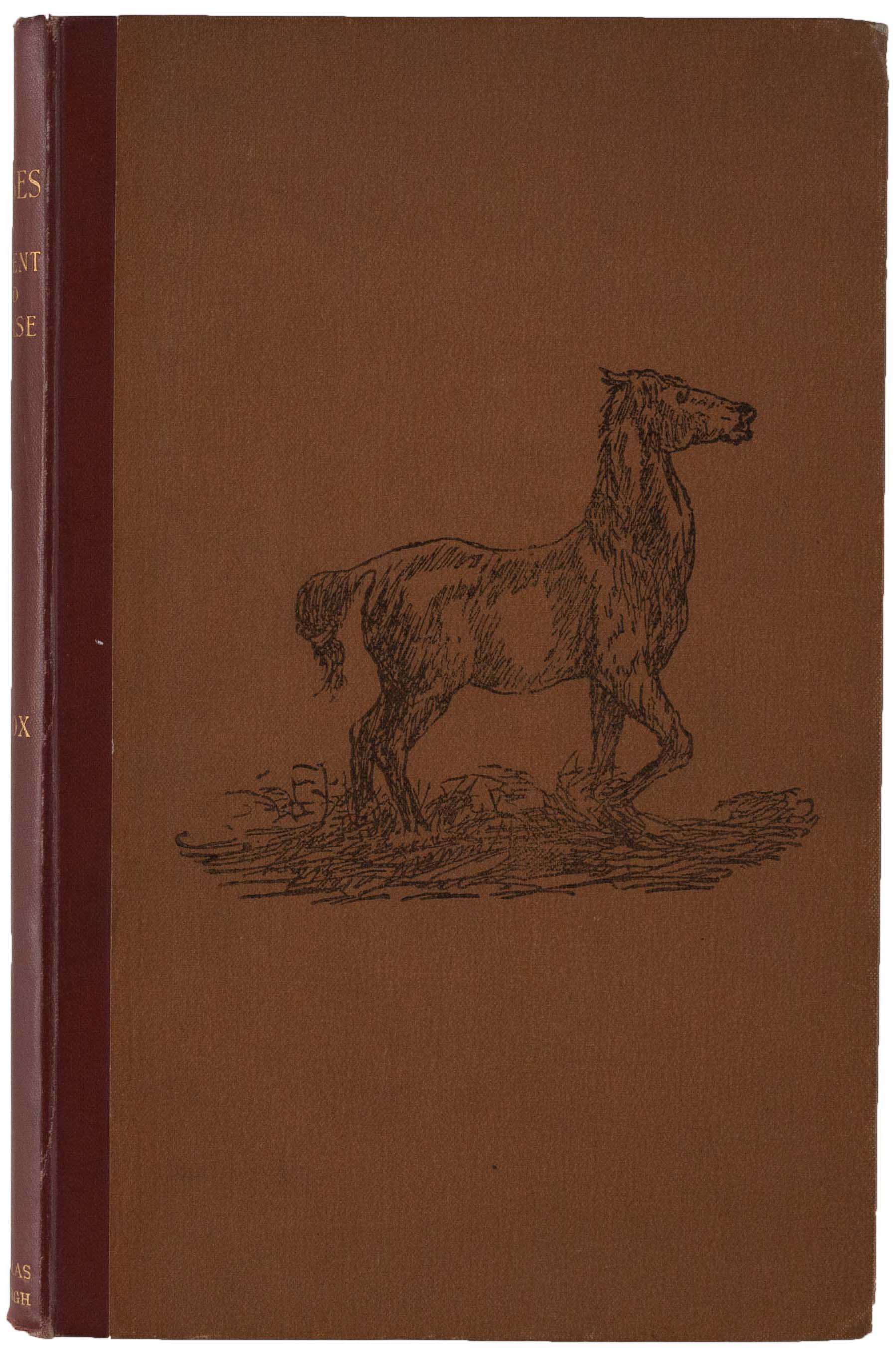 COX, John Roalfe.
Horses in Accident and Disease: Notes and Sketches.
First edition of an elegantly illustrated veterinary work. An early advocate of the use of chloroform anaesthetic when operating on horses, J. Roalfe Cox here offers tender line drawings and brief descriptions of twenty-eight equine ailments.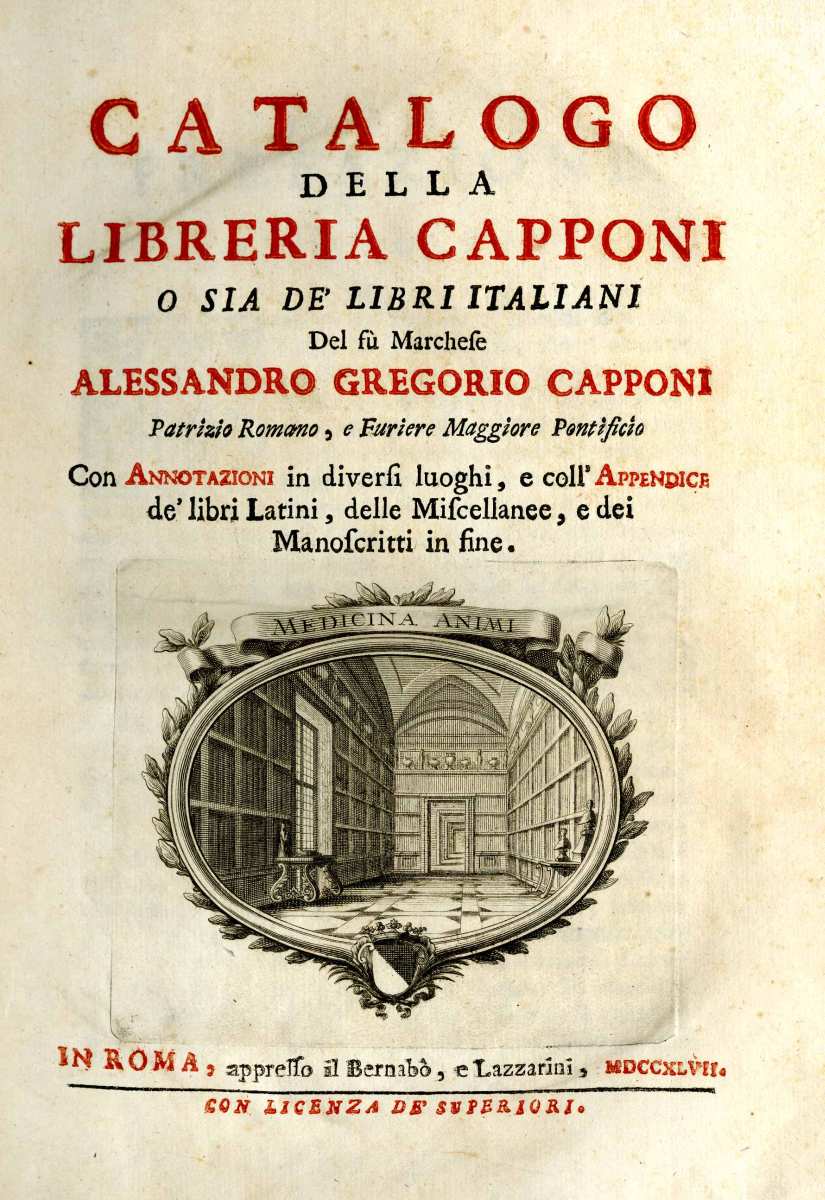 CAPPONI, Alessandro Gregorio, Marchese.
Catalogo della Libreria Capponi o sia de' Libri Italiani del su Marchese Alessandro Gregorio Capponi ... con Annotazioni in diversi luoghi, ed coll' Appendice de' Libri Latini, delle Miscellanee, e dei Manoscritti in fine.
First and only edition of the catalogue of this remarkable library assembled by Capponi (1683–1746) and containing over five thousand titles, mainly of early Italian literature. The catalogue was compiled by Alessandro Berti with bio-bibliographical notes by Domenico Giorgi. The collection now forms part of the Vatican Library by Capponi's bequest: it is still considered an important aid to the student of Italian literary history.