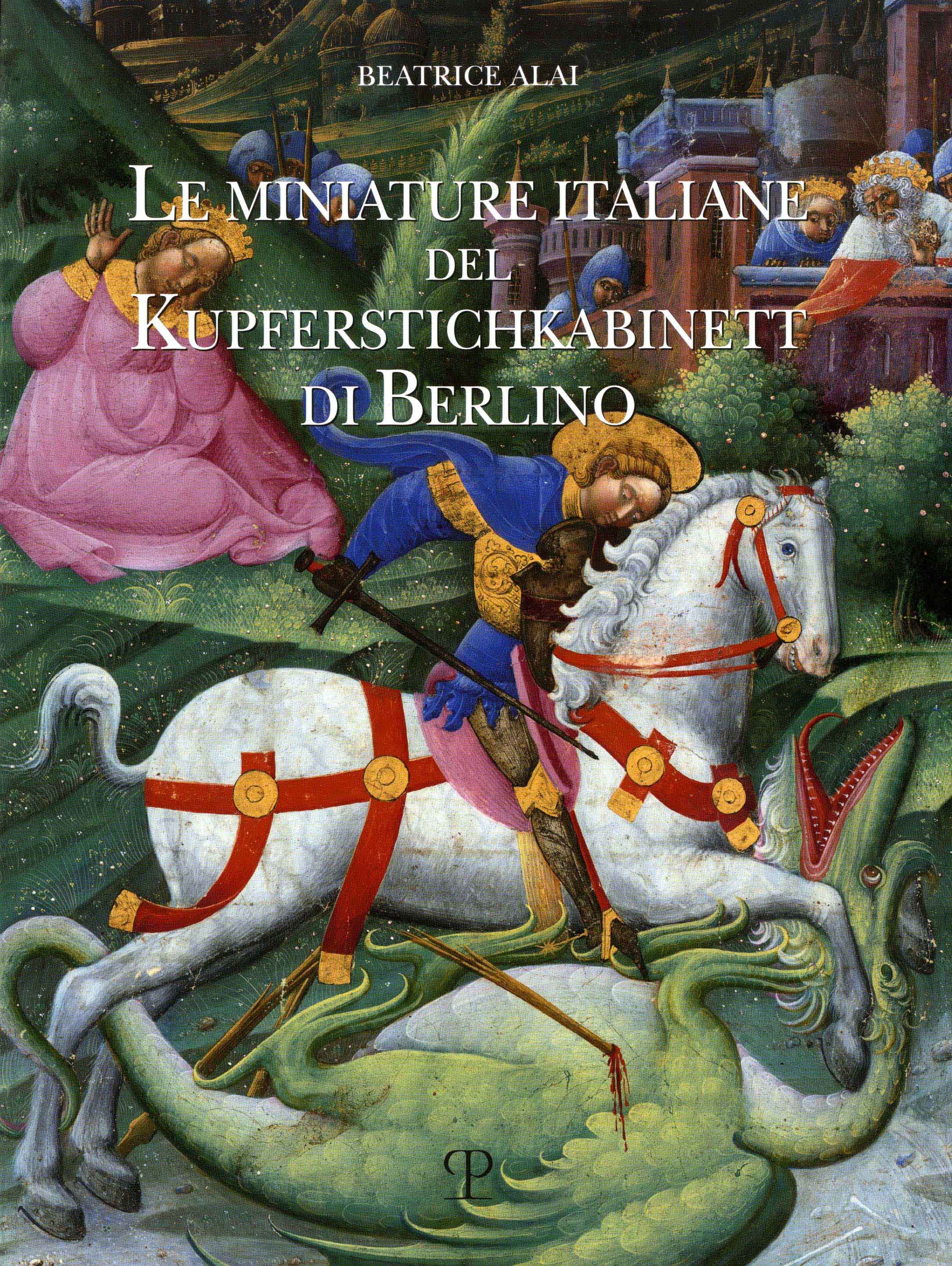 ALAI, Beatrice.
Le miniature Italiane del Kupferstichkabinett di Berlino.
Florence, Edizioni Polistampa, 2019.
Folio (31 x 24 cm), pp. 365, [3]; 40 leaves of colour plates, reproductions in black and white; bound in pictorial card wrappers.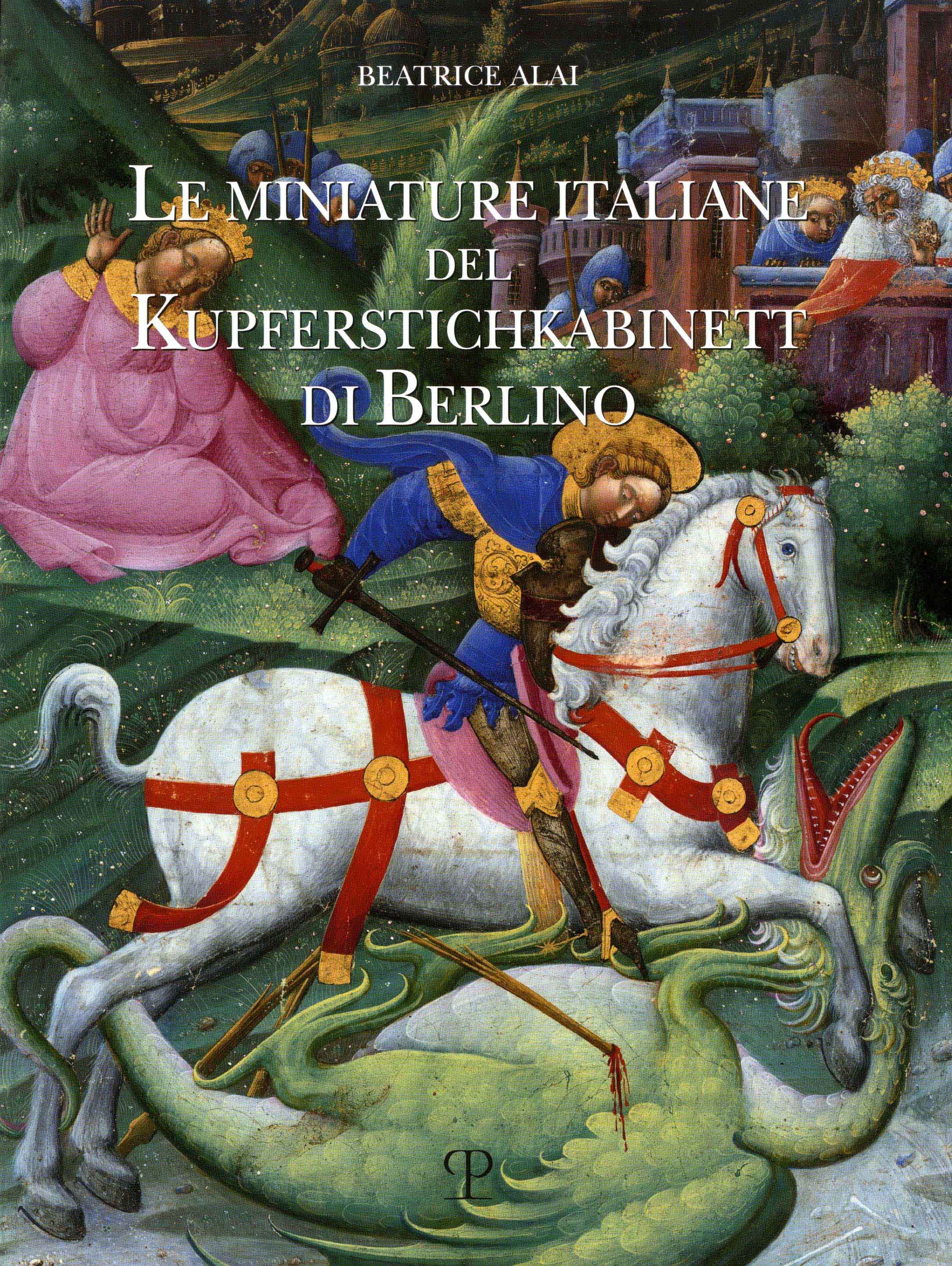 Added to your basket:
Le miniature Italiane del Kupferstichkabinett di Berlino.
From the presentation leaf: 'Bernard Quaritch Ltd is delighted to be a sponsor of this magnificent publication. We feel sure that our German founder, both as publisher of scholarly works and dealer in medieval manuscripts, would have been proud to support Beatrice Alai's catalogue of the Italian miniatures in one of the great German collections. Quaritch would certainly have known the Kupferstichkabinett's illustrious director Friedrich Lippmann, for in 1888 he published Lippmann's The Art of wood-engraving in Italy in the fifteenth century, the same year in which Lippmann acquire from Quaritch the splendid Roman calendar leaf which is described within these pages.'
You may also be interested in...
PFYFFER VON WYHER, Ludwig.
Panorama oder Zirkel-Aussicht vom Rigi Berg. Guide des voyageurs sur le mont Righi.
Fine panorama of the 360 degree view from the Rigi Mountain in Switzerland. The panorama map also has 4 individual views engraved in the corners: view of the mountain from the valley; view of the cottage at the highest point, view from a higher mountain down to the Rigi mountain; and larger scale map. This is a fine survival from the time mountaineering was in its infancy. Twenty years later Turner climbed the mountain and painted his series of fine watercolours (Blue Rigi, Dark Rigi and Red Rigi; which were sold some years ago breaking auction records). Mark Twain visited in 1878 and wrote extensively about the Rigi Mountain.
[FAUVEAU, Felicie de.]
Il monumento dell' illustre ed egregia scultrice madamigella Felicita de Fauveau illustrato dal P.B. socio corrispondende di varie accademie e deciato alla nobile di lei genitrice la signra Ippolita de Fauveau.
Very rare commemoration, published anonymously, of the sepulchral monument made by the Franco-Italian sculpter Félicie de Fauveau for her mother, found in the cloister of Santa Maria del Carmine in Florence. De Fauveau (1801–1886), called 'the new Canova' by Stendhall after her participation in the Paris Salon in 1827, had lived in Florence since 1834, having exiled herself from France after the Revolution of 1830. There she became widely sought after as a sculptor, and was commissioned by the likes of Nicolas I of Russia; her works include a font at the Palazzo Pitti and funerary monuments in Santa Croce and the English Cemetery in Piazzale Donatello. The monument to her mother, created in 1859, is perhaps her best known work; the author here places it in the context of Florentine art, describing the whole as 'mirabile e istraordinario'.