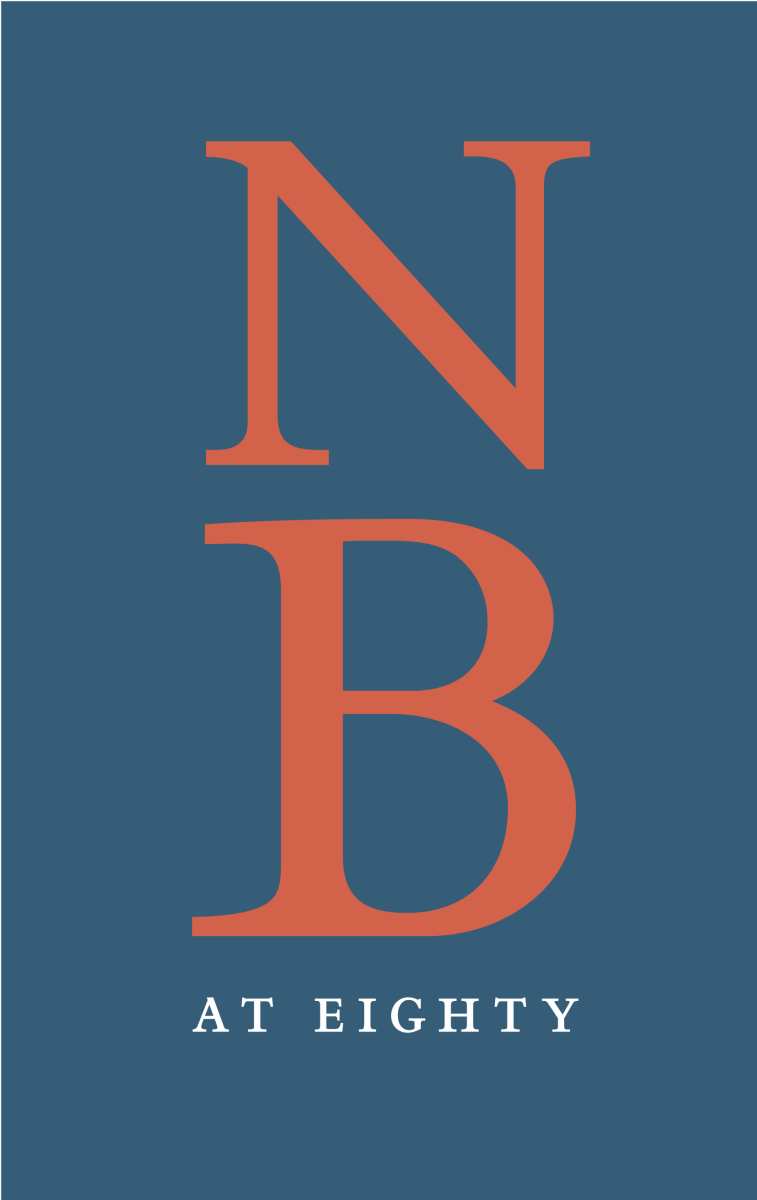 [BARKER, Nicolas]. EDWARDS, A.S.G.
Nicolas Barker at Eighty: A List of his Publications to Mark his 80th Birthday in 2012.
London and New Castle, DE, Bernard Quaritch and Oak Knoll Press, 2013.
8vo; pp. 96; six black and white illustrations; in printed paper wrappers.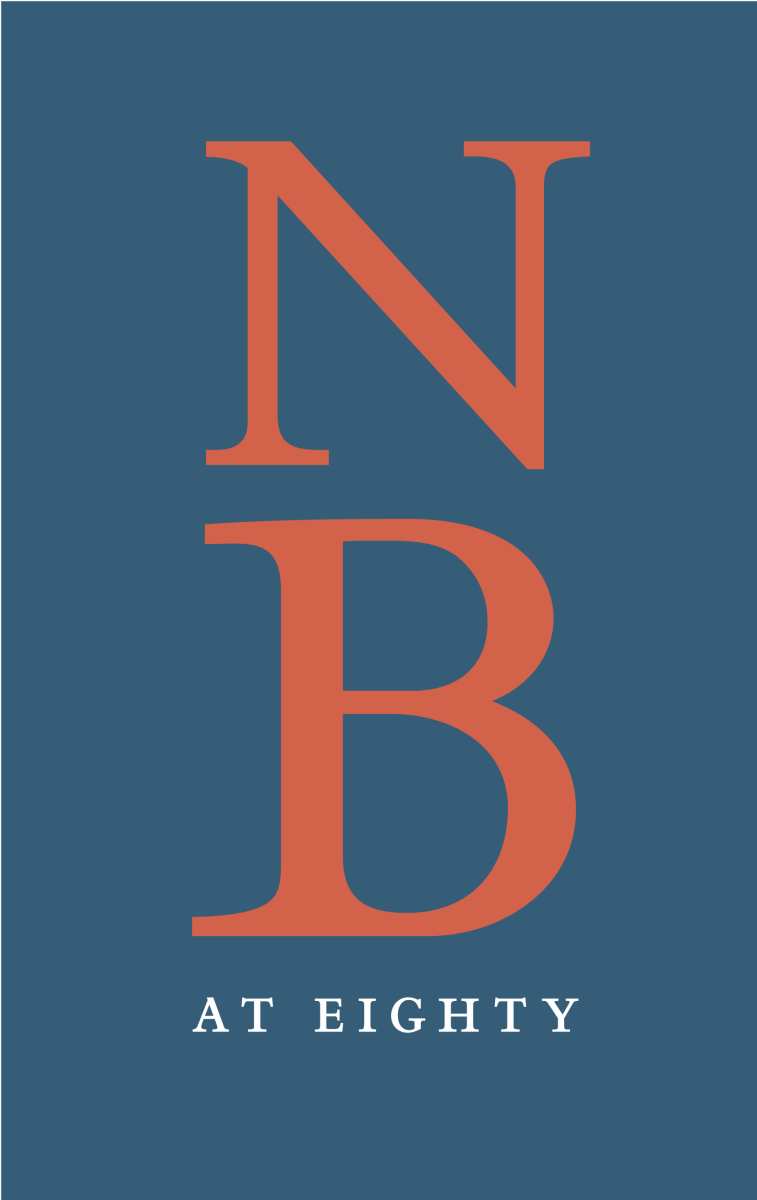 Added to your basket:
Nicolas Barker at Eighty: A List of his Publications to Mark his 80th Birthday in 2012.
Published in celebration of Nicolas Barker's eightieth birthday, this bibliography serves both as a collection of his writings and as a tribute to one who has inspired so wide and deep affection in so many.

Nicolas Barker's first bibliographical articles and reviews appeared in 1959. John Hayward, then the Editor of The Book Collector, was quick to grasp his potential. His first reviews appeared in that journal, and his first article for the journal, 'The Aesthetic Investor's Guide to Current Literary Values. An Essay in Bibliometry', had, Hayward reported, "called forth more favourable comment than almost anything we've published." It was the beginning of an unbroken association with a journal that he has made so distinctively an extension of himself, particularly since he became Editor in 1965. The extraordinary number of his articles, reviews, leaders, obituaries, and 'News and Comment' pieces in the journal has often shaped current bibliographical thinking.

But Nicolas's writings have increasingly ramified in their range and form. He has written extensively for more than fifty years for the Times Literary Supplement and for the Roxburghe Club, the bibliography of whose publications formed his first book. He has been a prolific obituarist, chiefly, but by no means only, for the Independent. The range of topics that has engaged him in other books and articles is astonishingly wide: medieval manuscripts, calligraphy, forgery, the book trade, typography, bibliophily, bookbinding are simply some of the more recurrent interests that his publications reflect. The cumulated record of his publications represents an achievement of extraordinary scope.

ISBN 978-0-9563012-5-3
You may also be interested in...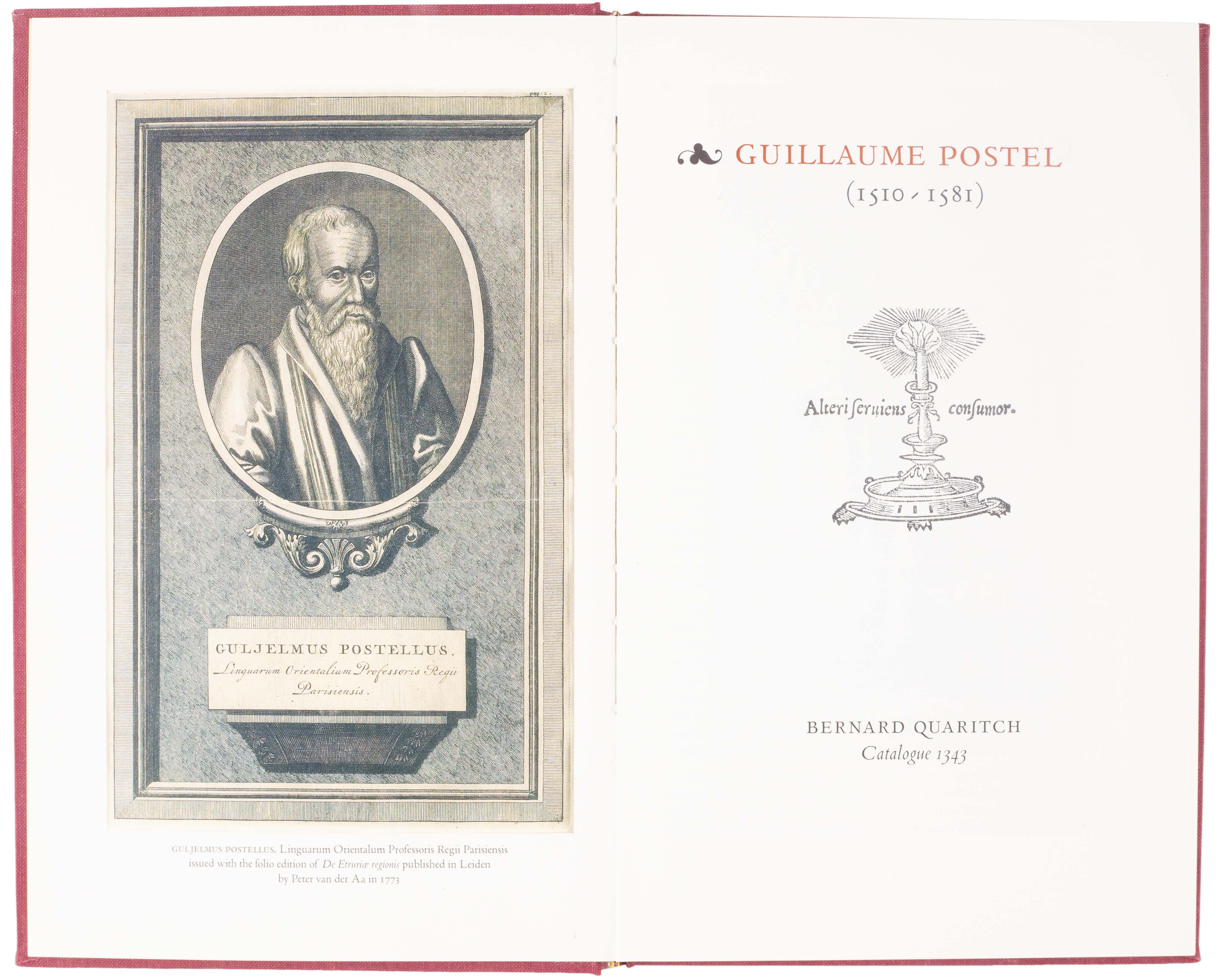 [QUARITCH.]
Guillaume Postel (1510–1581).
A catalogue of a collection of the works of the Renaissance scholar and Arabist, Guillaume Postel. 'Not only does it include editions of quite exceptional rarity, to be found in few libraries on either side of the Atlantic, but it illustrates every moment of Postel's extraordinary career and gives a remarkably complete idea of the man and his thought.'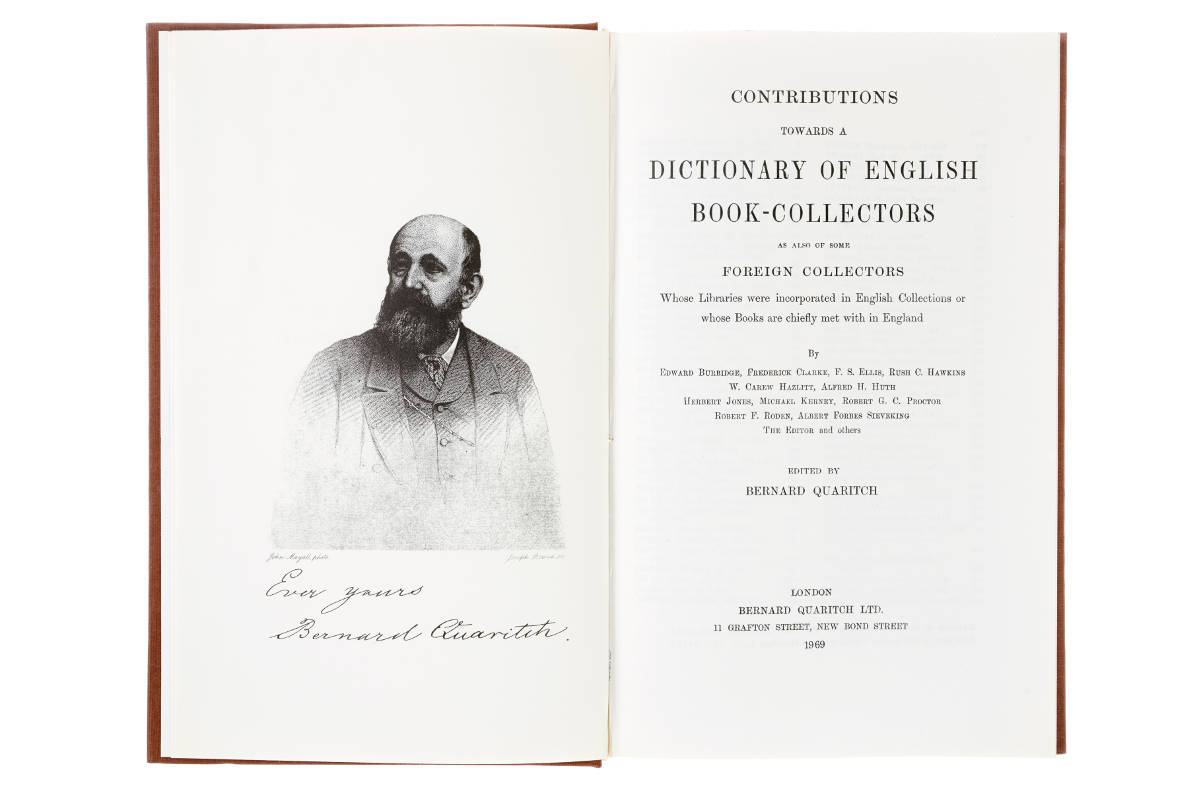 QUARITCH, Bernard Alexander Christian, editor.
Contributions towards a Dictionary of English Book-Collectors as also of some Foreign Collectors whose Libraries were Incorporated in English Collections or whose Books are Chiefly Met with in England.
A facsimile reprint of Quaritch's series of profiles of bibliophiles, with brief lists of the treasures of their collections and notes on their dispersal at auction or in the trade, which remains a useful resource both for the history of book-collecting in Britain and for provenance research. Contributions towards a Dictionary of English Book-Collectors was originally published in fascicules between 1892 and 1921, and the contributors included F.S. Ellis, W. Carew Hazlitt, Alfred H. Huth and Robert C.G. Proctor – however, as Arthur Freeman states in his biography of Quaritch in the ODNB, Quaritch's contributions were 'largely ghost-written'.