[ALEXANDRIA, Battle of, 1801.]
Plan of the action of the 21st of March fought near Alexandria by the French under Gn. Menou and the English under Sir Ralph Abercrombie.  Dated 'July 1st 1832'.
350 x 250 mm, manuscript ink and wash plan; 'J. Whatman 1832' watermark; reinforced with Japanese tissue; old fold and corners repaired.
£650

Approximately:
US $852
€727
A detailed plan accurately illustrating the movements of the British and French armies at the battle of Alexandria. In it, Sir Ralph Abercrombie was fatally wounded but the action was considered a British victory as the French were forced out of Egypt soon after. This plan is signed 'J. W. Hamilton'.


T2914
You may also be interested in...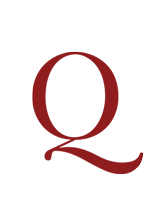 [FREDERICK II, the great, King of Prussia.]
L'esprit du chevalier Folard tiré de ses commentaires sur l'histoire de Polybe pour l'usage d'un officier. De main de maître.
First edition. A collection of extracts from Folard's Histoire de Polybe, an influential work which, by advocating the use of the column, had sparked a controversy in military thinking lasting the length of the eighteenth-century. Frederick the Great, who had a number of military classics translated into Prussian for circulation among his officers, ordered Colonel von Seers to translate these extracts from the commentary on Polybius to which he added an introduction critical of Folard, accusing the latter of having 'buried diamonds in a rubbish-heap' (quoted in Encyclopaedia Britannica). The resulting precis, with Frederick's introduction, was first published in this French edition, unauthorized by the Prussian king, after it had fallen into the wrong hands. It 'created a great impression' (Encyclopaedia Britannica).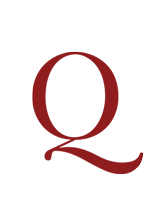 ALBERT VICTOR, Prince, GEORGE, Prince of Wales, and DALTON, John Neale.
The cruise of her Majesty's Ship 'Bacchante' 1879–1882. Compiled from the private journals, letters, and note-books of Prince Albert Victor and Prince George of Wales, with additions by John N. Dalton.
First edition. An account of the three-year voyage of HMS Bacchante round the world with Prince Albert Victor and George Prince of Wales, the future George V, on board. The first volume covers: the Mediterranean, Tenerife, West Indies, Bermudas, Vigo, Ferrol, St. Vincent, the Plate, Falkland Islands, Cape of Good Hope, Australia and Fiji. The second: Japan, China, Straits Settlements, Ceylon, Egypt, Palestine and the Mediterranean again. It claims to be edited from the princes' journals and letters by Reverend Dalton, the princes' tutor, but was in fact largely written by Dalton alone.