ANDREADES, Andreas Michael.
De la monnaie et de la puissance d'achat des métaux précieux dans l'Empire Byzantin . . . Extrait de la Revue "Byzantion".
Liège, Imprimerie H. Vaillant-Carmanne, 1924.
8vo, pp. 50, [2, blank]; partly unopened in the original printed blue wrappers; spine and edges rubbed and slightly chipped; from the library of Robert Byron, but without his ownership inscription.
£45

Approximately:
US $55
€51
Added to your basket:
De la monnaie et de la puissance d'achat des métaux précieux dans l'Empire Byzantin . . . Extrait de la Revue "Byzantion".
An offprint, with its own title-page and pagination, of this important study. This is a presentation copy, inscribed in ink 'To Robert Byron. A. A.' at the head of the front wrapper. Andreades was the first professor of public finance at the University of Athens and the author of a monumental work on the history of Greek public finance.
You may also be interested in...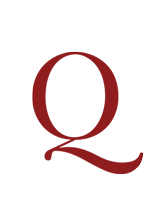 [NILE, Battle of the.]
View 1st. of the memorable victory of the Nile, gained in August 1798, over the French by the British fleet in Aboukir Bay. The British fleet on the evening of the 1st. of August, led by the Goliath and Zealous, in their course of progressively bearing down to the enemy at anchor, to take that splendid station in which was obtained the glorious conquest.
This view of Nelson's victory at the Nile illustrates the opening of the action at the point where the Goliath, her captain having realised that the French were at single anchor, daringly sneaked his ship inshore around the head of the French line. It proved to be a decisive point in the battle, the next four ships in the line followed his example, and, as Captain Foley had predicted the French guns were not prepared on their landward side. 'In the words of Foley's family, "so far was Lord Nelson from taking any credit for the thing that he told Sir Thomas Foley after the action, that he, Sir Thomas, had done it, but so hazardous did he, Lord Nelson, think it, that had he had a signal ready in time he would have stopped him" ' (Knight, Pursuit of victory pp. 291–2).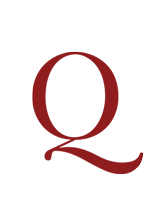 [SINO-JAPANESE WAR, 1894–95.]
Terrible war of General Sakamoto, leader of the imperial warship Akagi.
A portrait of General Sakamoto at the battle of Yalu River (1894) executed by the Japanese artist, Toshikata Mizuno. General Sakamoto was killed in this battle.