ANDREADES, Andreas Michael.
De la monnaie et de la puissance d'achat des métaux précieux dans l'Empire Byzantin . . . Extrait de la Revue "Byzantion".
Liège, Imprimerie H. Vaillant-Carmanne, 1924.
8vo, pp. 50, [2, blank]; partly unopened in the original printed blue wrappers; spine and edges rubbed and slightly chipped; from the library of Robert Byron, but without his ownership inscription.
£45

Approximately:
US $56
€50
Added to your basket:
De la monnaie et de la puissance d'achat des métaux précieux dans l'Empire Byzantin . . . Extrait de la Revue "Byzantion".
An offprint, with its own title-page and pagination, of this important study. This is a presentation copy, inscribed in ink 'To Robert Byron. A. A.' at the head of the front wrapper. Andreades was the first professor of public finance at the University of Athens and the author of a monumental work on the history of Greek public finance.
You may also be interested in...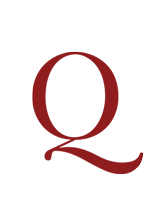 WILLIS, George Brandor.
View of Bayonne, taken from the sand hills on the left of the Adour, when occupied by the British forces on the 12 of March 1814, by Lieutenant George B. Willis, of the Royal Artillery. Dedicated with permission to the Rt. Hon. Earl Mulgrave, Master General of the Ordnance, &c. &c. &c. This print is intended to commemorate the illustrious return of Field Marshal the Duke of Wellington, and that proud period, when after a glorious career of victory, and the deliverance of Spain and Portugal by British valour and perseverance, the English standard was planted before the walls of Bayonne, and the legitimate sovereign of France recalled to add his seal to the general peace of Europe!
On his return from the Peninsular campaign, Wellington first took his seat in the House of Lords and was officially welcomed by the Queen at Buckingham House on 28 June, four days after the publication of this tribute by Edward Orme.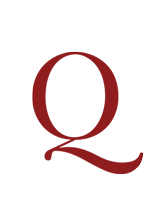 ALBERT VICTOR, Prince, GEORGE, Prince of Wales, and DALTON, John Neale.
The cruise of her Majesty's Ship 'Bacchante' 1879–1882. Compiled from the private journals, letters, and note-books of Prince Albert Victor and Prince George of Wales, with additions by John N. Dalton.
First edition. An account of the three-year voyage of HMS Bacchante round the world with Prince Albert Victor and George Prince of Wales, the future George V, on board. The first volume covers: the Mediterranean, Tenerife, West Indies, Bermudas, Vigo, Ferrol, St. Vincent, the Plate, Falkland Islands, Cape of Good Hope, Australia and Fiji. The second: Japan, China, Straits Settlements, Ceylon, Egypt, Palestine and the Mediterranean again. It claims to be edited from the princes' journals and letters by Reverend Dalton, the princes' tutor, but was in fact largely written by Dalton alone.