YOUTHFUL EXCURSION TO ITALY AND FRANCE
[ANON.]
'Voyage en Italie et au Midi de la France 1891'.
[Geneva, c. April 1891].
Manuscript in French, folio album (38 x 33 cm), ff. [43] on card, illustrated with 46 commercially-produced photographic prints (c. 15 x 10 cm); very elegantly written in brown ink, up to 26 lines per page; coloured lithograph showing La Chatelaine boarding school to first page with manuscript title 'Vacances de Paques', decorative title in pen and wash with sketches of the Annunziata in Genoa and of La Chatelaine, floral watercolour dedication to the author's parents; very well preserved in contemporary half red morocco over red cloth, title in gilt to upper cover 'Voyage en Italie et à la Riviera 1891', marbled endpapers; rebacked, somewhat rubbed.
£1600

Approximately:
US $2014
€1786
Added to your basket:
'Voyage en Italie et au Midi de la France 1891'.
A handsome, illustrated travel journal compiled by a Swiss student as a gift for his parents, recording his eleven-day trip in north-western Italy and south-eastern France in March and April 1891 in the company of his teacher and three schoolfellows. The author was a student at La Chatelaine boarding school in Pregny, Geneva, an exclusive establishment run by Georges Thudichum (1861-1941) for international students aged between ten and eighteen. He was accompanied on his travels by Czamanski Kitold of Taganrog, Alfred Heimann of Schweinfurt, and Georges Pardo of Venice, all under the charge of Thudichum himself.

The party's whirlwind tour took in the sites of Turin, Genoa, Sanremo, Bordighera, Nice, Monaco, Monte Carlo, Cannes, Marseille, Arles, and Lyon, with the author recording all that he saw and experienced with youthful enthusiasm, and illustrating his text with photographs purchased along the way. His appreciation for art, architecture, nature, and local history is much in evidence, along with his sense of fun. Pardo emerges as the clown of the group: having his cigarettes confiscated at Turin customs and losing his Baedeker, eating large quantities of indifferent local food, imitating a monkey in Genoa's natural history museum, and continually lagging behind and complaining of sore feet. There are many interesting passages: witnessing the shocking conditions on ships bound for America and a poor woman and her family rushing aboard ('on ne peut pas assez remercier Dieu, qui nous a donné des parents qui nous font la vie si facile, si douce'); picking camellias and playing in jets of water in a Genoese garden; everyone winning at the lottery apart from the narrator; Thudichum lambasting Monte Carlo casino ('l'or jeté comme si c'etait des cailloux de la mer') and being bitten by a crab at Cannes; admiring Arlesiennes ('célèbres par leur beauté'); and visiting Lyon's silk manufacturers. The author emerges exhausted but enriched, hinting to his parents that he would not mind doing it all again.
You may also be interested in...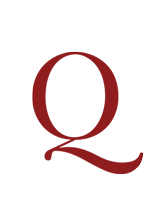 REBUTTAL OF SAVONAROLA BY A FORMER ACOLYTE [SAVONAROLA]. POLITO, Ambrogio Caterino.
Discorso … contra la dottrina, et le profetie di Fra Girolamo Savonarola.
First edition, very rare ('raro e ricercato', Bongi), of a condemnation of Savonarola's theology, doctrine and prophecies by a former Savonarola acolyte, 'one of the most fiery Catholic polemicists of his times' (ibid., our translation), who four years earlier had published a confutation of Luther's theology. The first part examines the attractiveness, plausibility and success of Savonarola's preaching. Bishop Polito, a member of the same order as the Ferrarese friar, relives the times of his own past sympathies for Savonarola, and offers, with all the benefits of an insider's outlook, an analysis of the reasons for Savonarola's rise and popularity. Yet he finds Savonarola's depiction of a corrupt Church ('almost embodying the Antichrist, as the Lutherans say', p. 8v.) grossly misrepresentative, and feels that heresy infiltrates Savonarola's doctrines much as leprosy affects without remedy a body which might yet appear to have intact parts.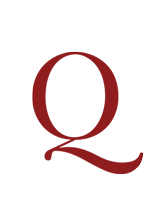 'VERY MODISH AMONG THE NOBILITY' CASOTTI, [Laurentio].
A New Method of teaching the Italian Tongue to Ladies and Gentlemen. Wherein all the Difficulties are explain'd, in such a Manner, that every one, by it, may attain the Italian Tongue to Perfection, with a marvellous Facility, and in a very short Time …
First and only edition, very rare, the only publication by Casotti, 'Italian Minister, and Professor', dedicated to Henry Petty, Baron Shelburne, (1675-1751) but printed at the author's expense.