ANTWERP, William C. van.
The Stock Exchange from Within. Illustrated from photographs.
New York, Doubleday, Page & Company, 1913.
8vo, pp. [10], 459, [1]; with 3 half-tone plates; original publisher's cloth, lettered gilt, worn at head and tail of spine.
£50

Approximately:
US $64
€54
Added to your basket:
The Stock Exchange from Within. Illustrated from photographs.
First edition of this historical account of the New York Stock Exchange.

According to Markham's A Financial history of the U.S. (2002), Vol. 1, p.157, Antwerp, a broker at E.F. Hutton, advised and represented Winston Churchill on the stock market just before a crash.
You may also be interested in...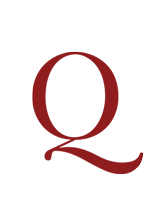 BENTHAM, Jeremy.
Defence of Usury, shewing the Impolicy of the present legal Restraints on the Terms of pecuniary Bargains, in Letters to a Friend, to which is added, a Letter to Adam Smith … on the Discouragements opposed by the above Restraints to the Progress of inventive Industry, the fourth Edition, to which is also added, third Edition, a Protest against Law-Taxes.
Fourth edition of Bentham's criticism of limited interest rates. First published in 1787, the Defence of Usury established the principle that no adult of sound mind acting freely and aware of the circumstances, should be hindered from making any bargain that he sees fit to make. The Defence was written during Bentham's stay in Russia and takes the form of the letters written to George Wilson amid reports the Pitt was considering reducing the rate of interest to four per cent. The arguments presented here convinced Smith, who had in the Wealth of Nations approved the limitation of interest rates.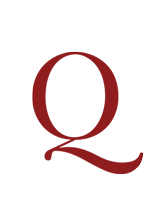 [DARIGRAND, Edmé-François].
L'Anti-financier, ou relevé de quelques-unes des malversations dont se rendent journellement coupables les Fermiers Généraux, & des vexations qu'ils commettent dans les provinces: servant de réfutation d'un écrit intitulé Lettre servant de réponse aux remontrances [sic] du Parlement de Bordeaux ...
First edition, second issue, including the Réponse at the end which is absent in the first issue. Darigrand's work is a violent invective against the tax farming system which caused such distress in pre-revolutionary France and was a contributory factor leading to the revolution. The author pleads for a single tax in place of the large number of duties which, even disregarding the abuse to which their collection under the fermier général system was subject, made commerce difficult and dangerous. Moreover, legalised abuse and theoretically illegal depredation were so widespread that the innate defects of the system were greatly magnified. The proposed unitary tax was to be levied on the owners of land, business people and rentiers. It would doubtless, Darigrand concedes, have its disadvantages, but these would be as nothing compared to those of the existing system.