[ARISTOTLE – ELIAS.]
Biblioteca Armeno-Georgica. I. Commentarii in Aristotelis Categorias Eliae commentatori adscripti versio armenica edidit J. Manandean.
St Petersburg, Academiae Imperialis Scientarum, 1911.
8vo, pp. [iv], viii, 175, [1] blank, [1] corrigenda, [1] blank; printed in Russian, Greek, and Armenian; aside from occasional light yellowing, clean and fresh throughout; in later half maroon calf, marbled boards, preserving the original printed wrappers, illegible stamp on lower wrapper, and some dustsoiling, but still a good copy.
£250

Approximately:
US $323
€273
Added to your basket:
Biblioteca Armeno-Georgica. I. Commentarii in Aristotelis Categorias Eliae commentatori adscripti versio armenica edidit J. Manandean.
Uncommon edition, published by the Imperial Academy of Sciences in St Petersburg, of the Armenian translation of the commentaries on Aristotle's Categories by the sixth-century Christian philosopher and commentator Elias.

Biographical information about Elias is sketchy to non-existent. There are three commentaries (the present work, as well as commentaries on the Prior Analytics and on Porphyry's Isagogue that are attributed to Elias, all firmly placed within the Neoplatonic tradition. Elias has been linked with the school at Alexandria, and a number of commentaries and other philosophical works connected to that school were passed down in a manuscript tradition not only in Greek but also in Armenian, Syriac, and other languages. Indeed the Categories themselves benefited from a fifth-century translation into Armenian, which saw a Venice printing in 1833. The present edition of the commentary is taken from the Armenian manuscript MS 1939 at the Echmiadzin Monastery, west of Yerevan. The editor, Jakob Manandean (1873 – 1952) was the author of several works on ancient Armenian history, as well as on the Armenian manuscript tradition.

See Stanford Encyclopedia of Philosophy for a sketch of the context and content of Elias' commentaries; outside Continental Europe, OCLC records copies at Cambridge, Dumbarton Oaks, Newberry, and Harvard.
You may also be interested in...
[SAVERIEN].
Vita di Renato Cartesio celebre filosofo. Scritta in Francese da M.r Severien. Traduzione in italiano dedicate a Sua Eccellenza il Sig. Giacomo Zambelli.
Only edition, uncommon, of this life of Descartes, adapted from the section on the philosopher in Alexandre Savérien's Histoire des philosophes modernes of 1760-1773 by an alas unknown translator.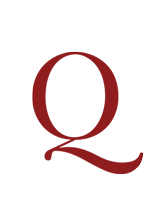 A PRELUDE TO L'ESPRIT DES LOIS MONTESQUIEU, Charles de Secondat.
Histoire véritable publiée d'après un nouveau manuscrit avec une introduction et des notes par L. de Bordes de Fortage.
Second edition of Montesquieu's philosophical, quasi-oriental tale, a prelude to his great work L'Esprit des lois. Written in the 1730s and again in 1754, and influenced by Lucian and the 18th-century vogue for oriental fiction, the Histoire véritable remained unpublished until 1892. This 1902 second edition is based on a manuscript written prior to that used for the first. The Histoire is a fabulous account of the numerous animal and human incarnations experienced by its narrator: as a little dog he is persecuted by his mistress, while as an ox he is worshipped by the Egyptians; as a human his soul occupies the bodies of a hangman, a cuckolded husband, an underfed poet, a courtier, a fop, a virtuous woman, a eunuch, an African chief, a king's fool, among many others. 'The different reincarnations are so many opportunities to expose human turpitude from the inside and to underscore, from the vantage point of a single conscience, retrospectively enlightened, the corruption and wickedness of men ... Montesquieu's originality is to create, based on conventional processes of narrative fiction at the time, a philosophical tale inducing meditation about the conditions of virtue and happiness ... The Histoire véritable would also raise, in the story's framework, questions to which L'Esprit des lois would try to respond: how to reconcile relativism and norms of universal justice, articulate uniformity and diversity, find constancy in change? To this degree, the work would be, as Alberto Postigliola put it, an "epistemological prelude" to its author's major work' (Carole Dornier in Dictionnaire Montesquieu).