[ARISTOTLE – ELIAS.]
Biblioteca Armeno-Georgica. I. Commentarii in Aristotelis Categorias Eliae commentatori adscripti versio armenica edidit J. Manandean.
St Petersburg, Academiae Imperialis Scientarum, 1911.
8vo, pp. [iv], viii, 175, [1] blank, [1] corrigenda, [1] blank; printed in Russian, Greek, and Armenian; aside from occasional light yellowing, clean and fresh throughout; in later half maroon calf, marbled boards, preserving the original printed wrappers, illegible stamp on lower wrapper, and some dustsoiling, but still a good copy.
£250

Approximately:
US $345
€289
Added to your basket:
Biblioteca Armeno-Georgica. I. Commentarii in Aristotelis Categorias Eliae commentatori adscripti versio armenica edidit J. Manandean.
Uncommon edition, published by the Imperial Academy of Sciences in St Petersburg, of the Armenian translation of the commentaries on Aristotle's Categories by the sixth-century Christian philosopher and commentator Elias.

Biographical information about Elias is sketchy to non-existent. There are three commentaries (the present work, as well as commentaries on the Prior Analytics and on Porphyry's Isagogue that are attributed to Elias, all firmly placed within the Neoplatonic tradition. Elias has been linked with the school at Alexandria, and a number of commentaries and other philosophical works connected to that school were passed down in a manuscript tradition not only in Greek but also in Armenian, Syriac, and other languages. Indeed the Categories themselves benefited from a fifth-century translation into Armenian, which saw a Venice printing in 1833. The present edition of the commentary is taken from the Armenian manuscript MS 1939 at the Echmiadzin Monastery, west of Yerevan. The editor, Jakob Manandean (1873 – 1952) was the author of several works on ancient Armenian history, as well as on the Armenian manuscript tradition.

See Stanford Encyclopedia of Philosophy for a sketch of the context and content of Elias' commentaries; outside Continental Europe, OCLC records copies at Cambridge, Dumbarton Oaks, Newberry, and Harvard.
You may also be interested in...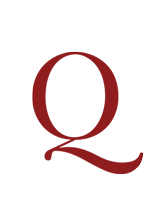 TO WRITE IS TO ACT SIDNEY, Algernon.
The Arraignment, tryal and condemnation of Algernon Sidney, esq; for high-treason. For conspiring the death of the king, and intending to raise a rebellion in this kingdom. Before the right honourable Sir George Jeffreys ... at his majesties court of Kings-Bench at Westminster, on the 7th, 21th [sic] and 27th of November, 1683.
Scarce Dublin reprint (same year as the first London edition) of a report of one of the most important and famous English political trials, that of the philosopher and politician Algernon Sidney (1623–1683). Sidney, who had been a commissioner at the trial of Charles I, and gone into exile in France at the restoration, had returned to England in 1677. Implicated in the Rye House Plot to assassinate Charles II and the future James II, Sidney was arrested in 1683, seized alongside a draft of his Discourses on Government, which were extensively cited during the trial (and took the place of the second, necessary, witness – the Lord Chief Justice justified this with 'Scribere est agere' – to write is to act). Found guilty, after a clearly unsatisfactory trial, Sidney was beheaded on December 7th.
WITH AN AUTOGRAPH LETTER OFFERING A READING LIST ON MATHEMATICAL LOGIC CARNAP, Rudolf.
Introduction to semantics.
First edition. The letter inserted in this copy, dated February 26th 1947, is one leaf, penned and signed by Carnap, and addressed to R.P. Brady, a graduate student whose idea of a new introduction to Principia Mathematica Carnap finds 'very interesting'. In response to Brady's request, Carnap offers a reading list on mathematical logic with brief comments, adding Cramer's Mathematical methods in statistics as a final suggestion in the field of probability and statistics.