BAL'MONT, Konstantin Dmitrievich, translator.
Sochineniia Shelli... Vypusk 7-i, Chenchi, tragediia, 1819 [The Works of Shelley... Part 7, The Cenci, a tragedy, 1819].
Moscow, Mamontov, 1899
8vo, pp. xxiv, [2], 178, [2 ll.]; a very good copy, uncut in the original printed wrappers, light wear to spine, old stamps to rear cover.
£900

Approximately:
US $1244
€1042
Added to your basket:
Sochineniia Shelli... Vypusk 7-i, Chenchi, tragediia, 1819 [The Works of Shelley... Part 7, The Cenci, a tragedy, 1819].
First edition of Balmont's translation of Shelley's The Cenci, volume 7 of his verse translation of the complete works of Shelley into Russian. Balmont was a polyglot, having studied some forty languages, but he admired English above all and in addition to Shelley he translated nearly all of Whitman and Poe, as well as works by Shakespeare, Marlowe, Blake, Coleridge, Byron, Tennyson, Swinburne, and Wilde. '...So complete was Balmont's immersion in the watercolor fluidity of the English language, that he may paradoxically be considered an English poet writing in Russian' (Terras).

OCLC records a copy at Harvard only. Tiapkov, Bibliografiia K. D. Bal'monta, 184.
You may also be interested in...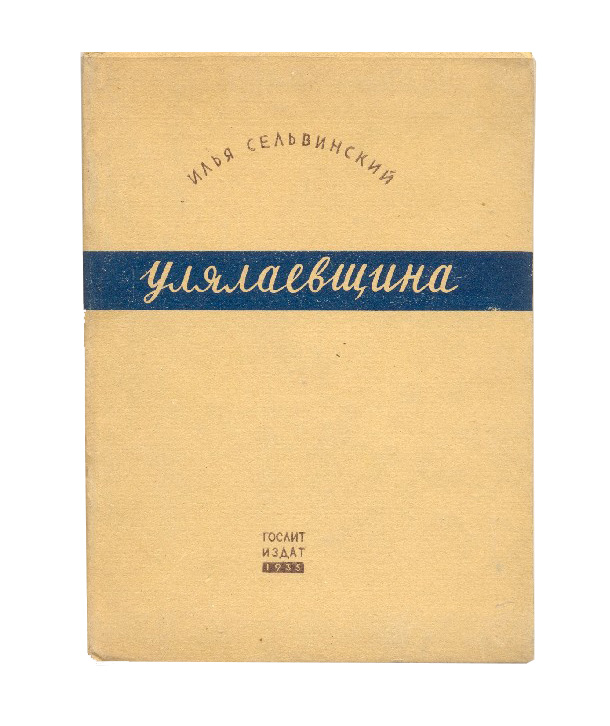 SEL'VINSKII, Il'ia Lvovich.
Ulialaevshchina: epopeia [The Ulialaev uprising: an epic].
Fourth edition (first, 1927) of Sel'vinskii's first and most successful verse epic. Ulialaevshchina describes the fortunes of a kulak, Ulialaev, 'who seized an estate from its pre-Revolutionary owner and was later defeated in an anarchist rebellion by the Red Army. Selvinsky's depictions are folkloric. The hero's wife, first taken from the landowner, is brutally murdered, her corpse dragged by a horse, and her head impaled on a spear by the Red commander. Ulialaev himself is shot and decapitated. In the 1950s this tale had to be rewritten, and its hero became Lenin' (Evelyn Bristol, A History of Russian Poetry, OUP, 1991, p. 255).
POEM ON THE 1755 LISBON EARTHQUAKE ALMEIDA, Theodoro de.
Lisboa destruida poema, author o P. Theodoro de Almeida, da Congregaçaõ do Oratorio de Lisboa.
First edition of this poem in six cantos, with extensive notes, on the disastrous 1755 Lisbon earthquake, by the Oratorian priest and philosopher Almeida (1722-1804). One of the deadliest in history, the earthquake almost totally destroyed the Portuguese capital and accentuated political tensions within the kingdom. It was widely discussed by European Enlightenment philosophers, including Voltaire and Rousseau, and led to important debates around theodicy and philosophical optimism.
Almeida was one of the most important figures of the iluminismo in Portugal and spent time in exile in France following the persecution of his congregation by the Marquis of Pombal. He wrote Lisboa destruida soon after the earthquake but it remained in manuscript until 1803, its publication perhaps motivated by the outbreak of the Napoleonic Wars, which threatened to bring fresh disaster to his country. In his prologue, Almeida refers to Voltaire's Poème sur le désastre de Lisbonne as 'obra dictada, naõ pelas Musas Christãs, mas certamente pelas Furias infernaes'. Almeida's poem has been praised by the bibliographer Inocênio for its historical value and is illustrated with beautiful vignettes alluding to the earthquake.
Provenance: this copy belonged to one Captain Saunders of the 14th Light Dragoons who no doubt acquired it on service with the 14th during the Peninsula War between 1808 and 1814.
Only one copy on Library Hub, at the British Library.