BALBI, Girolamo.
Oratio habita ab eloquentissimo viro Hieronymo Balbo Praesule Gurcen[sis] Serenissimi Principis Ferdinandi Archiducis Austriae etc. oratore, unacu[m] illustriss[imo] Petro a Corduba coram Adriano VI Po[n]t. Max.
[Rome, Francesco Minucio Calvo, 1523].
4to, ff. [8]; upper margins trimmed slightly short; nineteenth-century vellum-backed patterned boards.
£950

Approximately:
US $1246
€1062
One of several editions of Balbi's celebrated oration to appear in the same year, priority not established.

In 1521 Balbi had appeared at the Diet of Worms as the ambassador of Louis II of Hungary, attracting considerable attention by a discourse in which he protested against the ideas of Luther and urged upon the assembled princes the necessity of a joint undertaking against the Turks. 'Shortly afterwards he was in the service of Archduke Ferdinand of Austria, who, in 1522, designated him Bishop of Gurk, and sent him to Rome on a congratulatory embassy to the newly elected pontiff, Adrian VI. It was a part of his mission also to induce the pope to proclaim a crusade against the Turk. The address [printed here] which he made on being received by the pope in a public audience, 9 February 1523, abounded in extravagant rhetoric, but in humanistic circles it was considered a marvel of eloquence' (Catholic Encyclopedia). Although Balbi here praises the pope enthusiastically, he soon afterwards bitterly reproached him for failing to keep his promises.

Apponyi 168; Göllner 178. OCLC records copies at Cambridge, Herzog August Bibliothek, Illinois, Library of Congress, New York Public Library and Oxford.
You may also be interested in...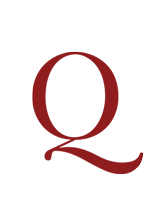 AVGERINOS, Hypatios.
Πονηµατα δραµατικα. [Ponemata dramatika.]
Very rare first edition of Avgerinos' dramas of Greek Romanticism, three pieces uniting sentiments of nationalism, liberty and philhellenism with aesthetic and literary reflections on the style and scope of dramatic poetry.
ROYAL SWEDISH TOUR ALONG THE NILE VICTORIA, Crown Princess of Sweden.
Vom Nil. Tagebuchblätter während des Aufenthalts in Egypten im Winter 1890/91... Mit Lichtdruckbildern nach eigenen photographischen Aufnahmen und einer Karte. Als Manuscript gedruckt.
First edition, printed for private circulation. Vom Nil records a journey along the Nile made between October 1890 and April 1891 by Princess Victoria of Baden (1862–1930), later Queen Victoria of Sweden (queen consort 1907–1930).