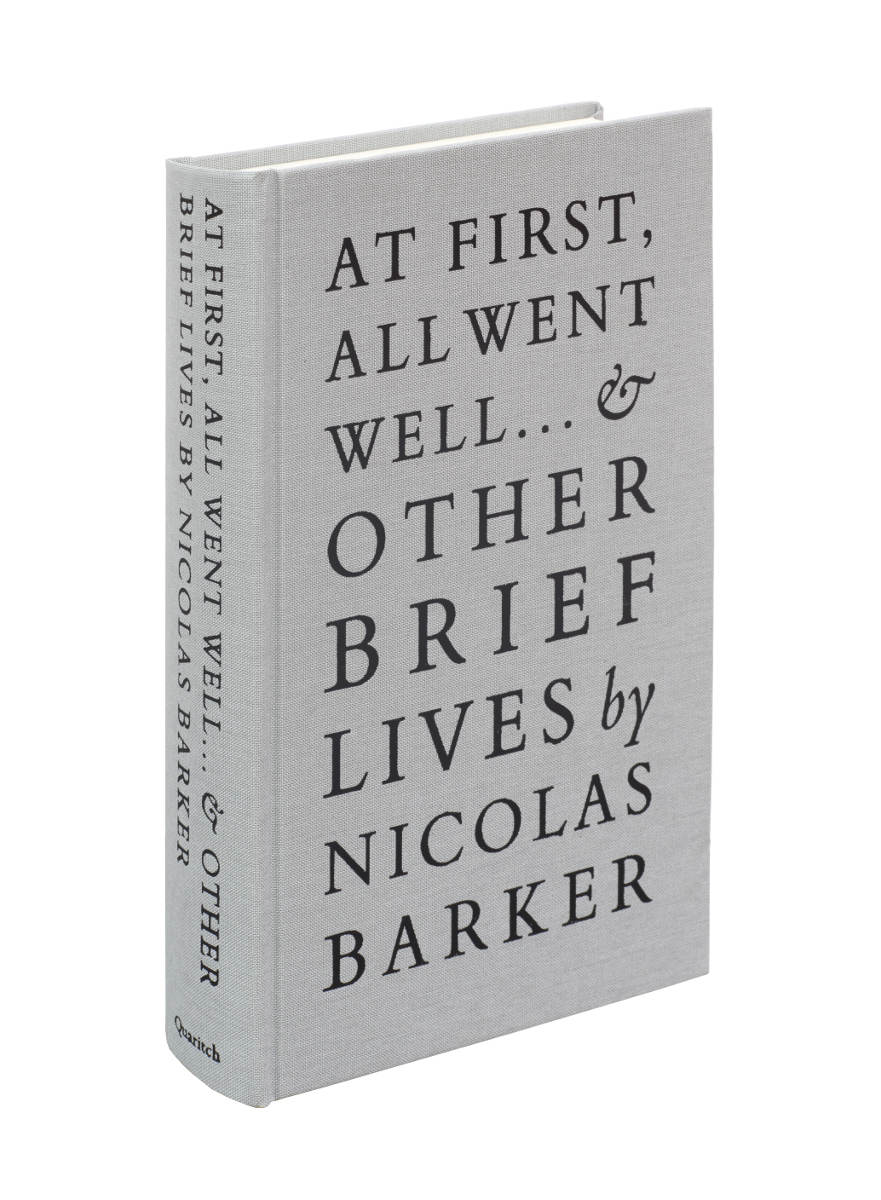 BARKER, Nicolas.
At First, All Went Well… & Other Brief Lives.
London, Bernard Quaritch Ltd, 2019.
8vo, (230 x 145 mm), pp. 382; cloth-bound.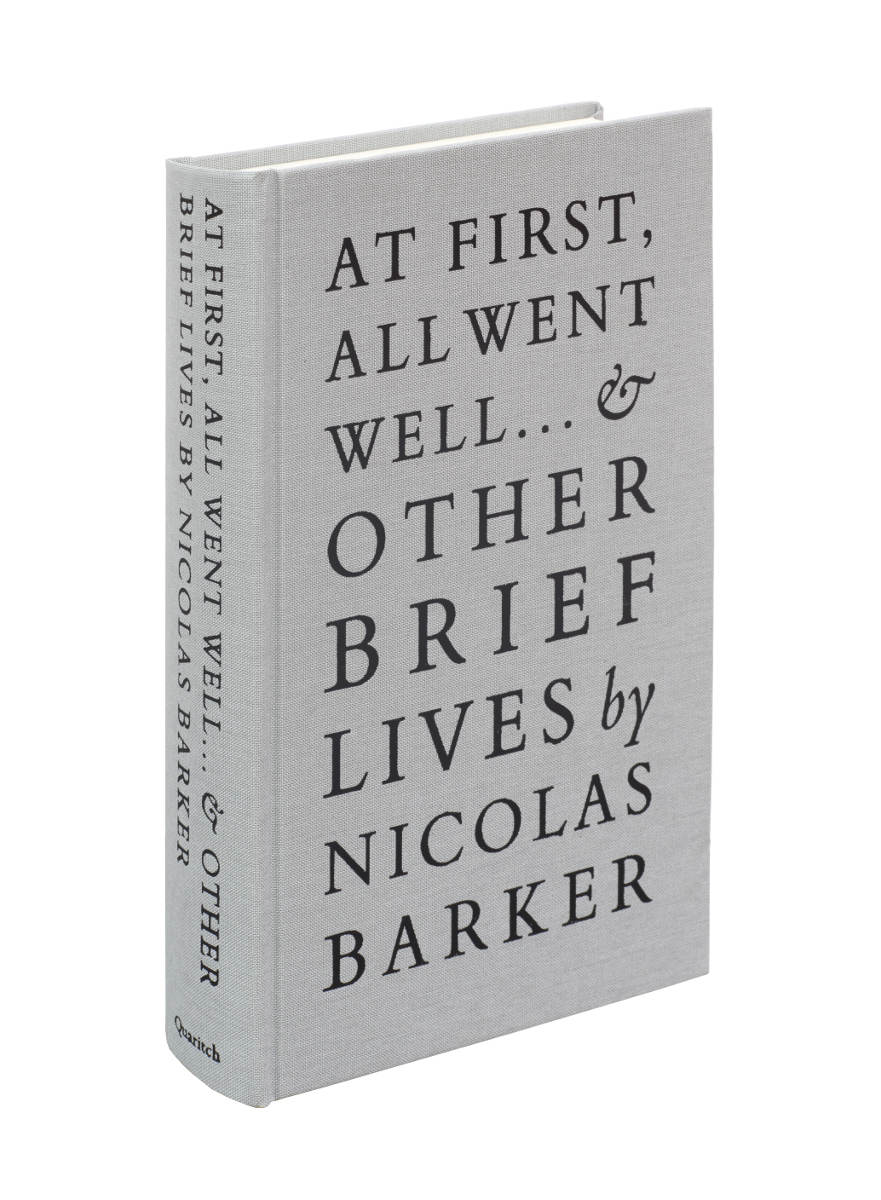 Added to your basket:
At First, All Went Well… & Other Brief Lives.
This book brings together eighty obituaries written by Nicolas Barker. The first were published in 1966 and the last in 2018. Print links them all: they were printers, publishers, librarians, booksellers or book collectors, their lives joined by a common dedication to the printed word and all that goes with it.

At First, All Went Well… opens with C.H. Wilkinson and Sir Sydney Roberts and ends with Barney Rosenthal and Ian Doyle. Such people as Graham Pollard, Don McKenzie, Nicolete Gray, Mary Hyde, Bernard Breslauer, Justin Howes and Joe Tanner are then chronicled along the way.

In 2013 Quaritch published Nicolas Barker at eighty: a list of his publications to mark his 80th birthday. As the book records, Nicolas Barker has written on an extensive range of topics including medieval manuscripts, calligraphy, forgery, the book trade, typography, bibliophily and bookbinding.



ISBN 978-0-9955192-1-3

You may also be interested in...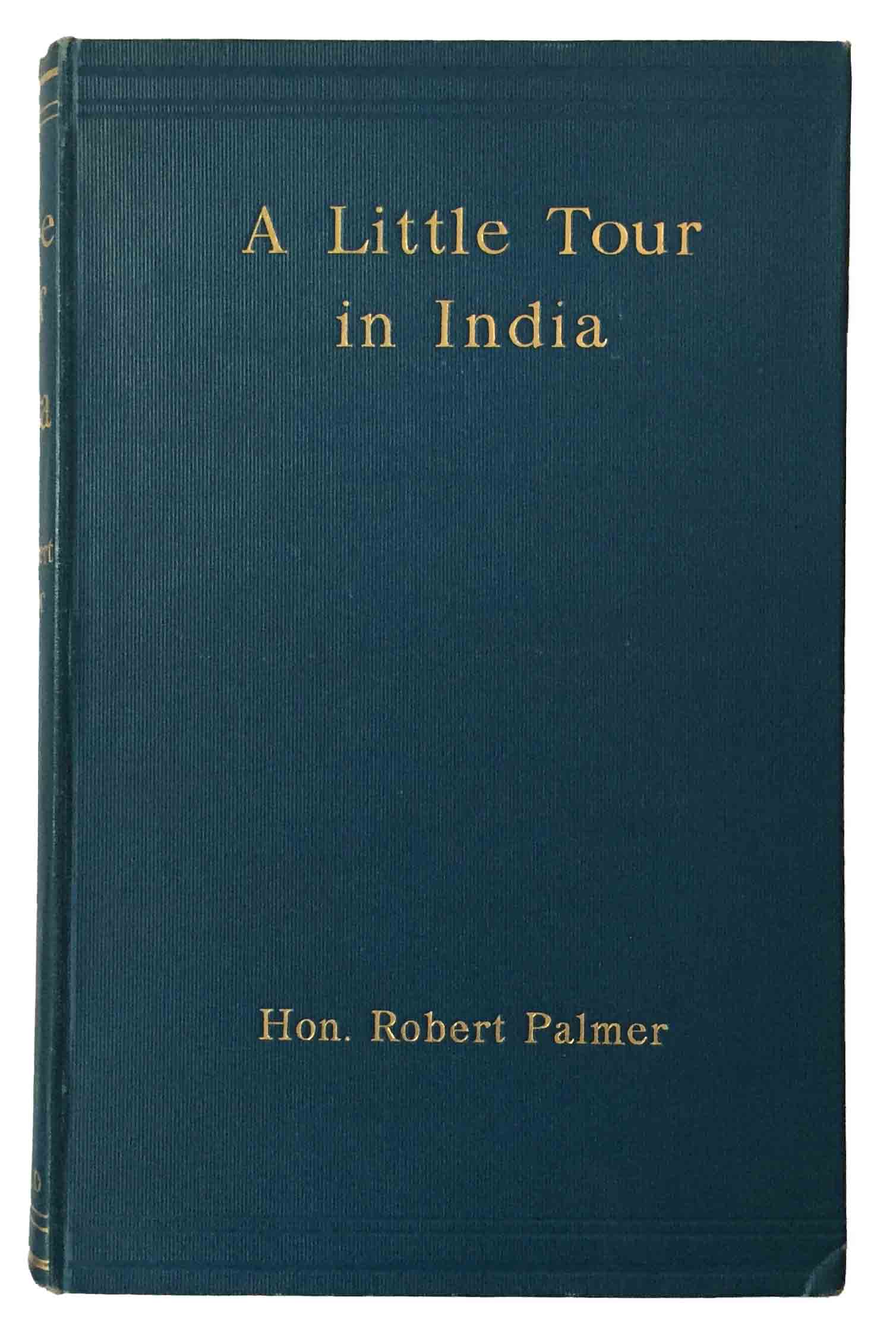 TRAVELS THROUGH INDIA AT THE TIME OF THE DURBAR PALMER, Robert Stafford Arthur, the Hon.
A Little Tour in India.
First edition. Palmer was the son of the politician and colonial administrator William Palmer, Earl of Selborne, and was educated at Winchester College and University College, Oxford, where he took First Classes in Classical Moderations and Literae Humaniores, obtained distinction in the examination for the Ireland Scholarship, and was President of the Union. In 1911 Palmer visited India and his experiences are recorded in this series of letters, written to members of his family between 1 December 1911 and 5 May 1912; as the author explains in his introduction, on his return to England 'I found that they had been collected and typewritten: and I was persuaded to publish them. [...] Excepting the omission of private passages and the insertion of some few paragraphs from a diary, the letters are printed as they passed through the post, a fact which accounts for sundry monstrosities of syntax – barbarous parentheses, unattached pronouns, mixed tenses. It was thought better to leave these than to disguise rough impressions with a thin varnish of literary elaboration' (p. vii).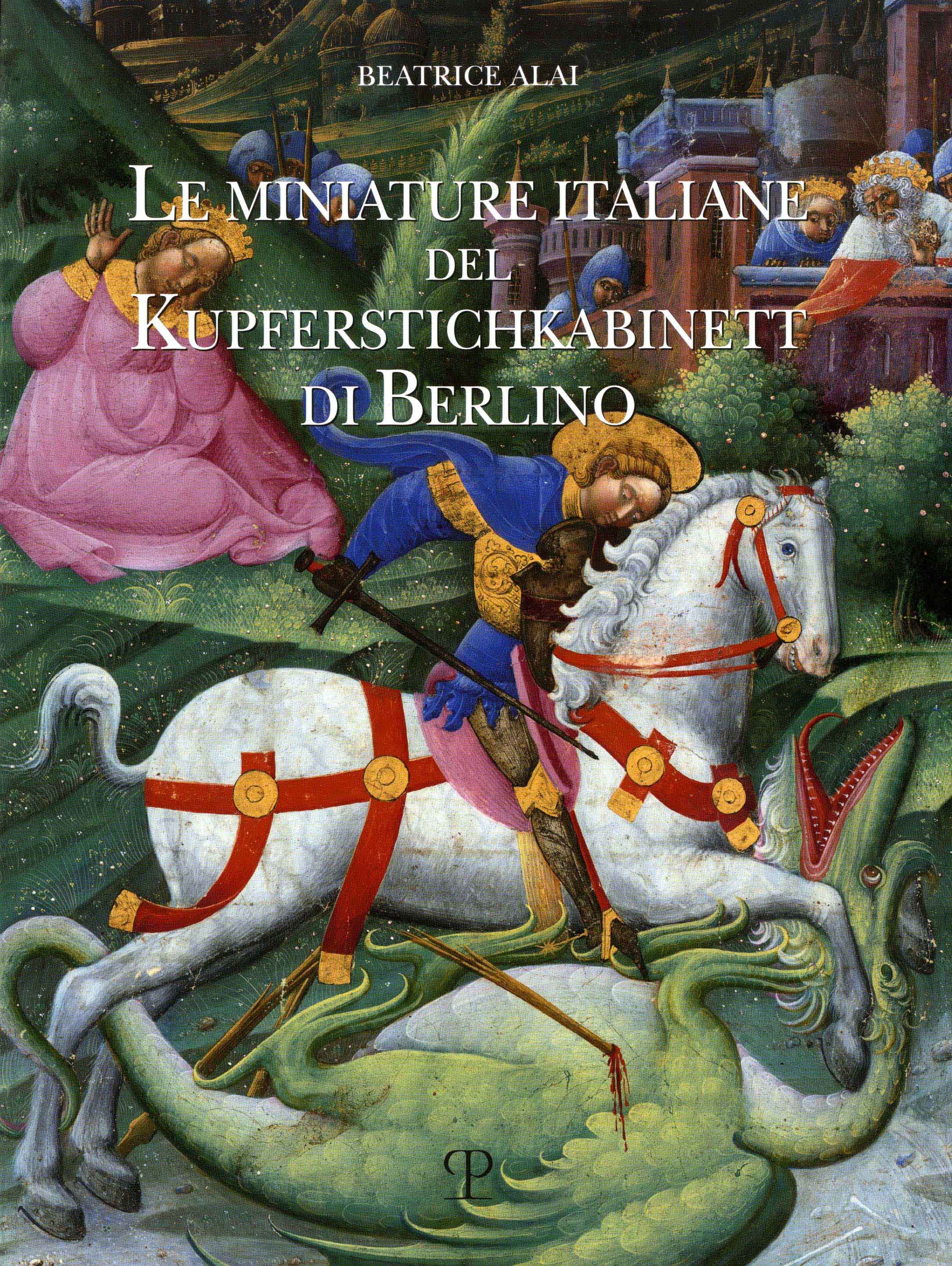 ALAI, Beatrice.
Le miniature Italiane del Kupferstichkabinett di Berlino.
From the presentation leaf: 'Bernard Quaritch Ltd is delighted to be a sponsor of this magnificent publication. We feel sure that our German founder, both as publisher of scholarly works and dealer in medieval manuscripts, would have been proud to support Beatrice Alai's catalogue of the Italian miniatures in one of the great German collections. Quaritch would certainly have known the Kupferstichkabinett's illustrious director Friedrich Lippmann, for in 1888 he published Lippmann's The Art of wood-engraving in Italy in the fifteenth century, the same year in which Lippmann acquire from Quaritch the splendid Roman calendar leaf which is described within these pages.'