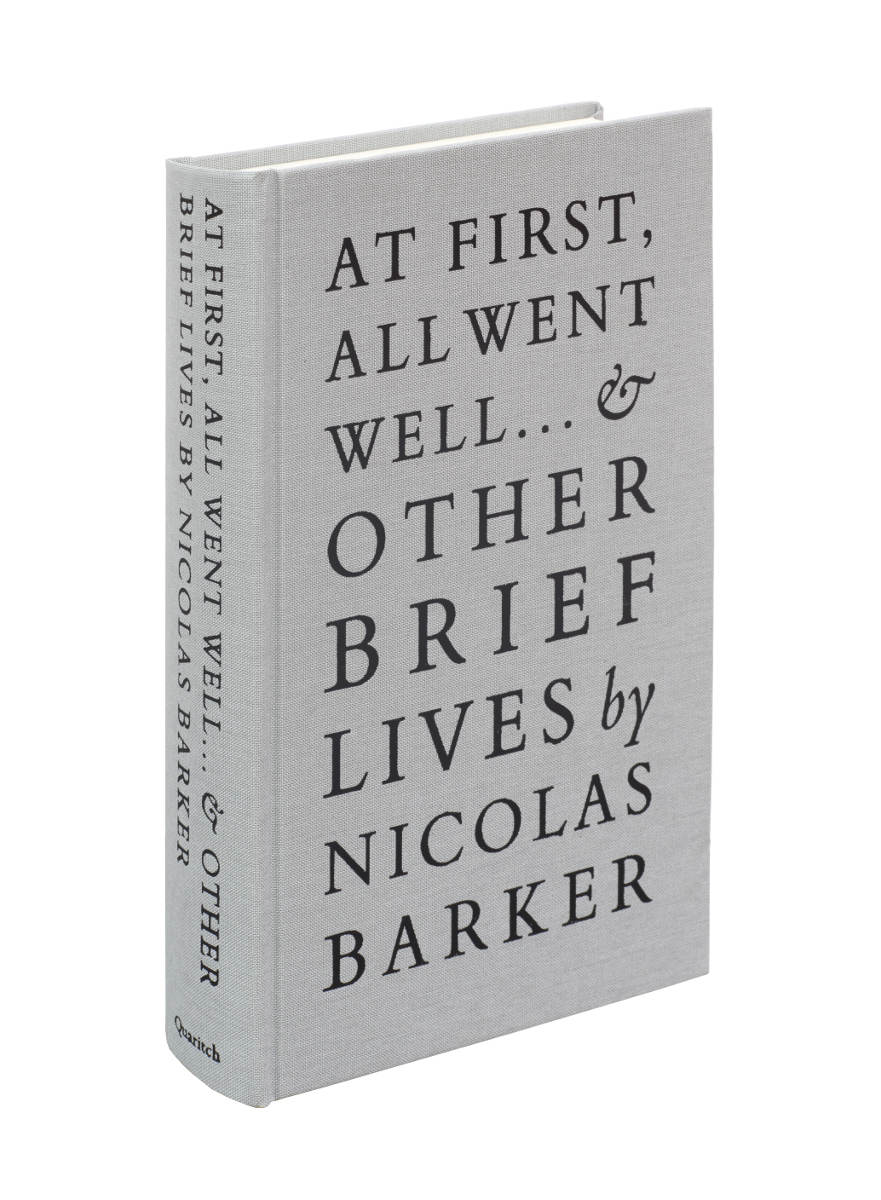 BARKER, Nicolas.
At First, All Went Well… & Other Brief Lives.
London, Bernard Quaritch Ltd, 2019.
8vo, (230 x 145 mm), pp. 382; cloth-bound.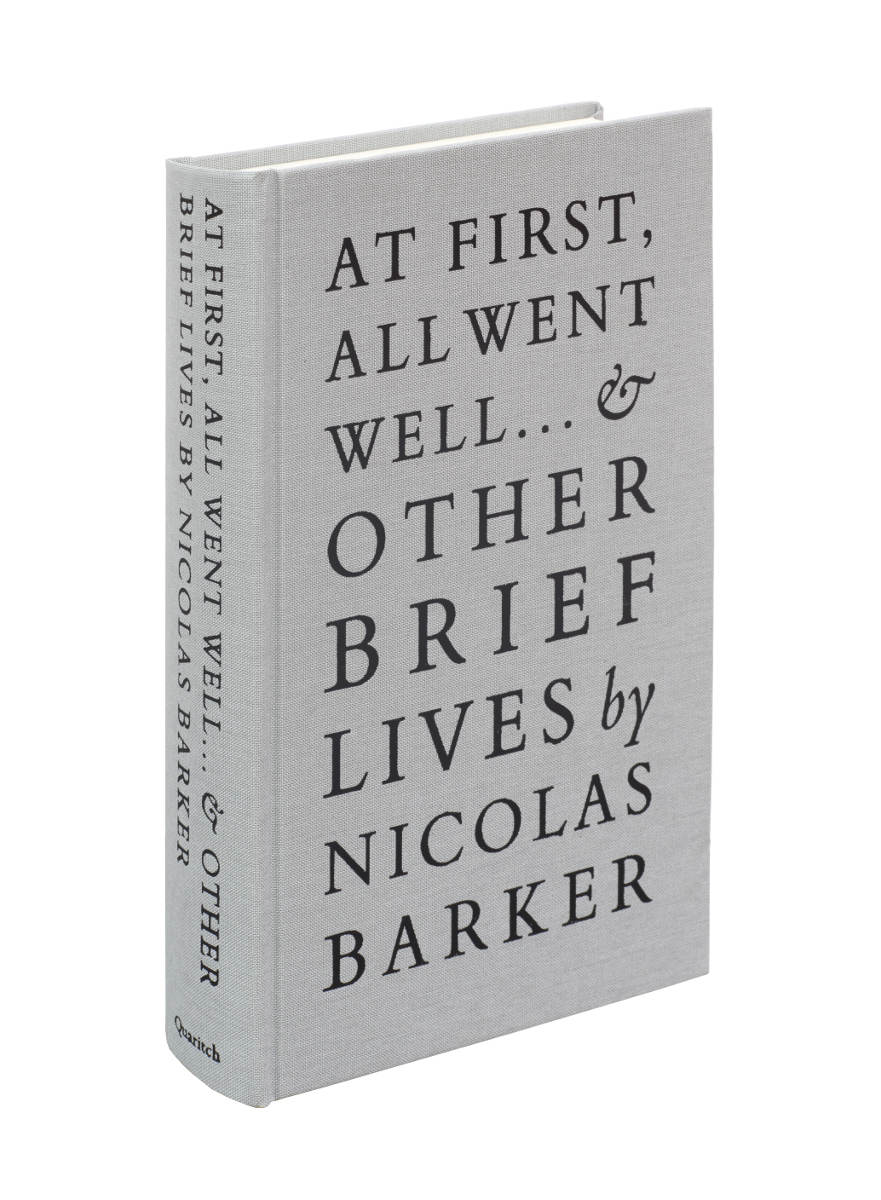 Added to your basket:
At First, All Went Well… & Other Brief Lives.
This book brings together eighty obituaries written by Nicolas Barker. The first were published in 1966 and the last in 2018. Print links them all: they were printers, publishers, librarians, booksellers or book collectors, their lives joined by a common dedication to the printed word and all that goes with it.

At First, All Went Well… opens with C.H. Wilkinson and Sir Sydney Roberts and ends with Barney Rosenthal and Ian Doyle. Such people as Graham Pollard, Don McKenzie, Nicolete Gray, Mary Hyde, Bernard Breslauer, Justin Howes and Joe Tanner are then chronicled along the way.

In 2013 Quaritch published Nicolas Barker at eighty: a list of his publications to mark his 80th birthday. As the book records, Nicolas Barker has written on an extensive range of topics including medieval manuscripts, calligraphy, forgery, the book trade, typography, bibliophily and bookbinding.



ISBN 978-0-9955192-1-3

You may also be interested in...
LINDSETH, Jon A., and Alan TANNENBAUM, eds.
Alice in a World of Wonderlands: the Translations of Lewis Carroll's Masterpiece.
This is the most extensive analysis ever done of translations of any single English language novel. On 4 October 1866 Charles Lutwidge Dodgson/Lewis Carroll wrote to his publisher Macmillan stating "Friends here [in Oxford] seem to think that the book is untranslatable." But his friends were wrong, as this book shows with translations in 174 languages.
[GRAY'S INN WINE ESTABLISHMENT].
Printed price list.
An attractive price list for one of our neighbours, the Gray's Inn Wine Establishment, established by George Henekey in the early nineteenth century. An introduction tells us of the improvents and expansions that had been made to the premises to meet the increase in demand, while giving notice of some of the new additions, in particular the Rota Tent communion wine, which had previously 'almost fallen into disuse from the substitution of an article of British manufacture', but was now, thank the Lord, available once more, and supplied to almost all London churches. The price list, divided into wines in wood, wines in bottle, draught wines, French wines, wines of curious and rare quality, spirits of curious and rare quality, and foreign and British spirits, contains some 90 items, and is an unwitting insight into the limits of British trade at the time: the French wine section contains 7 wines, whereas the rest come almost exclusively from Spain, Portugal, and South Africa.
The building, at 23 High Holborn, is now the Cittie of Yorke pub; the cellar room depicted is still in use.