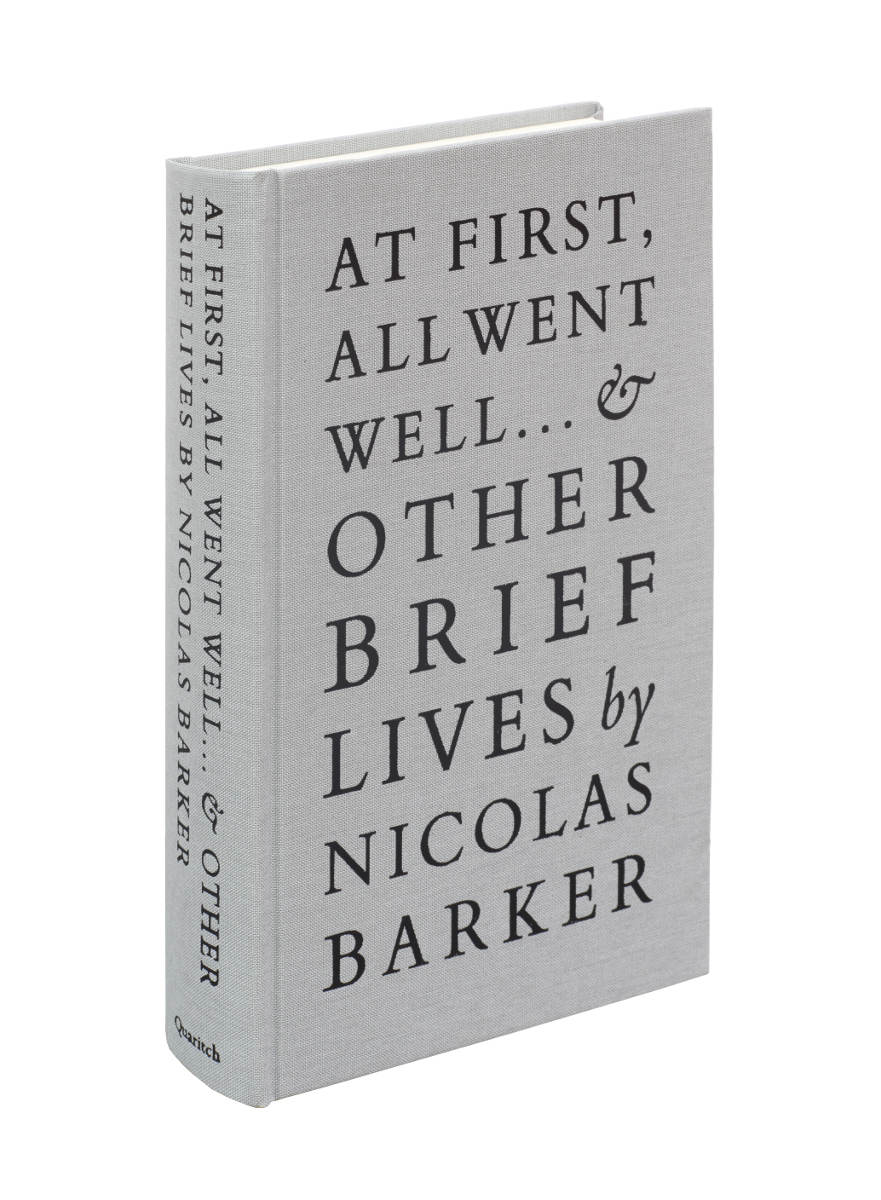 BARKER, Nicolas.
At First, All Went Well… & Other Brief Lives.
London, Bernard Quaritch Ltd, 2019.
8vo, (230 x 145 mm), pp. 382; cloth-bound.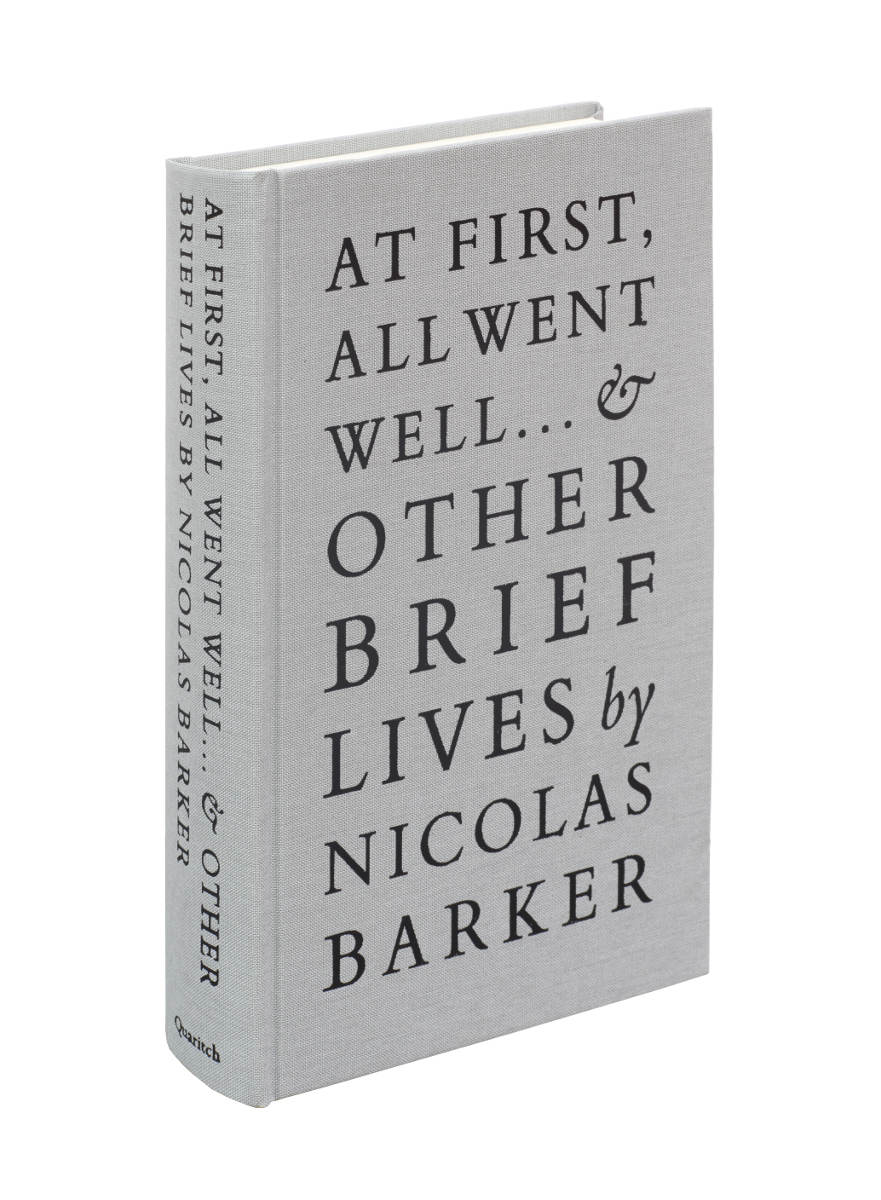 Added to your basket:
At First, All Went Well… & Other Brief Lives.
This book brings together eighty obituaries written by Nicolas Barker. The first were published in 1966 and the last in 2018. Print links them all: they were printers, publishers, librarians, booksellers or book collectors, their lives joined by a common dedication to the printed word and all that goes with it.

At First, All Went Well… opens with C.H. Wilkinson and Sir Sydney Roberts and ends with Barney Rosenthal and Ian Doyle. Such people as Graham Pollard, Don McKenzie, Nicolete Gray, Mary Hyde, Bernard Breslauer, Justin Howes and Joe Tanner are then chronicled along the way.

In 2013 Quaritch published Nicolas Barker at eighty: a list of his publications to mark his 80th birthday. As the book records, Nicolas Barker has written on an extensive range of topics including medieval manuscripts, calligraphy, forgery, the book trade, typography, bibliophily and bookbinding.



ISBN 978-0-9955192-1-3

You may also be interested in...
SKETCHES IN THE SOUTH OF FRANCE [SOUTH OF FRANCE.]
'Routes de Privas à Nîmes 1892'.
A nice sketchbook, by an anonymous artist, recording a trip to the South of France in 1892, capturing the beauty of the landscape, as well as some of the historic monuments in the départements of Ardèche, Gard, and Vaucluse.
ELIOT, T.S. (trans.); St-J. PERSE. 
Anabasis: A Poem by St.-J. Perse, with a Translation by T.S. Eliot. 
First American edition of Eliot's translated Anabase.  One of the earliest works of the French poet and diplomat Alexis Leger (1887–1975), written under the nom de plume St-John Perse, Anabase was published in 1924 and translated by Eliot in 1930.  It 'is a series of images of migration, of conquest of vast spaces in Asiatic wastes, of destruction and foundation of cities and civilizations of any races or epochs of the ancient East' (preface).