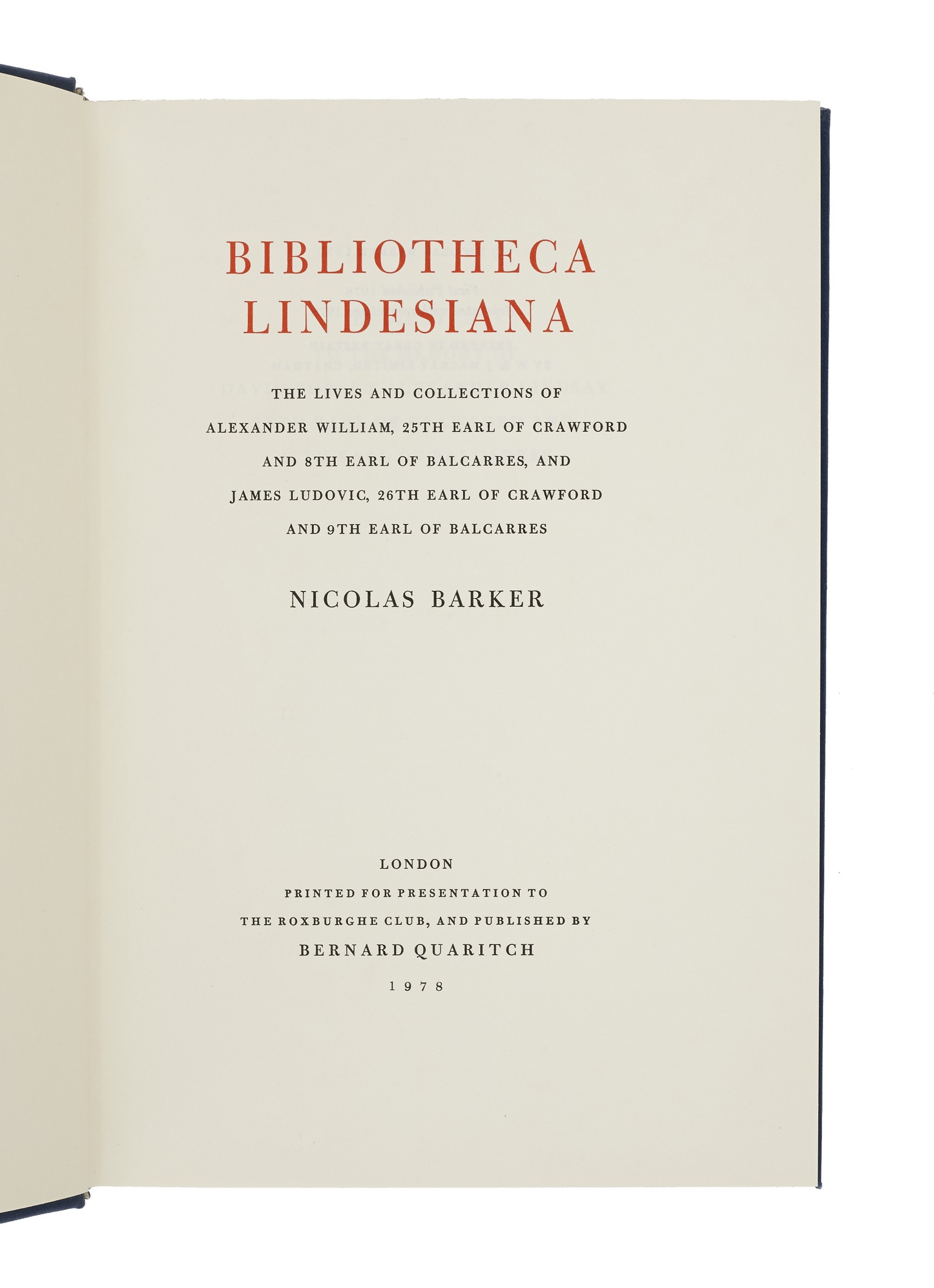 BARKER, Nicolas.
Bibliotheca Lindesiana. The Lives and Collections of Alexander William, 25th Earl of Crawford and 8th Earl of Balcarres, and James Ludovic, 26th Earl of Crawford and 9th Earl of Balcarres.
The Roxburghe Club, 1977.
£50

Approximately:
US $65
€55
The Bibliotheca Lindesiana was perhaps the finest private library assembled in the nineteenth century. Nicolas Barker considers the library's purpose and traces the circumstances of its formation in detail, in the process adding considerably to the biographies of the 25th and 26th Earls of Crawford, two highly significant figures in the history of collecting.
You may also be interested in...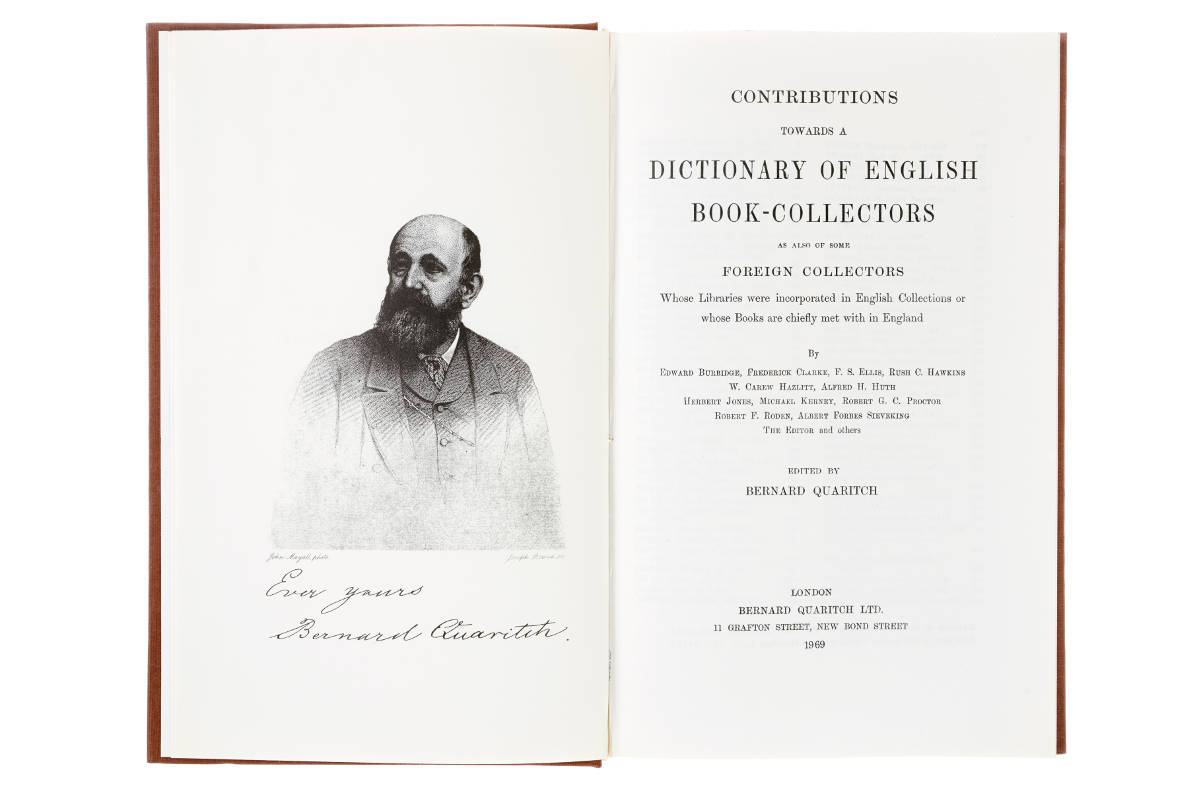 QUARITCH, Bernard Alexander Christian, editor.
Contributions towards a Dictionary of English Book-Collectors as also of some Foreign Collectors whose Libraries were Incorporated in English Collections or whose Books are Chiefly Met with in England.
A facsimile reprint of Quaritch's series of profiles of bibliophiles, with brief lists of the treasures of their collections and notes on their dispersal at auction or in the trade, which remains a useful resource both for the history of book-collecting in Britain and for provenance research. Contributions towards a Dictionary of English Book-Collectors was originally published in fascicules between 1892 and 1921, and the contributors included F.S. Ellis, W. Carew Hazlitt, Alfred H. Huth and Robert C.G. Proctor – however, as Arthur Freeman states in his biography of Quaritch in the ODNB, Quaritch's contributions were 'largely ghost-written'.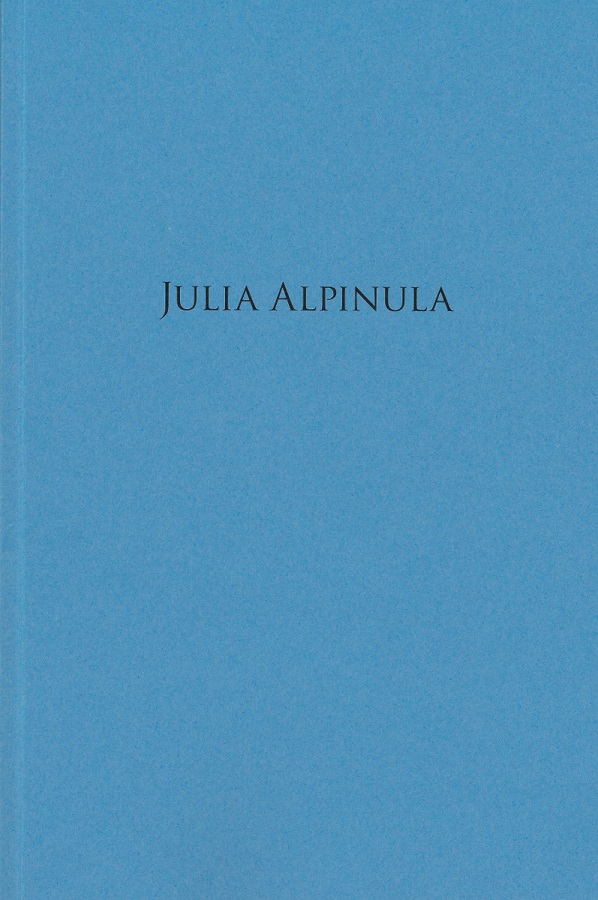 FREEMAN, Arthur.
Julia Alpinula, Pseudo-Heroine of Helvetia: How a Forged Renaissance Epitaph Fostered a National Myth.
Julia Alpinula is a legendary Swiss heroine, whose pathetic fate in AD 69 inspired popular historians, dramatists, artists, and poets – including an infatuated Byron – over a period of more than two hundred years. Her very existence, however, was based entirely on a funerary inscription first published in 1588 and ultimately shown to be a humanist forgery. Julia Alpinula is a fully documented account of her Romantic celebrity, the exposure of the 'Alpinula' myth, and the identification of its scholarly perpetrator.