BEARDÉ DE L'ABBAYE.
Essays in agriculture: or, a variety of useful hints, for its improvement, with respect to air, water, earth, heat and cold; as an attempt to ascertain their influence on vegetation…
London, T. Carnan, 1776
4to, pp. [4], vii, [1], 110, [2]; tear to p. 109 repaired (not affecting text), and minor damp stains to the first half, but otherwise a good copy; disbound.
£380

Approximately:
US $534
€434
First and only edition in English. Little is known of Beardé; born at the beginning of the eighteenth century, he won the 1766 prize offered by the Agricultural Society of Saint Petersburg with his Essay in answer to the question 'Est-il plus avantageux à un état que le paysan possède en propre du terrain, ou qu'il n'ait que des biens meubles? Et jusqu'où doit s'étendre cette propriété pour l'avantage de l'État?' He criticised the physiocrats in some of his works, and was in turn attacked by Baudeau in the Ephémérides du Citoyen. He died in 1771. The first edition appeared in French in 1768.

Rothamsted, p. 19; not in Kress or Goldsmiths'.
You may also be interested in...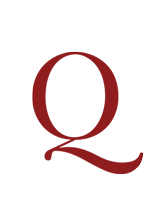 WALRAS, Léon.
Études d'économie sociale (Théorie de la Répartition de la Richesse sociale).
This, the second, definitive edition differs from the first (1896) in containing the 'Souvenirs du Congrès de Lausanne'. The congress on taxation in Lausanne in 1860, at which Walras read a paper, was a climacteric in his career. In the audience was Louis Ruchonnet, who later became chief of the department of education of the Canton de Vaud and, in 1870, founded a chair of political economy at the faculty of law of the University of Lausanne which he offered to Walras. Though students of law were hardly accessible to innovations in mathematical economics, Walras found in Lausanne the peace and security that enabled him to produce his most important work.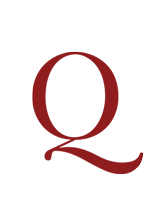 HOLROYD, John Baker, Earl of Sheffield.
Observations on the Impolicy, Abuses, and False Interpretation of the Poor Laws; and on the Reports of the two Houses of Parliament.
First edition. Holroyd (1735–1821) highlights current abuses of the Poor Laws and praises the efforts at reform then being debated in Parliament. 'There remains not a question that the Reports will encourage and promote various suggestions and useful observations, that will elucidate and enlighten still further this great, important, and interesting subject.' (p. 60). This process culminated in the great reform of the Poor Laws in 1834.