PRESENTATION COPY, ANNOTATED
BECQUE, Henry.
Les Corbeaux, pièce en quatre actes. Paris, Tresse, [1882.]
[Bound with:]
____________. Les Corbeaux … deuxième edition. Paris, Tresse, [1882].
[Paris, 1882.]
Two works, 8vo., pp. [6], 152; 6, [152] (a paginary reprint), both with half-titles; foxing to first few leaves in the the first work, which has the original yellow printed wrappers bound in; else good copies bound in contemporary quarter red morocco and marbled boards.
£3000

Approximately:
US $3920
€3366
First and second editions of Becque's innovative realist drama, inscribed by the author on the first half-title to 'mon cher [Jules-Charles] Truffier', with authorial marks and annotations on 33 pages in the second edition showing changes made for performance.

Les Corbeaux, now recognised as Becque's masterpiece, charts the bitter struggle over an inheritance after the death of the patriarch of the Vigneron family. His former business partner, Teissier, is chief among the 'vultures' that descend, and Acts II and III see the commercial and psychological decline of the Vignerons, before the denouement offers the only possible way out of the morass – a marriage of convenience between Teissier and Vigneron's daughter, Marie.

Becque wrote the play probably in the first half of the 1870s. He had attempted to have it put on in numerous other theatres before it was finally accepted at the Comedie Française, where it was first performed on 14 September 1882. The egotistical characters, the overtly bourgeois setting and the realistic dialogue found favour only with realist critics and not the audience, and it was only performed three times in its first run.

Becque's annotations here represent cuts and line alterations made in performance (see the note at the beginning, 'Conforme à la représentation'), perhaps in an attempt to rescue it from its poor reception. Most notably, the final two scenes (Act IV, scenes IX-X), are cut in their entirety – they describe the belated arrival of a final vulture, Depuis, to collect a possibly spurious debt; he is chased off the metaphorical carcass by Teissier. Depuis is consequently removed from the cast list. The play ends instead with the marriage agreement of Teissier and Marie.

Jules-Charles Truffier (1856-1943) was an actor at the Comédie Française from 1875 (later its secretary), a theatre historian and editor.



You may also be interested in...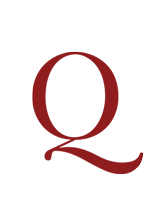 WITH PROOF SHEETS CONTAININGTHE AUTHOR'S MANUSCRIPT CORRECTIONS MAINE DE BIRAN. [MARIE FRANÇOIS PIERRE GONTHIER DE BIRAN.]
Influence de l'Habitude sur la Faculté de Penser.
First edition of Maine de Biran's first major work, in which he draws a distinction between what he calls passive habits, i.e. sensations and impressions which become dulled with repetition, and active habits, i.e. those which are conscious, and willed. "The effect of this, which was borne out by his later writings, was that he maintained the importance of man as a reflective being whose soul, or ego, resides in the will, who is not formed solely by external circumstances but is free to exercise intellectual and moral choice, and whose best path to an understanding of the truth lies through observation and study of his own, even his own hidden, personality" (Oxford Companion to French Literature).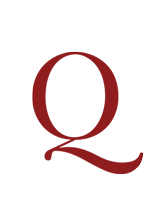 LESSING, Gotthold Ephraim.
Natan mudryi. Dramaticheskoe stikhotvorenie … perevod s nemetskago Viktora Krylova. S istoricheskim ocherkom i primechaniiami k tekstu perevoda [Nathan the Wise. A dramatic poem … translated from the German by Viktor Krylov. With a historical essay and notes to the translated text].
First edition in Russian, very rare.