BELLONI, Girolami, Marchese.
Del Commercio dissertazione.
Rome, Niccolo and Marco Pagliarini, 1757.
8vo, pp. xx, 154, [1] colophon, [1] blank; a clean, crisp copy, uncut in contemporary marbled boards.
£300

Approximately:
US $377
€334
Added to your basket:
Del Commercio dissertazione.
Second edition to be authorized by Belloni, (first, 1750) – the first edition to include the author's considerations on 'imaginary money' (pp. 135-154) – of a work notable for its argument in favour of restrictions on the export of money by the Vatican banker Girolamo Belloni (1688–1760). The work enjoyed great success: it received seventeen editions between 1750 and 1788, was translated into several languages (an English edition appeared in 1752) and led to the ennoblement of Belloni by Benedict XIV.

See, for the first edition, Carpenter XIV (1); Einaudi 395; Goldsmiths' 8506; Kress Italian 266.
You may also be interested in...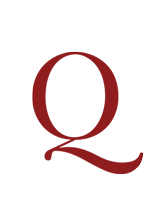 SHIP MONEY AND THE GREAT SEAL PRYNNE, William.
An humble remonstrance against the tax of ship-money lately imposed: laying open the illegality, injustice, abuses, and inconveniences thereof. Written by William Prynne during his imprisonment in the Tower of London, to free his country from that heavy tax; and then communicated to some special friends in writing. Since that printed without his privity, by an imperfect copy, an. 1641, so full of non-sense errors, and mistakes almost in every line, as makes it altogether useless, yea ridiculous: but now set out by a true copy, agreeing with the original; to right the author, and promote the publique good. Together with some briefe observations touching the Great Seale of England.
First authorised edition, after the 'nonsensical, useless, yea ridiculous' printing of 1641, of this polemic against the ship tax imposed by Charles II in 1634, by the prolific puritan pamphleteer, lawyer, and later Bath MP William Prynne (c.1600-1669), composed while confined to the Tower of London, and smuggled out by a friendly gaoler. This is accompanied by an example of his antiquarian interests, which, though mentioned on the title, in fact appeared later in the year and is often not present. The opening of the great seale of England describes the history of the Great Seal, its importance in guaranteeing state documents, and the role of the Lord Chancellor as keeper of the seal.

ESTC: R212529 and R234376; this is the variant noted by OCLC with the B quire signed "F", designed to be bound with the first work.
UNRECORDED ARITHMETIC BOOKLET FOR CHILDREN [ARITHMETIC.]
Libretto di abbaco per istruzione de' fanciulli. Di nuovo rivisto, e corretto, con aggiunta di alcune regole.

Unrecorded issue of a printed 'abacus', a short textbook of practical arithmetic, intended for the education of children. The booklet starts with an explanation of numbers and their value according to their positions (units, tens, hundreds ...), followed by various multiplication tables, cross-checking calculations, mathematical operations and an explanatory table of Roman numbers.