BELLONI, Girolami, Marchese.
Del Commercio dissertazione.
Rome, Niccolo and Marco Pagliarini, 1757.
8vo, pp. xx, 154, [1] colophon, [1] blank; a clean, crisp copy, uncut in contemporary marbled boards.
£300

Approximately:
US $366
€340
Added to your basket:
Del Commercio dissertazione.
Second edition to be authorized by Belloni, (first, 1750) – the first edition to include the author's considerations on 'imaginary money' (pp. 135-154) – of a work notable for its argument in favour of restrictions on the export of money by the Vatican banker Girolamo Belloni (1688–1760). The work enjoyed great success: it received seventeen editions between 1750 and 1788, was translated into several languages (an English edition appeared in 1752) and led to the ennoblement of Belloni by Benedict XIV.

See, for the first edition, Carpenter XIV (1); Einaudi 395; Goldsmiths' 8506; Kress Italian 266.
You may also be interested in...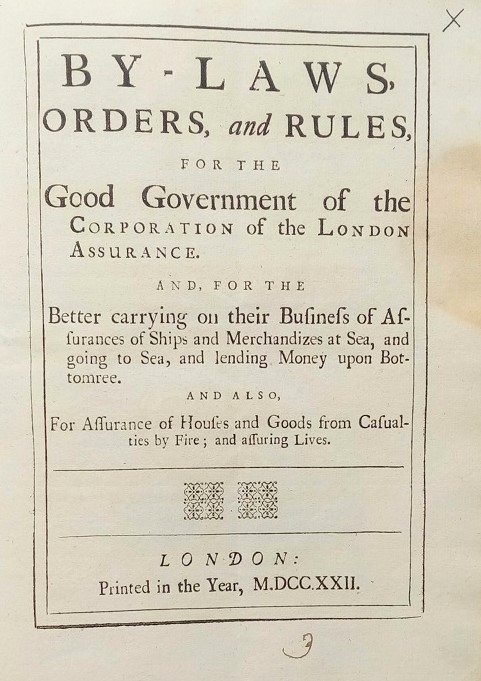 [LONDON ASSURANCE CORPORATION.]
By-laws, orders, and rules, for the good government of the corporation of the London assurance. And, for the better carrying on their business of assurances of ships and merchandizes at sea, and going to sea, and lending money upon bottomree. And also, for assurance of houses and goods from casualties by fire; and assuring lives.
First edition of the by-laws of the London Assurance Corporation, which, along with The Royal Exchange Assurance Corporation, was constituted and granted sole rights, excepting private individuals, to the granting of assurance and bottomry by 'The Bubble Act' of 1720. The right to self-govern, reflected in the pamphlet offered here, was also granted in 'The Bubble Act' of 1720 which specified that after three years of control by Crown-appointed governors and directors, the members of the corporation would be free to set their own by-laws and elect their own leadership. The by-laws cover use of the company seals, company cash, the price of share transfers, registering probates of wills, making receipts and payments, company elections, absentee directors, directors taking 'presents, fees, or rewards', officers or servants taking 'unwarrantable fees', procedure for questions asked in general courts, procedure for addressing questions, the penalty for breaking the by-laws, and the yearly salary of governors and directors.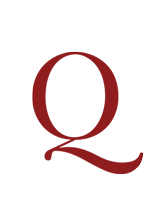 [TOYNBEE, Arnold.]
"Progress and poverty," a criticism of Mr. Henry George. Being two lectures delivered in St. Andrew's Hall, Newman Street, London, by the late Arnold Toynbee, M.A., Senior Bursar and Tutor of Balliol College, Oxford.
First edition. The transcript of two lectures delivered in 1883 by the social reformer and political economist Arnold Toynbee (1852-1883) criticising Henry George's Progress and Poverty (1879). Toynbee was convinced that George's work was too one-sided and sought to mitigate its influence on the leaders of working-class opinion. The prefatory note explains that Toynbee had intended on expanding the shorthand notes of these speeches into a more developed treatise but was sadly overcome by illness and perished before this could be accomplished.